Updated August 27, 2023 by Brianna Lee. This post contains affiliate links at no added cost.
Some people low skiing in flat light skiing conditions while others prefer a bluebird day. If you are hitting the slopes often enough then you will certainly get both. Having the right goggles for the ski conditions will not only make the day more enjoyable but also make your riding out on the slopes safer.
We're going to look at flat light ski conditions, touch on what they are and which goggles you should be wearing in flat flight.
What Are Flat Light Ski Conditions?
Simply put, flat light ski days are those days where the light is drowned out from coming through. This can be a combination of a whiteout snowstorm, cloud conditions or fog rolling in.
Whatever the case, flat light days mean less visibility on the slopes. If you aren't prepared for flat light days then you are putting yourself and others in danger on the slopes. Having the right equipment (goggles) for the day at hand makes all the difference.
What Causes Flat Light Days on the Slopes?
Flat light is caused by the weather out on the slopes. That is one of many reasons why you should do a weather check before going skiing. At some ski resorts, the day can go from partially cloudy to flat light in a matter of hours or less. Here's how you can prepare for that situation.
Why Do You Need Different Goggles or Lenses For Flat Light?
All ski goggles are not made the same. Some lenses let in more light than others depending on the color of the lens. We went over what each ski goggle lens color is good for when we explored the best color lens for night skiing.
That being said, flat light conditions call for the following color lenses:
Green
Pink
Orange or Amber
Red
Blue
Our two favorites for flat light days are pink and orange. If you don't want to wear pink as a guy, keep an orange lens in your ski bag if you can.
Visible Light Transmission: Why It Matters in Ski Goggles
When talking about ski goggles, you are going to hear the term visible light transmission or VLT. You may have heard this with sunglasses before but here are the different categories.
| | |
| --- | --- |
| VLT% Goggles to Wear | Sunlight |
| 3%-10% | Very Strong Sun |
| 11%-20% | Strong Light |
| 21%-45% | Medium to Flat |
| 46%-80% | Low Light |
| 81%-100% | Overcast |
Ideally on a flat light day, goggles that fall into the 25% to 40% visible light transmission range are the most optimal.
What is the Best Color Lenses for Flat Light Days on the Ski Slopes?
As we mentioned before, pink and orange are two of the best color lenses for flat light days on the ski slopes. Get one of these colors in a 25-40% VLT range and you will have one of the best goggle setups when it gets cloudy or the powder starts falling.
Skiing in Flat Light: Improving Your Ski Day
If you are faced with a flat light day on the ski slopes and find it challenging then there are a few things you can do for better visibility.
The first thing you should do is to go down to a lower elevation. More often than not, the clouds are skiing up high. If you can adjust and get below them then it's quite a possibility that you will be able to see better on a flat light day.
Once you get to a better altitude, head into the glades. Those big trees will help with your depth perception in lower lighting conditions. We're not saying head off night skiing in the glades but when there is flat light, it is one of the better places you can take some runs.
Lastly, actively use your ski poles. More than ever, flat light skiing calls for skiers to use their poles. Use them to feel the terrain and assist in your turns. Putting all 3 tips together will make for a better day skiing in flat light. Especially if you have the correct goggle lenses as well!
Ski Goggles for Flat Light: A Few to Choose From
1. Smith 4D MAG Goggles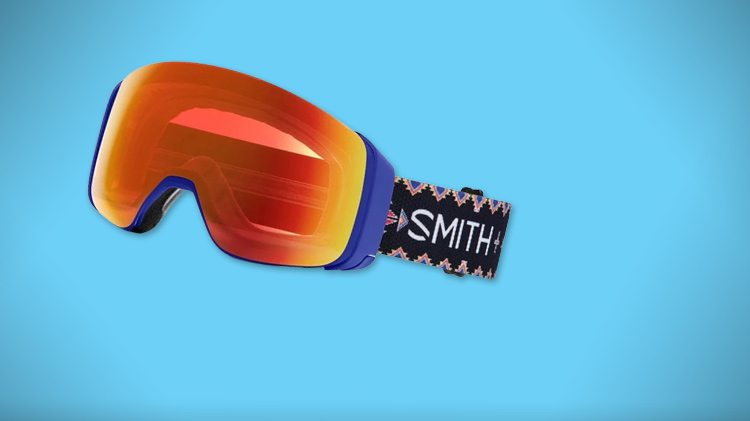 The Smith 4D MAG goggles come in a bunch of lens colors but remember what we told you. Stick to that orangeish hue if you are looking to cue your flat light skiing problems.
Aside from that, the 4D MAG goggles have an interchangeable lens system so you can get one set but then pick up a few sets of lenses to swap in and out.
While expensive, the 4D MAG goggles come with low-light and high-light lenses so you should be set out of the gate. The spherical lens means you will have supreme vision on the slopes and be able to push those fast runs or big tricks.
Pros:
Comes with multiple lenses
Huge field of vision
Advanced anti-fog
Cons:
They don't come at a cheap price
2. Oakley Flight Tracker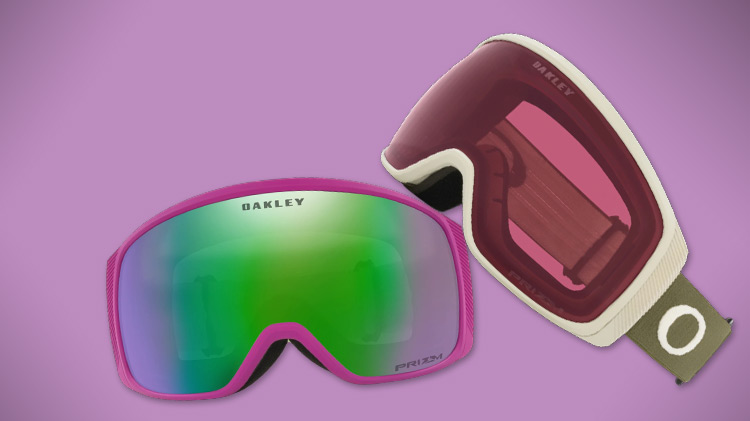 Coming in Hi Pink, the Oakley Flight Tracker goggles have the perfect color lenses for women riding in flat light conditions. The Flight Tracker has that classic Oakley shape but has been improved upon over the years. You'll especially see the improvements with the Prizm Lens Technology.
The Prizm Lens Technology helps make the most of those flat light conditions by boosting your clarity and providing the best possible viewing experience. Get ready for lift-off with the Oakley Flight tracker women's goggles.
Pros:
Classic Oakley design
Comfortable fit
Compatible with glasses
Cons:
Can run large if you have a small face
Not an entry-level goggle
3. Anon M4 Toric MFI Goggles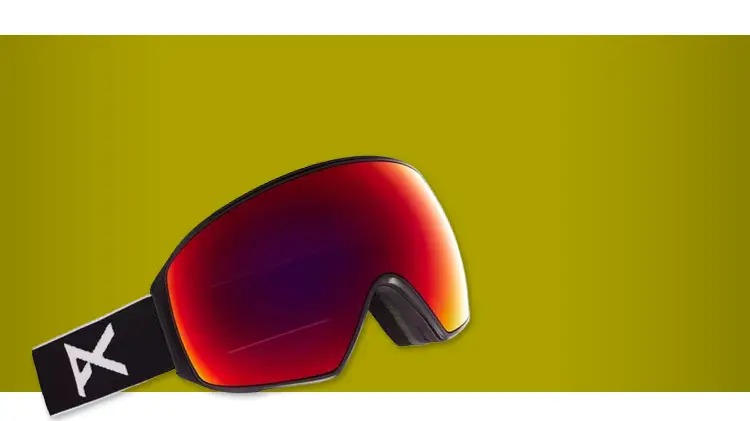 Anon puts out serious riders' goggles with the M4 Toric MFI goggles. The facemask magnetically snaps to the goggles with Anon's Magnetic Facemask Integration (MFI) technology.
Combining comfort, style and a really good field of vision, the Anon M4 Toric MFI goggles will make you look forward to a snow day in flat light conditions. Once you get a set, you'll just be itching for the next cloudy day or snowstorm on the trails.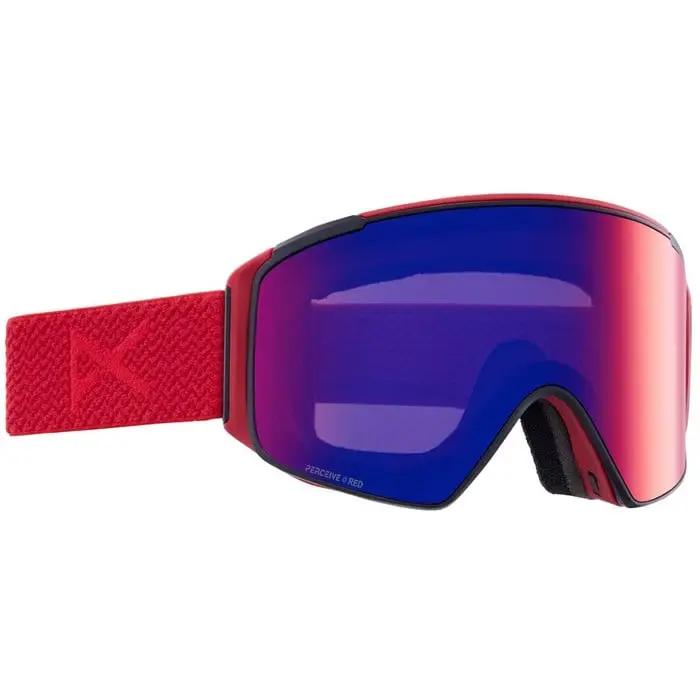 Pros:
Impressive anti-fog treatment
Quick change lens technology
Great ventilation
Cons:
4. Oakley Flight Deck Goggles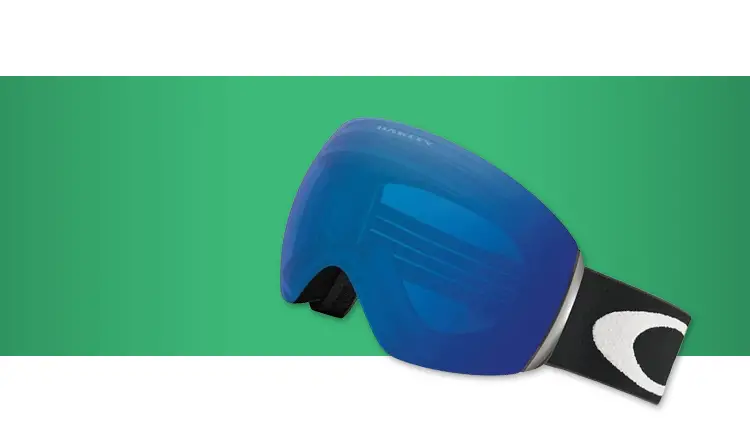 Comfy, rimless and serious anti-fog are the three things that come to mind when we get a set of Oakley Flight Deck goggles in our hands. The Oakley's Flight Deck goggles have easily interchangeable lenses so you can go from sunny to cloudy in just minutes.
If you plan to ride a lot and want a set of goggles that can stand up to anything the mountain throws at them, then the Flight Deck goggles are a solid option.
Pros:
Comfortable for long sessions on the slopes
Wide range of vision
Plenty of colors to choose from
Cons:
Other than the price, it's hard to knock Oakley on the Flight Deck
5. Smith Daredevil Goggles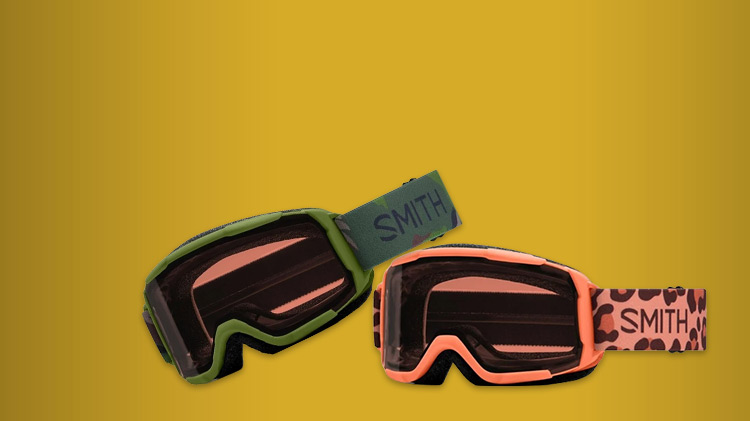 You have to set the kids up for success too! Smith does exactly that in flat light conditions with their Daredevil goggles. They are comfortable for kids to wear all day, perfect for flat light and best of all, as you'd expect – anti-fog.
Who knows what the weather will be on the next ski lesson but at least kids can be prepared with Smith.
Pros:
Comfortable
Anti-fog
Can take a beating!
Cons:
Not many color choices
Feel cheaper than adult goggles
Can't interchange lenses
Recommended Reads:
Final Thoughts on Ski Goggles for Flat Light Conditions
The difference between a good day on the slopes and a bad day on the slopes in flat light conditions can come down to the goggles. Having high visual clarity won't only make it easier to read the terrain but it will keep you skiing safer.
It doesn't matter so much which brand of goggles you get but always keep the right color lenses on hand in case the weather takes a quick change!