Updated August 27th, 2023 by Alec Wilson. Affiliate links within add no extra cost and support Proper Peaks.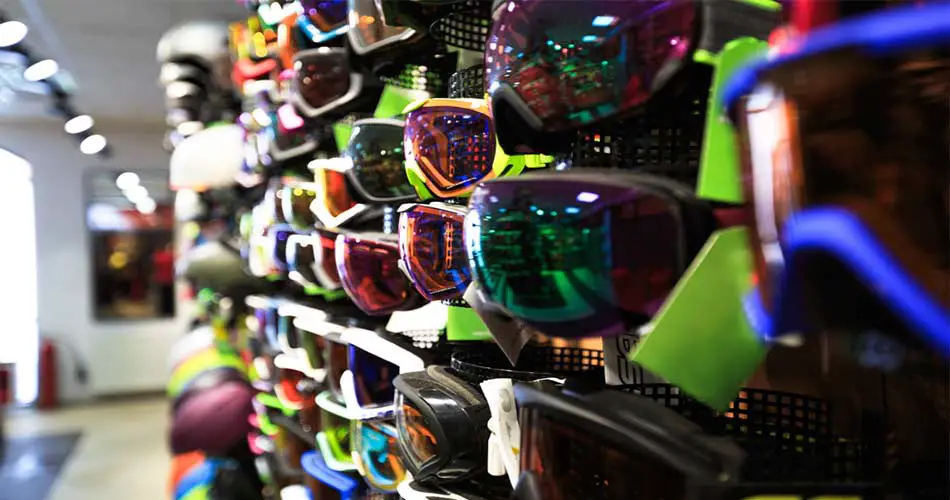 In the winter, it is common to see people wearing ski goggles at night. They are usually worn in the evening for when there is a snowstorm or the slopes are blowing snow. How do you know what color goggles are for night skiing though? We will look at all the colors that ski goggle lenses come in and determine which is best for night skiing.
There is nothing worse than taking a pair of goggles that are too dark for night skiing except for being caught with no goggles at all! Read on to see which pair to bring to the slopes!
Do You Wear Ski Goggles at Night?
The question is really if you should wear ski goggles at night. It depends on the conditions. Sometimes you can get away with not wearing them and other times they are necessary.
So when do you need them? We will touch on that in just a sec.
Why Are Ski Goggles Worn?
Ski goggles are worn in the first place generally for snow glare and to keep snow out of the eyes. During the daytime, you can even go snow blind from the strong UV rays bouncing off the snow.
At night, ski goggles are usually worn to keep any blowing snow out of the eyes and sometimes brighten the slope conditions. Bright lenses at night can improve mogul skiing and even help when riding the terrain parks.
"Bright lenses at night can improve mogul skiing and even help when riding the terrain parks."
What Goggles Are Good for Night Skiing and Snowboarding?
One option for night skiing goggles is Anon's M4 Toric's MFI.
These are one of Anon's top-of-the-line goggles and you should be just fine with the lens that comes with the goggles plus the spare.
Lens changes have never been easier than with Anon's Magna-Tech quick lens change technology. You can go from day to night lenses in seconds.
Check out these goggles for yourself!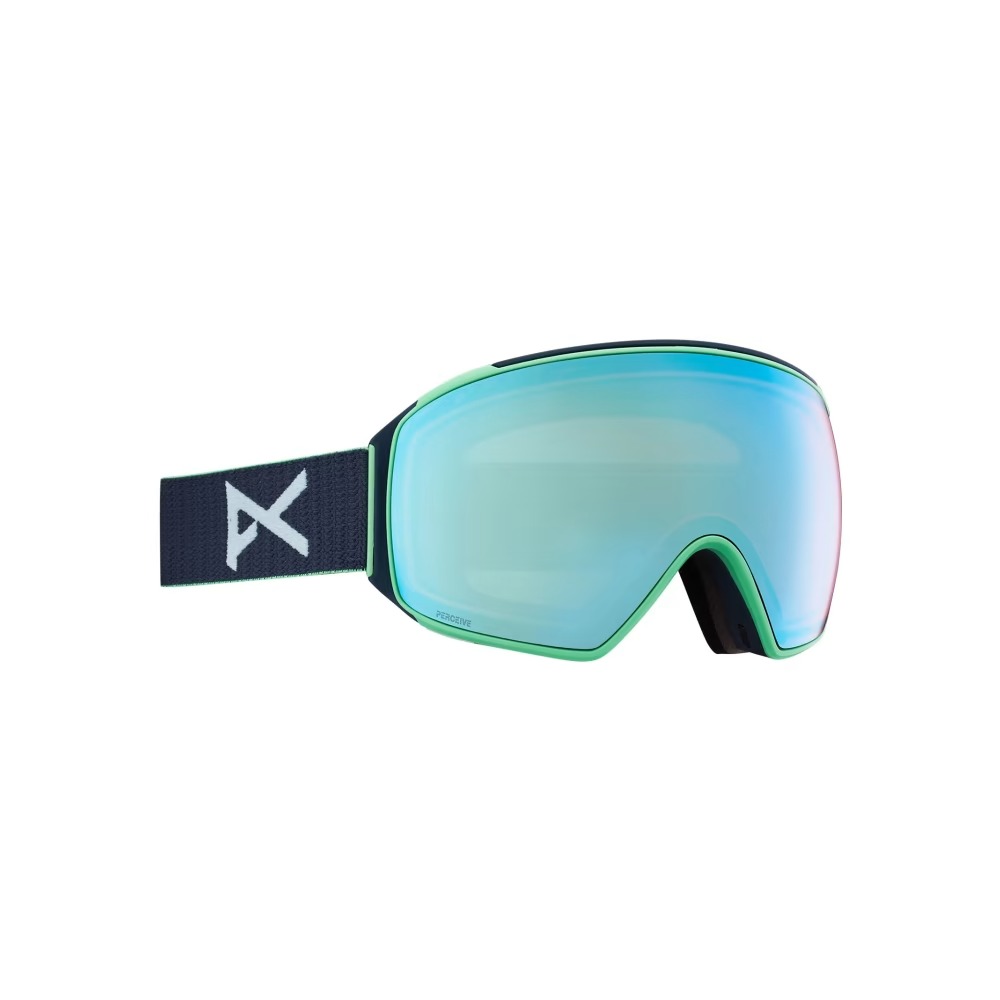 What Color Lens Do Ski Goggles Come In?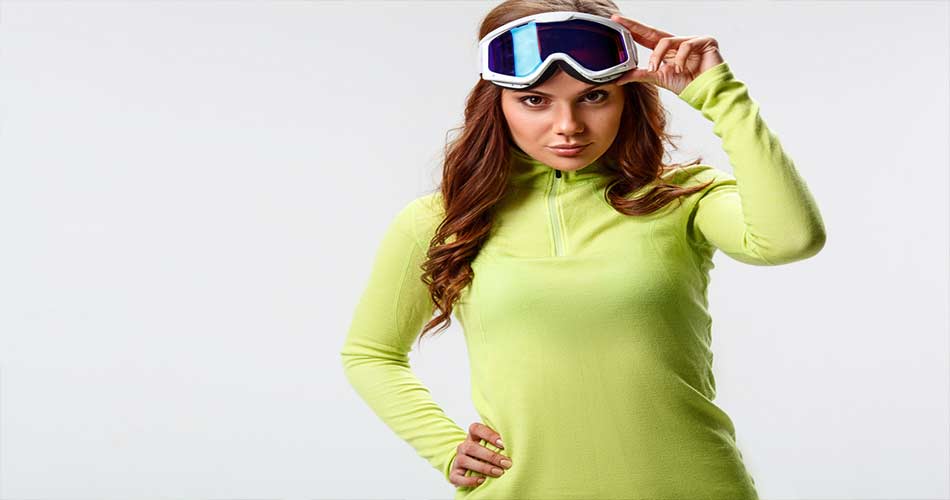 Ski goggles come in a wide array of colors and that is why it makes it hard to pick the best color lens for night skiing and snowboarding. Here are some of the common color lens ski goggles come in.
Yellow
Amber/Orange
Black
Brown
Red
Green
Blue
Clear
Mirrored
Violet
Pink
Most high-end goggles will have interchangeable lenses to switch from day to night skiing. If you want to use your ski goggles at both day and night then make sure they come with multiple lenses. Don't just make sure they come with multiple lenses though, make sure they come with a day lens and a night lens.
A lot of ski goggles will have at least a tinted or mirrored lens along with a clear lens. It is worth the effort to swap the lens between day and night skiing sessions.
Why Lens Color Matters at Night
The lens color of ski goggles is important at night because something is too dark and you'll have extremely low lighting. So does that mean you should just go for clear or yellow? Maybe but we'll touch on that in a minute, oh and if you purchase though any links in the post, we may earn a small commission that we might use for new goggles ourselves.
To be clear, you should never wear dark to black lenses at night.
What Goggles to Wear Night Skiing?
You can wear any goggles at night but it is the lenses that matter. If all you have is brown or dark goggles then it most likely isn't wearing for night skiing or snowboarding at all. Just leave them at home.
You can almost always spot a beginner who is on the intermediate slopes wearing some mirrored goggles at night. And yes, most mirrored goggles come with more than one pair of lenses if they are high-end.
Pro Tip: Don't forget to add your multiple color lenses onto your ski packing list if you are going on a multi-day ski trip.
Anon Men's M4 Perceive Goggle
Crafted with comfort as a priority, the M4 Perceive Goggle features a versatile frame that accommodates various face shapes seamlessly. The magnetic lens change system allows for effortless swapping of lenses, adapting instantly to changing light or weather conditions.
What Color Lens to Wear Night Skiing
In the table, it is ordered from lowest lighting to highest lighting. You should be wearing the color lens near the top for night skiing. That would be clear and yellow. Yellow is great if you like to ride moguls and clear lenses will work for any night skiing or snowboarding.
| Ski Goggle Lens Color | When to Use The Color Lens |
| --- | --- |
| Clear | Clear lenses are the best color lenses for night skiing. |
| Yellow | Yellow lenses improve lighting and help with moguls for night skiing. |
| Green | If you want to improve contrast then use green lenses or low light/ partially cloudy conditions |
| Pink | Pink lenses for ski goggles also work well in low light/ partially cloudy conditions. |
| Amber/Orange | Amber and orange lenses start to block out a bit more light but you'll see the peaks of moguls better in partially cloudy days. |
| Red | Red lens get into the lenses for medium light days. There will be some blue skies mixed with clouds. |
| Blue | Think bright light, blue lens. A blue lenses can cut down on the snow glare and give a good tint for riding. |
| Violet | Violet blocks a bit more light since generally, it has some browns in the base of the lenses color. They are great when it starts to get high light but isn't a blue bird day. |
| Mirrored | Mirrored lenses can be great for high light because they will provide a lot of detail out on the trails, allowing you to read the terrain. |
| Brown | Brown can be worn on high light blue bird days if you don't want to wear black ski lenses. |
| Black | Grab your black ski lenses on those high light blue bird ski days. |
Final Thoughts on Which Color Lens to Wear Night Skiing
The color of lenses play a huge part of the night skiing experience. Take a color that is too dark to the mountain and you will have a miserable night skiing experience. Put in the clear or yellow color lenses and you will be all set. Now you just need to pick out a pair of goggles.
Enjoy the less crowded trails of night skiing and snowboarding with the correct color goggle lenses.