There is nothing like going down your favorite trail to your favorite music. We know the feeling but there is some things that make listening to music tough when skiing. We have been there and faced dying batteries on our cell phones, bad music setups and headphones that just don't perform well when skiing.
We'll share with you some of our favorite music setups for skiing so you can listen to all your favorite songs on the slopes.
Is Listening to Music When Skiing Dangerous?
Before we get into how we listen to music when skiing, we want to preface it with the inherent dangers of listening to music when skiing. It almost goes without saying that you'll have a harder time hearing other ski or snowboard traffic on the trails.
Only intermediate and advanced skiers should really be listening to music when skiing. Beginners should keep any headphones or earbuds out so they are using their full attention. At the end of the day, it is all about riding safely on the slopes.
Make sure you can ride safely if you have headphones in because it is just one more thing to manage on the slopes.
What Set Up Should I Use to Listen to Music When Skiing
Having great music set up for skiing depends on two things. Choosing your headphones for skiing and then having a way to store your music. Personally, I've tried a lot of ways when skiing over the years and feel like I have dialed in my music set up. I'll even tell you where I have started and what I ride with now.
Let's take a look!
1. Choosing Headphones for Skiing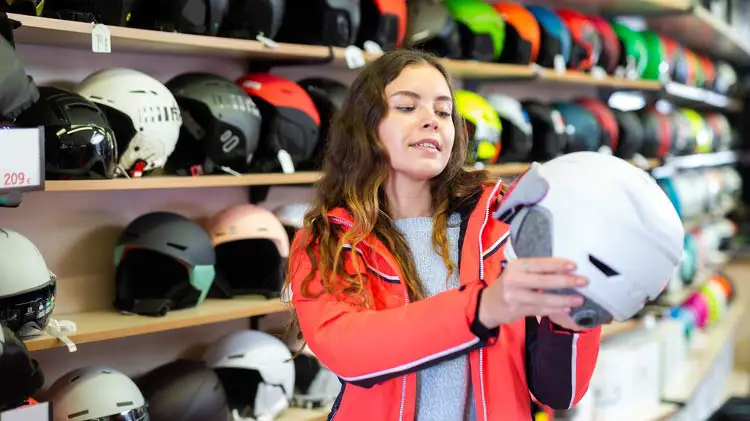 Many moons ago, I used to be the guy who was using the in-helmet headphones. For a long time they were one of my favorite options. They fit in with no issues and don't press hard against your ears. The drawback though is only being able to wear them in my ski helmet and not outside of ski season since they are made for a ski helmet.
The other issue with in-helmet headphones for skiing is the price. You are paying a lot for headphones that won't get used the full year around.
This is why my setup for the past few seasons has been the Apple AirPods. I'm sure any earpod would work but these are my go-to since I'm an Apple guy. The AirPods pair perfectly with my iPhone which is one of my tools for storing songs on the slopes but more on that in a minute.
Let's address that AirPods can be expensive for ski headphones. Sure, they are often more than the in-helmet headphones but you can use AirPods the full year around. That means they provide more value outside of ski season, another thing I like.
Plus if I want to listen to music in the lodge or just under a beanie, I've decided that earpods, more specifically AirPods are the way to go when choosing headphones for skiing.
2. Storing Your Songs for Skiing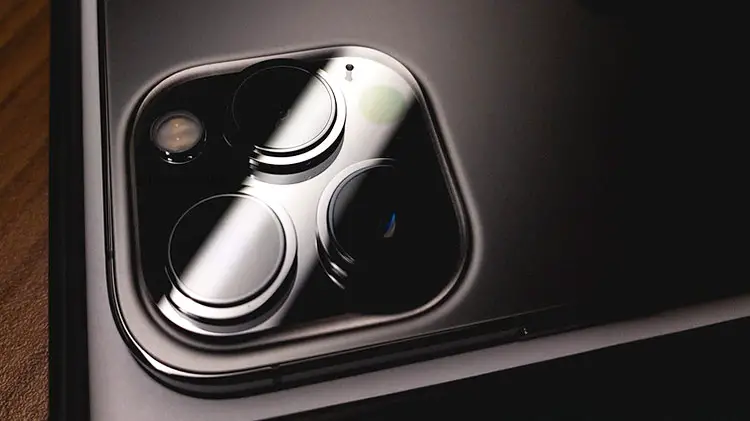 Ok, so I have two go-to ways for storing my music for skiing. I'm a Spotify guy and yes that means I pay for the premium. It's a small cost for having all my favorite songs with me on the slopes for hours at a time.
My two preferred methods for storing music are saving playlists offline on my iPhone and also on my Garmin Fenix 7. This means I'm using a lot less battery on my phone and not using data all the time which as we all know isn't always available at the ski resorts.
On my phone I use Spotify offline and the same on my Garmin watch. Usually, my watch is just a backup as I'm capturing my speed on there and sometimes use it for ski maps. Otherwise, my favorite device is just my phone for storing music.
I already know some people will complain about their battery dying when listening to music in the cold on the ski slopes. What I do is put my phone in a Phoosy. Basically, it is a thermal regulating phone pouch that helps extend a bit of life for phones in the cold.
This coupled with putting it inside my jacket leads to getting a lot of hours out of my phone. Just be careful you don't drop it on the ski lifts when changing songs. I've been close!
3. Putting the Two Together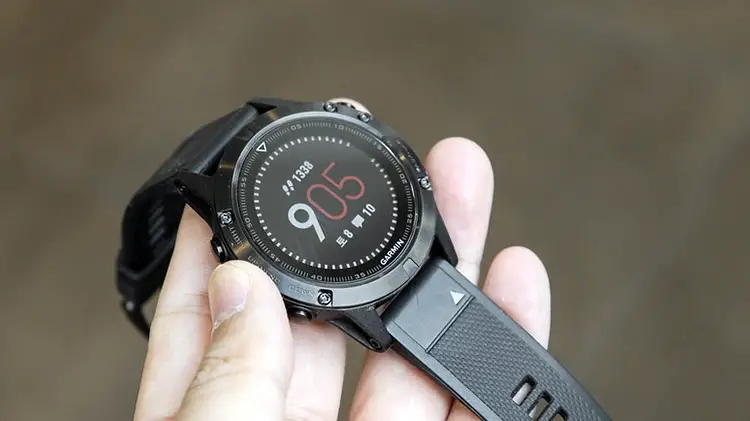 So that leads us to my ideal music setup for skiing. It is AirPods with an iPhone and a Garmin Fenix 7. It's not a cheap set up but it's a good one. You might even already have AirPods and an iPhone. If so, try them on the trails!
The Garmin is totally optional but you'll love it if you want another way to track your ski speed in addition to your phone anyway.
Other Things to Consider
I've tried a lot of headphones over the years. Minimalist has always done better for me on the ski slopes compared to anything big and bulky. Remember you'll want something that stays in when your head moves around a lot.
Also, make sure you look for headphones with good battery life, the AirPods have always had them for me.
Whichever headphones you go with, take them out from time to time, enjoy nature and a good conversation with a lift buddy. Be sure to take it all in!