Updated August 10, 2023 by Alec Wilson. This post contains affiliate links that are no extra cost to you.
When it comes to cool gadgets for skiing, you definitely benefit from having the latest and greatest technology on hand. From apps that can track your progress on the slopes to tools for post-ski day recovery, there are all sorts of ways that gadgets can improve your skiing experience.
Let's take a look at some of the coolest gadgets for skiing that you can get your hands on.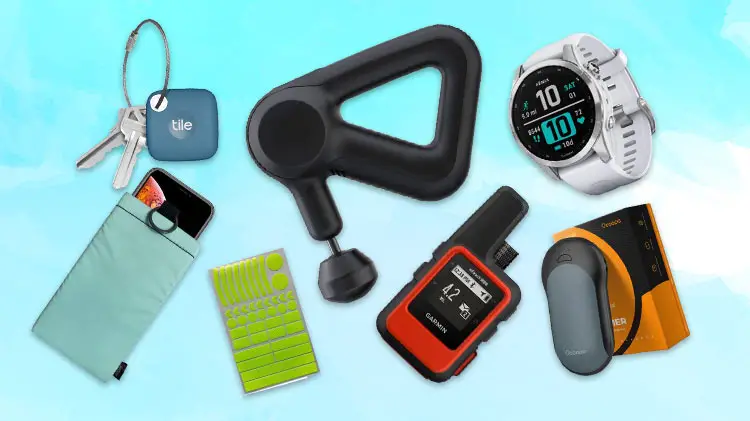 What are the Latest Ski Gadgets?
So what are the latest ski gadgets? Every year there seems to be something that is the latest and greatest for skiers. I see more skiers wearing smart watches than in the past on the slopes to track their skiing data and listen to music.
The other big one I see hitting the scene is the rechargeable hand warmers. They both make it to the list but kicking it off first is Tile trackers.
1-Tile Trackers: Track Your Ski Essentials
Tile trackers are a great way to keep track of your ski gear and other essentials. By attaching a Tile tracker to your skis, backpack, gloves or other equipment, you can easily find them if they become misplaced.
Tile trackers use Bluetooth technology to connect to your smartphone or tablet. Once connected, you can use the Tile app to locate your gear if it becomes lost. The app will show you the last known location of your ski gear, as well as any nearby Tile users who may have come in contact with it.
You'd be surprised how many people use tile on the mountain.
If you're worried about losing your ski gear on the slopes, a Tile tracker is a great way to keep tabs on it.
Read More:
2-Theragun: A Must-Have for Post a Ski Day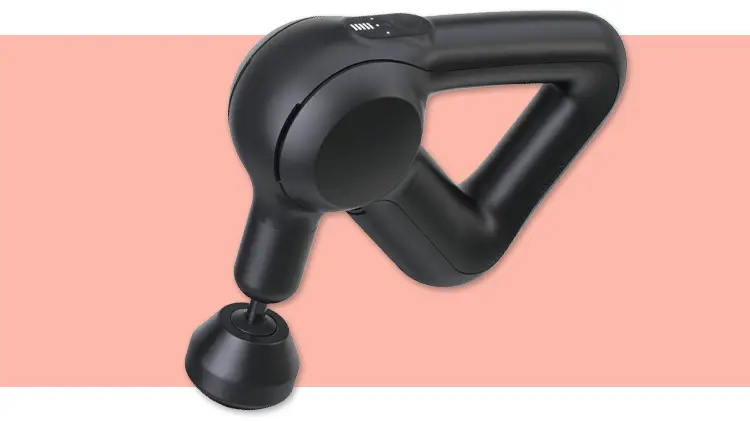 Waking up after a long ski day can be tough. Your muscles are tight and sore, making it hard to move. That's where the Theragun comes in. This powerful massage gun helps relax the muscles and ease the pain. Picture yourself sitting by the fire, warming up and using the Theragun.
It's a must-have for anyone who loves to hit the slopes hard, wants to recover and ride those trails the next day.
3-Phoozy Thermal Phone Case: A Must-Have for Battery Life on the Slopes
Have you ever had electronics lose battery quickly due to the cold? The Phoozy Thermal Phone Case tries to combat this known issue with electronics. Put your phone inside the case and the thermal fabric helps mitigate battery loss due to cold wear.
If you are using it for your phone on the slopes then you can still put your earbuds in it or even your car keys. I like to carry one and put it inside the chest pocket of my ski jacket. Get your Phoozy.
4-Garmin Fenix
One of the most popular smartwatches on the market is the Garmin Fenix. This watch has many features that allow users to take their music with them and track their runs. The watch also has a heart rate monitor and GPS, making it a perfect choice for those who want to stay fit and healthy.
This is undoubtedly the top watch on the market for skiing right now, as well as many activities outside of winter. It doesn't just have to be a watch that you wear on the slopes but one that you can truly wear any day of the week.
Read More:
5-Rechargeable Handwarmers: A Must for Hot Hands
When the temperature starts to drop, we hope our gloves will do the job. When extreme cold hits, you better have a good pair of gloves. But what if your gloves don't cut it and your hands are still cold? That's where rechargeable hand warmers come in! Just slip them into your pockets and enjoy the great heat they generate.
These handy little devices are perfect for skiing when you might need some extra warmth. And when they run out of juice, simply recharge them and you're good to go again. Now you don't need to be buying packs of hot hands and littering them on the mountain like some ski Jerries.
So next time your hands feel cold, reach for a rechargeable hand warmer and enjoy some hot hands on the slopes.
6-Garmin inReach Mini 2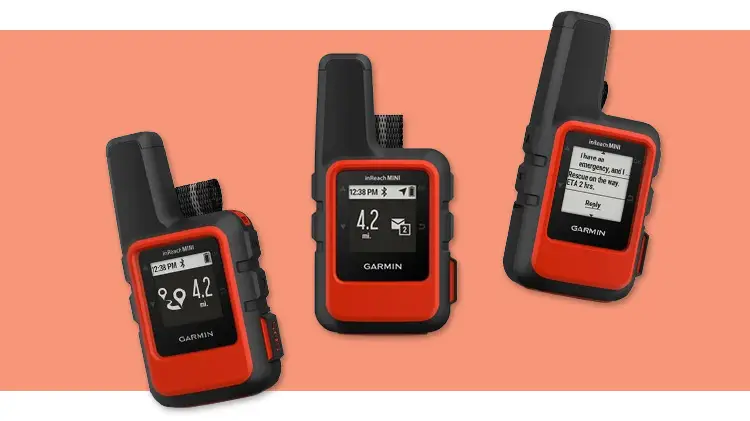 The Garmin inReach Mini 2 is a GPS communicator that is perfect for backcountry skiing. It is small and lightweight, making it easy to carry with you on the slopes. The inReach Mini is what you need for emergencies. Hopefully, you never need to use it but in reality, there may be a day when the inReach Mini comes in handy.
You'll be glad you had it in your pack if that day ever comes. If not, throw it in your backcountry bag and have yourself a bit of peace of mind.
7-Helmet Reflectors
Wearing a helmet is always important, but it doesn't mean people will see you when flying down the slopes from uphill. That's why Helmet Reflectors are perfect for ski slopes. Often overlooked as a purchase, they are easy to see, and they make it easier for others to see you.
Helmet Reflectors are a great way to stay safe on the slopes, and they're also very affordable.
Gadgets for Skiing – Final Thoughts
There are many gadgets that can improve your ski experience but if I believe the three must-haves are the Phoozy phone case, helmet reflectors for safety and the Theragun for recovery. Try one way to improve your skiing experience with a ski gadget and you'll see how much more safer or enjoyable it can be on the slopes.