As skiing and snowboarding has exploded in popularity, so too has the corporatization of ski resorts. Mega resorts have now become commonplace in the skiing world, resulting in most multi-resort passes catering to these resorts only. While these massive mountains offer world-class terrain and facilities, they also come at a steep cost.
Fortunately, those looking for the exact opposite – laid back, small resort vibes – can purchase the Indy Pass. Let's dive into the details to find out if the Indy Pass is worth it and some of the Indy Pass locations to visit.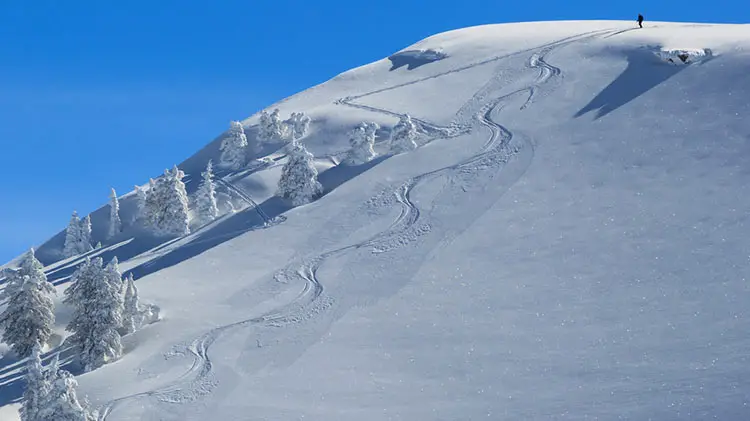 What is the Indy Pass?
The Indy Pass is a multi-resort season pass (similar to the Epic or Ikon pass) that focuses on the smaller, independent resorts spread across North America. You certainly won't find Vail on this list, but you will find some of the most authentic ski resorts around. 
The Indy Pass is different from other pass options. It opts to give you two days at each of its 92 resorts, rather than unlimited access at just a handful. With the Indy pass vs. Epic pass, you shouldn't expect thousands of vertical feet or high-speed chairs, but you can expect endless laps and apres ski that you can actually afford.
How Much Does the Indy Pass Cost?
A huge advantage of the Indy Pass is that it comes at a significantly lesser price tag compared to other multi-resort passes, leaving plenty of left over funds for new gear. 
There are a variety of pass levels, each with their own price point. Their pricing structure is pretty straightforward, so let's break it down here:
| | | | |
| --- | --- | --- | --- |
| | Indy+ Pass | Indy Base Pass | Indy XC Pass |
| Adult (13+) | $379 | $279 | $69 |
| Child (12 and under) | $169 | $119 | $29 |
There are also two variations the Indy+ and the Indy Base Pass. The Switch Pass offers a discounted rate on the Indy+ or Indy Base pass for those that are Epic, Ikon, or Mountain Collective pass holders.
The Addon Pass is an option for those wishing to purchase the Indy Pass in addition to a local season pass at one of their participating resorts.
Pricing is as follows:
| | | | | |
| --- | --- | --- | --- | --- |
| | Indy+ Switch Pass | Indy Base Switch Pass | Indy+ Addon Pass | Indy Base Addon Pass |
| Adult (13+) | $359 | $259 | $289 | $189 |
| Child (12 and under) | $159 | $109 | $139 | $89 |
Is There a Payment Plan Available?
Yes! The Indy Pass offers a payment plan which requires a small down payment upfront, and zero interest monthly payments until December 15th. 
Normally, payment plans come at a financial disadvantage through accrued interest, but not with the Indy Pass payment plan. It's a fantastic option for those looking to spread the cost of their purchase out over a few months before the season.
Levels of the Indy Pass – Explained
Much like the Epic and Ikon pass, the Indy Pass comes in both an unrestricted, and a holiday blackout restricted form. 
As mentioned above, there are also pass options for those that are looking to switch from a mega pass, or own a local season pass and are looking for more resort access. 
Let's look at the details of all the pass types.
Indy Base Pass
The Indy Base pass is the most affordable pass option for the Indy Pass and when you compare the Indy Pass to the Ikon and Epic passes. You can enjoy two days at each resort, but at this reduced price comes blackout dates. Most Indy Pass blackout dates are associated with peak holiday periods, so if you're looking to enjoy the mountain during those times you will want to purchase the Indy+ pass.
Indy Pass Blackout Dates
Because the Indy Pass is composed of independent resorts, each mountain has its own blackout schedule. Meaning, you will have to do your own research on which mountain restricts which dates. A complete list of resort specific blackout dates can be found at the Indy pass website. A brief overview of these dates are as follows:
Christmas Week – 21 resorts
MLK and President's Weekend – 23 Resorts
Peak Saturdays – 11 Resorts
Peak Sundays – 5 Resorts
Indy+ Pass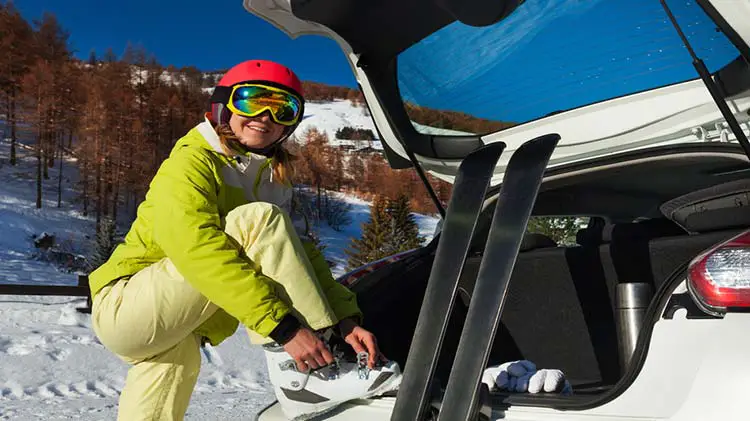 The Indy+ Pass is the unrestricted version that allows you to ski or ride at each resort two times, with zero blackout dates. 
While normally it is not advised to venture to a ski resort during a holiday period, independent resorts are different. Usually, lift lines are manageable even on the busiest days with far less crowds. There is still a fair share of beginners on the slopes during these time periods, but overall the experience is much more enjoyable than at a mega resort.
Indy Addon Pass
The Indy Addon Pass is a unique option for individuals that already own a season pass to one of Indy's resorts, but are looking to travel to others.
The Addon Pass can be purchased as an Indy+ or an Indy Base. This is a fantastic deal if you're looking to ski or snowboard at some other local, small resorts in your area. Choosing this pass option will save you 30%, compared to the full price of an Indy Pass.
Indy Switch Pass
The Indy Switch Pass incentivizes current Epic, Ikon, or Mountain collective passholders to "make the switch."  Those that hold a mega resort pass from the previous season will receive a discount off of either the Indy Base or Indy+ pass.
To be eligible for this pass, purchasers must upload their full receipt of an Epic, Ikon, or Mountain collective pass from the previous season. While this discount isn't massive – $20 for an adult pass – it is still a discount that should be utilized by those looking to pursue a less corporate ski season.
How to Use the Indy Pass
Using your Indy Pass is a breeze off. First off, there is no actual physical pass that you receive when you make your Indy Pass purchase. Each resort hosts a database with every pass holder's name. The Indy pass does this to ensure that the pass is the most affordable it could possibly be. 
Indy passes are used by redeeming lift tickets. Remember, each pass gets you two free lift tickets at each participating resort. To redeem your ticket, simply walk up to the ticket office, inform them that you're an Indy Pass holder, present your photo ID, and you're good to go!
Peak Seeker Pro Tip: Looking to redeem more than 2 lift tickets? Additional tickets can be purchased at a 25% discount.
A Look at the Indy Pass Locations
The independent mountains located on the Indy Pass are spread across 28 different states and provinces in North America. These are broken down into five regions:
East
Mid-Atlantic
Midwest
Rockies
West
The Indy Pass even offers access to four different independent Japanese resorts for the hardcore skiers and riders going after "japow".
Let's take a closer look at the complete list of Indy Pass locations.
East Coast Indy Pass Locations
Mohawk Mountain
Saddleback Mountain
Berkshire East Mountain Resort
Black Mountain Ski Area
Cannon Mountain
Waterville Valley Resort
Catamount Mountain Resort
Greek Peak Mountain Resort
Snow Ridge
Swain Resort
Titus Mountain
West Mountain
Bolton Valley Resort
Jay Peak
Magic Mountain Ski Area
Suicide Six Ski Area
Black Mountain of Maine
Indy Pass Mid Atlantic
Cataloochee Ski Area
Blue Knob All Seasons Resort
Montage Mountain
Shawnee Mountain Ski Area
Ski Sawmill
Ober Gatlinburg
Bryce Resort
Massanutten Resort
Canaan Valley Resort
Winterplace Ski Resort
Rockies
Castle Mountain Resort
Sunrise Park Resort
Sunlight Mountain Resort
Brundage Mountain Resort
Kelly Canyon Resort
Pomerelle Mountain Resort
Silver Mountain Resort
Solider Mountain
Tamarack Resort
Blacktrail Mountan
Lost Trail Powder Mountain
Red Lodge Mountain
Beaver Mountain
Eagle Point Resort
Antelope Butte
Snow King Mountain
White Pine Ski Resort
Meadowlark Ski Lodge
Indy Pass Midwest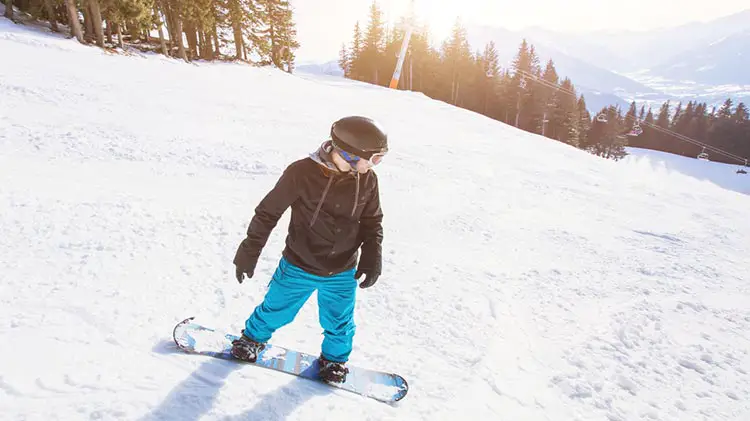 Seven Oaks
Sundown Mountain
Big Powderhorn Mountain Resort
Caberfae Peaks
Crystal Mountain
Pine Mountain Resort
Schuss Mountain at Shanty Creek
Swiss Valley Ski and Snowboard Area
Buck Hill Ski & Snowboard Area
Detroit Mountain Recreation Area
Powder Ridge Winter
Spirit Mountain
Terry Peak Ski Area
Granite Peak
Little Switzerland
Nordic Mountain
The Rock Snowpark
Trollhaugen
Tryrol Basin Ski and Snowboard Area
Indy Pass West Coast
Eaglecrest Ski Area
Apex Mountain Resort
Manning Park
Sasquatch Mountain
Sovereign Lake Nordic Center
China Peak
Mt. Shasta Ski Park
Snow Valley
Hoodoo Ski Area
Mt. Ashland
Hurricane Ridge Ski and Snowboard Area
Mission Ridge Ski and Board Resort
Ski Bluewood
White Pass Ski Area
Indy Pass Benefits
Besides the affordable price of the Indy Pass, it also comes with 10% off select independent lodging. However, there are no additional benefits when it comes to food and retail discounts.
Are There Any Discounts?
There is no Indy Pass discount besides the ones offered for switching passes. The pass does not offer any discounts for students, military, or senior citizens, due to their absolute minimum pricing model.
Can I Get a Refund On an Indy Pass?
Much like the other multi-resort ski passes, the Indy Pass is non-refundable and non-transferable. 
In the case that you did not use your pass at all in the previous season, Indy Pass will provide you with a 10% discount towards next year's purchase. However, Indy offers an optional pass protection program. For $30 applied at the time of pass purchase, Indy Pass will refund your pass 100% in the event you don't use your pass at all. The pass protection fee, along with credit card processing fees are non-refundable.
So Who Should Get an Indy Pass?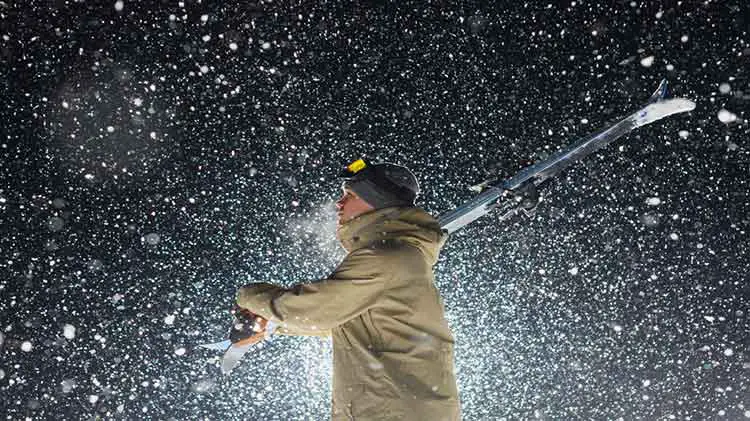 The Indy Pass is for the skier or rider who values authenticity, unmanufactured experiences, and down-to-earth resort vibes. With the Indy Pass, you will be getting access to resorts that have a much more local crowd, rather than a tourist one. 
For those that want to get out and ski as much as possible the Indy Pass is perfect, as you will almost never be waiting in line at these smaller resorts. If you are willing to sacrifice the amenities that big resort budgets offer (fast 6-person lifts, meticulous grooming, etc), you will be thrilled with the raw nature of skiing and snowboarding that is found at independent resorts.
Final Thoughts: Is the Indy Pass Worth It?
In our opinion, the widespread resort access that is available at such an astoundingly low price makes for a resounding yes. Finding another pass that has as many resorts as the Indy Pass, for only $300, is impossible. 
No, you won't be riding at some of the largest mega-resorts in the country. But, is this a bad thing? Do you really want to be standing in line for 20+ minutes on a powder day when you could be taking lap after lap in the same snow levels at a smaller resort?  Do you really want to be spending $12 on a lunchtime beer? Nope, and neither do we. 
The Indy Pass brings ski resort culture back to its authentic state – what it was like when the sport first captivated so many people. Above all else, the pass supports local business in a world where corporate takeover is pervasive. If this sounds like what you value, the Indy Pass will be a purchase you'll never regret.