Herman Mountain Ski Area is one of the many ski and snowboard areas in Maine that will be opening up again this Winter. What separates them from all the other mountains in the area? Convenience. If you are in south central Maine than you know the ski area is a quick 20 minute ride from Bangor. For out of towners, this means great lodging is just nearby too.
There shouldn't be any excuses if you are reading this, why you don't get some runs in at Herman Mountain this Winter.
Where is Herman Mountain?
Herman Mountain Ski Area is located Herman, Maine. Herman Mountain is in an accessible and not in the super deep woods of Maine like some of the other resorts.
The resort is 20 minutes from Bangor which can account for the weekend crowds. It is also one hour from Augusta. Portland is almost an hour and 45 minutes to the South of Herman Mountain Ski Area.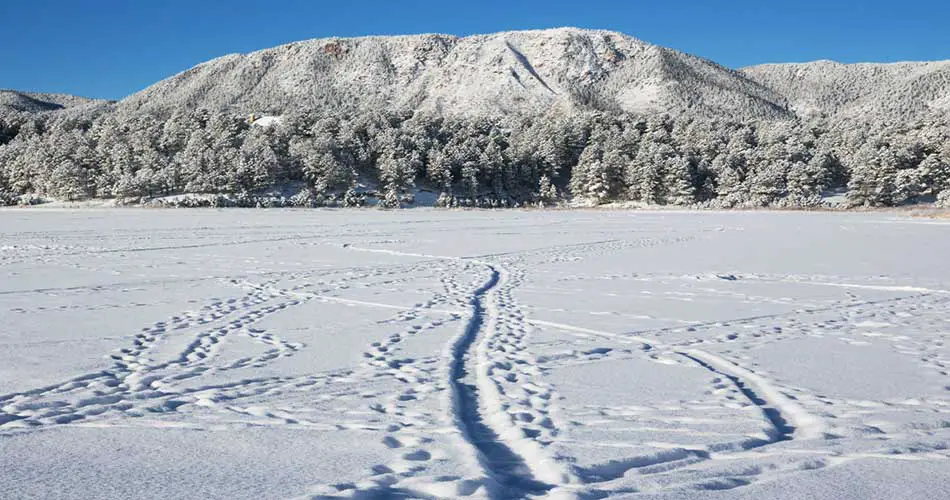 Does Ski Herman Mountain Have Lodging?
Herman Mountain doesn't have lodging on site but the lodging options are really good nearby since the ski area is so close to Bangor. A few of the options are the Holiday Inn Bangor, Fairfield Inn by Marriott Bangor and Courtyard by Marriott Bangor.
This nice thing about these hotels is they are all well known. When you start skiing or snowboarding further North in Maine, it can be a hit or miss to find lodging. Lodging in Bangor will give you the opportunity to ride some other slopes near by as well.
Does Ski Herman Mountain Have Night Skiing?
Herman Mountain has top to bottom night skiing. It is a great mountain to ski at night time as there is even less people when you carve down the mountain. You can get a nice long day skiing or snowboarding with Herman Mountain's night skiing.
When Is the Best Time to Go to Herman Mountain ?
Theres no bad time to go to Herman. The weekends can be a bit more crowded than the weekdays that they are open but overall the waits are not too bad for the chairlifts.
It is also worth it to make use of the T-Bar lift if there is a line for the chairlift.
Does Herman Mountain Have a Ski Shop?
Herman Mountain Mountain has a rental shop and they can help with minor tunes. You can even call in advance to rent your equipment for when you arrive at the mountain.
Highlights of the Herman Mountain Ski Area
Herman Mountain Ski Area is a nice, smaller sized resort just outside of Bangor.
Some of the highlights of the resort include –
20 Trails
Family friendly
Tubing Park
Affordable rates
One other thing that is nice at Herman Mountain is if your child is 4 and under, they are free. Additionally 70 and older is free as well!
Is Herman Mountain Good for Beginners?
Herman Mountain is a great mountain for beginners to learn. It is super friendly for residents near by and in Bangor to head up to the mountain and get some practice in. Herman Mountain is a nice sized mountain to start at before progressing to much larger mountains in Maine or on the East Coast.
Does Herman Mountain Ski Area Blow Their Own Snow?
The ski area has snow making coverage on 100% of their trails. It is not a super large mountain so it is good they can cover everything. While they do want the natural snowfall, they don't necessarily need to rely on it.
How Many Trails Does Herman Mountain Resort Have?
There are 20 trails at Herman Mountain. There are a mix of runs for all skill levels from novice to expert. For a local resort in the backyard of Bangor, you really can't beat it! Our favorite trail is Lakeview but we'd love to hear yours.
Does Herman Mountain Ski Area Have Snow Tubing?
Herman Mountain has tubing that is 600 feet long. The sessions last for 3 hours of fun. It is a great way to get a break from skiing, snowboarding or just to take out the family. The tubing at Herman Mountain is also good for Wintertime birthday parties or events.
Is There Summer Mountain Biking at Herman Mountain Ski Area?
Herman Mountain doesn't have any downhill mountain biking in the summer. The ski area slows down considerably and extra maintenance is performed during the off season.
Conclusion
Herman Mountain Ski Area is just outside Bangor and is a perfect place for daytime and nighttime skiing or snowboarding in Maine. There are ample places to stay nearby if you are traveling from out of town too.
Herman Mountain shouldn't just be reserved for locals and it isn't. If you want to ski a new mountain on your list this year than give Herman Mountain a try. There may be some fresh powder waiting on their trails for you.
Explore More Maine Ski Resorts