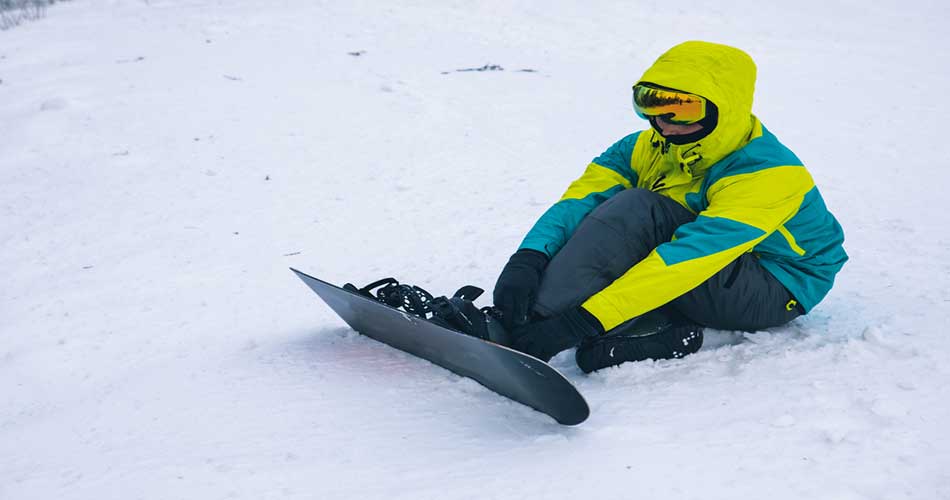 BigRock Mountain Ski Area is tucked up in the northeast corner of Maine. You can't get much further North in the Eastern U.S. That is why BigRock is known to have the furthest northeast chairlift in Maine. Just a stones throw from Canada, BigRock Mountain has some fantastic runs to discover.
Read on to learn why you should head up north and what BigRock Mountain has to offer in Maine.
Where is BigRock Mountain?
BigRock Mountain Ski Area is located in Mar's Hill, Maine. The resort is two hours and 20 minutes from Bangor. It is also 40 minutes from Caribou. Augusta is 3 hours and 20 minutes to the south of the mountain.
One unique thing about the location of BigRock is that it is right next to the Canadian border which can attract skiers and snowboarders to come across on the weeks and ride the trails.
What is BigRock Mountain in Maine?
BigRock Mountain is a 501c(3) non profit that focuses on getting the community on the trails. They look to bring people together and teach them skiing or snowboarding at one of the largest resorts in Northeast Maine.
You'll probably even run into a few Canadians as it is so close to the border too!
Does BigRock Mountain Have Lodging?
BigRock Mountain Ski Area doesn't have lodging on site but there is a few options nearby.
There is a Best Western up in Presque Isle or two lodges down south in Houlton. They aren't the best places to stay and the Best Western is the best of the three.
If you want to go to BigRock but want something a little nicer then our recommendation is to check Vacation Rental by Owner ("Vrbo"). Often you can find something a bit more modern or a cabin.
There just isn't a ton of tourists that go that far to northeast Maine so there is limited hotel options.
Does BigRock Mountain Have Night Skiing?
BigRock Mountain Ski Area has night skiing on some of their trails till 7 p.m. on Thursdays and Fridays. The weekend they close at 4 p.m.
If you head up on the weekend and get off the slopes by 4, you'll have plenty of time to get a bite to eat near by or hit the road to dive home.
When Is the Best Time to Go to The Ski Area?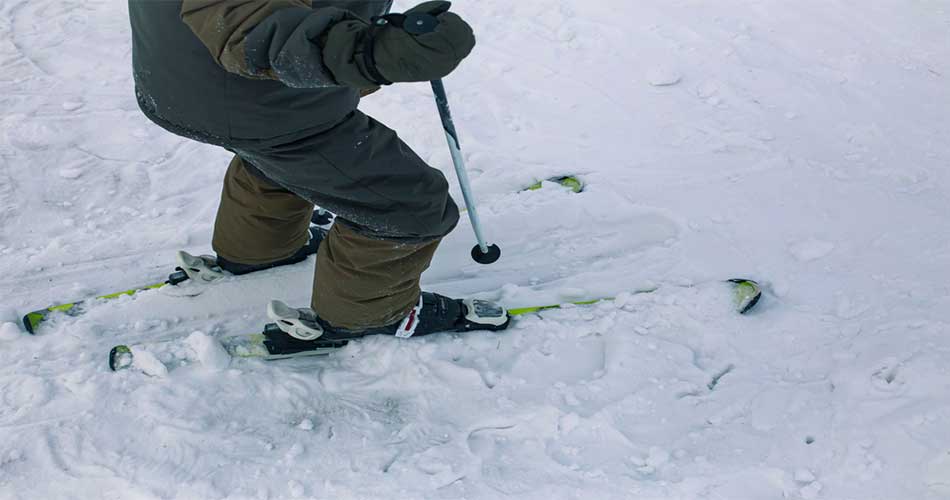 The best time to go to BigRock is on Thursdays. The runs can be wide open at times as most people are working or in school. We encourage you to take a day off if you can and go ski or snowboard the mountain on a Thursday.
Does The Mountain Have a Ski Shop?
BigRock Mountain has a rental shop and tuning shop. They can get you on the mountain if you are missing some gear but they aren't there to sell you a full new kit. If you are looking to get new skis or a snowboard before the season than our go to is usually The House. Its easier if you just show up to the mountain prepared. They can tune in any gear though and get it ready to shred the mountain.
Highlights of the Ski Area
BigRock Mountain Ski Area might be tucked up in northeast ME, but trust us it is worth the drive to hit some of their pristine runs. Some of the highlights of the ski area include –
29 Trails, 2 chair lifts and a surface carpet
1000 feet of vertical
Community friendly
Night skiing available
Snow tubing slopes
Terrain Parks : What to Know
BigRock Mountain is an all mountain ski area. They don't get into making a terrain park or building features in the winter. It is a good ski area for carving up trails but there is no terrain park.
Is BigRock Mountain Good for Beginners?
The mountain is geared towards welcoming new skiers and snowboarders. It is the mission of their non profit. Beginners can take part in one of their learn to ski programs which has a unique goal for each level.
The best beginner trail to start out on is Stardust and quickly you'll be able to progress with more confidence to intermediate trails.
Does Ski Area Blow Their Own Snow?
BigRock Mountain Ski Area blows their own snow on most of their trails. The priority is to open the beginner trails awhile working on some of the intermediate trails.
Finally they get the expert level trails opened too and the full mountain opens up.
How Many Trails Does BigRock Mountain Resort Have?
There are 29 trails at BigRock serviced by 2 chair lifts and a surface carpet. There is a mix of runs for all skill levels but better yet, long runs that take a good ride to get down. The trails will keep you busy all day at Big Rock Mountain making it one of the reasons it is worth a visit.
Does BigRock Mountain Ski Area Have Snow Tubing?
BigRock has an 800 foot long tubing park. They also have a handle tow lift installed so you don't have to drag a tube to the top of the mountain. There are some nice rolling bumps in the tubing park sprinkled in for a little extra fun.
Tubing at BigRock Mountain is open on Saturdays and Sundays with two hour passes available.
Is There Summer Mountain Biking at BigRock Mountain?
BigRock doesn't have any downhill mountain biking in the summer. The ski area slows down considerably and extra maintenance is performed during the off season.
Final Thoughts
BigRock Mountain Ski Area is not only great for people in Maine but also Canadians to come and visit. There are plenty of trails to ride and often the crowds aren't too bad. There is plenty of mountain space to spread the people out.
While lodging near by can be a bit tricky, it is best to go with a private option. Don't let it deter you from visiting BigRock . We'd love to hear your favorite trail in the comments below.
Explore More Maine Ski Resorts