Saddleback Mountain Resort is one of the tallest mountains in Maine. It also has some of the most trails in Maine! If you are looking to ski a big mountain on the east coast of the U.S. than Saddleback should be one of your top choices.
Be sure to read on and discover everything Saddleback has to offer before heading up to the resort for skiing and snowboarding.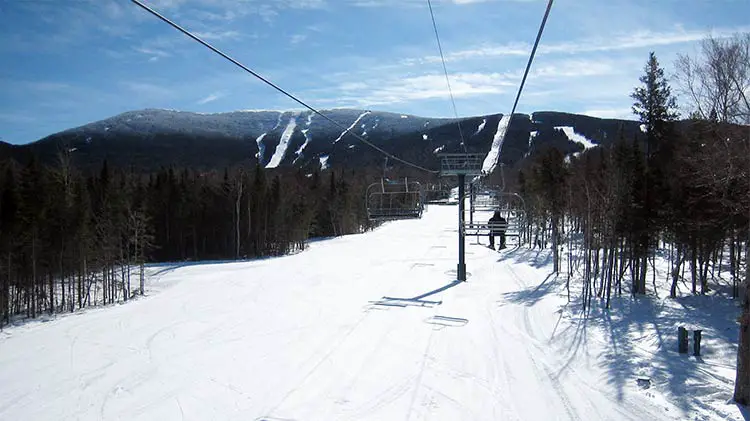 Where is Saddleback Mountain?
Saddleback Mountain Resort is located in Rangeley, Maine. The resort is two hours and a half hours from Bangor. It is also 2 hours and 40 minutes from Portland. Augusta is less than 2 hours from Saddleback Mountain. Some driving distances to other large cities include –
Boston – 4 and a half hours
New York – Almost 8 hours
Montreal – About 4 hours
If you are just going to take one ski and snowboarding trip this winter and are considering Maine then Saddleback is a promising resort to set your sights on.
Is Saddleback Mountain closed?
No! It is a misconception if you hear Saddleback is closed. Saddleback Mountain closed back in 2015 but they reopened in December of 2020. The mountain managed to find new funding and is once again one of the largest resorts open in Maine.
Does Saddleback Mountain Have Lodging?
Saddleback Mountain Resort doesn't have their own lodging on site but there is so many options near by. You will have no problem finding a place to stay near Saddleback mountain when going on your skiing or snowboarding trip.
There are opportunities to find lodging for all party sides and in all price ranges near the mountain. Saddleback has teamed up with Morton & Furbush Vacation rentals for ski in/out condo rentals.
Another option is staying at the historic Rangeley Inn. The Inn is a quick drive to the mountain and in the center of Rangeley. You can get breakfast through the Inn and even book rooms overlooking their pond. The rooms are very nice and freshly renovated.
Three other options to check out are Lyons Lakeside Cabins, the Loon Lodge and Vacation Rentals by Owner.
Does Ski Saddleback Mountain Have Night Skiing?
Saddleback Mountain Resort doesn't have night skiing and rentals need to be in by 4:30 p.m. The shop opens at 8:30 a.m. One tip is to pick up rentals the day before from 2-4 p.m. With that being said, you can get onto the mountain early in the morning and get a lot of riding in. By evening you can chill out back at your lodging or grab a nice dinner.
When Is the Best Time to Go to Saddleback Mountain Resort?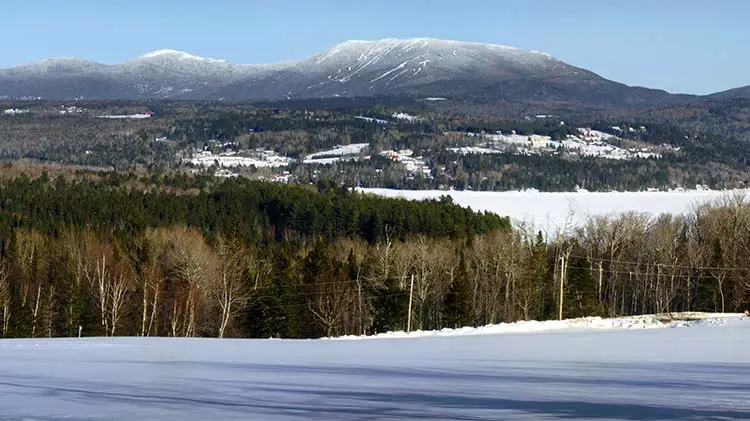 The best time to go to Saddleback Mountain Resort is right when it opens. There is nothing like riding their longest trail the Hudson Highway right when the mountain opens. You don't need to worry about crowds on the trails with over 440 skiable acres.
Does Saddleback Mountain Resort Have a Ski Shop?
Saddleback Mountain has a rental shop, tuning shop and ski shop. If you make the trip out to Saddleback, you ought to grab a souvenir. They offer any type of tuning you may need from hot waxes to edge tunes and full tunes. The rental and tuning shop has everything covered.
Highlights of the Saddleback Mountain Resort
Saddleback Mountain Resort is one of the largest resorts in Maine. Some of the highlights of the ski area include –
67 Trails and 3 Lifts
2,000 feet of vertical
Over 440 acres of skiable terrain
The highest base elevation of any ski area in New England.
100+ acres of glades
Is There a Terrain Park at Saddleback Mountain Resort?
Saddleback Mountain has two terrain parks for riders. For newer terrain park riders, the Gee Whiz Terrain Park is the spot to learn new skills on smaller jumps, rails and boxes.
Things really get bigger at the Freerider Terrain Park. There are over 15 boxes, jobs and rails. Saddleback also has some massive jumps at the Freerider park ranging from 15-25 footers!
Is Saddleback Mountain Good for Beginners?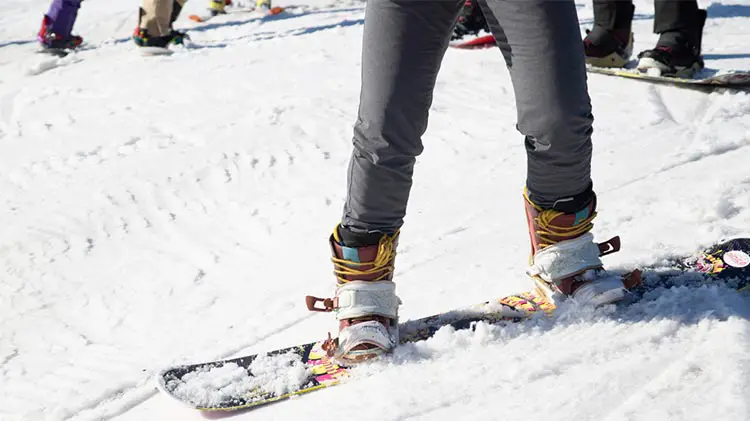 Saddleback Mountain is perfect for beginners. With 68 trails, there 23 easier/beginner trails to ride! The ski school offers lessons and even guided uphill tours. There are opportunities for individual lessons and family lessons as well.
Does Saddleback Mountain Resort Blow Their Own Snow?
Saddleback Mountain Resort blows snow on a lot of trails but does rely on natural snow too. If you want to go at a time when 100% of trails are open than make your trip up to Saddleback Mountain in mid January.
How Many Trails Does Saddleback Mountain Resort Have?
There are 67 trails at Saddleback Mountain serviced by 3 chair lifts. It is broken down into the following –
23 beginner trails
20 intermediate trails
17 expert trails
7 double black trails
It is a great resort for families because some people can go off and ski or snowboard beginner trails while higher skill levels can go off and do their own thing.
Is There Summer Mountain Biking at Saddleback Mountain Resort?
Saddleback Mountain's Freeman Ridge Bike Park has almost 5 miles of downhill single track in the spring, summer and fall. They have a climbing trail as it isn't lift assisted. Saddleback also has bike tours which are more cross country style riding. They rent bikes but you can also bring your own.
Final Thoughts
Saddleback Mountain Resort has some of the most skiable acres in Maine. It is a premeire destination for snowboarding and skiing. The lodging is easy, the people are friendly and the mountain is amazing. It is one of our favorite mountains in Maine and when you pay it a visit, it will likely be one of yours too!
We'd like to hear everything about your trip. Are you headed to Saddleback Mountain this year? Did you enjoy the trails? What is your favorite run? Let us know in the comments below!