Updated August 12, 2023 by Jessie Gonzalez. This post contains affiliate links at no added cost.
So you have narrowed down your snowboard choice to a Burton? Or maybe you have just heard of the brand…
We will help explain the differences between some of the Burton snowboards on the market and you should be able to see which Burton snowboard is best for you.
First, you need to ask yourself a few questions.
What is Your Riding Style?
Simply, what type of riding do you like to do? If you are new, you might not know yet but most snowboarders have a good idea. They pick between terrain parks, all-mountain and powder. A lot of riders even mix it up between the three.
Knowing what you plan to ride can help you pick a board that is tailored to the style. For example you might want a rocker board for the parks so you don't catch edges.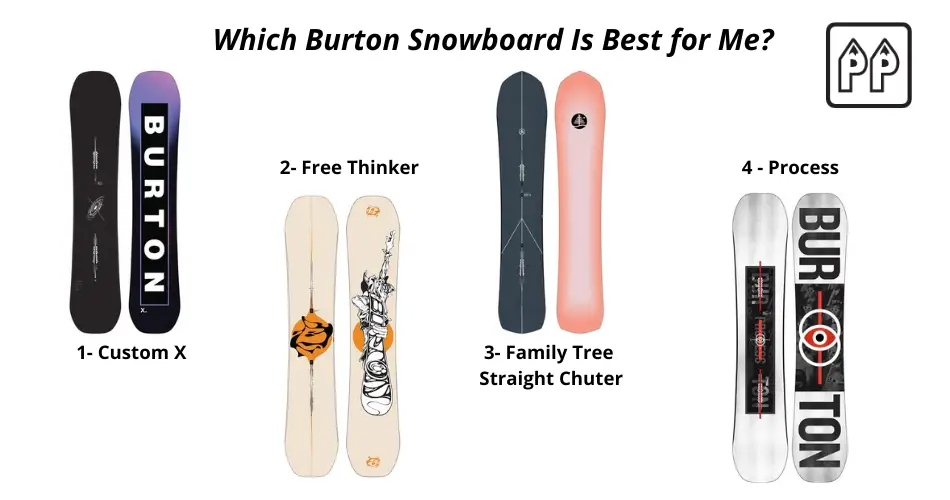 How Often Do you Snowboard?
You might want a nice Burton board but do you snowboard enough? Have you been a few times and done the rental gear routine? It is all stuff you need to ask yourself before spending a couple hundred on a new snowboard.
If you hold a season pass and ride almost everyday then it might make sense to have a few snowboards. Everyone's situation differs so keep yours in mind.
Are you New to Snowboarding Or Advanced?
Not all boards are going to beginners and not all advanced riders want a beginner board. Generally, beginners should start with a board where they can carve an edge but not catch one. A rocker board is going to be better for beginners since they are less likely to catch an edge when compared to a camber board.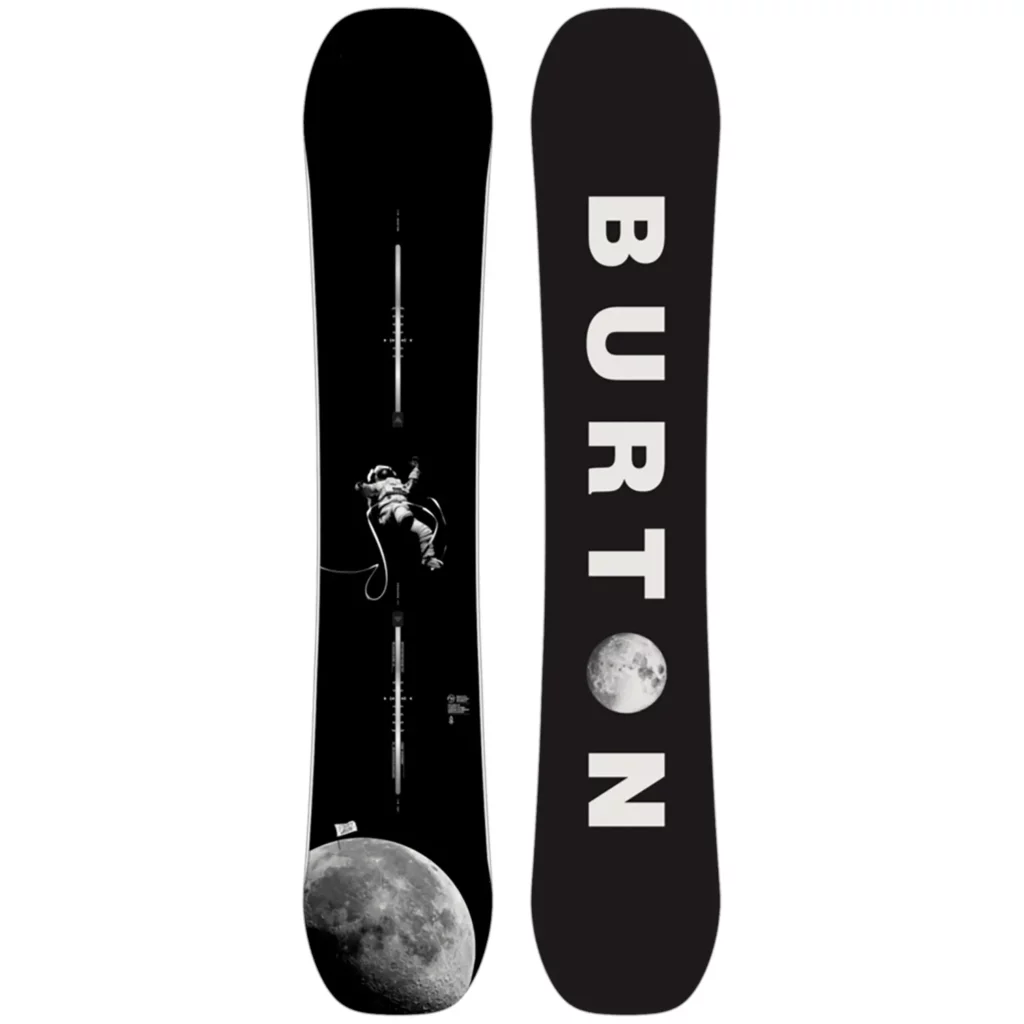 Why Do You Want a Burton Snowboard?
With so many boards out there, what stands out about Burton? Is it the name or the models? Be sure to look around because there is a lot more choices to snowboarding than just grabbing a Burton. With that said, they are one of these best and here is the best choices of some of their boards.
Best Burton Snowboards for Riding Types
All Mountain
Burton Custom X Snowboard
It might be known as the most popular Burton snowboard. The Custom X is the creme de la creme of the all mountain Burton boards. It is so popular that Burton makes both a rocker (flying V) and a camber (Custom X). The camber all mountain Custom X has a bit of pop in between the sharp edges.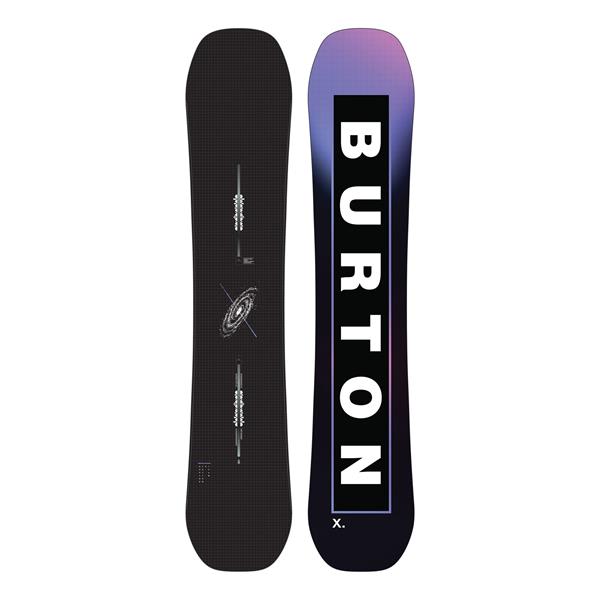 So Who is This Snowboard Good For?
The Burton Custom X is best for intermediate to advanced riders. It is a board that will last for many seasons so pick one you are happy with. You can swap up the bindings using Burton's channel mount system. If you want something fast and technical then the Custom X could be a great choice. Two other features which separate it from the crowd of boards on the market are the WFO base and carbon layer.
The WFO base makes wax sink into the deek pores of the board while the carbon layer reduces weight and increases strength. If you are an all mountain rider and are definitely going Burton this year, then the Custom X should be on your list to check out. While you can get one online, you can also often check with you local mountain for a demo.
2) Terrain Park
Burton Free Thinker Snowboard
You are going to need a springier board that can handle the jibs, jumps and rails. Want to ride the park all day? If so, the Burton Free Thinker is one of the best park boards on the market. The Free Thinker is super strong with a 700G core.
Just like the Custom X, the Free Thinker comes with a layer of carbon fiber, the WFO base and the Channel Board Mount system. The Free Thinker is a board if you are going to spend day after day in the park. This twin-tip board won't let you down, it will only keep you up. If you are a park rider and get the Free Thinker, it will quickly eliminate the thoughts, "Which Burton Snowboard Is Best for Me?".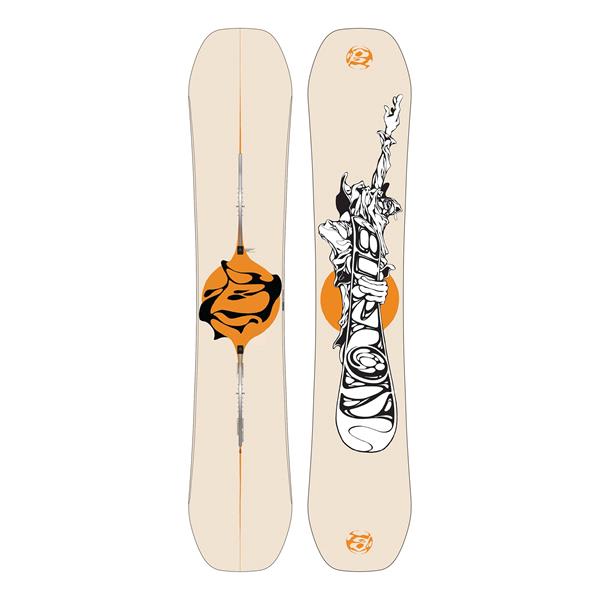 3) Powder
Burton Family Tree Straight Chuter Snowboard
Powder. It is its own beast. If you are lucky enough to have the fresh stuff then you'll want a board to make the most of it. The Family Tree 3D Double Dog is a directional shredder. It floats effortlessly on top of the pure white powder. For bombing runs on big lines, the Family Tree Straight Chuter will send you flying past the skiers on the mountain. It has all the highlights that Burton is throwing into their other high-end boards including the layer of carbon fiber, the WFO base and the Channel Board Mount system.
Have a different experience in the powder this year with the Burton Family Tree Straight Chuter Snowboard.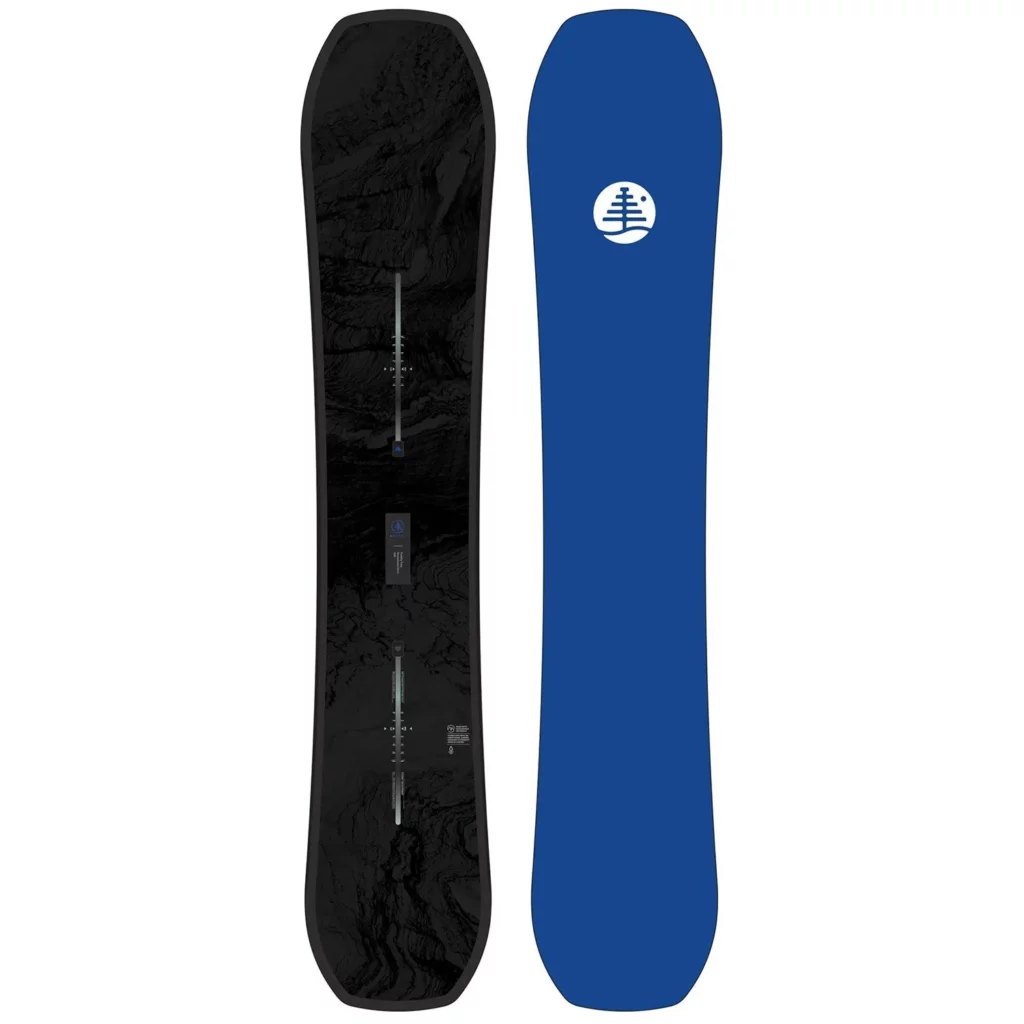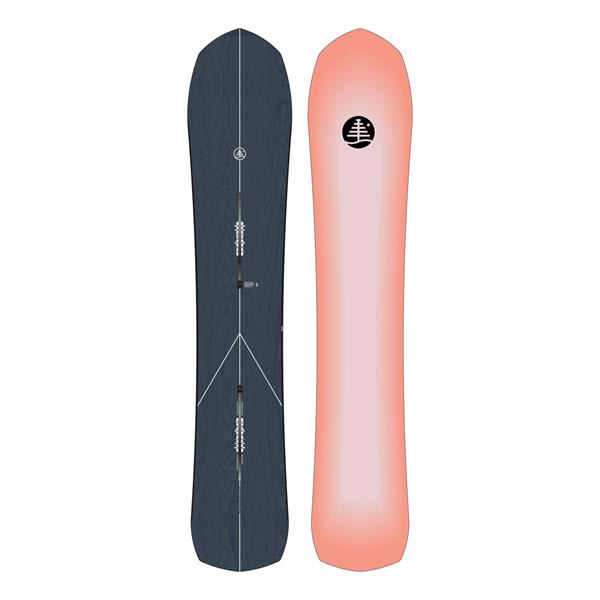 4) The – "I Don't Ride Often"
Burton Process Snowboard
Still want a Burton snowboard but don't want to spring for the high-end tools? Maybe you don't ride as much as some of the others out there on the mountain. That's all good. The Burton Process snowboard is great for having a solid board but more at an entry-level. It can pretty much ride anything on the mountain.
You Might Also Like:
The Process will get you your own gear but not break the bank. It leaves over a little change for your meals at the slopes, bindings and lift ticket. You aren't losing too much in the Process vs the high-end boards. While there isn't a WFO base or carbon layer, it still does come with the Channel Board Mount system.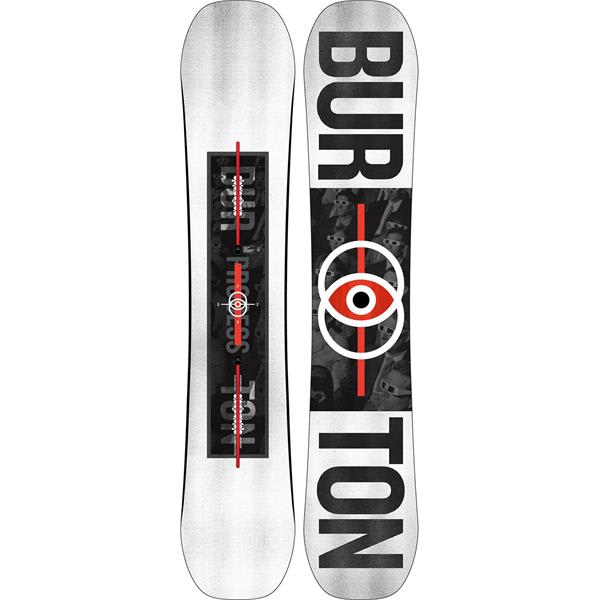 Rock the Burton Process this winter and you might just stick with Burton for life.
Final Thoughts on Which Burton Snowboard is Best
You have to know where you plan to ride to pick the best Burton snowboard for you. Sure there are some that are a little more multi-purpose than others but the more you ride, the more you'll want a specific tool for the job. For some of you, that may be the terrain park. For others it might be the steep slopes or powder.
The best riders or even people that hit the mountains a lot have more than one board or set up. Maybe that is the best option for you too!