Updated August 15, 2023 by Jessie Gonzalez. This post contains affiliate links at no added cost.
If you are into snowboarding or getting into it, you'll know the name Burton. Started by Jake Burton Carpenter, they are one of the most popular snowboard brands on the market but are Burton snowboards good? We'll look at Burton snowboards and see if they are good or not.
Follow along for the full in-depth look.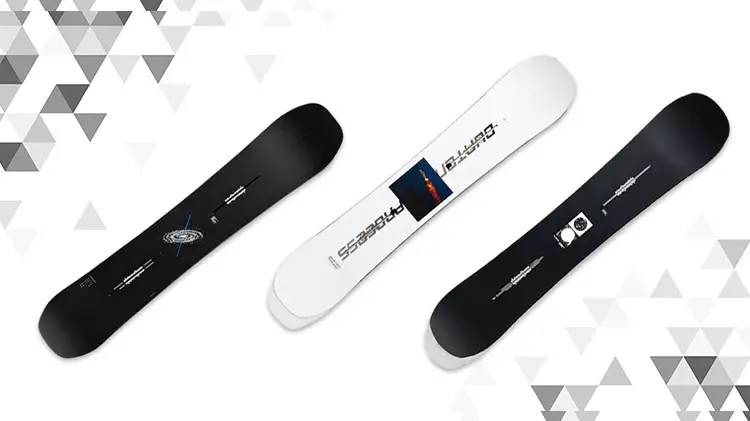 Burton Snowboard Selection: It's Huge
The thing about Burton is they have a huge marketing budget. They are synonymous with snowboarding. You can't go to any ski resort in the U.S. and not find a Burton on the trails. That says something in itself.
Burton has a large and stacked lineup that checks off every facet of snowboarding and they are always pushing their designs forward.
Another cool feature is the whole family can ride Burton. Burton makes boards for children, women and adults. You won't find every brand doing this. On top of that, they make boards for all terrains including all-mountain, park, powder and splitboards.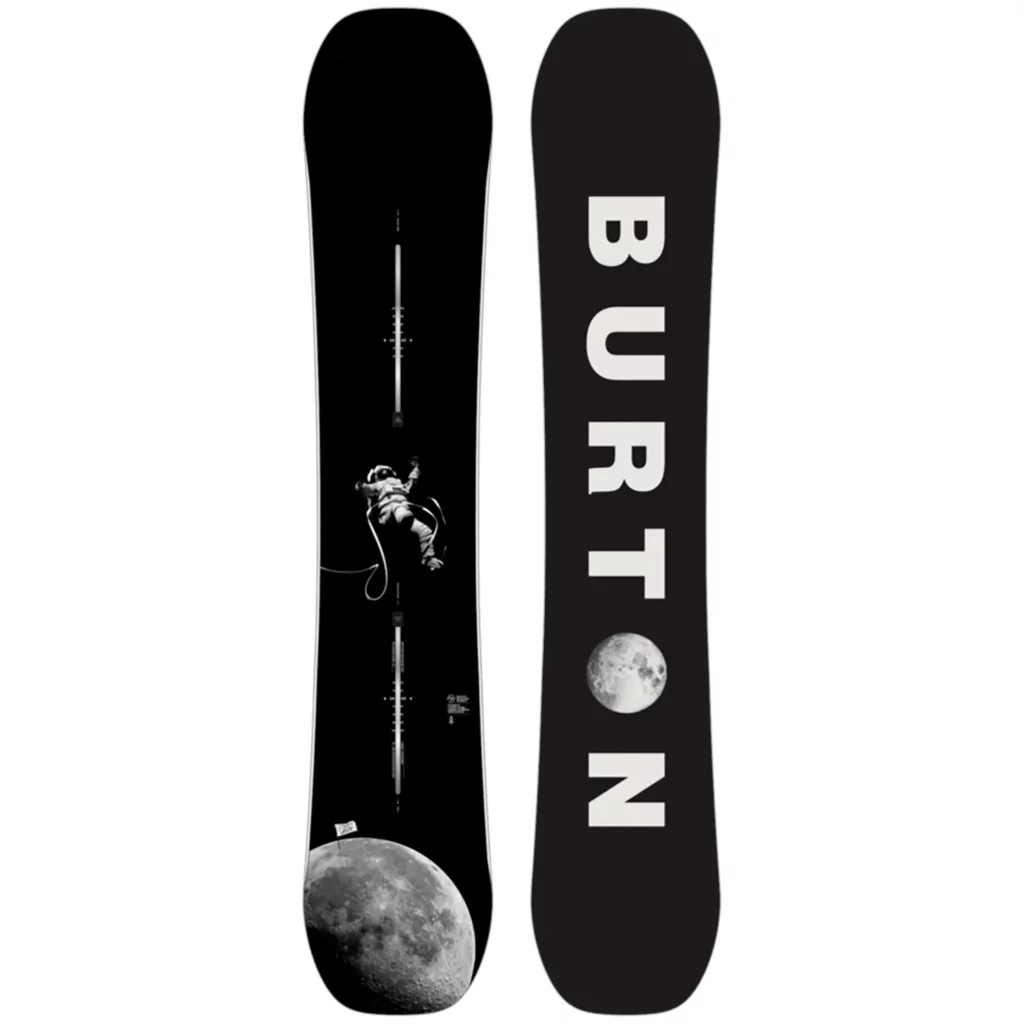 The cherry on top is some of their throwback boards if you like the old school vibes
We can frankly say if you are looking for a board, you can find it in the Burton selection. This scores them a 9.1 out of 10 for their selection and contributes to their #3 spot in the top 21 snowboard brands.
How Is Burton's Quality?
Burton wouldn't have gotten this far without decent-quality snowboards. While undoubtedly their beginner boards don't use the same materials and construction as their super high-end boards, all around the complaints are minimal.
With most of their work backed by a 3-year warranty, you can hit the trails with confidence if something goes wrong.
From the Burtons we have tested, the chatter has been low between the bindings and deck, the board is solid under your feet and the pop is certainly there when getting onto a park or freestyle model.
While we like to believe that most, if any quality issues that come up on Burton are merely one-offs, this scores them an 8.7 out of 10 for quality.
Are Burton Snowboards Expensive? The Price
Can Burton snowboards be expensive? They sure can. Do they have to be? Nope. Essentially Burton makes boards for beginners through expert riders. While beginners can start off with Burton at the sub $500 price point, expert riders can go as high as $1,000 to $2,000 on a Burton snowboard.
At the end of the day, the price of Burton snowboards is driven by what you are looking for. Inherently, splitboards will cost more due to their construction. WIth that being said, they make one of the most affordable splitboard entry-level packages on the market.
Sign Up for Exclusive Ski & Snowboard Gear Deals
Straight to your inbox, savings on skis, boards, boots and more.
You may get 1-2 mails a month MAX but man are they worth it!
Another expensive area of Burton snowboards is anywhere they are using cutting-edge technology. As they push the boundaries with new models and more modern boards, they tend to be more expensive.
That's not to say you can't find a great beginner snowboard from Burton at a decent price point. There are plenty out there but the more advanced you want to get, you'll have to pony up for it.
With a price point for everyone, Burton grabs a score of 9.1 out of 10 on price.
Burton Graphics: The Mass Market Appeal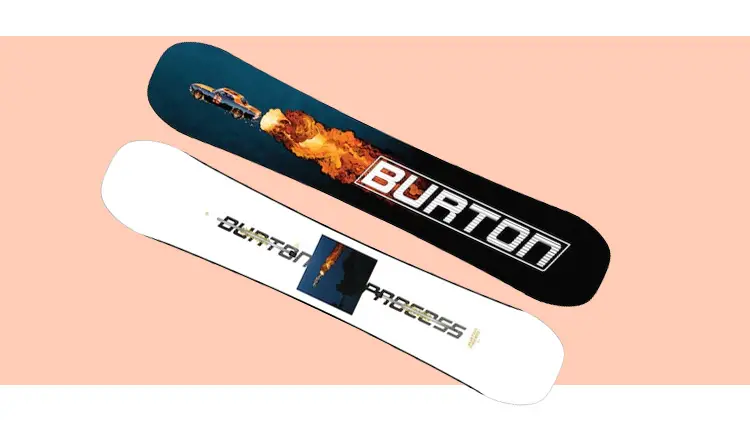 If you step back and look at Burton snowboard graphics, you won't see anything too crazy going on. They really go for a mass-market appeal with nothing over the top or too crazy. In fact, you'll often see a lot of solid colors to the Burton decks or bases.
It's not a bad thing but we would love to see some more custom art from a company this big. Personal expression is part of the reason so many people get into snowboarding and it feels like a lot of the Burton graphics fall flat and boring.
We get what they are going for but at the same time, there is room for improvement in the graphics department. This scores Burton a 7.6 out of 10 on graphics.
What's a Good Burton Snowboard?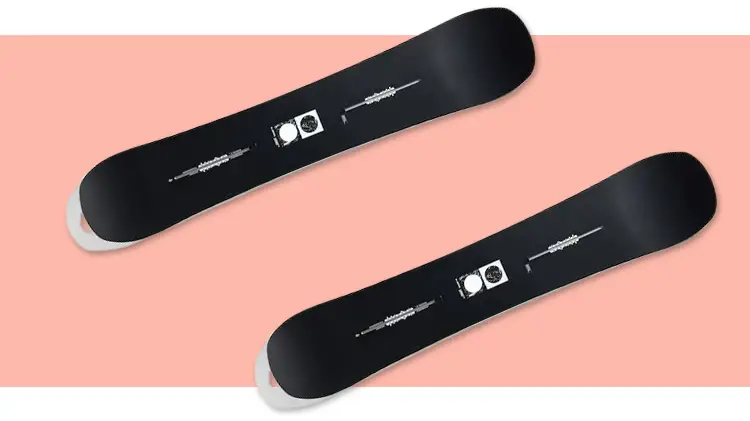 Now that we took a deep dive on Burton, we'll make it easy for you. Here's our top picks at each skill level-
Beginner – Burton Instigator
Intermediate – Burton Process
Advanced – Burton Custom X
While you might want to go all out on the Custom X as a beginner, wait a year. Start with something that is more beginner-friendly like the Instigator to hold an edge and ride. Then move to a more advanced profile once you have gotten your muscles used to snowboarding.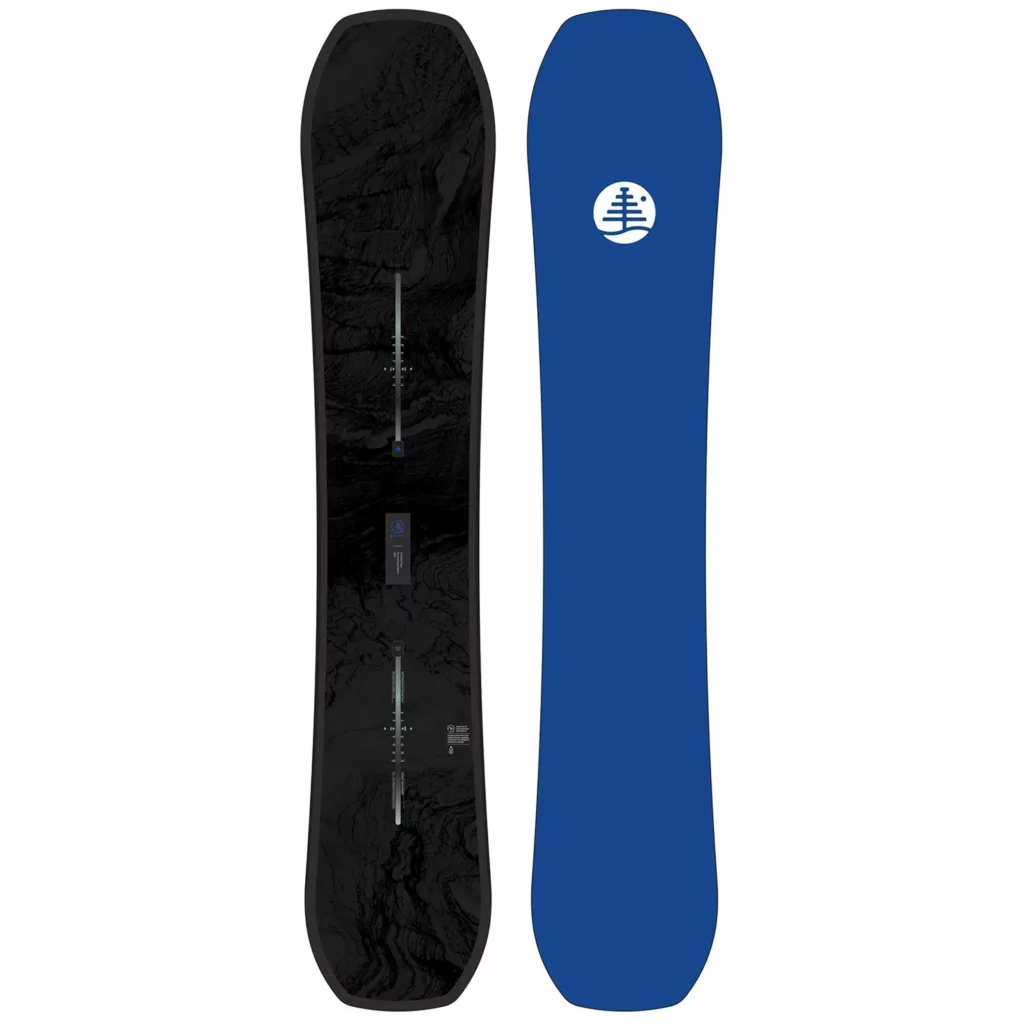 Too often people want to try their friend's board and can't get the hang of snowboarding. That's because they never start on a beginner's board in the first place. Do yourself a favor if you are new and use a beginner's board. That's what Burton makes them for after all, to learn and grow on the slopes.
The Verdict: Are Burton Snowboards Good?
Give us a Burton and you won't see us complaining on the trails. Aside from the graphics, the quality, selection and price hit the mark. If you want a company that is moving snowboarding forward and testing the boundaries of its designs, Burton is a solid choice.
The final score comes up to an 8.6 out of 10.
Some people are Burton for life. Others are just getting started. What are you?