Updated August 15, 2023 by Jessie Gonzalez. This post contains affiliate links at no cost.
It's true, Never Summer snowboards are sometimes overlooked by snowboarders due to the huge marketing campaigns of companies like Burton and Ride. This leaves snowboarders begging the question, are Never Summer snowboards good? They certainly are.
We will look at the selection, quality, price and graphics of Never Summer snowboards and then let you know how good are Never Summer snowboards.
The Selection of Never Summer Snowboards:
There are a few reasons to pick up a Never Summer snowboard and the selection is one of them. Founded by Tracy Canaday, Never Summer is fully committed to Rocker-Camber profile. Per Tracy, it is the most fun profile to ride as he mentioned on the Snowboard Project podcast.
Just in their all mountain board lineup alone, you'll find well over 15 boards to choose from. Never Summer masters the directional boards, as well as the directional twin boards. Their boards are the number one selling brand at specialty snowboard shops across the U.S.
Another type of Never Summer board you might want to put into your collection is a splitboard. They have some of the most well-crafted splitboards in the snowboard game and some people are only going for massive companies with their boards made abroad. Never Summer has their huge snowboard line up and it is made in America.
So Where are Never Summer Snowboards Made?
All of Never Summer's snowboards are made in Denver, Colorado. The guys and gals at Never Summer board shop have years of experience in developing the selection and lineup of Never Summer snowboards.
Not only has this allowed them to make a great all mountain snowboard and splitboard selection but also it has allowed them to make a really good selection of power, freestyle, youth and women's snowboards as well.
Considering the whole selection that Never Summer puts out, we scored them a solid 8.3 out of 10.
Never Summer Snowboards Quality
What's good at Never Summer aside from the selection? It is the quality. In mentioning the quality, we have to mention the responsive customer service. The passionate team at Never Summer in Denver knows the boards they are making. They are mountain junkies too.
You can put some confidence that a Never Summer board will come out of the factory and hold up well. The wood cores are sturdy, the laminates hold up well and Never Summer uses high-quality sintered bases for most of their boards. Standing behind their boards, Never Summer has one of the best warranties in the industry at 3 years.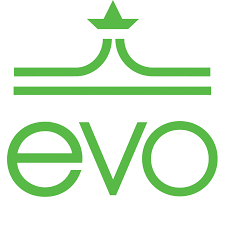 If you get the opportunity to demo a Never Summer snowboard, do it. You'll immediately see the quality of the board. Two things you'll often notice are the low rattle and the dampening of their boards. This all starts in the base and the materials used in Never Summer boards. Some of their boards are using web carbon while others use fiberglass to add some dampening on the slopes.
While Never Summer boards hold up well to anything you throw at them, their quality scores a 8.2 out of 10.
How The Price Compares to The Quality at Never Summer

We know, you hear, " American Made" these days and think expensive. That's not the case with Never Summer. They are right there in the same price range as all the other snowboard manufacturers. Yes, even the ones who are making their boards abroad and using cheaper labor and sometimes cheaper materials.
We can only guess that some of the bigger brands who are manufacturing aboard put more costs into marketing since their boards cost less to make.
Men's boards start around $550 and go up to just over 1k if you are getting a high-end splitboards. Most Never Summer snowboards are in the [$550 to $730] range and it is important to remember they stand behind their boards.
Sign Up for Exclusive Ski & Snowboard Gear Deals
Straight to your inbox, savings on skis, boards, boots and more.
You may get 1-2 mails a month MAX but man are they worth it!
The value of a Never Summer snowboard is high. You are getting a board that is no more expensive than any of the other brands out there except the quality is excellent and so is the customer service team if you have any issues with a Never Summer board. You can even get your board tuned or repaired back at Never Summer if you want to get it in top shape again.
There isn't large concern about the quality at Never Summer. Coupled with decent prices, they scored a 8.5 of 10 for the price compared to quality.
Read More:
Never Summer Snowboard Graphics
Flashy or not, you choose. Never Summer has a pretty sweet set of graphics on their boards in their lineup. Three boards that really will catch your eye are:
The Peacemaker by Never Summer
The East Snowboard
The Shaper Snowboard
The Peacemaker shows Never Summer's ability to go all out on their graphics and make something crazy with a western theme. We would be surprised if this doesn't become a collectible.
Jumping to take a look at the East snowboard, the graphics are a bit darker in nature, showing another side that Never Summer can take.
Finally, the Shaper is mellowed out with single tones that just don't get too crazy. It's a great look.
Overall, the graphics on Never Summer boards always pop. That gets them an 8.6 out of 10 on graphics.
The Best Never Summer Snowboards
While you can't go wrong with a Never Summer snowboard. We'd be looking to them to grab an all mountain or splitboard. Our top picks are:
The Shaper: A versatile all mountain board that can dig into the turns but come out of them and rips like a beast.
The Swift: A true powder slayer that makes the competition look silly in comparison.
Peacemaker: Sick graphics on a sick twin board make this a must-have Never Summer snowboard.
For splitboards, it's almost crazy to get into the game for sub $700 but you can with the Never Summer Icon splitboard. You can pay that off by just skipping lifts for a year and exploring unridden, natural terrain. If you haven't tried splitboarding, grab one and you one be disappointed.
So, Are Never Summer Snowboards Good?
Without a doubt and with confidence, we can say Never Summer snowboards are good. They are personally winning as a U.S. company in all categories; selection, quality, price and graphics. They surely have something to be proud of as they are pumping out some amazing handcrafted boards. Overall their total score comes to a 8.4 out of 10.
Try out a Never Summer snowboard and you'll see everything we are preaching out!