Never Summer snowboards are one of the top snowboard brands on the market made out in Denver but one thing they don't make is snowboarding bindings. Getting a snowboard is just half of it.
Pairing a good set of snowboarding bindings with a Never Summer snowboard is crucial. We will share some of our favorite snowboarding binding pairings with Never Summer snowboards.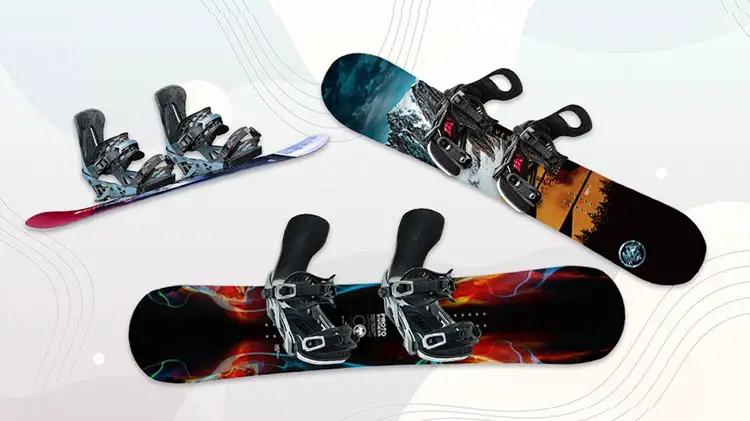 Does Never Summer Make Snowboarding Bindings?
Never Summer makes bindings but you don't want to go with their bindings. No stress! It's super common to get a Never Summer snowboard and throw on another brand's bindings. In fact, most people do.
With that in mind, you'll still need to know the stiffness profiles of bindings to pair with Never Summer snowboards. That's why we break it down by riding style, starting with Never Summer all-mountain snowboards.
Pairing Snowboard Bindings with Never Summer All-Mountain Snowboards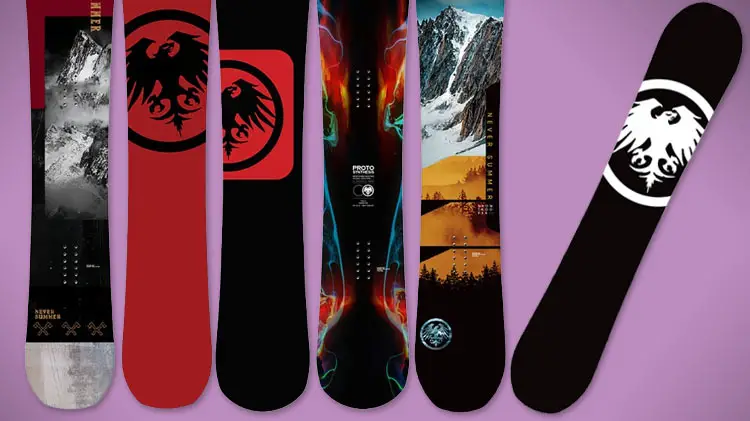 It wasn't long ago we were at the Never Summer factory and saw how Never Summer snowboards were made. When we looked at the all-mountain boards, we asked what the best bindings to pair with the Never Summer mountain snowboards were.
The answer from the staff was to go on the stiffer side of bindings with a high back if we wanted to shred big lines. Two popular brands to pair Never Summer All-Mountain boards are Jones and Bataleon.
Jones, known for their all-mountain lineups has bindings that fall into this stiffer category and are perfect with Never Summer boards. Pair some Jones snowboard bindings with a Never Summer all-mountain board and you'll have a sweet mountain charger.
Snowboard Bindings for Never Summer Powder Snowboards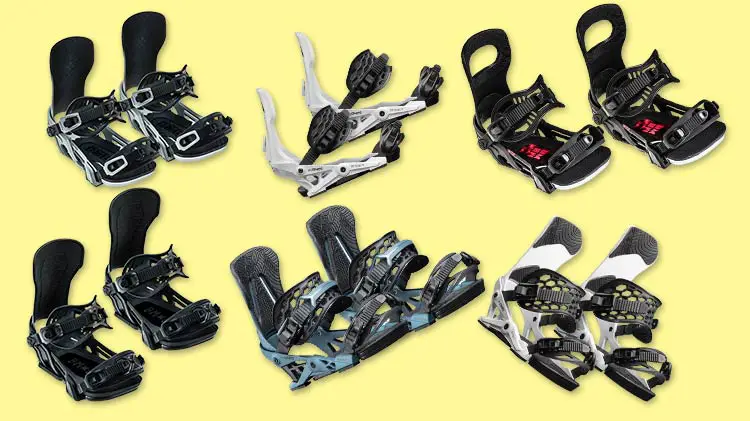 So you plan to ride a Never Summer powder board? Their powder surfers are unmatched if you get a good pair of bindings to mount. Ride snowboards have just the bindings that are needed for a Never Summer powder snowboard.
Mixing playfulness with responsiveness, look for around a 6 out of 10 stiffness, with 10 being stiff. A good example is the ride A-6 bindings which will make pow surfing a dream on a Never Summer snowboard.
Bindings for Never Summer Freeride Boards
Jones or Ride? That's a good question but two brands to start with when getting bindings for a Never Summer freeride snowboard. Both brands are known for their big mountain charging and backcountry adventures.
Semi-stiff to stiff bindings are usually the optimal pairing for a freeride snowboard. While Ride and Jones are good places to start looking for these stiffness profiles, you also can't go wrong with Salomon who are putting out some solid bindings for freeride snowboards.
Freestyle Bindings that Work with Never Summer Freestyle Boards
Freestyle boards from Never Summer call for a soft-flex binding. If you aren't familiar with them or even if you are, check out Bent Metal Bindings Works. A Mervin-made company and made in the U.S. Bent Metal bindings make a few options in the soft to the mid-flex range that are great to pair with Never Summer freestyle snowboards.
One binding from Bent Metal that pairs well with Never Summer freestyle boards is the Bent Metal Joint snowboard binding. It comes right in the middle of soft to stiff as a mid-flex. You'll be able to tame the mountain or lay down a big trick with these mounted to your board.
Two other options are Union and Burton who make some low back, soft flex bindings if you mainly ride the park. Going with a low back and soft flex binding will let you get more rotation if you are into throwing down on the kickers.
Splitboard Bindings for Never Summer Snowboards
There is one name we think of when we think of splitboard bindings. You can't have a conversation about splitboard snowboarding without mentioning Spark bindings. At the forefront of snowboard bindings right now for splitboarders, you might want to consider pairing a set with a Never Summer splitboard.
With smooth touring modes, Spark splitboard bindings will get you uphill and back down issue free wherever you decide to explore. The cherry on top with Spark bindings is that most come with a 5-year warranty. That is one of the longest warranties on snowboard bindings but the saying is true, you get what you pay for.
In this case, a quality set of splitboard bindings with Spark bindings.
Final Thoughts on Bindings for Never Summer Snowboards
Many people get confused because they don't know which bindings to pair with Never Summer snowboards. It's understandable as with any new snowboard. Luckily as long as you know which stiffness profiles to stick to, you can really pick any brand of bindings.
That said, there's a few we lean towards when setting up a Never Summer snowboard to conquer the slopes.