Most people who have gone skiing know the feeling of having cold hands. You can try to put your hands in your jacket pockets, but eventually, the cold will start to creep in if you are skiing without good enough gloves. Once your hands are cold, try to get them warm again. You'll be standing around the firepits.
Some skiers wear heated ski gloves. But are they really worth it?
When you're considering whether or not to buy heated ski gloves, there are a few things you should keep in mind.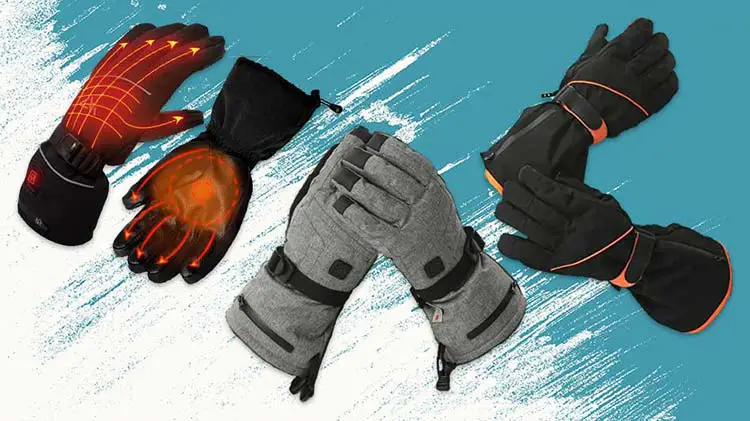 Do You Need Heated Ski Gloves?
Heated ski gloves, what do I think? They are nice to have but you don't need them. I've tried a few pairs and always go back to my tried and trusted glove setup.
To me, heated ski gloves are not necessary, but they can be helpful if you are sensitive to the cold. If you decide to get heated ski gloves, make sure to get a pair that is durable and has good battery life. I honestly can't get overcharging gloves. For me, I'll stick to just charging my phone and watch before skiing.
Overall, heated ski gloves are not a necessity, but they can be a nice addition to your skiing gear. I don't even feel they have caught on yet with mainstream skiers. If you happen to buy a pair below then I may use the small commission to buy a beer, so thanks in advance.
How Much Are Heated Ski Gloves?
Heated ski gloves are not cheap. They typically cost between $90 and $150, which is more than the average pair of gloves. However, I know some skiers that say these gloves are worth the money because they keep your hands warm and toasty on the coldest days.
If you spend a lot of time on the slopes, heated ski gloves could be a worthwhile investment. Once I tell you about my set up though, you might skip the heated gloves altogether.
What Are the Best Heated Ski Gloves?
When it comes to the best-heated ski gloves, the AKASO Heated Gloves are at the top of the list. These gloves are made with high-quality materials and feature a built-in heating system that will keep your hands warm for hours on end. The gloves also have a waterproof design, so you can wear them in any weather condition.
I'll admit, I got these as a gift, and wore them a bit but as I mentioned, charging gloves is just a hassle for me. How good is a heated ski glove when it isn't charged? Not great.
Skiing with Aroma Season Heated Gloves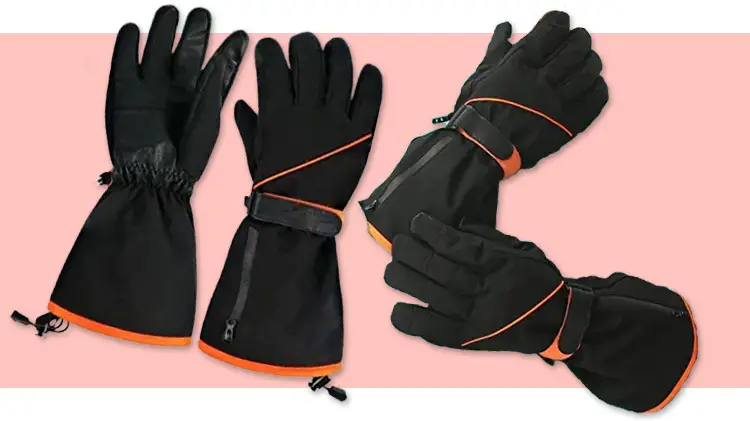 The Aroma Season heated gloves are another pair I've had on my pole holders. These were a buddies so while I haven't owned these, I've had the opportunity to wear them for a few runs.
These gloves feature built-in heating elements that provide up to eight hours of warmth per charge. They also have a long-lasting battery life, so you don't have to worry about them running out of juice halfway through your ski trip.
I found the Aroma Season heated gloves to be a bit warmer than my Akaso Heated Gloves. Was it enough to convince me to get a pair? Not really but part of that may be because I am old school and picky. I do think they would make a great gift for any skier.
Rechargeable Heated Gloves for Skiing: What to Know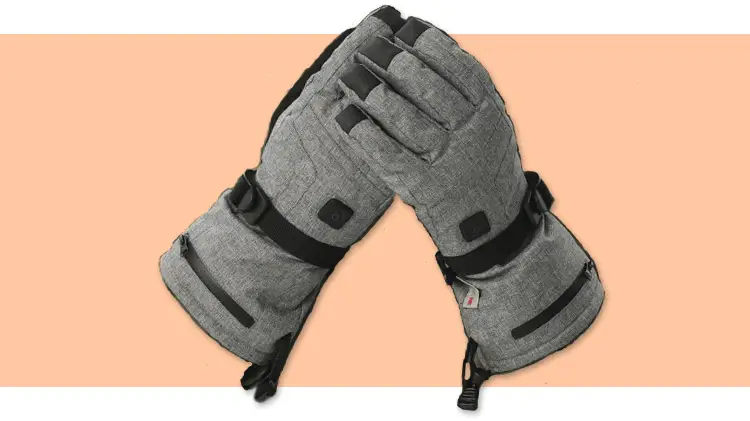 Heated gloves are not new, but the technology has come a long way in recent years. Am I convinced it is there yet? Nope. The gloves use battery-powered heating elements to keep your hands warm as you'd expect. If you run them on high all day then the batteries can drain quite quickly. Some models even have built-in sensors that automatically adjust the level of heat based on the temperature outside.
Most heated gloves will last for several hours on a single charge. You'll need to factor in how long your gloves will last vs how long your ski session is.
AKASO Heated Gloves: Hot Ski Gloves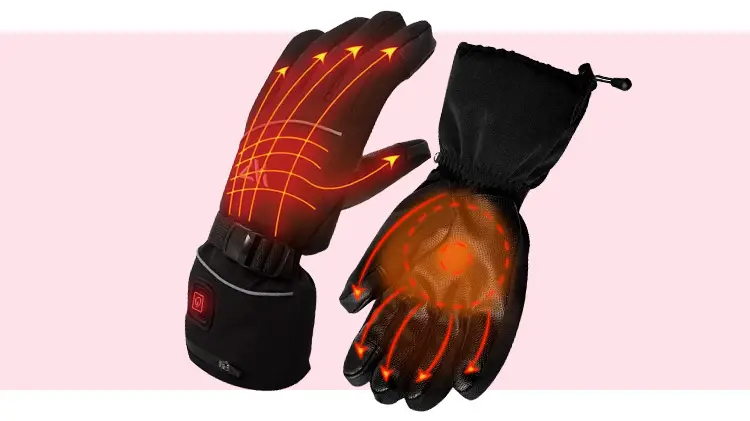 If you're looking for a pair of gloves that will keep your hands warm all day long, look no further than the AKASO Heated Ski Gloves. These gloves are made with a lightweight, comfortable fabric that will make you forget you're even wearing them.
And the best part? They're heated! Just turn on the built-in heating element and enjoy the warmth of your own personal space heater. Whether you're hitting the slopes or just shoveling snow, these gloves will make sure your hands are toasty all day long.
How Long Do Heated Ski Gloves Stay Heated for?
When it's cold outside and you need to keep your hands warm, you might be thinking about investing in a pair of heated ski gloves. But how long do they actually last for?
On average, heated ski gloves will last for half a day. However, some gloves have a maximum heat time of 6.5 hours and the best are up to 8 hours. So if you're planning on spending all day out in the cold, you might need to invest in more than one pair of batteries or gloves.
If you think you'll stretch your gloves for an 8-hour session then don't expect to run them on high that entire time.
How Hot Are Heated Ski Gloves
From my experience, the heat is there but I never felt like it was that much better than just having a good pair of gloves in the first place. Heated ski gloves use battery-powered heating elements to keep your hands warm with dry heat.
Most heated ski gloves have different heat settings so you can choose how toasty you want your hands to be.
While the two pairs I mentioned above were warm and rather comfortable, people also complain the battery packs can be uncomfortable. Just keep that in mind as well since I forgot to mention it before.
Should I Use Hand Warmers or Heated Ski Gloves?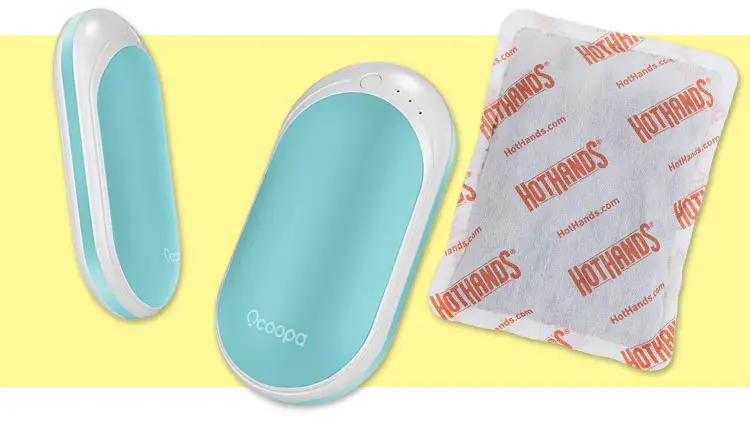 If I had to choose between hand warmers or heated ski gloves, I'd be going with the hand warmers. There are electronic and non electric options. I don't usually carry them but I understand why some people do.
When do take hand warmers which is rare, one option is to wear two pairs of gloves. This way, you can put the hand warmer in between the two layers of fabric and it will work to keep your hands warm for a longer period of time.
Enough talk though of heated gloves and hand warmers, I know you want to know what I wear on the slopes. Here's my setup.
What Gloves Do I Wear When Skiing?
Okay, the trick for me to keep my hands warm on the slopes is starting with dry gloves. That means if I am on a multiday ski trip or skiing back-to-back days at home, I always use boot dryers in my gloves after a session if they are wet.
Then I wear two pairs of gloves. One pair is a base layer glove that goes into my outer layer ski glove. That way, if I want to tap my watch or use my phone, I just pull off the outer glove while keeping my hands warm.
There are no gimmicks, I don't wear heated ski gloves. If they improve, maybe I'll give them another try in the future but for now, I stick to my tried and true.
Heated Ski Gloves: Final Considerations
Heated ski gloves, a nice to have but not something essential to your ski gear. Some people may prefer the tech, while others find that regular gloves are sufficient. Give them both a try and please, let me know your experiences with heated ski gloves.