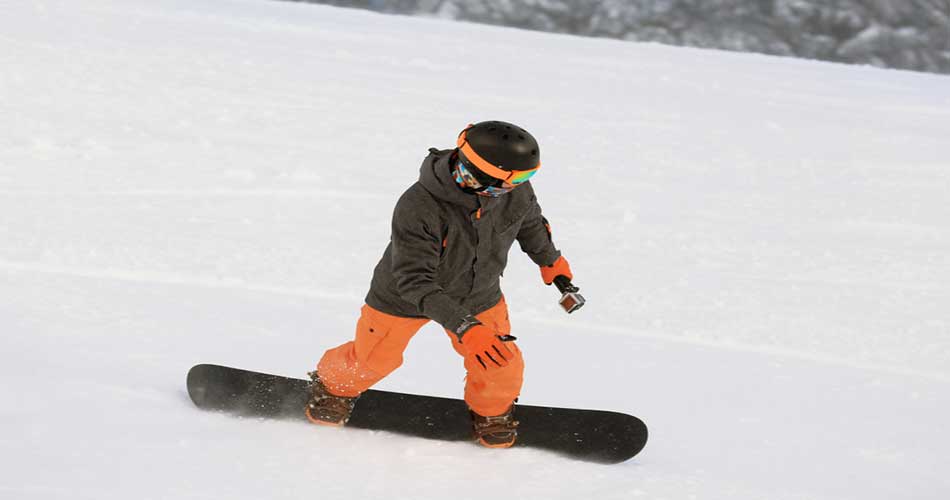 If you know New York skiing then you know Mount Peter because it is the oldest operating ski area in the state. It is also family owned. Not something you see often anymore across the U.S. with ski resorts. With 13 trails, Mount Peter has a slope for everyone. New skiers and snowboarders, to advanced, they are all welcome!
Read on to plan your trip to Mount Peter, you'll feel at home with the family run atmosphere.
Highlights of Mount Peter Ski Area, Warwick, NY
The easiest way to learn about Mount Peter is by reviewing the stats. Here are a few of the stats for the ski resort –
13 trails
3 chair lifts and 3 carpets
Terrain park
Night skiing
Snowtubing
Where is Mount Peter?
Mount Peter Ski Area is located just outside of New York City in Warwick, New York. It is one of the closest ski areas to the city but will still give you that "getting out of the city" feeling. Here are some places within driving distance to Mount Peter –
New York, NY – 1 hour and 20 minutes, 55 miles
Philly, PA – 2 hours and 20 minutes, 135 miles
New Haven, CT – 1 hour and 50 minutes, 100 miles
Scranton, PA – 1 hour and 35 minutes, 85 miles
Need Mount Peter Ski Area Directions? Map it from your place here.
Mount Peter Ski Area Hotels
So you want to make the trip out to the mountain but also want to stay close by? Don't worry, while there isn't lodging at the mountain, there are still quite a few options of hotels near Mount Peter.
You are probably familiar with these hotels. Here is the distance to a few of the more popular places to stay when skiing at Mount Peter.
Holiday Inn Express (Chester, NY. 20 minutes)
Hampton Inn by Hilton (Middletown, NY. 35 minutes)
Courtyard Marriott (Middletown, NY. 35 minutes)
There are also a few bed and breakfasts near the ski area if that is more your style. With 13 trails, it isn't often an overnight ski area to travel to but if you are doing the night skiing, it can make sense.
Mount Peter Night Skiing
The ski area offers night skiing on Tuesdays through Saturdays. Every trail is lit for night skiing so you can continue riding your favorite runs from day into the night.
The Best Time to Visit Mount Peter Ski Area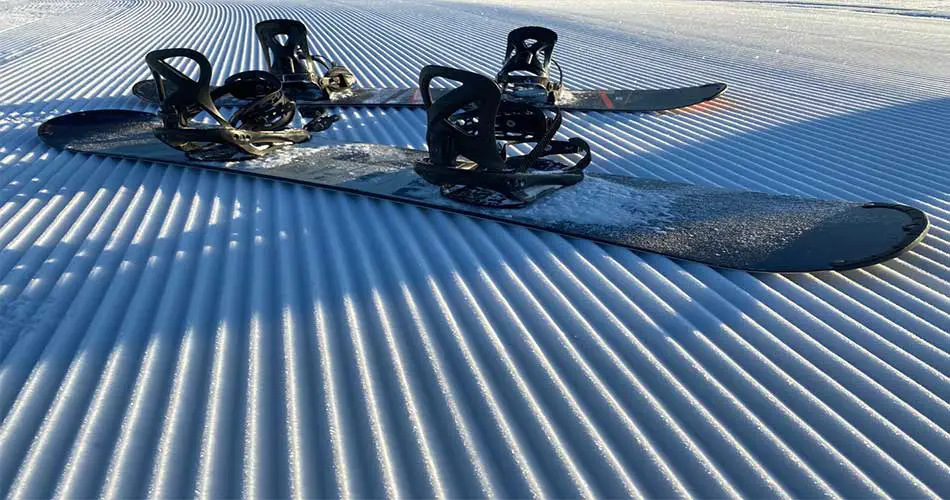 The best time to visit Mount Peter Ski Area is to hit the early week. Tuesdays and Wednesdays are great days because you can head up to the ski area and take advantage of full days since the night skiing is open. Also these are good days to avoid any weekend city crowds coming out.
Does Mount Peter Ski Area Have a Ski Shop?
Pete's closet is the local ski shop at Mount Peter. They are stocked up with all the warm clothes you could be looking for. For boards and skis, you'll have to bring your own or rent. While the ski area can fully outfit you, the ski shop isn't there to sell you an entire new kit, you'll have to rent the big stuff.
Is Mount Peter Ski Area Good for Beginners?
Mount Peter Ski Area is a great place to learn. It is highly geared towards beginner to intermediate riders. Almost half of the trails are designed for beginners. If you have never skied or snowboarded before then you'll find Mt Peter to be as unintimidating as mountains come.
Mount Peter Ski Area Terrain Park
It's not huge but Deer Run has some freestyle features you'll want to hit if you love to ride the terrain parks. Expect a few rails, jumps and a box or two thrown in if you are lucky. It is a great place for intermediate to practice their skills. There are a few features for beginners mixed in as well.
Mount Peter Ski Lessons
So you are new to skiing and snowboarding? If so the mountain school has a helpful roster of instructors to provide ski or snowboard lessons. Mount Peter ski lessons are less intimidating the much larger resorts. It is a great place to take a lesson if it is your first or 5th time riding!
Trails at Mount Peter Ski Area – What to Know
Ok, we established the 13 trails and a lot are good for beginners but what does the actual breakdown look like? Here it is –
5 (45%) Beginner trails
4 (33%) Intermediate
4 (22%) Advanced
Two of the favorite trails are Outback (intermediate) and Devil's Tail (expert). Snowfields is arguably one of the most fun for beginners
Snowtubing at Mt. Peter
Anyone can have fun at Mt. Peter, even if you don't want to learn skiing or snowboarding. Grab your tubing tickets online and then get ready for the 600 ft tubing lane they have to offer. Sessions are an hour and a half long, filled with nonstop tubing action. Once you get to the bottom of the hill, just grab the magic carpet to head back up top.
Final Thoughts on the Peak:
Looking to get out of NY city? Then Mt. Peter can be a great solution. It is really a place for families to go and enjoy a bit of the winter weather. While it is perfect to new riders, it also has trails to cater to intermediate and advanced riders so everyone can have fun.
Put the gear on the car and get out to the slopes. Once you hit the fresh air, you'll know you are at Mt. Peter.
Explore More New York Ski Resorts