Get lost on the trails and experience the outdoors in the winter at Windham Mountain Ski Resort. Picture slopes filled with white powder and covered trees. Well if you told us you were below Albany, New York, we would think you are skiing or snowboarding at Windham Mountain. Windham Mountain in New York is home to more than 700 total acres and 54 total trails. Do you want to ski or snowboard this year at a large sized New York ski area? If so, Windham Mountain is one of your better options.
Let's dive into an overview of the mountain so you will be prepared for the slopes.
Highlights of Windham Mountain, New York
Come on, we all compare the stats of the mountains to one another. Here are some of the stats for Windham –
54 trails
285 acres of trails
1,600 feet of vertical drop
6 terrain parks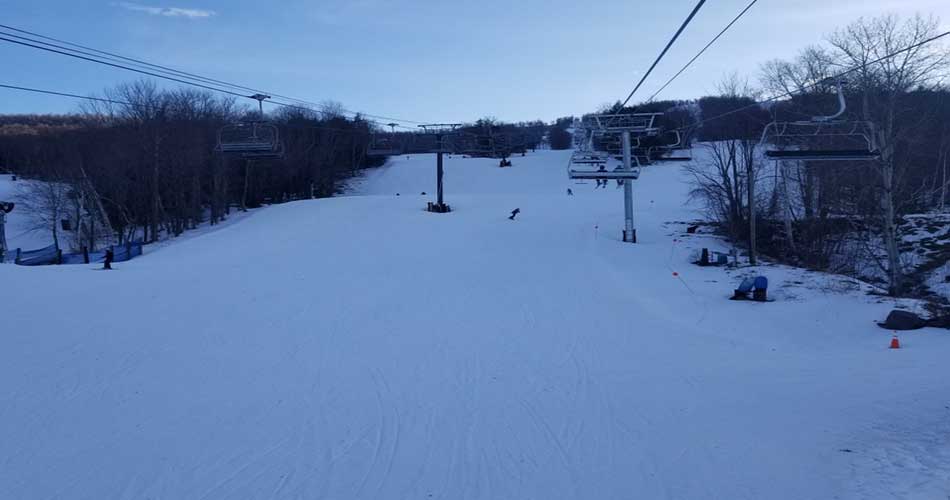 Where is Windham Mountain Ski Resort?
Windham Mountain is located just below Albany in Windham, New York. Essentially it is just west of Massachusetts and Connecticut. Here are some places within driving distance to Windham Mountain Ski Resort –
Albany, NY – 1 hour, 56 miles
Binghamton, NY – 2 hours, 110 miles
Poughkeepsie, NY – 1 hour and 20 minutes, 70 miles
Hartford, CT – 2 hour and 25 minutes, 150 miles
Need Windham Mountain Directions? Map it from your place here.
Windham Mountain Lodging
There are quite a few places to stay at White Mountain with most being condos and private rental homes. Some being right on the trails like Whisper Creek condos but more on that in a minute. Here are a few of the lodging options at the mountain.
Windham Mountain Motel
The closest motel to Windham is going to be the Cave Mountain Motel. It is less than 2 miles form the mountain. Some people shy off from motels but this one has everything you need if you are just looking for a place to crash for the night. It isn't super modern or high end but it gets the job done if you want to stay near Windham for just over $100 a night.
Condos Near Windham Mountain Ski Resort
Condos can be some of the best options near Windham mountain. You have both the Winwood condos and the Whisper Creek Condos. The Winwood condos are nicer than the motel but come in below the Whisper Creek Condos.
Whisper Creek Condos are the most high-end condos to stay at. They are right on the trails and have many amenities. Some things included are a heated pool, hot tub and fitness center. For groups of 4 people or more, these can be a great option.
Windham Mountain Home Rentals
The biggest groups should check out the private Windham mountain home rentals. These can easily accommodate over 12 people and up to 16. Most of the private home rentals make getting on the slopes one of the easiest and quickest options. The Windham mountain home rentals are separate than if you were going to book an Airbnb or VRBO.
Hotels Near Windham
Most of the hotels near Windham are small privately owned hotels. A few of the options to check out near the ski area include –
Hotel Vienna
Eastwind Hotel
Everything else is going to be an inn or bed and breakfast. Not bad options if you ask us!
Windham Mountain VRBO
Maybe the best way to book lodging is Windham mountain VRBOs. Essentially these vacation rental by owners are often the right mix of location, amenities and price. Just check here and often you can find a private cabin, house or condo that is close to the slopes.
The Best Time to Visit Windham Mountain
The best time to visit Windham Mountain is to get up there early in the week. Mondays and Tuesdays are great days because you can head up to the ski area while most people are working. Also, these are good days to avoid any weekend city crowds coming out.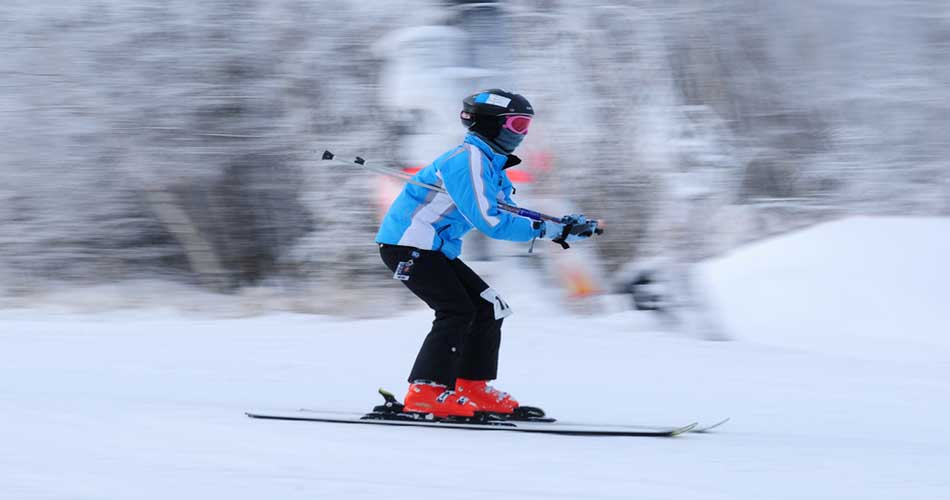 Windham Mountain Terrain Park
Some people search around for the perfect mountain with all the terrain park features before making their trip. Well, Windham has them. There is over 80 features spread over the 6 parks at the mountain. So which terrain park is best for beginners? We recommend you check out Wraparound Park for the small features.
Advanced riders should head over to Wilbur if they want to hit the big features.
Is Windham Mountain Good for Beginners?
Windham Mountain is a great place to learn through the snow school. Whether it is your first time or you have been out a few times, the instructors will certainly help improve your riding. Beginners can practice on the designated beginner trails and quickly they will build up their confidence to explore more of the mountain.
Windham Ski Lessons
Why not learn in the Catskills? The team at the Windham ski and ride school puts on some great lessons. It doesn't matter if it is private, group or kids, the lessons are a great way to improve your on snow skills. If you haven't been to a mountain in awhile, taking a morning lesson always helps refresh the mind before starting the day.
Trails at Windham Mountain – What to Know
One of the most important parts of planning your trip is knowing which trails you will ride. In fact, it can be some of the most fun aside from picking your lodging if you are staying overnight. Here are some runs that you should try if you are up to the skill level when you visit Windham Mountain Ski Resort.
Beginner
Intermediate
Whiskey Jack
Lower Whistler
Advanced
Expert
Upper Wheelchair
Upper Wipeout
For the latest on the trails, you can always check the Windham Mountain webcam and trail map.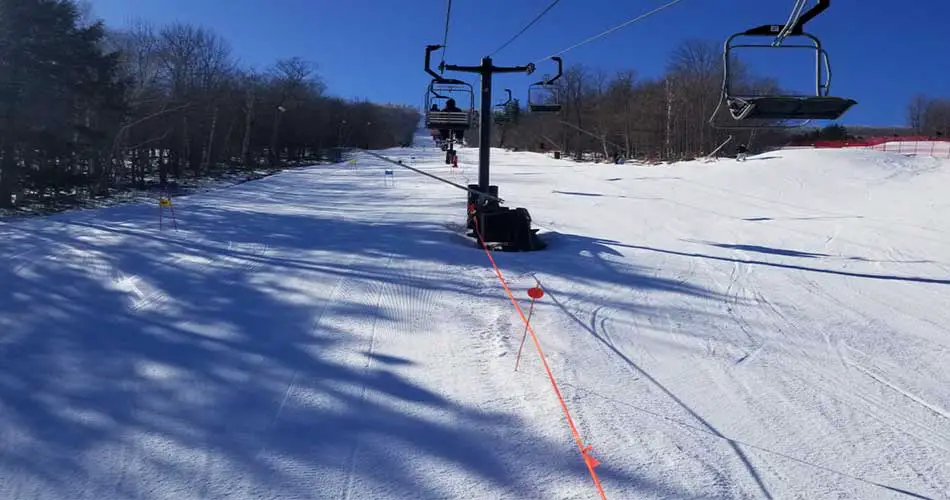 Windham Mountain Snow Tubing: What to Know
Sometimes you just need to have fun. Windham Mountain Snow Tubing always brings the fun. Once you finish your hot cocoa, grab your tube and fly down one of the 6 lanes at the tubing park. Tubing is open on weekends and select holidays. Ideally, you should grab your tickets online in advance if you want to make sure you can get a session.
The 650-foot lane is exciting no matter your age. Go on, try it!
What About the Summer? Windham Mountain Bike Park
New York downhill mountain biking. Lift serviced? Check. Check. When the snow disappears, Windham Mountain gets geared up to open its downhill mountain bike park. They are home to the longest jump trail on the east coast.
If you don't have a bike, no worries. They have a full fleet you can rent from. For a proper downhill mountain bike park in the summer, Windham is worth a visit.
Final Thoughts:
Windham Mountain, what more can be said? If you go, you'll just "get it". It needs to be experienced. Both in the winter and the summer.
While the trails will be there this winter, the better question is will you? Pack up your gear and take a trip to the mountain. One you won't forget!