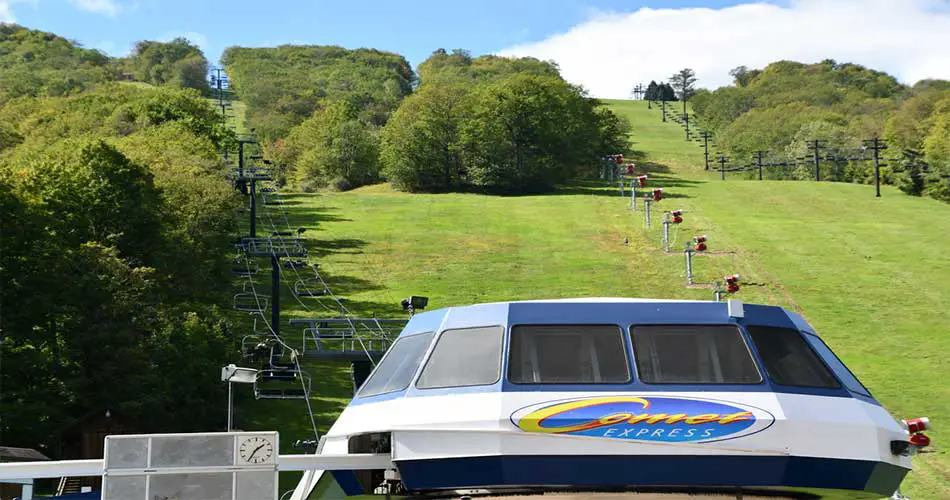 Want to get away to upstate New York for a winter ski vacation? Bristol Mountain is one of the Finger Lakes exciting ski and snowboard resorts that you can consider. It is also one that you should consider. With 39 trails, Bristol Mountain doesn't leave much to be desired with any avid skier or snowboarder.
Read on to discover everything you should know before visiting Bristol Mountain Ski Resort.
Where is Bristol Mountain Ski Resort Located?
Bristol Mountain Ski Resort is located below Rochester in Canandaigua, New York. It is a nice destination to take a trip out of the city and drive down to.
Here are some places within driving distance to Bristol Mountain –
Rochester, NY – 45 minutes, 36 miles
New York, NY – 5 hours, 307 miles
Syracuse, NY – 1 hour and 30 minutes, 83 miles
Albany, NY – 3 hours and 30 minutes, 220 miles
Buffalo, NY – 1 hour and 50 minutes, 81 miles
Need Bristol Mountain Ski Resort Directions? Map it from your place here.
What is Bristol Mountain Ski Resort?
Since 1694, Bristol Mountain has been a NY family staple. It has been teaching family after family of new skiers how to get out on their trails. Not only is it a great place to learn but it is also a great place to have fun. Bristol Mountain has continued on its tradition and families have made it a tradition to go to Bristol Mountain every winter.
Hotels near Bristol Mountain Ski Resort
The easiest way to stay near Bristol Mountain ski resort is to stay slopeside. You can be on the slopes in minutes if you stay at North Star Village. They are townhome rentals right at the base of Bristol Mountain. The important thing to know though is these are best for larger groups.
If you are just a solo traveler or a family up to about four people, you might want a hotel. Two easy options for hotels near Bristol Mountain include the Holiday Inn Express of Canandaigua ( 20 minutes) or the Hampton Inn, in Geneseo (40 minutes).
Restaurants near Bristol Mountain Ski Resort
If you stay at the base of the mountain in North Star Village then bring your own groceries. The only nearby place to eat is the Lock Stock Bar & Grill. Otherwise, you are better off heading up to Canandaigua for a restaurant.
Canandaigua is filled with a lot of restaurants near the resort including the well-known Nolan's on Canandaigua Lake for some decent steak.
Highlights of Bristol Mountain Ski Resort, Canandaigua, NY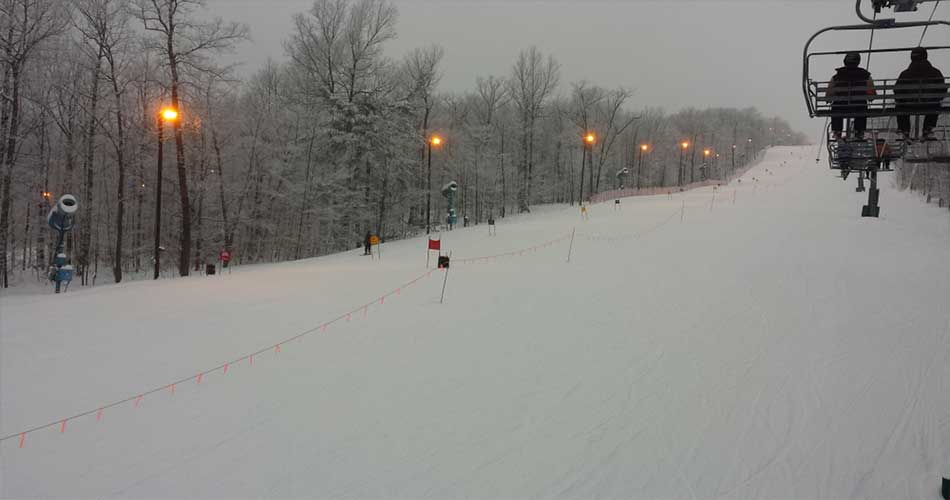 The easiest way to get a quick overview of Bristol Mountain is by reviewing the stats. Here are a few of the stats for the ski resort –
39 trails
1,200 feet of vertical drop
Summit elevation of 2,200 feet
96% lit for night skiing
Does Bristol Mountain Ski Resort Have Snowmaking?
100% of Bristol Mountain Ski Resort trails have snowmaking capabilities. If you ever want to check the trails, it is best to use the Bristol Mountain webcams here.
The Best Time to Visit The Resort
The best time to visit Bristol Mountain Ski Resort is in the mornings. Take advantage of the freshly groomed trails and fresh blown powder from the night before.
The resort is open 7 days a week but if you really want best time then go during the week in the morning. It will be less crowded and you can even beat some of the renters out to the trails if you take your own gear.
Does Bristol Mountain Ski Resort Have a Ski Shop?
Bristol Ski & Sport is a great way to grab a new pair of skis for the winter. We recommend checking out the demo center and trying them on the mountain before you buy anything at their shop.
The full serviced shop has everything from skis, to snowboards, clothes, boots and more. Bristol Ski & Sport carries all the top brands and makes it really easy to grab some new equipment at the mountain.
Terrain Parks at Bristol Mountain
The terrain parks are split out into two areas at Bristol Mountain. If you want to ride the smaller features or are fairly new, take the Morning Star Quad lift to Shooting Star and practice some tricks.
For the more advanced riders, hop on the Galaxy Express and check out Orion's Belt. Between jumps, boxes and jibs, you'll find some freestyle features spread between the two parks on the mountain.
Is Bristol Mountain Ski Resort Good for Beginners?
You are going to love Bristol Mountain if you are a beginner. Start with a lesson on the Launching Pad and soon you will be riding Upper Infinity. After just a few days at Bristol Mountain, you will most likely be taking advantage of the beginner trails from the summit.
From the friendly staff to the number of beginner trails, beginners will enjoy learning and riding at Bristol.
Trails at Bristol Mountain Ski Resort – What to Know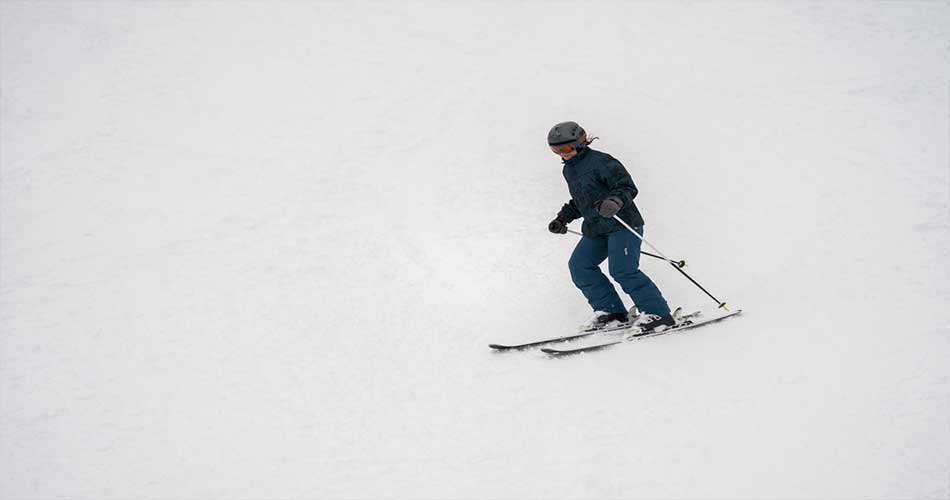 So we have talked a little bit about there being beginner trails and terrain parks but having a breakdown of the trails always helps. Check it out –
31% Beginner
56% Intermediate
13% Advanced
Remember, it is all relative as some resorts are harder than others but if you are a good intermediate level, you'll be riding a lot at Bristol Mountain.
Other Winter Activities at Bristol Mountain Ski Resort
Want something else to try at Bristol Mountain Ski Area? There are 3 km of cross-country trails at the summit of the mountain. Nordic skiing at bristol is a great way to get the whole family out. The skill level is relatively low when compared to trying to take a whole family down an intermediate to black diamond trail.
Stop by the nordic rental center and you can get a pair of skis or snowshoes to use the trails.
What is There to Do in the Summer at Bristol?
The summer is also a great time to get out of the cities. So what can you do at Bristol? Bristol Mountain has one of the best aerial adventures to try out if you haven't been. It is fun for families, parties, and corporate events. Just because the snow melts off the trails, it doesn't mean the fun stops at Bristol.
Final Thoughts:
Get out of the city. Head to the mountains. It will reset you in the dead of winter or summer! From the 39 trails and slopeside lodging, it doesn't get much easier to pack the skis, snowboards and go. Bristol Mountain should be on your list of choices for NY ski resorts this year.
Let us know how long you have been going to Bristol Mountain and your favorite trails!
Explore More new york Ski Resorts