Flying with a snowboard can be exciting. Why? Well it surely means you are going somewhere good to snowboard. While rentals can get the job done, there is nothing like riding your own snowboard on a new mountain. We'll cover how much does checking a snowboard cost and compare four of the major airlines.
Read on to make flying with your snowboard a bit easier.
Can I Take My Snowboard on the Plane?
Simply, yes, you can take a snowboard on a plane. There are a few things to consider before you do though.
If you're flying with a major airline like United, Delta, or American Airlines, then they will most likely charge you a checked baggage fee for your snowboard. If you go outside their checked bag limits then they can also charge you extra. More on the limits in just a minute…
How to Fly With Your Snowboard
There are a few ways to fly with your snowboard. The easiest way is to buy a snowboard bag, which is designed for this purpose. You'll see here in a minute, pretty much all the airlines want your snowboard in a snowboard bag and boots in a boot bag.
They will consider them both, often as one checked item but they need to be properly prepared to fly.
How Much Does it Cost to Check a Snowboard?
The cost to check a snowboard varies from free with Southwest to $30 with the other major airlines. It shouldn't be enough to break a trip but remember that you'll probably be checking bags both ways.
Let's Look at Checking a Snowboard On Different Airlines
(Updated 2/15/21 to the latest airline policies)
Southwest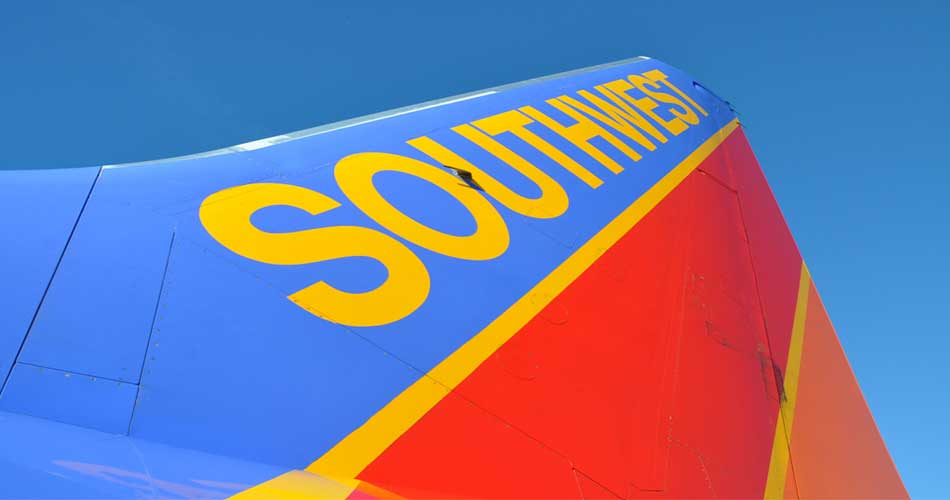 Bags fly free! That's the motto at Southwest. You can check two bags as one item. This means one snowboard bag and one snowboard boot bag count as one checked item. It is truly the best deal offered among the airlines for traveling with bags. Yes, the tickets may be a little bit more but it is simple to know that bags fly free with Southwest.
Delta
Standard baggage fees start at $30 for Delta and second bags are $40. Snowboards are considered checked bags at Delta airlines and one snowboard bag is allowed along with one boot bag. The weight needs to be under 50 pounds or more fees can apply. The length should not excel 115 linear inches on the outside of the bag (length+width+height) or it could be subject to more fees.
United
United Airlines is pretty reasonable when it comes to flying with snowboards. A checked bag for United costs $35 for a standard bag and $30 for prepaid. A second bag is $45 and prepaid it is $40.
Your snowboard needs to be in an enclosed container or bag but United Airlines will let you put two snowboards in one bag. Also, you can bring one snowboard boot bag. The snowboard bag and boot bag together count as one piece of checked baggage. The weight needs to be under 50 pounds or United can add on more fees.
American Airlines
American Airlines counts 1 snowboard and 1 equipment bag as a checked item. You can bring a snowboard and boots as the one checked item. Consider putting your helmet and goggles in your carry-on or another checked bag. The length should not excel 126 linear inches on the outside of the bag (length+width+height) or it could be subject to more fees. This is a bit larger than Delta allows. Domestically the first checked bag is $30 and the second is $40.
Airline Baggage Fees Compared by Carrier For Checking a Snowboard
Lastly, let's put it all together. Here is a good visual. You'll see that most of the airlines are the same as long as you prepay your bag as mentioned before. The only one with a big advantage is Southwest but you'll pay for it in the ticket cost.
| | | |
| --- | --- | --- |
| Airline | Bag 1 | Bag 2 |
| Southwest | Free! | Free! |
| Delta | $30 | $40 |
| United | $30 | $40 |
| American Airlines | $30 | $40 |
Prepaid baggage fee rates were considered if offered.
Final Thoughts on How Much Does Checking a Snowboard Cost
Now that you have an idea of how much does checking a snowboard costs, you'll just need to get ready to plan a trip. Remember that you will incur bag fees both ways. For an airline like Southwest, this is no worry. For the other big airlines, be prepared to set aside at least $60 on your trip cost to check your snowboard bags.
Lastly, don't let baggage fees hold you back! Most people aren't flying all the time. While it seems like a big spend of money, just remember you will be making memories at the slopes.
read more interesting content