Updated August 16, 2023 by Alec Wilson. This post contains affiliate links at no added cost.
Has a good ski or snowboard mountain ever come into your thought when picking a college or college town? Well, quickly you can eliminate most colleges in the sunbelt. Especially if you want to find the best college towns and cities for skiers and snowboarders.
Do you want a good college or a good mountain to ski and snowboard? What if you could have both? You can, and you can set yourself up for some fun for the 4 years you are at school. Pick one of these college towns and you can be managing your time between the textbooks and the ski slopes.
Let's dive into 7 of the best college towns and cities for skiers and snowboarders in no particular order below.
1) Salt Lake City, UT (Maybe the Best Ski College Town)
Did you know Salt Lake City has just around 200,000 people? That is much less than places like Seattle or Denver. Meanwhile, you get everything from water to mountains and good schools. The University of Utah is one of the more popular options. If you want a smaller-sized city where you can get out and ski on the weekends the schools here could be right up your alley. It will be hard to resist the mountains calling your name off in the distance.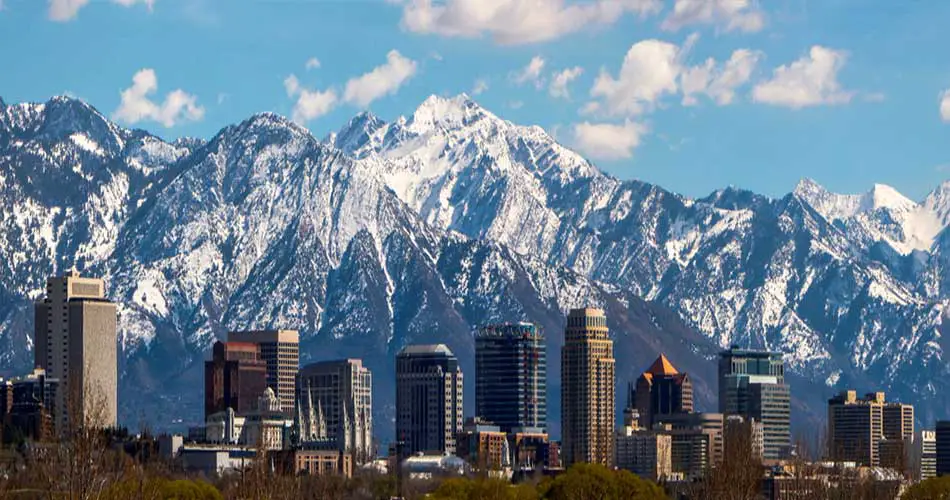 Ski Slopes Close to Salt Lake City, UT: Powder Mountain
Less than an hour and a half from Salt Lake City and you can reach the largest ski area in the U.S., Powder Mountain. There are over 8,000 acres to ride and night skiing on select trails. That means unlike some of the other large resorts, if you want to get out there for a weekday night session, you can. Salt Lake City needs to be in the college city conversation for anyone with a passion for skiing or snowboarding.
2) Tempe, AZ
Is this one going to shock you? Maybe. How can a city in such a hot state make the list of best college towns and cities for skiers and snowboards? Well, that is exactly why. Some people like to attend a university where it is a bit warmer. With that being said, in less than 3 hours you can be on the ski slopes.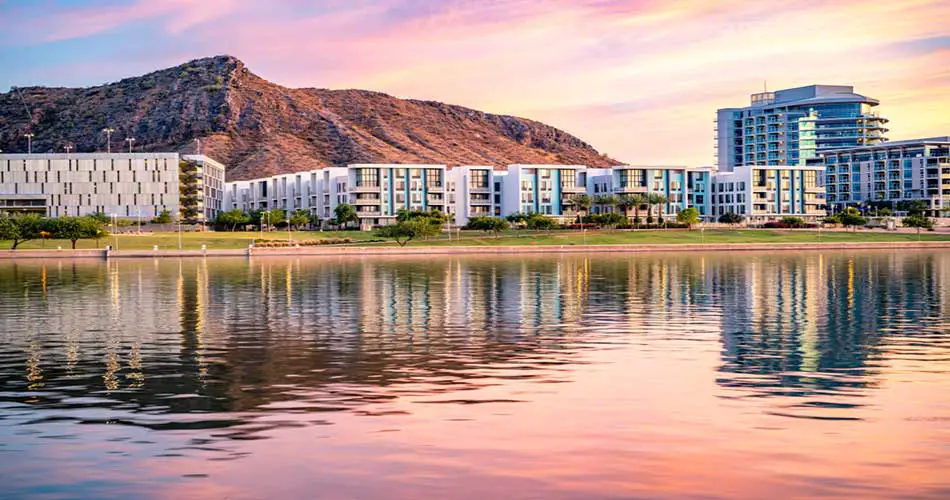 Ski Slopes Nearby Tempe, AZ: Arizona Snowbowl
Head up 2 hours and 45 minutes north to Flagstaff to go from heat to snow. There are 55 trails to explore at the Snowbowl and over 700 skiable acres. If you even want to cut down on the distance of travel, Northern Arizona University is one option for a school up in Flagstaff. You could be skiing and snowboarding in minutes, vs hours.
3) Fairfield, CT
For a town that is just over 60,000 people and almost the size of Portland, Maine, you might just fall in love with Fairfield Connecticut. It has that small-town college feel but enough of the larger amenities due to the population. There are multiple universities including Sacred Heart University and Fairfield University.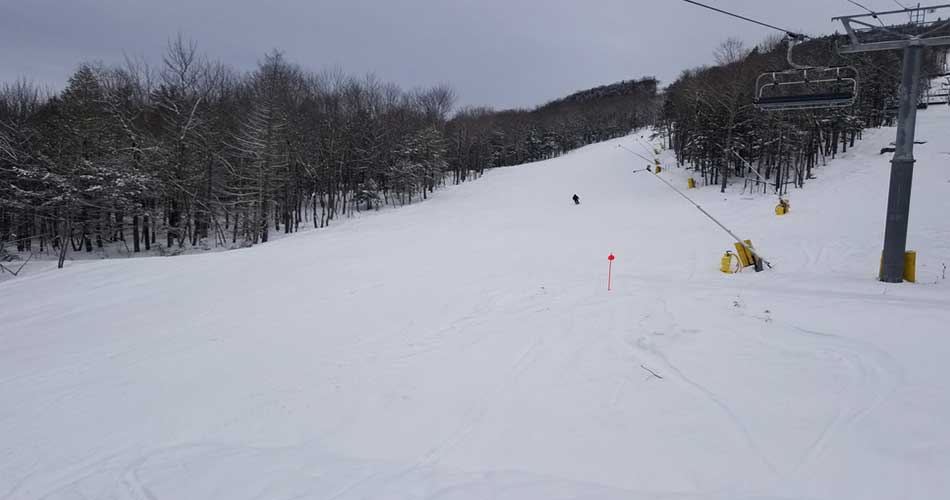 Ski Resorts Nearby Fairfield, CT: Hunter Mountain, NY
Granted it is a bit of a drive but in reality, the NY ski resorts are not that far from Connecticut. Hunter Mountain is one of those great options. Almost 2.5 hours west of Fairfield, you can be skiing 67 trails spread over 320 skiable acres. Plus, who doesn't enjoy a winter retreat to the Catskills of NY. While Hunter is one of the good options nearby, there are plenty of other ski resorts in NY, CT, PA and MA.
4) Ann Arbor, MI
Situated up in Michigan, Ann Arbor has the University of Michigan and Concordia University, Ann Arbor. It is a large-sized college town with a population of over 120,000 residents. While Ann Arbor is known for it's football, business school and wrestling team, there is a lot more to check out in this busy college town.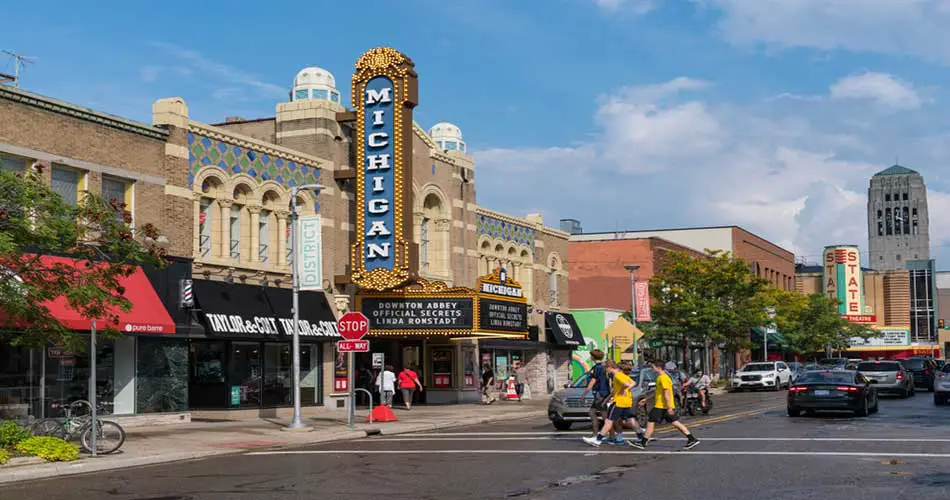 Mountains Nearby Ann Arbor: Mt. Brighton Ski Resort
Mount Brighton is 30 minutes away from Ann Arbor and is a Vail-managed resort. It has 24 trails over 130 acres. The good thing about Ann Arbor is this is one of many ski resorts in the state. You can plan a bunch of weekend getaways, especially if you want to head up to the north peninsula.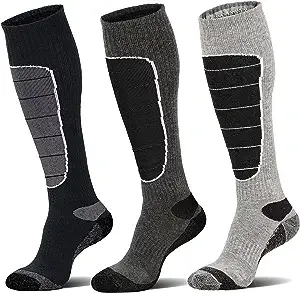 5) Denver, CO
You can't really call this a college town because we realize it is more of a city. With over 700,000 residents, this is true city living. Both the University of Denver and the Unversity of Colorado Denver have locations in the city. Aside from the great night lift and food scene, you are never too far from the mountains.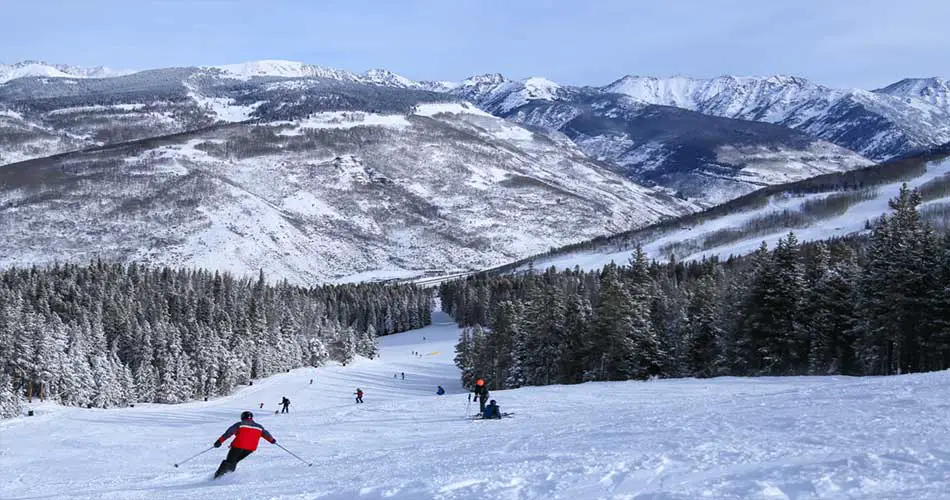 Ski Mountain Nearby Denver, CO: Vail
It is a little bit of a drive but within just a little over 2 hours, you can be at one of the most well known ski resorts. Going to college in Colorado puts endless fresh powder within reach on the weekend. Vail alone has 195 trails and over 5,000 acres of skiable terrain. Could you ask for college in a better city?
6) Durham, NH
Durham is a proper college town with just over 16,000 people. It is also home to the University of New Hampshire. For a laid back northeast feel, Durham New Hampshire is a great place to look for a ski friendly college town. Just don't get confused with Durham North Carolina where there is a lot less snow.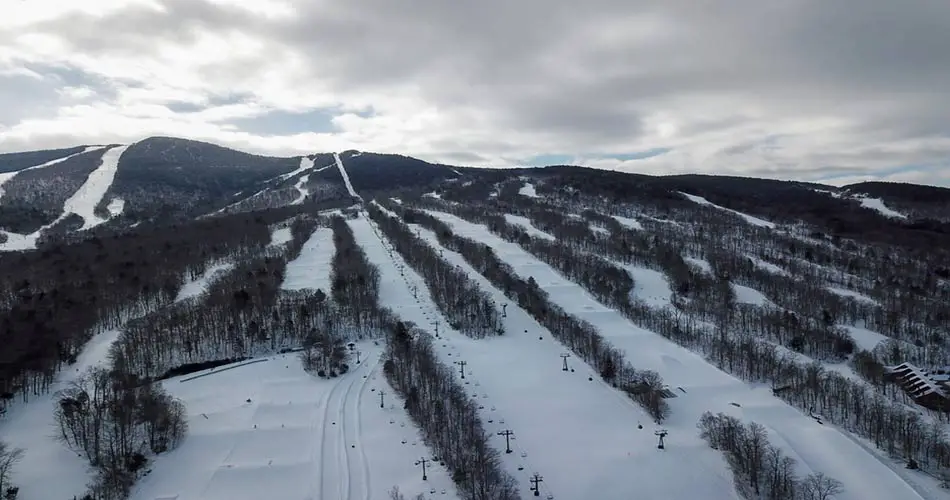 Mountain Nearby Durham: Loon Mountain Resort
Less than 2 hours and you can be hitting some really good northeast slopes on the weekends. In addition to Loon Mountain Resort's 61 trails, you can also ski or snowboard Cannon mountain if you want a change of scenery. Get bored and you have all of Maine to explore as well!
7) Seattle, WA
Just about as big as Denver, Seattle has just over 700,000 residents. You get the best of a good education, the water on your west and the mountains on the east. Seattle is home to both Washington State University and Seattle University. If good food, better skiing and outdoor activities are something you crave then Seattle might be the perfect fit for college if you want to ski or snowboard.
Ski Resort Nearby Seattle: Crystal Mountain Resort
Would you be more enticed if we told you the state's largest ski resort is less than an hour and 45 minutes on a good drive? We would. 2,300 lift-serviced acres of 2,600 total acres are at your disposal when you visit Crystal Mountain Resort. It is just outside Mt Rainier National Park and has a sprawling 85 named trails. Also, it has one of the highest summit peaks on the list at 7,012 feet for Silver King Mountain.
Final Thoughts on Picking The Best College Towns and Cities for Skiers and Snowboarders
There might be a certain school you want to go to or maybe a certain mountain you want to be near. Just remember to consider everything else as well. We will assume you like the cold and can handle it but think about how far you are from home.
Think about the size of the school and if you want to stay in the area afterwards. Just because you are picking a college town for skiing and snowboarding, it doesn't let you off the hook for what is after college. Look ahead and make sure you are making the best choice for your future. If you do it right, you can easily have some fun in the process!