Planning a ski trip is always exciting until you have to decide on the timing. Should it be a weekday, a weekend, daytime or nighttime? We all want to avoid big crowds at ski resorts because who wants to spend the day waiting in line for lifts?
Worse, who wants to spend hours finding a decent parking spot without having to walk miles with your equipment on your back? No one, we all want to spend our time on the slopes. Read on to discover what ski resorts could do to solve crowd problems, come on, you know you've all been in a dreaded lift line.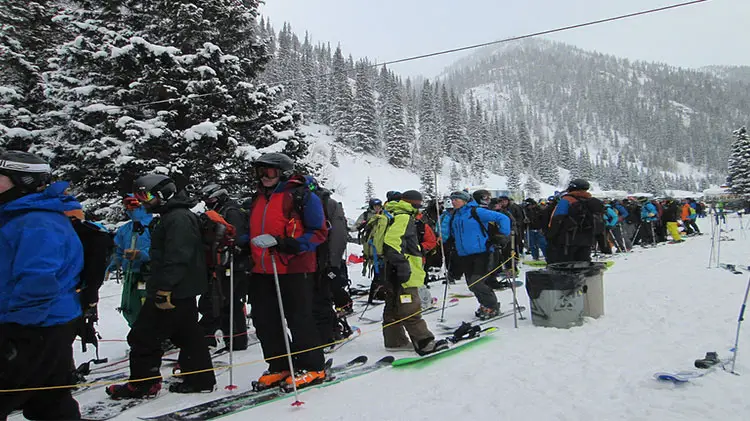 What's the Deal with Crowds at Ski Resorts?
The sport has been around for centuries and increasing in popularity year on year. The population is growing rapidly but we don't see new ski resorts pop up at the same speed. Naturally, this creates crowds at ski resorts especially when we can only practice this sport for one season during the year.
Everyone is trying to enjoy slopes at the same time on limited land space. Moreover, the introduction of the multi-resort ski passes like the Epic, Ikon or Indy pass for example make it increasingly accessible for people to go to any resort they want for a lower cost compared to single-day passes, meaning even more crowds in certain popular ski resorts.
To solve this problem, ski resorts definitely can play an important role to help and reduce crowds in order to make this sport as enjoyable as possible for everyone. Take Crystal and Vail for example, both could take a pointer from the below.
How Can Ski Resorts Solve Crowd Problems and Long Lift Lines
Ski resorts can easily alleviate big crowd issues with active management, great marketing and investing in helping with crowds. We've all experienced the no room for parking, crowded trails and lift lines but there is a solution. Here are 7 ways for ski resorts to solve crowds:
1) Incentivizing More Weekday Visits
Going to a ski resort during a weekend or over holidays is literally asking to be submerged in crowds. Adults, kids, teenagers, beginners and professionals all at once on the slopes. The easiest way for a ski resort as a first step to help solve crowd problems is to incentivize weekday visits.
A good number of resorts already offer reduced pricing on weekdays but usually, the price difference versus regular admission is not significant. Adopting more aggressive marketing for weekday visits would certainly encourage people to plan their visits during weekdays.
2) Making Select Trails Skier Only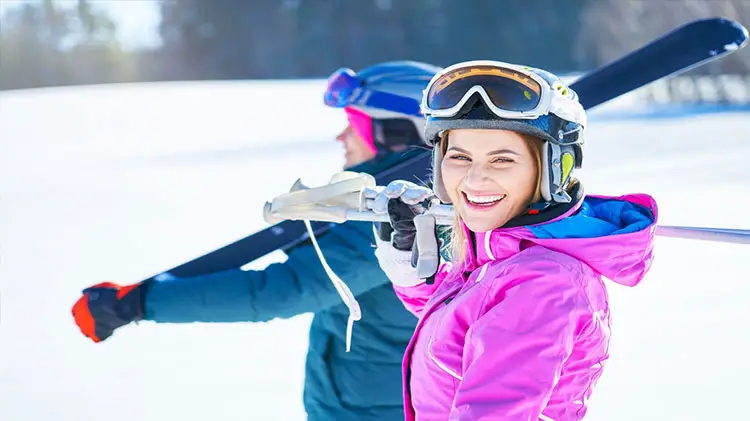 Just like there are beginner slopes versus expert slopes, ski resorts should designate skier-only trails. Generally speaking, the skier population is higher than the snowboarders. It doesn't need to be tons of trails but there is certainly a following for this one.
By making select trails skier only, it reduces the traffic on certain slopes where you would usually see both skiers and snowboarders together. Simply that means fewer people and congestion on the trails.
3) Raising Prices to Reduce Crowds at Ski Resorts
A fast way to get fewer people on the trails is to raise prices. We get it, it doesn't sit well with some people and we don't love it but it's the nature of the beast. Just ask Crystal Mountain.
Season passes, daily tickets, raise it all at crowded resorts.
Plus, you can't really complain you can't find resorts that aren't crowded when the Indy pass will get you into the independent resorts. Sure, they don't always have a lower crowd but on average, we like to think so!
4) Adopting a Fast Pass Model
Just like going to the roller coasters, why not give the option to people to purchase fast passes in order to jump the line? This won't necessarily solve the crowd issue for everyone but it at least gives the opportunity for people who desire to pay extra to not wait in line.
Also, less wait time equals more ride time and fast pass holders might call it a day a lot quicker, which in the end will decrease the overall population at the ski resort. Take one from the Disney playbook.
5) Adding More Ski Lifts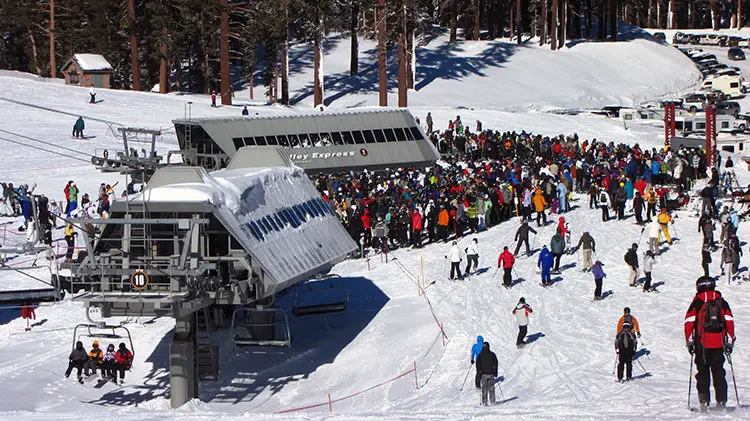 Ski resorts can always add more lifts or increase the capacity of lifts. We have all been to resorts where they offer 2 person capacity lifts, why not change that to at least 4 people since the capacity on lifts can go up to 8?
Better yet, change chairlifts to gondolas which can hold a lot more people in a single trip. This option obviously requires a lot of money before it can be implemented and definitely won't happen overnight but why invest in new dining facilities when people just want to ski and board. With an increasing population every year, this is definitely something the ski resorts should prioritizing for the long run.
6) Are Reservations the Key?
Limiting daily ticket sales is one of the best models that ski resorts should move towards. Not only does it not cost riders any more out of their pocket but the resorts can get an idea on how much they will bring in.
Reservations are a win-win for riders and resorts which has proven to work at resorts like Powder Mountain and Pat's Peak. With reservations for dinner, bowling and hotels, could this concept be more popular for ski resorts? It should be. For a quick solution on volume control, ski reservations could be the new normal.
7) Expanding Terrain to Reduce Rider Congestion on Trails
Lastly, expanding the number of trails and overall land acres would be ideal but this option definitely takes time, planning and funding.
However, introducing new trails is good marketing to bring customers that are eager to try new and exciting trails and at the same time reduce rider congestion on other trails.
Will Lift Lines at Ski Resorts Get Solved?
This crowding issue at ski resorts will probably never disappear, just like the lines people can expect when going to amusement parks. That doesn't mean they can't work on improvements to at least alleviate some of the crowds on high traffic days.
We think incentivizing weekday visits, raising prices on weekends and holidays along with introducing fast passes are the fastest and most effective ways for ski resorts to start tackling this growing problem, get better and provide everyone a more pleasant experience.
Final Thoughts on Crowds at Ski Resorts
Planning your ski trips on weekdays is the best way to avoid crowds. If you don't have a flexible schedule or are not a big fan of nighttime skiing, then the alternative is to get one of those resort passes like the Indy Pass which gives you the option to go to many smaller resorts which usually attract less crowds.
What solution do you think will help ski resorts most? Let us know in the comments below!