The biggest news to hit skiing and snowboarding on the west coast came out as Crystal Mountain announced their plan for $100 million dollars in resort improvements over the next 5 years. A small bump in the Crystal Mountain season pass is to be expected right? No.
With all that spending, you'd think you'd see a new mountain open with thousands of acres for skiing, right? Most skiers and snowboarders that have heard the news, heard what it will be spent on and that isn't even the most shocking part of it all. The season pass prices are.
Read on to learn all about the $100 million dollars of improvements Crystal Mountain is making and how they are increasing their season pass prices to compensate for it.
What Has Been Announced for Crystal Mountain's $100 Million Dollar Improvements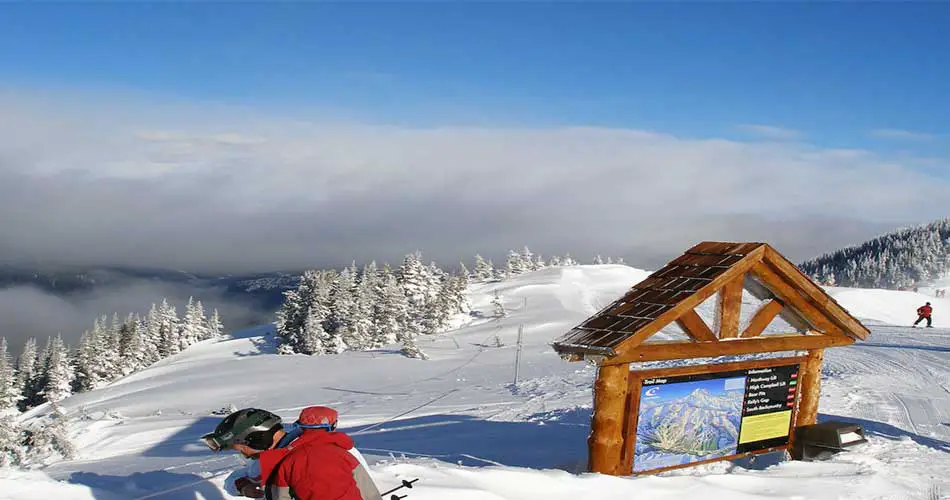 Don't get us wrong, will the improvements be nice at Crystal Mountain Resort when it is all said and done, yes. Skiers and snowboarders can't ignore the facts though that the money is going into areas that they themselves would never spend it on. It is corporate greed at it's best.
A new base lodge, a new summit house, and an aerial adventure course, how does this benefit skiers? It won't unless they want to buy an overpriced hamburger or come back in the spring and summer to play on the ropes. It's not even like money was mentioned for downhill mountain biking which would bring a much larger community.
Here is a list of the planned upgrades that were announced –
$26 million dollar redevelopment of base area (25,000 ft lodge and outdoor gathering space called the mountain commons)
Adding more parking spaces
Aerial adventure course
100 room hotel with meeting and conference space
14,000 foot summit house with 2 floors of dining and retail space
Lift upgrades and terrain expansion
Off-site employee housing
Key Takeaway: Unfortunately nothing concrete was announced with regards to the lift upgrades and terrain expansion. The main focus appears to be retail and lodging.
What Hasn't Been Announced in the Improvements Schedule
While it seems like a lot has been announced, it is clear that skiers and snowboarders thought other things should have been announced in the $100 million dollar improvement to Crystal Mountain.
Comments are abuzz and here are improvements that people said should have been mentioned –
Parking structures and not just spaces
Announcement of new lifts
An investment into downhill mountain biking
Actual announcement on future planned terrain size
Do lift upgrades mean no new lifts? It's hard to say.
Crystal Mountain also said the aerial adventure course will be, "the first of several new summertime adventures." Are they alluding to downhill mountain biking investments in the future? We'd hope so but time will tell…
How Does Crystal Mountain Plan to Pay for the Resort Improvements?
If $100 million in improvements sounds like a lot of money, it is. So how will Crystal Mountain Resorts pay for all the new lodging and retail space? The answer is a simple raise of season pass prices. They will earn back their investment by raising season passes by a steep jump. Even by mountain standards.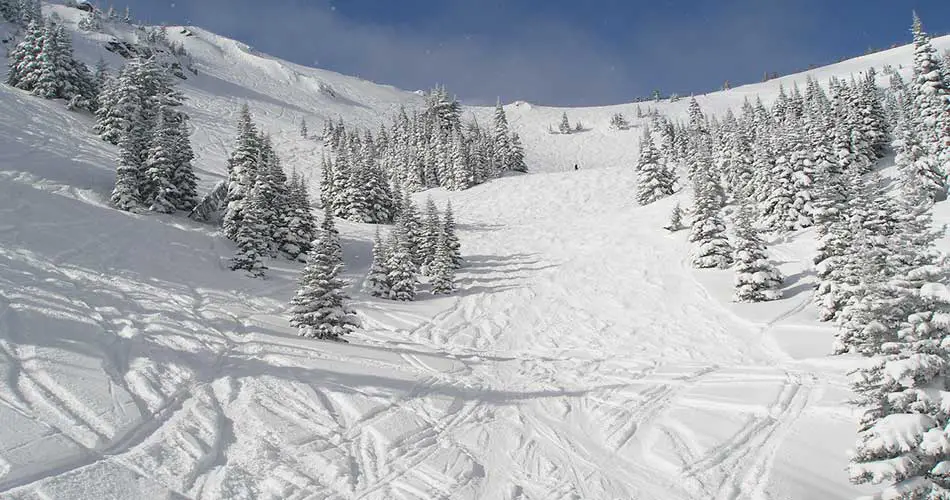 Some people argue that it will keep the riff-raff off the mountain but what about the families, individuals and students that want to ski but may not be as well off. Capitalism at work.
Rumors of New Season Pass Pricing at Crystal Mountain
Seattle Times first reported that the prices would cost $1,699 for the 2022-2023 season. That is a $700 increase from the 2021-2022 season pass price of $999.
To put that in perspective, that is an increase of almost 90% year over year. That is 12 times the rate of inflation in January 2022 which came in at 7.5% per MarketWatch.
Not many skiers, snowboarders or consumers received a 90% raise at their job that we know of in the past year.
If Crystal's 2022-2023 pass goes on sale for $1,699, that will be a year-over-year increase of almost 90%. Did any Americans get a raise that high?
To be fair and to Crystal's defense, there is a limited supply of mountain and demand will tell if the new season pass pricing will work. Sure, some people will be able to pay it and complaining to Crystal Mountain will unfortunately do you no good.
The Restructuring of the Season Passes
On top of the price increase, the Ikon pass will be limited to 7 days with no blackout days. The base pass will continue to offer 5 days with blackouts for holidays.
Does this mean you should skip Crystal altogether and get something like the Indy Pass? It might be the best alternative or to head up north.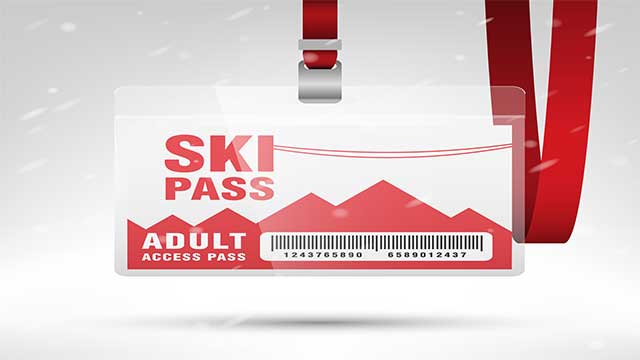 How Will This Effect The Community of Skiers & Boarders Near Crystal Mountain
Clearly, the $1,699 rumors of season pass pricing at Crystal Mountain was met with a lot of heartache. Enough to met some snow with everyone's tears.
Families and individuals are certainly going to be priced out of Crystal Mountain and the resort knows this. While it hurts for a lot of skiers and snowboarders in an already expensive winter sport, now is the crossroads.
This might be the breaking point for a lot of people that ski and snowboard at Crystal.
Is It All Just a Money Grab?
Most skiers and snowboarders will look at the improvements at Crystal Mountain as a money grab. Hopefully, we all can see some improvements aside from more expensive food and more retail shopping. It is the snow we come for after all.
On top of the increase in price on season passes, they will be set to make more from the hotel, retail space and food sales.
Crystal won't be hurting paying for their renovations but you don't need to hurt your wallet either. You can make the choice to find another resort to ski at. They left that decision up to you and made it easy for some people with the steep pricing.
If you weren't able to watch the press release, you can catch it here –
Final Thoughts On Crystal Mountain's Season Pass Pricing
Talk about expensive. Phew. Does Crystal have good trails and snow to ride? Absolutely. Is it worth a $1,699 season pass? Well, that is certainly worth a debate. We understand if people think that is too much and frankly we do too for a year-over-year increase.
Even if you can't get the season pass at Crystal Mountain next year, remember there are plenty of other places to ski and snowboard. The fun doesn't have to stop because Crystal Mountain is going to keep moving forward.
Let us know how you feel in the comments below.