Bear Creek Mountain Resort is a full season resort in the mountains of Pennsylvania. Being a four season resort, there are activities for families and individuals year around. Just a few of the activities they offer are hiking, biking and paddle boarding in non winter months, a year around conference center, weddings and many trails for skiing and snowboarding.
Read on to find out everything you need to know before you go to Bear Creek Mountain Resort.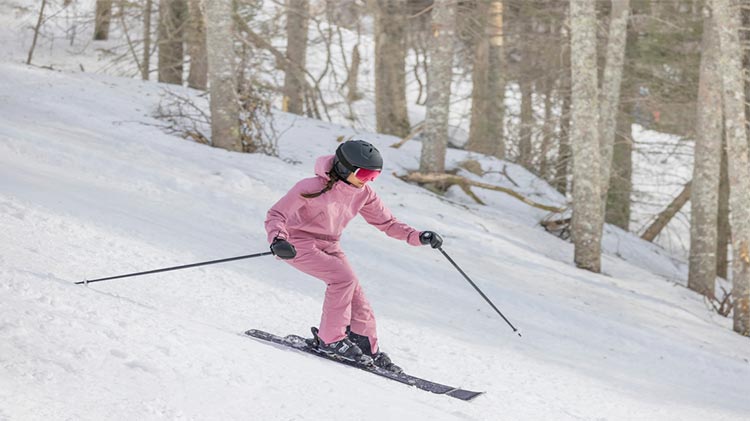 Where is Bear Creek Mountain Resort?
Bear Creek Resort is located in Macungie, Pennsylvania, just 30 minutes from Allentown, Pennsylvania in Lehigh Valley. Also Philadelphia is only an hour and ten minutes to the South. Being just a close drive from Philly, Bear Creek makes nice getaway to see some snow up in the mountains.
Does Bear Creek Have Lodging?
Bear Creek Mountain Resort, has a 116 room hotel on sight. There are indoor and outdoor pools on site, a fitness room and a hot tub. Some other amenities at Bear Creek include the business center and the mountain shop for anyone's small needs or souvenirs.
Also with the cabins in the mountain near by, Airbnb has some options next to Bear Creek that are worth checking out.
Does Bear Creek Mountain Resort Have Night Skiing?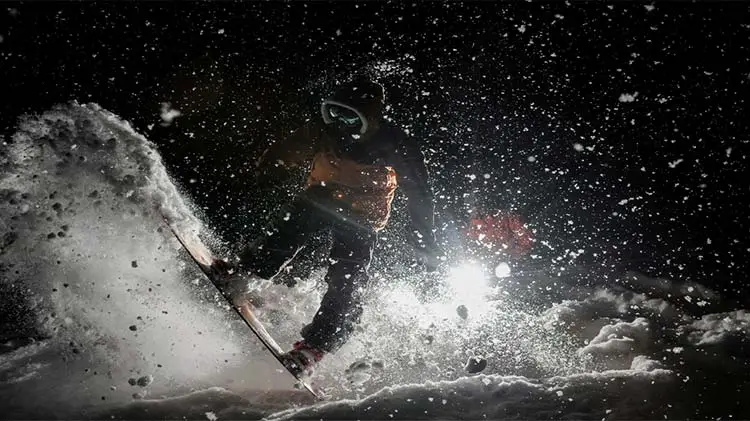 Bear Creek has night skiing and snowboarding which is one of the perks. Most trails are open for night time skiing and snowboarding. Even the terrain parks are lit at night! The fun doesn't stop when the sun goes down at Bear Creek.
When Is the Best Time to Go to Bear Creek ?
The best time to go to Bear Creek Mountain Resort is early in the morning on week days if possible. Aside from the workers and some locals, the slopes are at some of their most non peak times. Traffic starts to pick up after work and peaks on the weekends.
Also the winter holidays are a major time for Bear Creek to see an influx of people. Steer clear on holidays as the lift lines can stack up.
Does Bear Creek Have a Ski Shop?
Bear Creek has a full service ski and tune up shop in case forgetting anything on a visit. They carry all the major brands including Oakley, Burton, Dakine and Volcom. The resort also rents skis and snowboards.
Starting on November 1 each year, the shop opens up with preseason hours for tune ups.
Highlights of the Resort
For a small east coast resort, Bear Creek Mountain Resort is the perfect weekend get away.
Some of the highlights of the resort include –
23 Trails and 6 Lifts
116 room resort
Family friendly winter time tubing
Dining on site
3 winter terrain parks
7 miles of hiking in the warmer months
Single track mountain bike trails in the warmer months
Is There a Terrain Park at Bear Creek ?
Bear Creek Resort doesn't just have one or two terrain parks but they have three. One is specifically dedicated to families. For a smaller resort Bear Creek doesn't skimp on the terrain park features.
Does Bear Creek Blow Their Own Snow?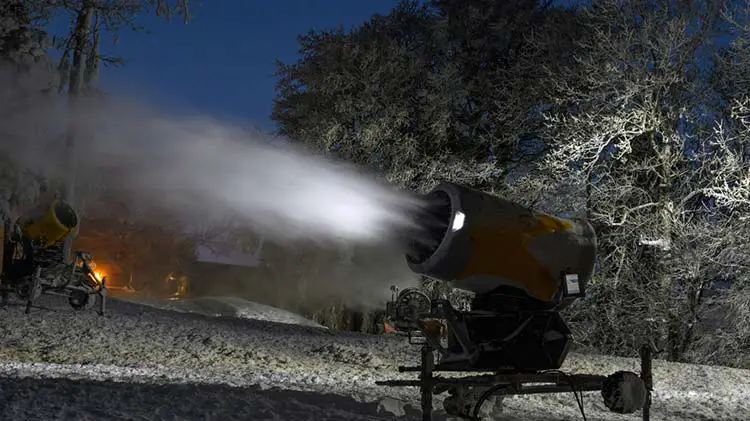 Bear Creek Resort has snow making coverage on 100% of it's trails. This lets the resort open to mid or end of November if the weather is getting cold and generally lets them stay open until late March or early April.
While all trails don't open at the same time, Bear Creek focuses on blowing snow to some of the more main trails and then move to harder trails once they have opened up the beginner and medium trails.
You can check out their trail cams here.
How Many Trails Does Bear Creek Ski Resort Have?
Bear Creek has 23 trails split between 30% beginner, 40% intermediate and 30% expert levels. One great thing about Bear Creek is that 70% of trails are geared towards more advanced riders. This is spread over a total skiable area of 86 acres.
It isn't the highest mountain in PA with a top elevation of 1,100 feet and a vertical rise of just 510 feet but it is still enough to carve in the snow and have some winter.
Key Takeaways: Bear Creek is a great resort for beginners and learning but they have plenty of trails in the moderate to advanced riding range.
Does Bear Creek Mountain Resort Have Snow Tubing?
Tubing at Bear Creek is one of the family fun activities and group activities. The tubes are taken up to the top of the hill via a conveyor belt and so are the people. Generally, Bear Creek Mountain Resort looks to open tubing around the same time as the resort which is late November or early December.
Is There Summer Mountain Biking at Bear Creek Mountain Resort?
Bear Creek Mountain Resort has both singletrack and doubletrack mountain bike trails for riding in the summer. The pro shop even has bike rentals available. There are no downhill trails or lift serviced trails. Other things that are popular outside of winter are having weddings and conferences at Bear Creek.
Conclusion
Bear Creek Ski Resort is great place to escape to the Pennsylvania mountains from the city It is a great family resort and a nice place to visit in winter or summer. There is nothing like getting some of the fresh mountain air that Bear Creek has to offer. Whether it is a first trip skiing and snowboarding or the 20th, Bear Creek won't disappoint.
Explore More Pennsylvania Ski Resorts