Ski Roundtop is a Vail Resorts Company resort that is also a sister resort to Whitetail and Ski Liberty. If you know Whitetail or Liberty then you probably have heard of Roundtop. The resort attracts people from all around Pennsylvania and Maryland as well since it is only an hour from Maryland.
If you have ridden at Ski Liberty or Whitetail and have been waiting to give Ski Roundtop a try, there has never been a better time than this winter. Read on to be in the know for Roundtop Mountain.
How to Get to Roundtop Mountain in PA
Ski Roundtop is located in Lewisberry, Pennsylvania. The resort is a little over 2 hours from Philadelphia, an hour and 20 minutes from Baltimore and just 2 hours and 20 minutes from Washington, D.C. Being so close to the large cities, Roundtop can attract some big weekend crowds.
If you are looking to hit some trails but not drive as far as the Poconos this winter then Roundtop is a good alternative option to get some skiing or snowboarding in.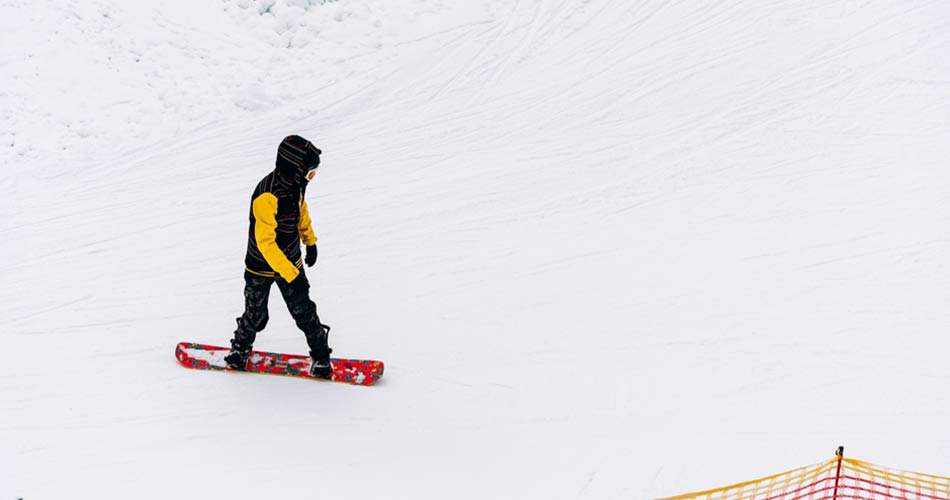 Ski Roundtop Lodging
Ski Roundtop doesn't have lodging on site but there are two Marriotts, a Hampton Inn and a Homewood Suites, all within 15 minutes drive. Our recommendation is if you are coming up from the South then make it a 2 for 1 trip and stay in Hershey, PA. It is still a close drive to Roundtop but there is a lot of atmosphere in Hershey, the home of Hershey Chocolate.
If you want to go to Ski Roundtop but want to rent a local cabin and have that woodsy feel then Vacation Rental by Owner ("Vrbo") is your best bet. You can find a place nearby the ski area, often for a bit less than the hotels.
Read More:
4 Ski Roundtop Cabin Rentals ( Ski Roundtop Lodging Options)
Does Ski Roundtop Have Night Skiing?
Ski Roundtop not only has night skiing but comes alive at night. The terrain parks fill up in the evening and during night riding as people hang out and hit the rails. The trails on the other hand generally thin out a bit at night and you can get in a lot of runs.
The Best Time to Go to Roundtop
The best time to go to Roundtop is anytime that Ski Liberty and Whitetail are filled up. Whitetail is the best of the 3 resorts and if you are in driving distance of one then you are in driving distance of all. Monitor the webcams for crowds but often Roundtop is the last to fill up of the 3 resorts.
Does Ski Roundtop Have a Ski Shop?
Ski Roundtop has a ski shop with all the essential warm clothes in the case you forgot something. You can find the shop on the lower level of the office building near the slopes. For a bigger selection, we recommend ordering from an online retailer like The House before you go but in the case something is missing, Roundtop should have it.
Highlights of the Ski Roundtop
Ski Roundtop is super convenient to get to in central Pennsylvania but that doesn't mean it will automatically be overcowded. Some of the highlights of the resort include –
20 Trails, 5 lifts, 3 magic carpets and a J bar
3 Terrain parks
103 Skiable acres
600 foot vertical
1,335 foot summit elevation
100% Snow making coverage on trails
Night skiing available
Terrain Parks – Things to Know
Ski Roundtop has three terrain parks. Fife and Drum is the biggest park at Ski Roundtop. It has the most challenging jumps and rail at this park. Ski Roundtop even hold their big air spectacular at this terrain park.
If you are a rail rider than head over to the J Bar Park. It had easier features for intermediate riders. This park is a great way to work on your skills to get up to Fife and Drum.
Key Takeaway: Roundtop is a surprisingly good resort for terrain park riders. Their park Fife and Drum has obstacles to challenge even the best park riders.
Is Ski Roundtop Good for Beginners?
Ski Roundtop is a gentle first ski resort for beginners to learn to ski or snowboard. A lesson can get you on the trails and learning right away. Ski Roundtop's helpful staff gives both ski and snowboard lessons everyday they are open. We highly rate Roundtop for new riders.
Does The Ski Area Blow Their Own Snow?
Roundtop blows their own snow on 100% of their trails. The season starts in early December as soon as they can get enough base blown. Once the beginner areas start opening up, the rest of the trails follow not long after.
How Many Trails Does Ski Roundtop Have?
There are 20 trails at Shawnee Mountain serviced by 5 ski lifts, 3 magic carpets and a J bar. It might not seem like tons of trails but once you get there, you'll see there are plenty to choose from and ride. One of our favorite trails is Upper Exhibition. The trail shoots down into Patriot or you can break off into Lower Exhibition.
Does Ski Roundtop Have Snow Tubing?
Ski Roundtop has snow tubing lanes just near the Mount View Lodge. Park in the East Parking Lot as it is closest to the snow tubing slopes. Snow tubing at Ski Roundtop is a blast for families and a great way to get younger kids acclimated with the slopes.
Is There Summer Mountain Biking at Roundtop?
There is no summer mountain biking at Roundtop in the summer but some people argue they have something better. Roundtop has the largest paintball operation in Central Pennsylvania.
There are 11 fields to battle it out on the weekends. Kids need to be 10+ years old to play traditional paintball or 8+ for low impact paintball. Give Roundtop a visit in the summer to check it out
Conclusion
Ski Roundtop central Pennsylvania's home for skiing and snowboarding. They are great at getting new riders to come out and try their slopes. Roundtop also hooks in more advanced riders with their double black diamonds and terrain parks. It just means there is a trail for all skill levels.
Between the winter activities and summer activities, Roundtop deserves a visit. Let us know in the comments below your favorite trail at Roundtop.