Shawnee Mountain Ski Area is sometimes overlooked by other resorts in the Poconos because there is a lot but people find something great when they get to Shawnee. A family oriented resort that is easy to get to from the eastern U.S. cities and picturesque mountain views
If you are looking to try out a new Pocono ski resort this winter or are just heading back to Shawnee, read on to answer all your pre-trip resort questions when planning your trip!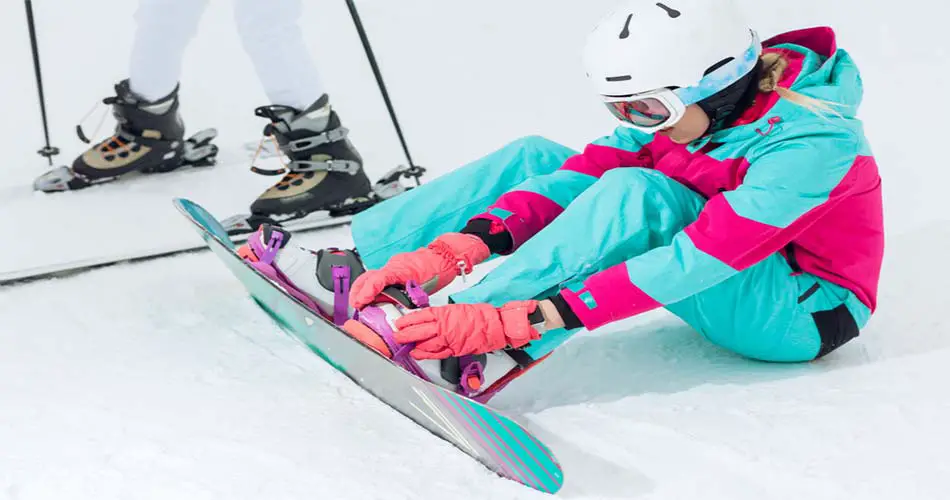 Where is Shawnee Mountain Ski Area?
Shawnee Mountain Ski Area is located just outside East Stroudsburg, Pennsylvania. The resort is an hour and 45 minutes from New York. It is also also 2 hour and 30 minutes from Philadelphia, PA. Washington, D.C. is 4 hours to the South of Shawnee Mountain.
When you are looking for a wintertime escape to the Poconos, Shawnee Mountain should be one of your top considerations. Not only is it a nice drive to get though but scenic at the same time.
Does Shawnee Mountain Have Lodging?
Shawnee Mountain Ski Area doesn't have lodging on site but Shawnee Inn and Golf Resort is close by. It is only 2.5 miles away. Another nice option is the Club Wyndam Shawenne Village which is only 2.5 miles from the ski area as well.
If you want to go to Shawnee Mountain but want to rent a local cabin than Vacation Rental by Owner ("Vrbo") is your best bet. You can find a place near by the ski area, often for a bit less than the commercial places.
Does Shawnee Mountain Have Night Skiing?
Shawnee Mountain Ski Area has night skiing once they get enough trails to open up. By mid December, night skiing generally goes until 9 p.m. on Thursdays through Sundays.
When Is the Best Time to Go to Shawnee Mountain Ski Area?
The best time to go to Shawnee Mountain Ski Area is anytime when the other resorts are in peak season. Typically Shawnee can be a little less crowded than the other Pocono resorts.
We wouldn't call it a hidden gem of the Poconos since so many people know about it but it is a great alternative to some of the more crowded resorts.
Does Shawnee Mountain Ski Area Have a Ski Shop?
Shawnee Mountain Mountain Resort has everything you need to stay warm or get you on the trail. They carry Ride, Spyder, Burton, Anon and many other popular brands. The ski shop is separate from the tune and repair shop.
You can find the tune & repair shop near the beginner's area. Both the repair shop and ski shop have friendly staff to help you out.
Highlights of the Shawnee Mountain Ski Area
Shawnee Mountain Ski Area is one of many Pocono resorts but not all are this family friendly. Some of the highlights of the resort include –
23 Trails, 6 lifts and 4 magic carpets
2 Terrain parks
125 Skiable acres
700 foot vertical drop
1,350 foot summit elevation
Very family friendly
Night skiing available
Is There a Terrain Park at Shawnee Mountain Ski Area?
Shawnee Mountain has two terrain parks. One is called the Delaware Park and the other is the Country Club Park. Split between them is a wide array of jibs, rails and jumps.
The Country Club terrain park is more geared towards beginners while the Delaware Terrain Park certainly is for more advanced riders. The Delaware terrain park has table tops, multi-jumps, and a rail garden just to name a few thing.
Is Shawnee Mountain Good for Beginners?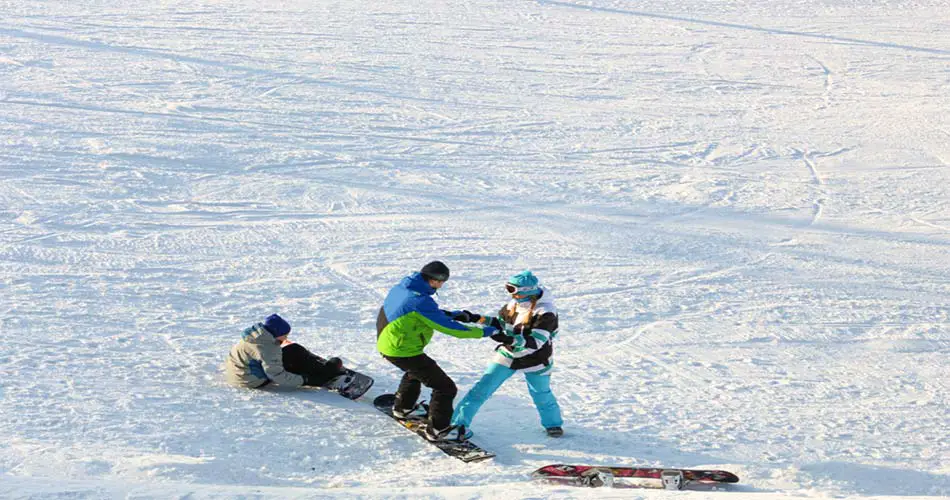 Shawnee Mountain Mountain Resort is good for beginners because if they are a fast learner, they can make use of their large amount of intermediate trails. 25% of their trails are beginner rated.
They also have group and private lessons in both skiing and snowboarding. Children can start learning to ride at age 3. Is that a good age to start? Find out here.
Key Takeaway: Shawnee mountain is a good ski area for beginners as they can quickly progress and take advantage of the many intermediate trails at Shawnee.
Does Shawnee Mountain Blow Their Own Snow?
Shawnee Mountain Ski Area blows their own snow on 100% of their trails. The season starts in early December as soon as they can get enough base blown. Over a week or two they work towards opening up their 23 slopes and never look back.
How Many Trails Does Shawnee Mountain Mountain Resort Have?
There are 23 trails at Shawnee Mountain serviced by 6 ski lifts. The resort can be a little less crowded than some of the other Pocono resorts and that can be can be something to take advantage of in peak season.
Their two terrain parks do see quite a crowd on the weekends though. Otherwise crowds spread out nicely on their trail system.
Does Shawnee Mountain Ski Area Have Snow Tubing?
Shawnee Mountain will supply the tubes and you just need to bring yourself. Snow tubing at Shawnee will put a smile on any child or adult's face as they glide down the slope.
One thing to be aware of is that snow tubing tickets are ONLY sold online. You can't buy a ticket in person although you can use your phone of course to buy an online ticket. Once the park opens, snow tubing stays open 7 days a week.
Is There Summer Mountain Biking at Shawnee Mountain?
Shawnee Mountain doesn't have any downhill mountain biking in the summer. The biggest thing they do in the off winter season is accommodate weddings. Reach out to them if you want to book a Shawnee Mountain wedding.
Conclusion
Shawnee Mountain Ski Area is right next to the Delaware river and is one of the lesser traveled Pocono mountain ski areas. It is a great place to learn for beginners but also for advanced riders to make use of their Delaware Terrain Park. You'll have to book off site if you are looking to do multiple days of riding and want to stay close by.
For a family friendly atmosphere, give Shawnee Ski area a visit this winter. Adults, kids and teens will all have a smile when flying down the slopes at Shawnee. Let us know your favorite Shawnee trail in the comments below!
Explore More Pennsylvania Ski Resorts