Immediately when you think of Alaska you probably think of the cold and skiing but you might not think of smaller ski areas like Arctic Valley Ski Area. Arctic Valley gets you on the snow just outside Anchorage without crushing the wallet. Their lift prices are more affordable than some of the larger resorts, they people are friendly and best of all, they are run by a non-profit that provides a place of recreation to the public.
It doesn't matter if you are from Alaska or visiting, Arctic Valley is a place worth skiing. Read on to discover what you need to know about Arctic Valley Ski Area.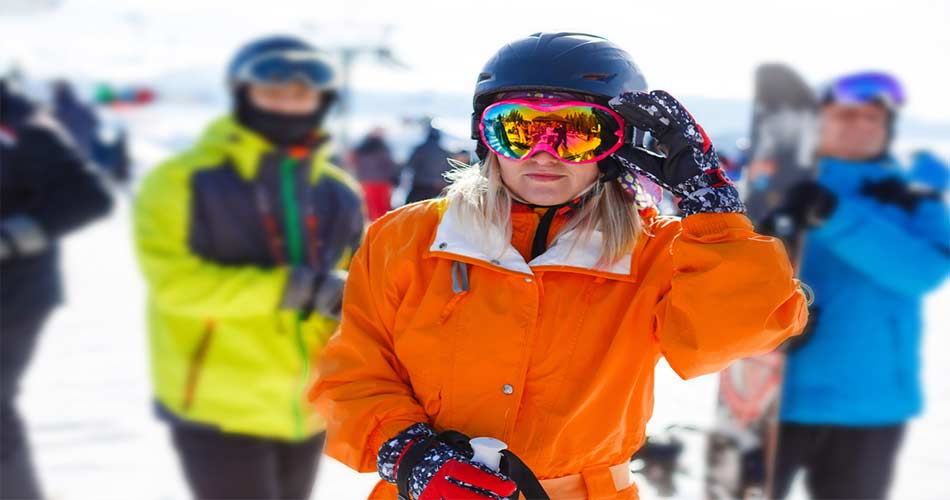 Where is Arctic Valley Ski Area Located?
Arctic Valley Ski Area is located in Anchorage, Alaska, making it one of the popular ski areas for the community. Some driving distances to the ski area include –
Anchorage – 25 minutes, 10 miles
Wasilla – 55 minutes, 45 miles
Talkeetna – 1 hour and 20 minutes, 70 miles
Need Arctic Valley Ski Area directions? Map it from your place here.
While the ski area is easiest to get to from Anchorage, it is also worth a drive from some of the other areas nearby if you are looking to get out on the slopes.
Highlights of Arctic Valley Area
What's a ski mountain without a few stats? Check out these stats before you head up to the mountain-
17 named trails
2 Chair lifts, T-Bar and rope tow
1,214 Ft of vertical rise
Summit elevation: 4,068 ft (Rendezvous Peak)
Snow tubing
What is Arctic Valley?
Arctic Valley is a family-friendly ski area that is run by the Anchorage Ski Club. Operations are mainly run by volunteers and the mountain keeps running from the lift tickets. You won't feel price gouged like skiing at some of the $200 a day resorts in the lower 48. In fact, you'll probably feel that you are supporting a good cause.
The ski club looks to promote education and recreation on the mountain at Arctic Valley so your ticket goes to a good cause. Just remember, while it is great to be a member, you can still buy lift tickets as a non-member and ride on the slopes.
Lodging Near Arctic Valley Ski Area
Not a lot of people look for lodging near Arctic Valley Ski Area. It is more of a daytime ski area for the community. If you are from out of town then you might already have reservations in Anchorage. If you don't, that is the place to look.
Does Arctic Valley Ski Area Have Night Skiing?
There is no night skiing at Arctic Valley as the latest lifts close at 6:00 p.m. starting in mid-March. Before that the lifts close at earlier times.
The Best Time to Visit The Ski Area
The best time to visit Arctic Valley is on a Thursday or Friday. Weekday skiing is only after March 1st. On a weekday, you are likely to get no lift lines, great snow and a lot of runs in. You can't complain about that or find that at some of the resorts in the lower 48.
Rental Gear at Arctic Valley: What to Know
Don't show up to Arctic Valley Ski Area and expect to rent gear. You'll have to get that before heading up to the mountain. So where do you get it? Here are a few places to get rental gear before heading out to the slopes.
Alaska Outdoor Gear Rentals
Play it Again Sports
Ski AK
Blue & Gold Boardshop
Powderhound Ski Shop
Once you have gear, you can take a lesson. There is even online booking for lessons. You just need to indicate your skill level when you book.
Arctic Valley Ski Area Terrain Parks
Arctic Valley is downhill focused, well aside from the tubing that is of course. You'll have to make the best of the features out there on the mountain if you want to mix it up a bit as there isn't a large built out terrain park like you may be used to at resorts.
Is Arctic Valley Ski Area Good for Beginners?
Arctic Valley Ski Area is fantastic for beginners. As we mentioned, you'll need to sort out some rental gear before you go since they currently don't rent gear but the members offer lessons. Since Arctic Valley is community focused and has both a beginner area, as well as a smaller Pony slope next to the rope tow, you can't go wrong learning there.
Trails at Arctic Valley – What to Know
There are 17 named trails as Arctic Valley but plenty of area to ski. A rough generalization of the trail breakout is the following –
2 Beginner runs
9 Intermediate
6 Advanced runs
One of the best known runs at Arctic Valley is Champagne. If you want the speed and the powder, a lot of the time you won't be disappointed. For the latest views of the trails be sure to check out the Arctic Valley webcam to see the slopes.
Other Winter Activities at Arctic Valley
So what else is there to do at Arctic Valley? On the weekends, you can hit the tubing park with the entire family. There isn't much more fun for kids than flying down the slope on their tube. The tubing park is a blast for almost all ages and a must if you have kids.
Is There Summer Mountain Biking at Arctic Valley ?
When the snow does melt off at Arctic Valley you can still get out to the mountain. While you can't mountain bike on the trails, you can hike them. There is even a cabin on top of chair lift 2 if you want to do a bit of camping. Be sure to reserve in advance but it can be a fun experience with amazing views that look out over Anchorage.
Final Thoughts:
Arctic Valley Ski Area is a must-visit if you live in Anchorage. There's no reason not to take advantage of the winter with a bit of skiing or snowboarding at this community focused mountain.
You'll usually only be met with good snow and smiles when you go Arctic Valley. It's not like skiing a Vail run resort and that is for the best. Let us know why you enjoy Arctic Valley in the comments below!
Explore More Alaska Ski Resorts