Living out of a van and embracing the snowboard van life can be a great way to maximize your snowboarding season. With the advent of multi-resort passes like the Ikon and Epic, it is easier than ever to travel and ride to many locations in a single season. If you have a backcountry setup, this freedom continues to expand.
However, paying for accommodation quickly adds up. Owning a van or RV eliminates this need, as you essentially have a miniature hotel room wherever you may be. In this article, you will learn how to pick a rig, outfit it, and seven essentials that will take your van life dreams to the next level.
Finding a Van or RV
Perhaps the biggest decision you will make in your path towards snowy freedom is what vehicle to choose. Here are the three main questions you should ask yourself before pulling the trigger on a van or RV.
● What is your budget?
The biggest determining factor in what vehicle you should purchase is budget. You can buy and outfit a totally functional van for just several thousand bucks if you are willing to sacrifice some comfort. If money is not an issue, you can buy or create a rig that is ready for anything and is as comfortable as a small, luxury apartment.
Set a budget for the vehicle itself, as well as a second budget for what you are prepared to spend on outfitting it. From here you will be able to narrow your choices to find the best option for you.
●How many people will be living in it?
How many people will be living in your van or RV will determine what size vehicle you need. If you travel solo, you can easily get by with a small cargo van like a Ford Econoline. Add a partner into the mix and you may want something more spacious, like a sprinter van. Certainly an upgrade from sleeping in a car for skiing. That just isn't sustainable in the long run.
Bringing the whole family along? It may be best to look for a full-size RV.
●Where will you be camping?
This is another good question to ask yourself ahead of time. If you are okay with paying for places to stay, like RV parks and campgrounds, then something that is obviously a house on wheels, like an RV or decked-out school bus, won't be a problem.
However, if paying for camping every night will be financially unsustainable for you, you'll want to get something more incognito, like a cargo van so you can blend in when necessary.
Outfitting Your Van for Snowboard Season
The biggest difference in outfitting your van for snowboarding season vs the shoulder seasons and summer is that you are going to want it as warm and dry as possible. This means you should be prepared to spend a bit more money in the insulation and heating departments than someone who will be van-living around Southern California.
The three best insulation options for a van are sheep's wool, thick Polyiso foam board, or spray foam. Combine this with a diesel heater or wood stove and you will be cozy and warm all winter long. Snowboarding gear gets wet and you don't want this moisture in your van.
For this reason, it will also be important to purchase some kind of exterior storage, like a roof rack or trailer hitch cargo carrier to keep the snow where it belongs– outside.
7 Essentials for Living in a Van During Snowboard Season
Now let's get into the details. Here are seven items that will be your best friends while van-living through the snowboard season.
Jackery Portable Power Station and Solar Panels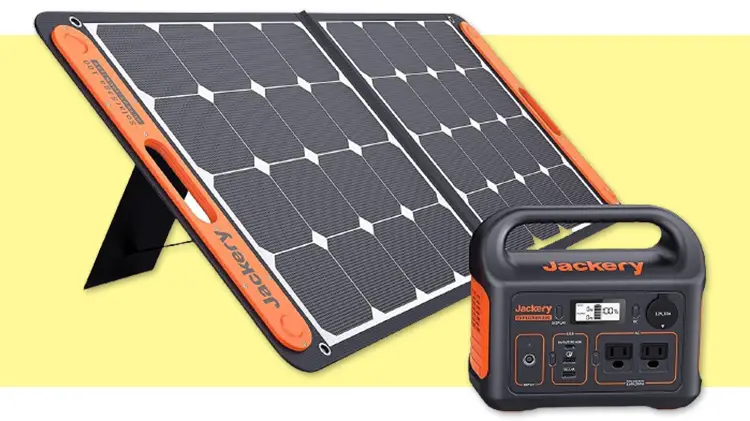 Having electricity is essential for comfort in the winter. Whether you use this power for a heater, charging devices, or making hot cocoa with a tea kettle, you will thank yourself later for spending the money now.
The Jackery Portable Power Station with Solar Panels is one of the most straightforward and affordable options for getting you powered up for the winter. You can use it for both AC and 12v power, charge it from a wall outlet when the sun is behind the clouds, and easily stow it away when it is not needed.
A Basic Safe for Essential Belongings
Living out of a van creates some risk. If you are doing it full-time then many of your most prized possessions will inevitably be in the vehicle with you. Unfortunately, car break-ins do happen, so prepare for the worst and keep your valuables secure with a small electric safe.
Thule Roof Ski and Snowboard Rack
This one brings us back to keeping the van dry. The Thule Roof Ski and Snowboard Rack is an exceptional choice for exterior gear storage. With it, you can easily pop your snowboard onto the roof at the end of the snow day and head inside.
Because it is specifically made for transporting skis and snowboards, you never have to worry about its security on the highway.
Hanging Food Baskets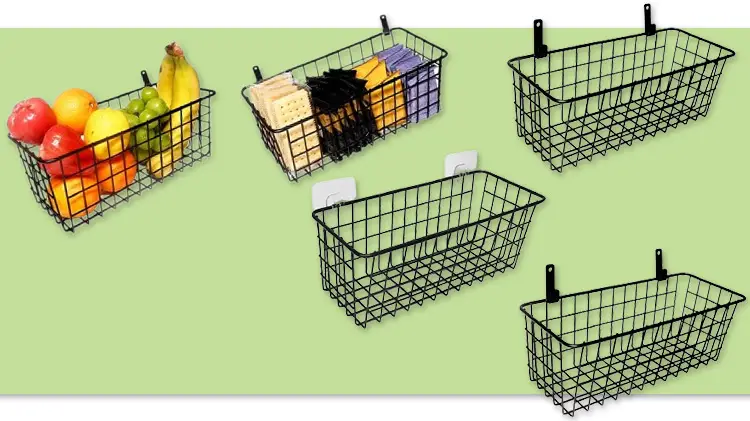 Spending long days on the mountain burns calories. You'll be hungry when you get back to your van at the end of the day and want to make sure you have plenty of food storage. These hanging baskets are a simple and affordable option, so you can chow down without sacrificing organization.
Yeti Roadie – The Ultimate Road Cooler
Being able to keep foods fresh on the road is a game changer. Many people doing van-life subsist purely on unrefrigerated goods like rice, beans, and ramen. There's no reason you should have to modify your diet to live on the road.
The Yeti-Roadie is an ultra-insulated, small cooler that serves as an excellent choice for keeping food fresh and beers cold on the road. Just pop in some snow and you're good to go!
Fire Extinguisher: Better To Have It and Not Need It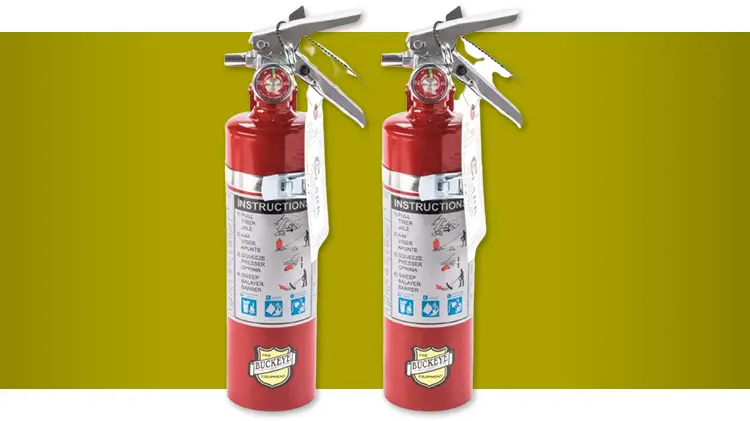 This one comes from personal experience. A couple of months after moving into my van, I was driving down the road in Moab, UT when I noticed smoke coming out from under my driver's seat. I did not have a fire extinguisher and had to improvise by quickly pulling over and spitting water onto my van's flaming fuse panel.
Needless to say, I purchased an extinguisher the next day. Save yourself peace of mind by always keeping a fire extinguisher in your van. After all, a van on fire is a house fire!
Read More:
Electric Water Kettle
Quickly boiling water in your van during the cold months of winter is a luxury that cannot be understated. Having coffee, tea, or ramen in a matter of minutes is something that will make those cold days that much more comfortable. An electric tea kettle like this one can plug right into your power station and boil water in less than a minute.
A Bonus Must Have: French Press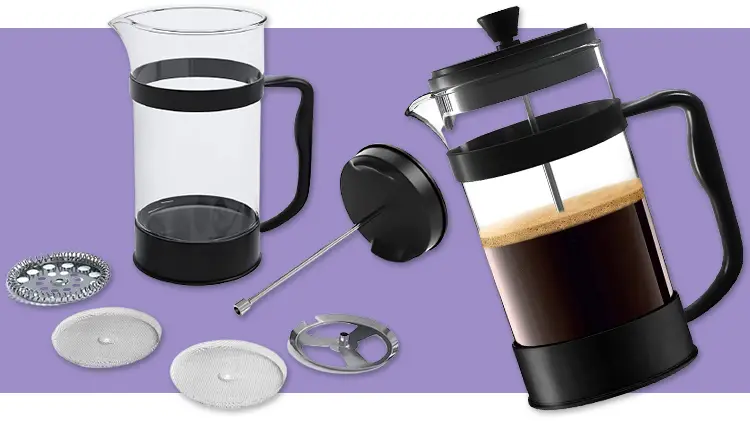 If you are a coffee person, you will not want to sacrifice your morning cup while on the road. A french press is a sleek and easy way to quickly make a delicious cup of coffee. Save yourself the space and power needed for a full-size coffee machine and make the same quality brew with a French press.
Snowboard Van Life: Final Thoughts
Living in a van or RV will give you the freedom to chase pow across the country all winter long. With a quality set-up, the whole world becomes your backyard. Take the time to plan and create a practical and comfortable home on wheels, get the essentials, and you will be grateful each time you step inside at the end of a day on the mountain.
Let us know what your most essential van life item is in the comments below!