Updated August 3, 2023 by Jessie Gonzalez
Every seasoned skier and rider understands that buying a season pass is the most economically friendly way to enjoy the season. However, if you like to experience multiple resorts, buying a specific season pass can feel restricting. Lucky for you, a multi-mountain pass is your ticket to experiencing the best ski resorts across the country.
Let's check out one of these such passes – the Ikon Pass – and determine if this big-ticket item is right for you. We will see, is the Ikon Pass worth it?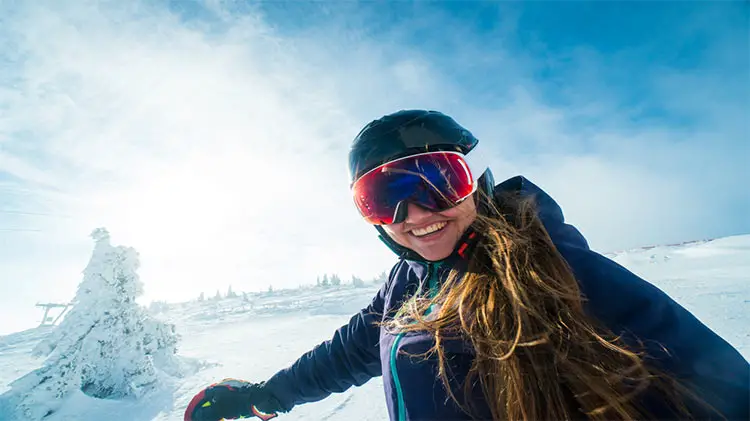 What is the Ikon Pass?
The Ikon Pass is one of two competing multi-resort season passes, the other being the Epic Pass. Owned and operated by Alterra Mountain Company, the Ikon Pass gives you access at up to 50 resorts worldwide for one set price.
In an era where winter sports enthusiasts are choosing to "bail on Vail" (the company behind the Epic Pass), the Ikon Pass offers a refreshing alternative to numerous world-class mountains that exist outside of Vail's ski resort network.
Don't be the jerry who hits the mountain without a ski pass holder. Shop now.
How Much is an Ikon Pass? Is the Ikon Pass Worth It?
Those looking to purchase an Ikon pass will find that it has multiple options, each with different price points. Pass options range from multi-day session passes to unlimited passes that come in either a restricted or unrestricted form.
Your pass decision will depend on factors such as:
Do I plan to ski/ride on holidays?
How much do I plan on riding this season?
What is my budget?
How much do I plan to travel?
Ikon Pass Levels: They Affect the Cost
Once you've determined your answers to these questions, you can decide on which Ikon pass is ideal for you. Let's break down each level by price and features.
Ikon Pass
The complete Ikon Pass is the most extensive pass level, offering access to 56 unique destinations with no blackout dates! This access includes:
Up to 7 days of access at over 35 additional destinations.
15 unlimited ski and ride locations.
With unlimited access also comes the highest price tag:
Adult (23+): $1,259
Young Adult (13-22): $939
Child (5-12): $419
Infant (0-4): $149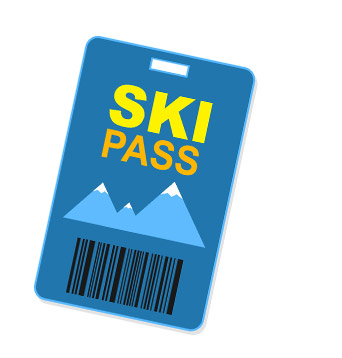 Ikon Base Pass
The Ikon Base Pass is the more affordable option of the complete pass because of its restrictions and holiday blackout dates. Even though the access is not unlimited, it is the perfect selection for people that don't intend to ski or ride on peak holidays. After all, do you really want to experience those crowds anyways?
Let's look at some features:
Unlimited skiing and riding at 14 destinations except for blackout dates.
Up to 5 days at 34 additional destinations.
And the pricing:
Adult (23+): $929
Young Adult (13-22): $669
Child (5-12): $349
Infant (0-4): $99
Ikon Session Pass
The Ikon Session Pass is designed for people who only plan on skiing or riding for a couple of days in the season. It comes in three options: 4 days, 3 days, or 2 days. Purchasing a multi-day session pass is a fantastic way to save on lift tickets. The more days you purchase, the greater the savings.
4 – Day
3 – Day
2 – Day
Adult: $469
Young Adult: $389
Child: $279
Infant: $279
Adult: $389
Young Adult: $319
Child: $229
Infant: $229
Adult: $279
Young Adult: $239
Child: $179
Infant: $179
Can I Use A Payment Plan for the Ikon Pass?
Considering the high cost of the Ikon Pass, many buyers may be wondering if there is a payment plan option. The answer to that is – yes!
The Ikon Pass utilizes Affirm to process payment plans. This is a great option for individuals that don't want to spend all the money upfront. Purchasers can choose to make payments over the course of 3, 6, or 12 months.
This does offset the initial cost, but doing so will result in paying more for your pass in the end. These plans have an APR of 15%, so be sure to factor that into your purchasing decision.
Discounts for Ikon Pass: What to Know.
Before pulling the trigger and purchasing your Ikon Pass, check to see if you qualify for any discounts. Ikon offers significant cost savings for students, nurses, active and retired duty military members, and their dependents.
These discounts are the same regardless of which category you fall under. The discount prices for adult tickets are shown below:
Ikon Pass: $899
Ikon Base Pass: $659
4 – Day Session Pass: $389
3 – Day Session Pass: $319
2 – Day Session Pass: $239
Keep in mind that there is a verification process to determine if you truly fall under a discounted category. The Ikon pass college discount requires college students to use their college email address. The Ikon pass nurse discount will require nurses to select their hospital or organization from a drop-down list. Active and retired military members will have to select their branch of service.
What Mountains Does Ikon Pass Cover?
The Ikon Pass covers mountains across the globe, but most resorts are located in North America. For the Ikon and Ikon Base pass, all the unlimited access resorts are owned by Alterra Mountain Company. The other resorts that have limited access are independent mountains that have partnered with the Ikon Pass. They aren't the same as the Epic Pass so make sure you study both.
Outside of the United States and Canada, where is the Ikon pass valid? The Ikon Pass includes mountains in South America, Europe, Asia, and Oceania (Australia and New Zealand).
Resorts outside North America don't have the unlimited access that many other ones do, but it's an amazing opportunity to be able to ski or snowboard on another continent. Mountains that are in the southern hemisphere have a reversed snow season, meaning you can continue your ski season by taking a trip overseas.
East Coast Ikon Pass Destinations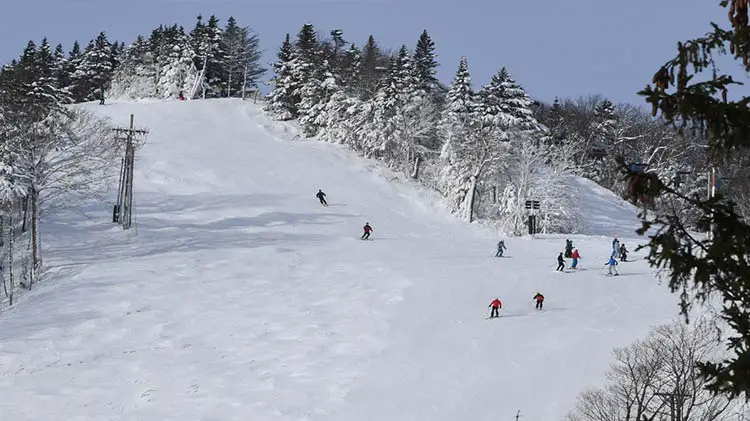 Stratton
Pico Mountain
Sugarbush Resort
Snowshoe Mountain
Sunday River
Sugarloaf
Loon Mountain
Windham Mountain
Central Epic Ikon Destinations
The Highlands
Boyne Mountain
West Coast Ikon Pass Mountains
June Mountain
Mammoth Mountain
Bear Mountain
Snow Summit
Palisades Tahoe
Pacific Nw
Crystal Mountain
Alpental
The Summit At Snoqualmie
Mt. Bachelor
Schweitzer
Sun Valley
Dollar Mountain
Big Sky Resort
Jackson Hole Mountain Resort
Taos Ski Valley
Deer Valley Resort
Solitude Mountain Resort
Brighton
Alta Ski Area
Snowbird
Snowbasin
Ikon Pass Mountains Colorado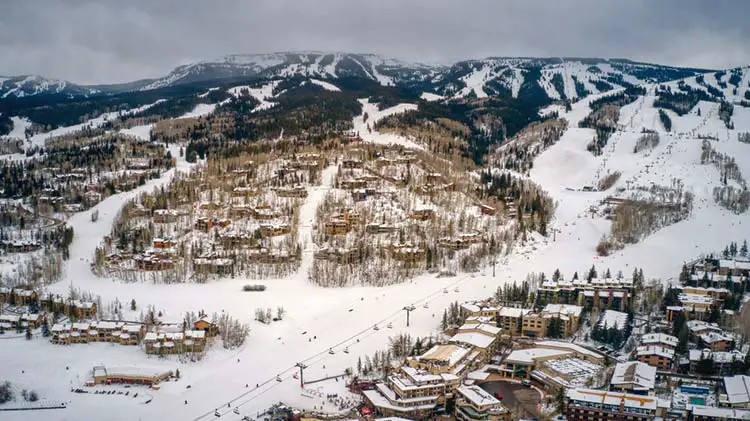 Colorado has a large selection of Ikon Pass destinations because of the Rocky Mountain range that encompasses a large portion of the state. Being one of the most iconic skiing and snowboarding locations in the world, you can find some of the best terrain and snow here. Ikon Pass mountains here include:
Steamboat
Aspen Mountain
Aspen Highlands
Buttermilk
Winter Park Resort
Copper Mountain
Arapahoe Basin
Eldora Mountain Resort
Ikon Pass Destinations Abroad
When it comes to pass destinations abroad, the Ikon Pass has it locked down. With 11 resorts outside of North America and 8 in Canada alone, one could make an entire season out of foreign skiing. Be sure to take advantage of these resorts if given the opportunity, as they are entirely included in your pass. Don't miss out! Here are all Ikon pass destinations abroad:
Canada:
Banff Sunshine
Mount Norquay
Lake Louise Ski Resort
Revelstoke Mountain Resort
Cypress Mountain
Red Mountain
Tremblant
Blue Mountain
Europe:
Zermatt Matterhorn, Switzerland
Kitzbuhel, Austria
Dolomiti Superski, Italy
Chamonix Mont-Blanc Valley, France
Oceania:
Thredbo, Australia
Mt. Buller, Australia
Coronet Peak, New Zealand
The Remarkable, New Zealand
Mt. Hutt, New Zealand
Asia:
South America:
Ikon Pass Night Skiing
There is a huge list of resorts on the Ikon Pass that have night skiing. These include:
Steamboat
Big Bear Mountain Resort
Blue Mountain
Sunday River
Brighton Resort
Snowshoe
Boyne Highlands
Boyne Mountain
Mt. Norquay
Crystal Mountain
The Summit at Snoqualmie
Cypress mountain
Niseko United
Coronet Peak
Thredbo
Ikon Pass Holiday Restrictions
If you've decided to purchase the Ikon Base pass, you will be unable to enjoy most resorts during designated holiday periods. This is the resort's attempt to reduce excessive traffic during these times. Unless you are unable to ski or ride on other dates, we highly recommend that you avoid holiday dates regardless.
Holidays are generally some of the busiest time periods for ski resorts. You will find yourself waiting in massive lines and dodging hundreds of beginners as you make your way down an overpacked run. It's much better to plan your ski trip outside of these dates.
Benefits of the Ikon Pass: Is the Ikon Pass Worth It?
The Ikon Pass comes with a host of benefits and perks that extend beyond mountain access. Be sure to take advantage of all these as much as you can.
At select destinations, discounts with Ikon pass include 15% off food, beverage, and retail purchases. While the resort likely still has inflated prices, this discount can help offset some costs if you do have to make a related purchase.
Pass holders looking to buy tickets for their friends and family will also receive 25% off window prices. Full Ikon pass holders receive 10 buddy tickets a year, while Ikon base pass holders still receive a respectable 8 passes.
Some additional perks of the Ikon Pass include a $50 membership to POW (Protect Our Winters), discounted heli-skiing tickets, and discounts on lodging at participating locations.
Does the Ikon Pass Work in Summer?
Your Ikon pass does come with summer access, but the details of this are extremely limited. Your pass only gets you specific gondola and chairlift rides at selection destinations. To redeem this, you will need to have your pass scanned at the ticket counter.
Peak Seeker Pro Tip: The Ikon Pass does not include summer access to mountain biking at any of its resorts.
However, people looking to use their Ikon pass in the summer can do so by traveling to the southern hemisphere. As mentioned, these resorts have an opposite ski season to the Northern Hemisphere. Access is limited (up to 5 days), but it is still a great way to utilize your Ikon pass in the summer months.
Ikon Pass Refunds: The Fine Print
So, what happens if you run into a situation where you don't end up using your Ikon pass? Or maybe you regret making the purchase in the first place. Does the Ikon Pass offer refunds? Let's look at their policy.
Unfortunately, if you purchased an Ikon Pass in full and decide you no longer want it, it is non-refundable. You will not be able to get any money back, whatsoever. So before making your Ikon pass purchase, make sure you're 100% confident about your decision.
While you cannot get refunded payment, the Ikon Pass does offer Adventure Assurance. This allows you todefer your pass and receive credit for the next season in the event you don't use your pass. To qualify for this, you must have not used your pass at all, and the credit refund must be initiated by December 8th.  If you did use your pass, you can still defer it to the next season by receiving proportional credit for the amount it was used.
So is The Ikon Pass Worth It?
If you plan on skiing or riding a lot this coming season, and intend on going to multiple mountains, buying a multi-resort pass is a no-brainer. Its diverse access to many different resorts, all at a discounted price, is tough to beat.
When comparing the Ikon Pass to other pass options, it really comes down to personal preference. Each pass has completely different resorts, so identify which resorts you plan to visit most and go with the pass that includes these.
At the end of the day, the value and access of the Ikon Pass makes it absolutely worth it to some people. Don't just take our advice though, see what others have to say about the Ikon Pass as well. Some aren't as sold on the Ikon Pass and here's why… Once you've heard two opinions, think about heading over to Ikon's site, buying your pass, and starting to plan your next legendary winter ski season.