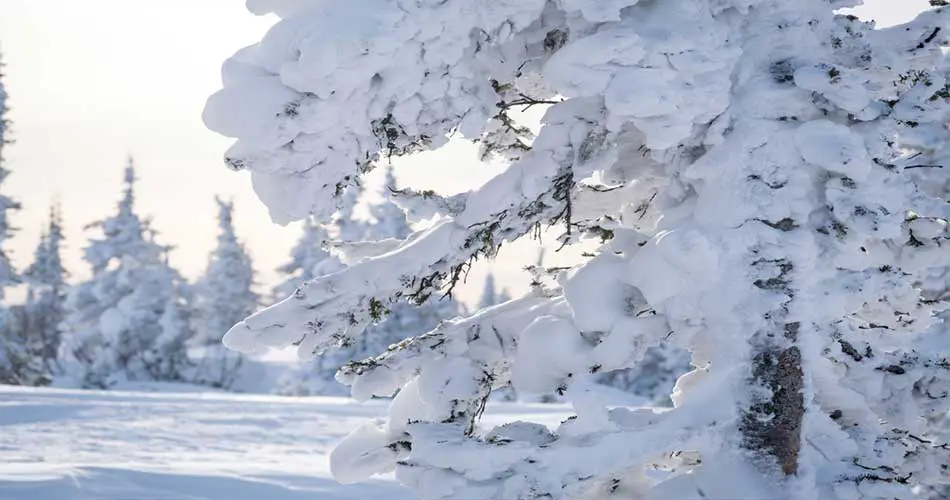 Mt. Spokane Ski & Snowboard Park just outside Spokane is a yearly staple for the people of eastern Washington and western Idaho. Less than 35 miles from the city and about an hours drive, the ski resort has over 1,700 skiable acres. There is no need to make a big trip further west when all of that is in your backyard.
Read on to learn about skiing and snowboarding at Mount Spokane, something you should know if you live or are moving to the city.
Highlights of Mt. Spokane Ski Area
Check out these stats before you get out of the city and to the mountain. You'll want to go right now.
52 trails
7 Lifts
Over 1,700 skiable acres
16 night skiing trails
Summit elevation: 5,889 feet
Where is Mt. Spokane Ski & Snowboard Park Located?
Mt. Spokane Ski & Snowboard Park is located in Mead, Washington. Mead is less than an hour to Spokane. Some driving distances to cities from the ski area include – 
Spokane, WA – 1 hour, 35 miles
Missoula, MT – 3 hours and 45 minutes, 210 miles
Kennewick, WA – 3 hours, 170 miles
Hayden, ID – 1 hour and 10 minutes, 43 miles
Need Mt. Spokane Ski & Snowboard Park Directions? Map it from your place here.
Now you know how long it takes from Spokane and it isn't long, so let's plan for a weekend trip. Here's a few more things you should know about the ski area.
What is Mount Spokane Ski?
Mount Spokane is a family-friendly ski area. It is great to get away to if you are looking to get outside in the deep of winter. You don't have to be an expert to head up to the mountain because it is a super welcoming mountain. In fact there are tons of beginner trails but more on that in a minute.
Lodging Near Mt. Spokane Ski & Snowboard Park
There are really two choices of lodging at Mt. Spokane Ski & Snowboard Park.
Vacation rental by owners
Local lodge
If you have come from a far, don't want to drive back to Spokane or want a getaway weekend, consider looking for a vacation rental by owner or Airbnb. It is the easiest way to book a cabin or private house up in the mountains near the ski area.
Otherwise, less than 15 minutes away is Bear Creek Lodge. It is one of the closest lodges to stay near Mount Spokane Ski & Snowboard Park. Rooms start around $100 a night and they even have snowtubing during select times. Bear Creek does fill up around the holidays, so be sure to book in advance.
The Best Time to Visit Mt. Spokane Ski & Snowboard Park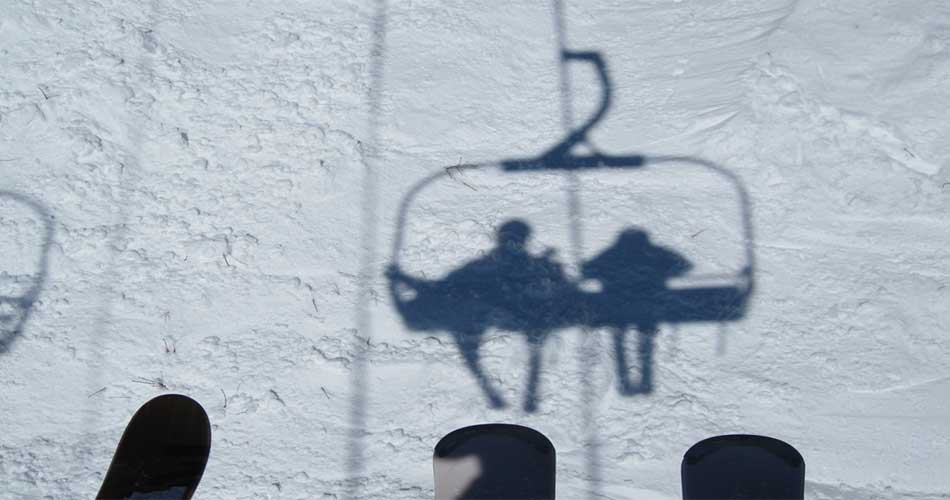 The best time to visit Mount Spokane is earlier in the week. There will be less traffic on the lifts on Monday through Wednesday. This comes at a cost though because you won't get to enjoy the night skiing until Wednesdays. Figure out if night skiing is important and if so, head up on a Wednesday for a full day of riding.
Does Mt. Spokane Ski & Snowboard Park Have Night Skiing?
Yes, Mt. Spokane has night skiing on 16 trails. Night skiing starts early January and is Wednesdays through Fridays till 9 p.m. It is a great way to take advantage of the mountain after work.
Rental Gear at Mt. Spokane: What to Know
It's not a problem if you don't have gear or are new. The rental shop will have everything you need at the ski park. You can rent both skis or snowboards and boots. One tip is that you can fill out the rental waiver online and have it all ready for when you show up.
Rentals start at 8:30 am sharp so be sure to be one of the first in line if you want to be first on the trails.
Mt. Spokane Ski & Snowboard Park Terrain Parks
You won't be disappointed if you are a freestyle rider headed to the ski and snowboard park. Mt. Spokane has over 50 terrain park features to try and unless you are advanced, you won't get to try them all. You'll have to work your way up!
There are 5 separate terrain parks to explore at the mountain.
Progression park (beginners)
Half hitch (intermediate)
Gnarwood Forst (intermediate to expert)
Ego Flats (intermediate to expert)
Lamonga Park (intermediate to expert)
Always work your way up on the small boxes and rails before going after the bigger features. As you get better, you will be riding some of the best freestyle ski and snowboard jumps the Pacific Northwest has to offer.
Is Mount Spokane Ski & Snowboard Park Good for Beginners?
Mt. Spokane Ski & Snowboard Park can be a bit intimidating for beginners due to its size but honestly, on their first few days, beginners aren't going to see the whole mountain. Get a lesson and start small. Make the learning area your friend until you have it mastered. Then go onto the harder greens.
Beginners should start on Ego Flats and the Beginner's Luck lifts before moving up to Parkway Express.
Trails at Mt. Spokane – What to Know
There are 52 trails to ride at Mt. Spokane. You'll need multiple days if you want to ride the full skiable acres they offer. You'll also need a high skill level for some of their black diamonds.  A break out of the trails is as follows. 
23% Beginner
62% Intermediate
15% Expert
So now you know a lot about the ski area we want to let you in on a few of the trails Peak Seekers love. Here are some of our favorites –
Beginner
Pond Run
Crash & Burn
Yellowbrick Road
Intermediate
Northwest Passage
New Bowl
Ridge Run
Expert
Pro Tip: Even if you are a competent skier or snowboarder, always start at green and work your way up the trails. You never know the difficulty of trails at a new ski area
Other Winter Activities at Mount Spokane
Are you into uphill skiing? If so, there are a few routes including up Teakettle and up Yellowbrick Road from Jim's Gem. It is a great way to mix up the downhill so if you haven't tried it before, maybe give uphill skiing a try.
Is There Summer Mountain Biking at Mount Spokane?
Rumor has it that they will get the lifts running to a bike park in the summer. Stay tuned because Mount Spokane would be the place to go if the lifts run. Otherwise the state park has plenty of trails to check out for summer mountain biking near Mount Spokane.
Final Thoughts:
Mt. Spokane Ski & Snowboard Park is a must-visit if you live in Spokane. It is equally worth a visit if you are coming in from out of state or don't live nearby. Get a cabin for the weekend, explore the trails and see something new. There is surely something to impress you on the mountain at Spokane, you just need to find it!
Explore More Washington Ski Resorts