Have you gotten past the beginner stage or just have an itch to get your own snowboard gear? We will look at how much does snowboarding gear cost, some areas you can save and others you probably shouldn't.
If you plan on hitting the mountains for years to come then often it is a good idea to get your own snowboarding gear. Let's jump into how much it will run you.
Essential Snowboard Gear
Snowboard Jacket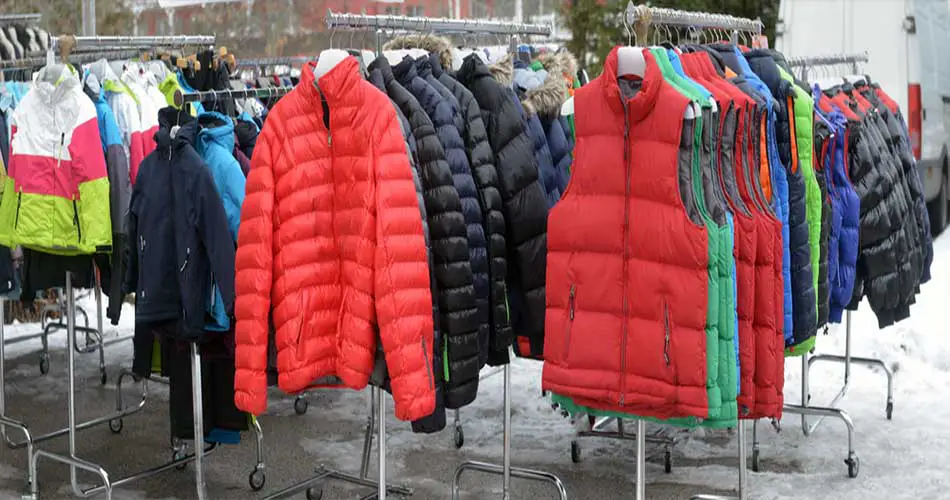 You can always go with an outer shell and base layer up for sometimes a cheaper options. Often you can get a good snowboard jacket from $170-300. Higher end models can go from $400-600 too.
Get a good brand name but remember you are paying for brand name as well. What that means is, often you can get a better deal on a Burton per se vs a Patagonia. Burton is an awesome brand but with Patagonia, you are certainly paying a bit for the name value.
Again, snowboard jackets are something you can pick up used. It is important to get one with vents under the armpits so you can let out heat when you warm up.
Let's say you grab a jacket at $250.
Our total so far: $250
Sale
Burton Mens Covert Jacket
A perfect blend of rugged durability and modern style, designed to elevate your outdoor experiences. Crafted with precision, this jacket combines advanced features with a sleek aesthetic, making it a must-have for adventurers and urban explorers alike.
Snowboard Pants
Snowboard pants are similar to the jacket, getting something that is waterproof is essential. When getting snowboard gear, you can either go with snowboard pants or snowboard bibs. It's really a personal preference. At the end of the day, they both do the same thing. Some people find that bibs stay on better while others find the straps uncomfortable.
Decent snowboard pants can be had in the $120 to $200 range. Of course some go higher than that. For our purpose, we will take on another $150 to our total.
Our total so far: $400
Snowboarding Gloves
Gloves or mittens are just as important as any of your other gear. It is not a time to skimp. The last thing you want is cold hands when you are trying to be out on the mountain all day.
A decent pair of gloves will be water resistant or maybe have Gore-Tex fabric to repel water. Nicer gloves will have a thumb wipe to clean off your goggles. Others gloves have zippers to insert a hand warming bag. Bathe saying is true, you get what you pay for in terms of snowboarding gear and gloves.
Gloves and mittens can from from about $40 up to $120. We are going to say for $70, you have a really quality pair of gloves.
Our total so far: $470
BURTON Men's Standard Deluxe Gore‑TEX Gloves
Crafted with Gore‑TEX technology, these gloves offer unparalleled waterproof and windproof capabilities while maintaining breathability. The result is maximum comfort and protection against the elements. The durable construction is complemented by reinforced palms for enhanced grip and longevity.
The Snowboard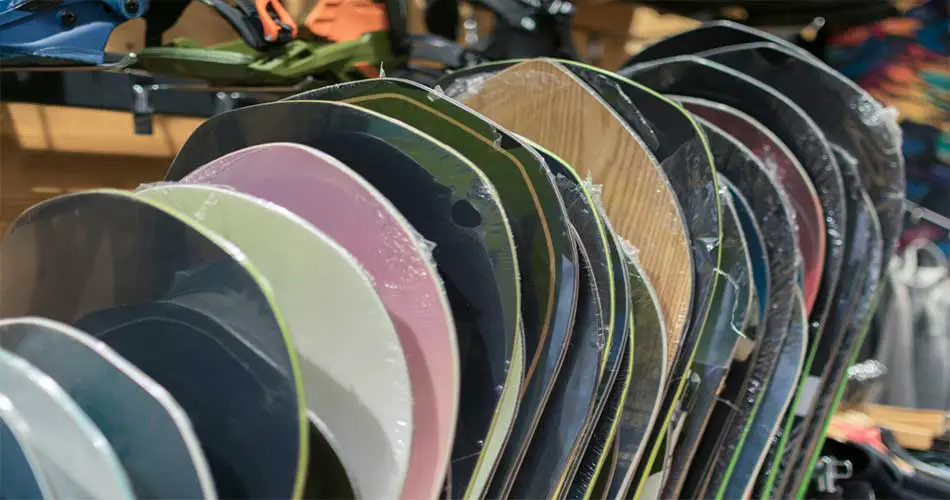 Let's just start right off the bat with the big one. The board itself. There are quite a few types of boards including all mountain , park, powder and freestyle. Picking a style of snowboard is an entirely different subject but you can expect a beginner board to start around $250 with the middle being around $400-500 and the top end boards even ranging from $800 – $1,000.
Granted, you can buy a whole beginners kit for $1,000 so make sure you consider how much you plan to snowboard. We'll consider $500 for a board.
Our total so far: $970. Cha Ching.
Pro tip: If you are just getting your snowboard gear, you might want to shop used or see if your mountain has a second hand sale. It can save some buck-a-roos.
Bindings
You can't go snowboarding without the bindings. When looking at snowboard bindings, you need to consider how stiff vs how flexible you want them.
Another thing to look for when buying snowboard bindings is a reputable company. At some point, the toe strap will wear down or break. You want a company that you can get replacement parts from. We have had success in the past with companies like RIDE but hear good things about Burton too.
To get a pair of bindings, you'll most likely be in the $150 to $300 range. We'll throw $250 onto the tally.
How Much Does Snowboarding Gear Cost? Well our total so far is: $ 1,220
Boots
Along with snowboard clothing, boots should be one of the first things to add to your snowboarding gear. You can always still rent your board if you get your clothes and boots first, then add on more snowboard gear later like the board itself.
Unless you know what you are looking for, it is a good idea to visit your local ski shop or resort to try on a few pairs of snowboard boots. Before that, be sure to check out the full guide on what size snowboard boots you need. They should be snug but not overly tight. The two main types to choose from are regular lace up snowboard boots and boa snowboard boots. Boots run anywhere from $150 on sale up to over $400. We will throw on $230 to the total.
Our total so far: $1,450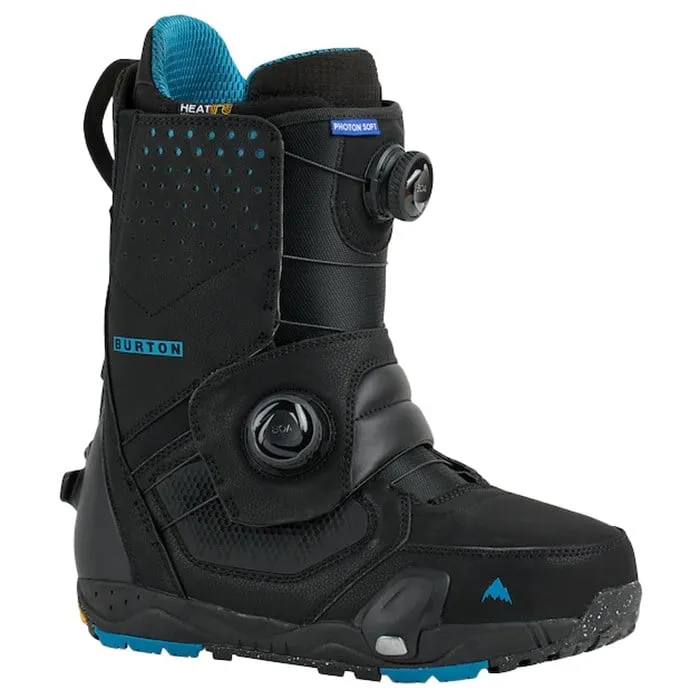 Goggles
Have you ever been on the slopes on a bluebird day? A bluebird skiing and snowboarding day is when there isn't a cloud in the sky and it is blue skys. If you have, you'll know how strong that sun can be.
Even if it isn't sunny, a good set of googles will keep the snow out of your face during a storm or when blowing. You can pick up a good set from $75 to $150. If you are in a pinch, there are even good snowboarding goggles for less than $100. We will add $100 to our total.
Our total so far: $1,550
Bandana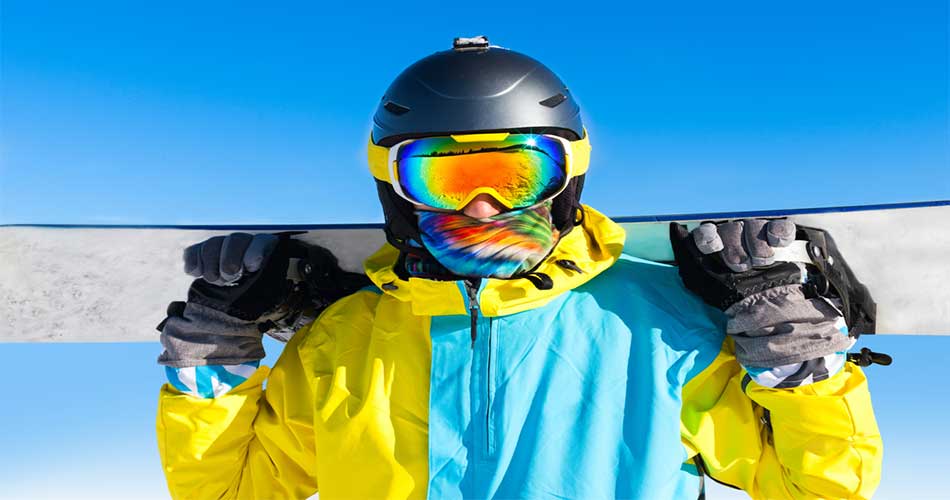 This overlooked piece of snowboarding gear is essential. Grab yourself a bandana so your face doesn't freeze on the slopes. For $20 or less, you'll be much more comfortable on the mountain.
Our total so far: $1,570
Optional Snowboard Gear
While some snowboarding gear is essential, other items are optional. Here are some of the things you can get over time which are nice to have. By no means do you need these when you are getting your clothes and board.
Snowboard Lock
The best way to protect your board at the slopes is locking it up when you head into the lodge. Every year, snowboards are stolen right from the slopes. You don't want it to be your brand new one.
A snowboard lock is an easy deterrent and at least an obstacle to any would be thief. While it's not something you need for your first trip, it doesn't hurt to have in your bag. We will add $30 to the total.
Our total so far: $1,600
Gear Bag
The gear bag is something many snowboarders spring for out of the gate. You can take trip after trip to the mountain and you never really need one. It is more of a luxury.
You are looking in the ballpark of $40-$200 for a snowboard gear bag and that is money probably better off saved. We'll add $50 to the total though.
Our total so far: $1,650
Thule RoundTrip Snowboard Duffel Bag 90L
With a generous 90-liter capacity, this bag effortlessly accommodates your snowboard, boots, and other essentials. The rugged construction and padded walls provide superior protection against bumps and impacts, making it ideal for air travel or car trips to the mountains.
Leash
This next item isn't for everyone. Advanced riders rarely ever use a leash but a lot of resorts recommend it. Have your board fly away once or see a rogue board hit someone and quickly you will see why leashes are useful.
For less than $10, you can put a safety measure on your board which if only used once, is totally worth it.
Our total so far: $1,660
Stomp pad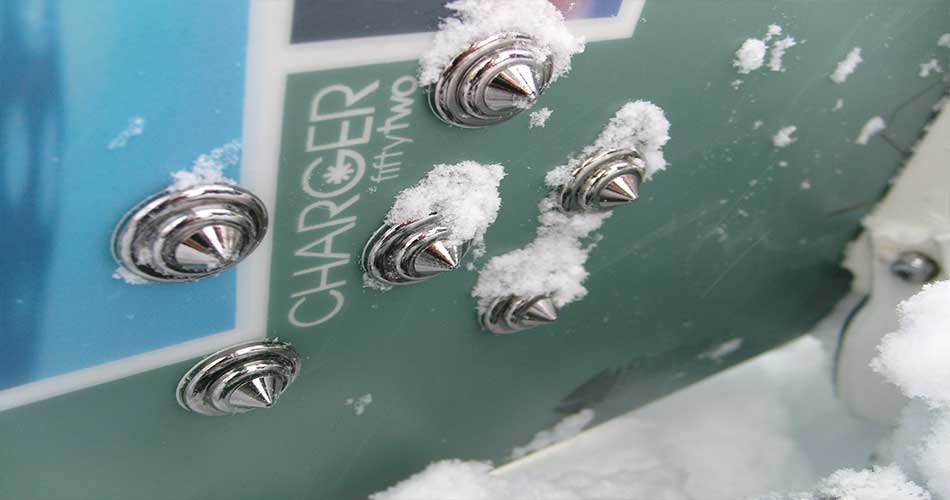 A stomp pad definitely helps on the mountain but isn't essential. It goes between the bindings and sticks to the board for when you are skating around to and from the lifts. Some stomp pads are grippier than others so have a look around to find one you think you'll like.
It shouldn't be more than $40 for a decent stomp pad and it most likely will even be less. Let's add $30 to the total.
Our total so far: $1,690
Stickers
This is the super optional one but one of the most fun. Rep some brands or artists by throwing a few stickers on the deck of your snowboard or helmet.
Most brands are throwing in snowboard stickers on bigger purchases. Keep an eye out as it is a fun way to add a bit of personal style to your gear. Want to grab some free snowboard stickers, check out Ride Snowboards.
Personal style and mountain swag – Priceless.
Final Thoughts on How Much Snowboard Gear Costs
So we broke it down and you should be able to have a good idea of how much snowboard gear costs. Here are a look at our gear totals.
Total of essential gear: $1,570 plus tax
Total of essential gear plus optional gear: $1,690 plus tax
If it is your first snowboard then just remember you can save quite a bit by buying second-hand or getting a kit. Whatever you choose, having your own snowboard gear is so satisfying. You'll get to know your gear in and out. It doesn't come cheap though so make sure you enjoy snowboarding before buying all the gear. Now that you know how much snowboarding gear cost, you should be in a better spot to plan out for getting your gear.
The consistency of having the same snowboarding gear will make you a better rider. If you have any gear-related questions, feel free to send us a quick message!