Looking for a sturdy piece of lumber to bomb steep lines? Or maybe you're looking for a freestyle board that glides over rails like butter? No matter you're riding style, Salomon snowboards offer a diverse lineup of products sure to fit your shredding needs.
This Salomon snowboards review will break down some of the brand's key features and help you determine if a Salomon board is worth the investment.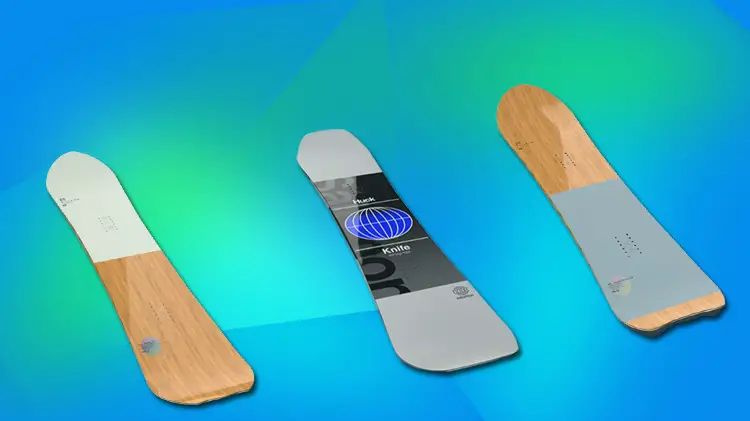 What the Selection of Salomon Snowboards Looks Like:
At first glance, Salomon's snowboard lineup may not be as lengthy as some other brands. While their options are more limited, snowboarders can be assured that all of the boards are meticulously engineered, and rider tested. Salomon is notorious for its large professional team, and some of the brand's boards are even designed by the riders themselves.
Salomon divides its boards into five sub types, differentiated by their ideal riding style:
All Mountain
Free Ride
Freestyle
Touring
Women's Snowboards
Beginner riders may need to look elsewhere for a forgiving starter board. Salomon tends to cater their selection to more advanced, aggressive riders.
Due to their quality over quantity approach, we rate Salomon's selection as a 7 out of 10.
What is the Quality Of Salomon Snowboards Like?
Salomon's quality and dedication to technical engineering is where this board brand truly shines.
Their ghost green and popster cores create a board that is light under the feet, while still maintaining optimum pop.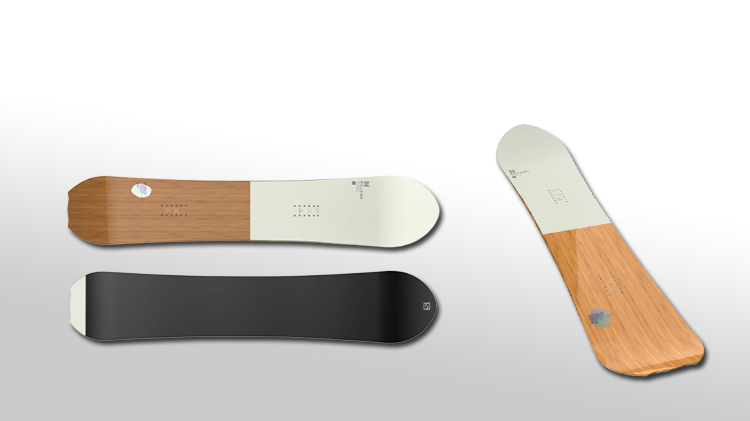 Salomon loves to use their rock out camber on many of their boards. This design features a flat camber in between the feet for stability, traditional camber at the feet for maximum edge control, and reverse camber at the nose and tail for pressability. When we tested the Sickstick, this rock out camber met all expectations. It had precise edge control allowing for deep, controlled carves on steep runs while still retaining a playfulness that could be easily felt when buttering.
Often considered the industry standard for their sintered base, Salomon snowboards are extremely durable and gouge resistant. Even if you venture into the trees a little earlier in the season than you should, your board will likely sustain only minor scratches rather than deep core shots.
With unmatched craftsmanship, Salomon ranks as a 8.0 for quality.
Salomon Snowboards Price – How It Compares to The Industry:
Compared to other board brand pricing in the industry, Salomon sits in the middle. While their higher-end selection certainly comes with a hefty price tag, many of their favorite boards are priced fairly in the [$450-$500] range.
Despite catering to more intermediate and advanced riders, Salomon still produces boards that are budget friendly as well. Their current lineup offers five boards that are priced sub $400, with one even being priced below $300. It's not often that a brand offers adult snowboards at such rates.
When considering the exceptional quality of Salomon snowboards, their pricing seems to be a steal. Rarely can you find a board with such advanced technology priced at an industry average rate. For this reason, we rate Salomon snowboards price at an 7.7 out of 10.
Salomon Snowboard Graphics: The Art
While beauty is in the eye of the beholder, Salomon snowboards are generally less artistically expressive than other board brands. This is not to say that they're ugly, but they do lack the flashy qualities to their board art that many other brands possess. However, for riders looking for a board that isn't showy or graphically intense, Salomon would be a perfect choice.
Most of Salomon's snowboard graphics are simple. They consist of an uncomplicated design of straight vertical/horizontal lines, neutral color tones, and toned-down text fonts. Many of their freeride boards incorporate wood grain themes that resemble the artistic style of Arbor.  This results in a board that has a clean, classic look that occasionally borders upon retro.
Judging a board's artwork is extremely subjective. Snowboarders looking for a clean-cut board will find Salomon snowboards extremely well designed. Those looking for a board design that makes a statement may find Salomon underwhelming. Overall, we give it an 7.4 out of 10.
Should I Pair A Salomon Snowboard with Salomon Bindings?
Salomon's dedication to quality does not stop with their boards. Although not as well known for their bindings, Salomon nonetheless offers a large lineup of quality-made products that are durable, flexible, and extremely lightweight and comfortable.
Most of Salomon's binding offerings are designed for freeriding, making them the perfect pairing for a Salomon powder board. These bindings are astonishingly light, making it feel as if there is nothing keeping you attached to your snowboard. Extremely pliable and responsive, Salomon bindings are great for aggressive riders that require instantaneous response rates.  
Salomon bindings are also some of the most durable in the game, and they come with quick-adjusting hardware that makes on-slope binding adjustments a breeze. Most of the strap and backplate adjustments can be completely done without a screwdriver, making these bindings extremely versatile.
Are Salomon Snowboard Bindings Good?
Overall, Salomon snowboard bindings are an often-overlooked piece of gear that rivals some of the best binding companies. While they do not produce many freestyle and park-focused bindings, their freeride-designed product line is top-notch. At a price point comparable to other binding options, they are worth consideration.
Pay Attention to These Salomon Boards, They are Great Choices
As the producer of some of the most quality snowboards on the current market, it can be tough to decide which Salomon snowboard is the best choice. With that being said, two boards in particular stand out the most – the Sickstick and the Huck Knife.
Salomon Sickstick
The Sickstick is Salomon's quintessential freeride snowboard. Having been in production for over a decade, it is revered as one of Salomon's classics that has been thoroughly tested by countless professional riders throughout the years. Designed by Wolle Nyvelt, a legendary freeride boarder, the Sickstick is engineered to take on some of the steepest lines imaginable.
A tapered twin, the Sickstick initially has the appearance of a directional powder board. But don't let this fool you, as the board can be seamlessly ridden switch. The stance is centered, with only a fraction of the tail being removed to improve float and turn initiation. Effective edges are identical regardless of the direction you ride it in. It comes in a range of sizes, the shorter being best for tight tree lines, and the longer being best for steeps and chutes.
Huck Knife
The Huck Knife is Salomon's premier freestyle snowboard offering. Ridden by professional snowboarders like Dusty Hendrickson, this board is one of the most dynamic and responsive park boards on the market.
With quad camber, the Huck Knife has an aggressive camber profile outside the bindings, with a more subdued profile in between the feet. This results in a board that has an insane amount of snap and pop, making it ideal for side hits and park jumps of all sizes. It rates as stiff on the flexibility scale, making it less forgiving than other park boards, but extremely stable on rail and jib features.
So Are Salomon Snowboards Good?
Salomon produces some of the most technically advanced and quality made snowboards available, all at an affordable cost. While the graphics may be on the reserved side, their sleek appearance signifies a rider who cares more about shredding than looks.
Combining selection, production quality, pricing, and graphics – we rate Salomon snowboards a highly respectable 7.5 out of 10.
Aimed at snowboarders looking for a board that responds to advanced riding, Salomon snowboards are the perfect option for those who want to take their skills to the next level. So, if you're in the market for a board that pushes your limits, Salomon just might be the brand for you.