You might know the name Rossignol for their skis if you are new to skiing and snowboarding but they also make snowboards. So are Rossignol snowboards good? That's a good question in itself. We will look at the selection, quality, price and graphics of Rossignol snowboards then give you that answer!
Read on to learn if Rossignol snowboards are a good brand or not.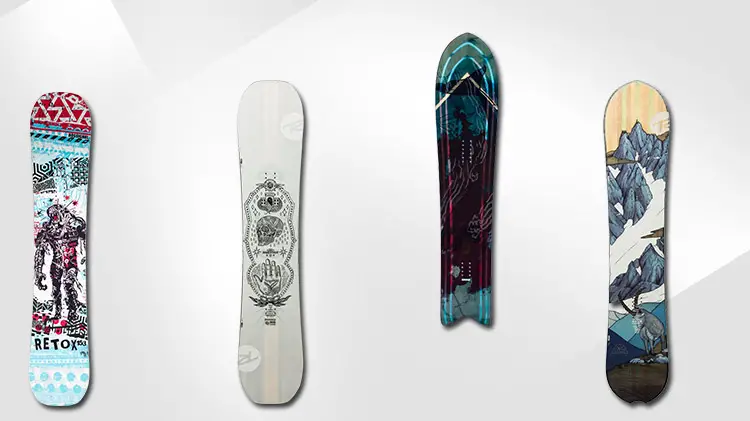 The Selection of Rossignol Snowboards:
Rossignols snowboards just don't have the same brand value as Rossignol skis. When you say you have Rossignol skis, you might get an "ooouu" or "ahhh" if they are high-end. For snowboards on the other hand, people might look at you as a beginner. That's all just marketing since so many people ride main stream brands like Burton, Ride and Lib Tech.
Rossignol has a great selection of snowboards but we would say they are geared to beginner to intermediate riders. Sure, there is a splitboard thrown in the lineup here and there but mainly you are looking at affordable, easy-to-ride mountain and park boards.
The one area Rossi shines through is with their wide snowboard selection. They offer tons of wide snowboard options. Just about every board they offer in a regular or standard size, comes in a wide size snowboard too.
The big lineup of Rossignol snowboards along with them making so many wide snowboards scores them an 7.6 out of 10 for selection.
Where are Rossignol Snowboards Made?
While it doesn't have a huge impact unless you are looking to buy a made in the U.S.A snowboard, most Rossignol snowboards are made in France.
Is Rossignol Good Quality?
It's hard to say anything bad about Rossignol's quality. They have been around from the early 1900's making skis. When they got into the snowboard market, all that knowledge carried over. For any beginner or intermediate rider, you shouldn't have any issues with Rossi's quality.
More advanced riders may want a bit more technical board but that starts to edge back on selection. Across the lineup, the quality is good.
Just like any other snowboard brand, the low-end boards have an extruded base and the higher-end Rossi boards have a sintered base.
The years of experience have made Rossignol snowboards refine their quality to a quite good one, their quality scores an 7.6 out of 10.
How The Price Compares to The Quality at Rossignol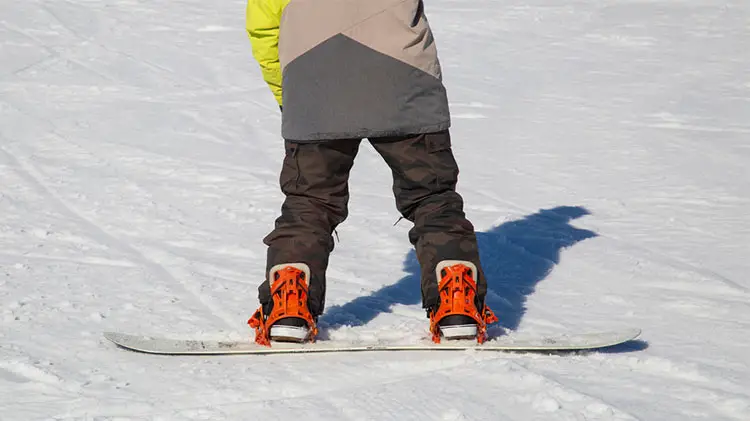 If you want to get into snowboarding and not break the bank then Rossi offers that. While they have snowboards running up into the high $700 range, a lot of their boards are sub $500 and cater to newer riders.
With its long history of making boards, Rossignol has become a staple of beginner to intermediate boards. They use extruded bases on their cheaper boards but they are still quality for what you are getting. The top laminates hold up pretty well over time and we found that the edges from the factory don't even require a tune-up if you don't want to.
For anyone still questioning the quality of Rossignol, just look to a local resort. If their rentals aren't Burton then they are like Rossignol or Soloman. Made with a lot of beginners in mind, Rossignol boards usually can handle anything you throw at them on the mountain.
Are Rossignol Snowboards Good for Beginners? You Better Believe It!
Rossignol snowboards are an excellent snowboard for beginners. They are easy to ride and marry price with quality to make a perfect match. While some higher-end snowboards can have complex profiles, Rossignol's lower-end boards are designed to get you on the trails, learning, progressing and carving with ease.
You are getting a pretty good deal as a beginner with a Rossignol snowboard. Sub $500 is a great entry point and the quality will give you a good few years. With that, we score Rossi an 7.4 of 10 for the price.
Rossignol Snowboard Graphics
Coming in all across the spectrum, Rossignol has a wide selection of graphics. We can tell that Rossi puts some serious thought into their snowboard graphics and some designs stand out more than others.
Two notable snowboards they have with pretty neat graphics are the Rossignol XV and the Rossi Retox. Both aren't your average plane jane, one color snowboard.
For a more mellowed out look Rossi does cater to riders with the Circuit and the Sawblade snowboard.
Overall, the graphics on Rossignol boards cover a wide spectrum. There is surely something that appeals to everyone. You aren't going to get super custom graphics but you get what you pay for. Rossignol's snowboard graphics score an 7.5 out of 10.
The Best Rossignol Snowboards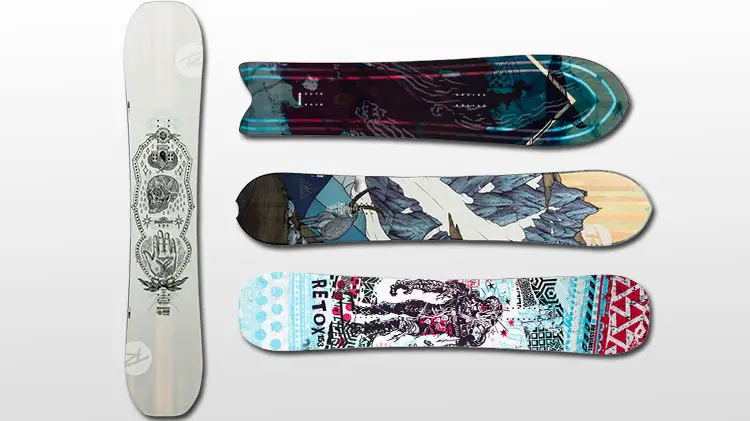 When it comes down to it, Rossignol has a lot of snowboards. It honestly can be a bit confusing. To simplify it, here are some of the best Rossignol Snowboards by riding style.
Park: The Rossignol Retox. Great for new riders to the park and intermediates alike. It can throw it down on any rail or box you give it.
All Mountain: Rossignol XV. There isn't a big mountain that this board can't carve up. Plus the graphics are pretty sweet.
Freestyle: The Juggernaut. This board mixes rocker and camber to give you a unique riding style on it's high level of flex. A true board for experts.
Collectors: The XV Sushi. It feels like a throwback with this modern direction fish-shaped snowboard. The Rossignol Sushi is one you will want in your collection.
One of the best things you can do is rent a Rossi or demo one at a local resort. Since most resorts will let you demo more than one board in a day, you should be able to find your favorite Rossignol snowboard.
So, Are Rossignol Snowboards Good?
Would Rossignol be the first company to buy an expert-level or high-end snowboard? Probably not. Are Rossignol snowboards good for beginner and intermediate riders? Absolutely.
Overall after looking at all parts of a Rossi snowboard, their total score comes to an 7.5 out of 10.
If you are getting into snowboarding and want a board that is easy to ride and will perform every time, Rossignol is a good option.