Updated August 15, 2023 by Jessie Gonzalez. This post contains affiliate links at no added cost.
Not all snowboards are made the same. Are Lib Tech snowboards good? Lib Tech is one of Mervin Manufacturing's made in the U.S.A snowboards that deserves it's place among the best. Trusted by west coast riders and used by the east coast riders too, Lib Tech is progressing snowboarding forward with their culture, history and snowboards.
Read on to learn if Lib Tech snowboards are good and if it is the next brand of snowboard you should add to your stable of boards.
Lib Tech Snowboard Selection: What to Know
One company that plays no games when it comes to selection is Lib Tech. Aside from having all the regular categories like mountain, freestyle, split and park, Lib Tech puts out exciting boards that break the norm.
Some of their boards breaking the norm are the Mc Wayfinder II, Retro Ripper and Lost Rocket. Lib Tech often has over 15 boards in their lineup and at times over 20. For women, the selection isn't as big but the quality and graphics are still on point. That being said, you shouldn't have any trouble finding a snowboard to fit your riding style in the Lib Tech lineup.
A big selection and many different profiles give Lib Tech a score of 8.5 out of 10 for their selection.
How Does Lib Tech's Quality Stack up?
If there is one thing Lib Tech falls back on, it is the quality. It is top notch. There is so much research and innovation that has gone into Lib Tech boards that it will blow your mind. Lib Tech has been playing around with contours for over a decade and has made the original banana, the C2, C3 and now the Magne- Traction edge.
The construction of the boards are made with the environment in mind and use a strategic selection of woods to help the pop or the carve depending on the board. Lib Tech's go-to woods are Aspen, Paulownia and Balsa.
The crew making the boards in Washington has years of experience and are proper snowboard craftsmen. They don't just pump out boards like the overseas manufacturers, they make works of art.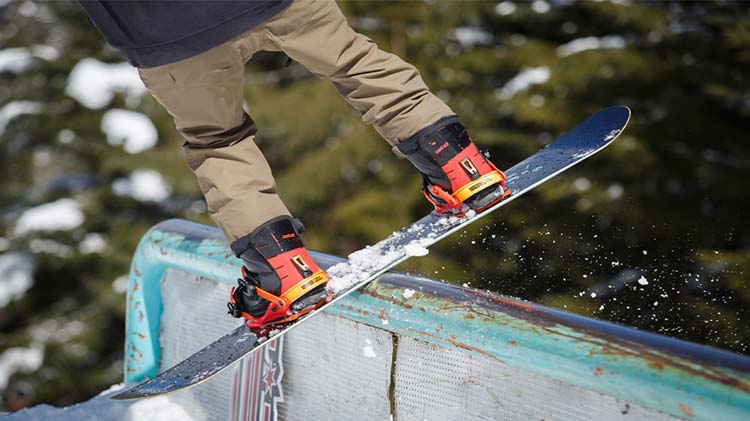 Quality complaints on Lib Tech are far and few between. They are pushing boundaries in the sport and innovating. We scored their quality an 9.2 out of 10.
Are Lib Tech Snowboards Expensive? How the Quality Compares to the Price
Want to ride Lib Tech? You'll need close to five benjamins to get in the game. Boards start around $500 and top out at $1,000 for the splitboards. For American craftsmanship, the quality and graphics, it is certainly a good deal.
Just have a look at the board manufacturers who are making their stuff overseas. Sure, the quality can be there but they are still in the same price range and the graphics generally aren't as sick as Lib Tech.
While Lib Tech boards certainly aren't cheap, they are worth it if you want to ride Lib Tech. Plus, it's not like it is a one-year cost. You can expect to get some good years shredding up the mountains or owning the park on the Lib Tech snowboard.
You might have to save up a little for a Lib Tech board but it's no more expensive than the other brands on the market. Considering their quality and that it is made in the good old USA, Lib Tech scores an 8.5 out of 10 on price.
Are Lib Tech Snowboards Good? The Graphics are Off the Charts
Your eyes will go wild when looking at Lib Tech graphics. It is reminiscence of some of the best skate decks. Not ohly is the top deck of Lib Tech boards crazy but so is the base. Don't believe us, just look at a few of their boards. Some of our favorite graphics they have out are –
Dynamo
Orca
Jamie Lynn Short Wide
Retro Ripper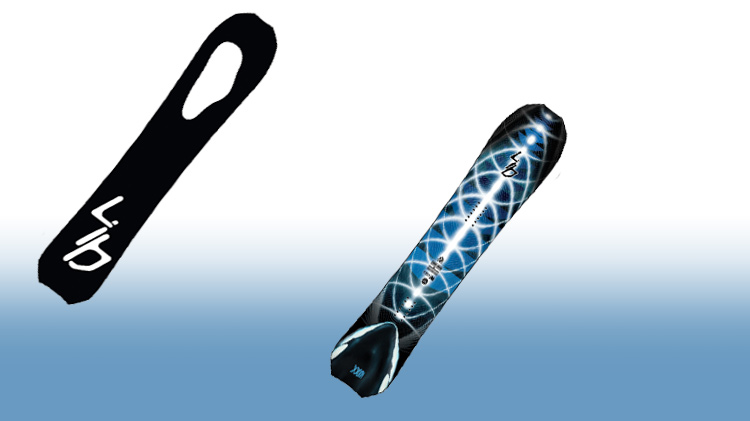 Yeah, that's alot! We just can't get over how off the chart the graphics are. That doesn't mean the graphics are for everyone though. Some snowboarders like their graphics a little more toned back or natural like an Arbor board. We get it.
For Lib Tech, you can still get something like the BRD or Double Dip for something a bit more chilled out.
It's hard to argue some of the coolest snowboards on the planet, Lib Tech scores a 9.1 out of 10 for their graphics.
Final Thoughts if Lib Tech Snowboards are Good or Not [The Verdict]
Made in the U.S , check. Crazy graphics, of course. A reasonable price compared to the quality, no doubt.
Lib Tech snowboards are certainly good. We can't stress enough what it does for the snowboard community to continue the made in the U.S. tradition. So what's the final tally? Lib Tech boards score a high 8.8 out of 10. If that doesn't debate if they are good, then try one on the slopes and see for yourself!