Updated August 16, 2023 by Jessie Gonzalez. This post contains affiliate links at no added costs.
Are GNU snowboards good? If you are in the market for a snowboard then you better answer that question before getting a GNU board. In a world where most snowboards are made overseas outside the U.S., GNU is breaking barriers.
The brand is one of the last snowboard brands manufactured in the U.S.A. under Mervin Manufacturing. Mervin also makes Lib Tech, and Roxy snowboards but we are looking to see if Gnu snowboards are good.
Join us as we test and look into GNU snowboards. Heck, they should even get points for having an American snowboard manufacturer.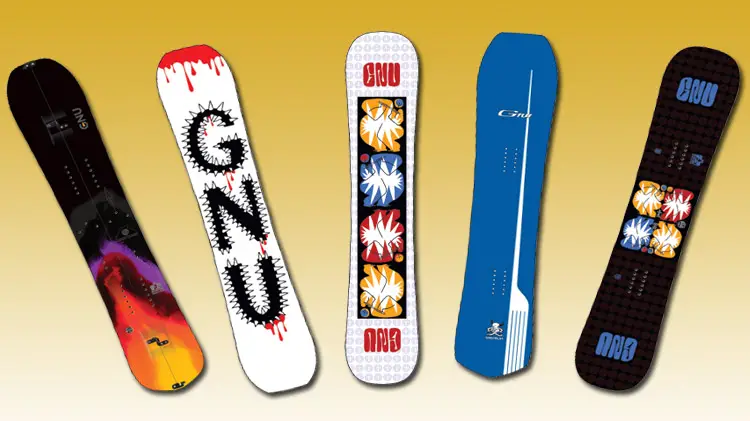 Types of GNU Snowboards: The Selection
You need to be in the snowboard community to know GNU. With the massive marketing budgets, a lot of beginners only associate the words Burton and Ride with snowboarding. They don't take the time to do their due diligence and see they can buy made in America snowboards that have really good quality.
So what does GNU lineup of snowboards look like? GNU puts out the following snowboards:
All Mountain
Freestyle
Park
Splitboards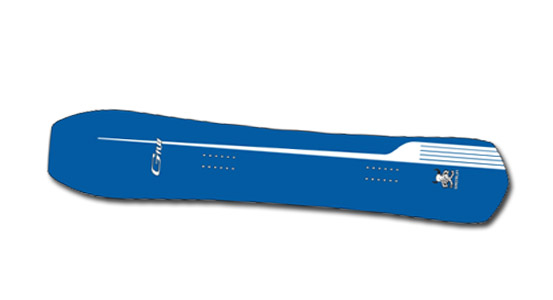 While they are well known for their park and all-mountain boards, you can't go wrong with their splitboards as well. The GNU snowboard lineup regularly has over 10 different snowboards to choose from. While it's not as big of a selection as someone like their competitor Burton, Mervin also puts out Lib Tech and Roxy, expanding the selection.
We'd be silly to ignore that GNU is made in the U.S.A. and considering that, they are putting out quite the selection. For selection, we score GNU a high 8.6 out of 10.
Are GNU Snowboards Good? The Quality
Haters will hate if they get a bad board but generally speaking. GNU is putting out quality boards. While some companies are putting out snowboards that have the topcoat crumble like cookies, you don't find that from GNU. Just good old U.S. manufacturing.
The edges are sharp, some bases could be a bit harder but overall they have years of knowledge put into their boards.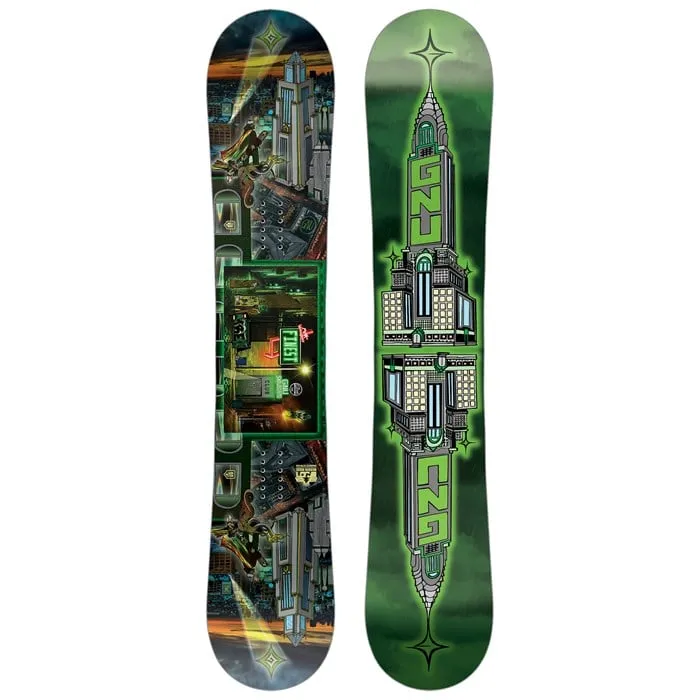 Since the boards are made in Washington state, you better believe the crew field tests some of the models before putting them into production. Designed with that famous Pacific North West powder in mind, GNU boards can cut through the heaviest and wettest snow.
The team also keeps the hardpack and ice coast in mind too. Just try a GNU Gremlin, throw some of the iciest trails at it and watch the topcoat do it's job.
Overall we would score GNU quality as an 9.3 out of 10. Keep it up Mervin!
How The Quality Compares to The Price
You might hear made in the U.S.A. and think it is going to break your wallet but it won't. The cost to support something made in the states by some real dedicated people doesn't cost any more than a China snowboard.
For us, that is setting the bar for when they have good quality and match it with the price of competitors on the market who get their boards made overseas. In fact, GNU starts in the $400 range and runs up to 1k for a splitboard. You can't say that they aren't in the same range as other snowboard manufacturers and their quality is just as good, if not better.
That gives Gnu a [9.3] out of 10 when comparing the quality to the price of their snowboards.
GNU Snowboard Graphics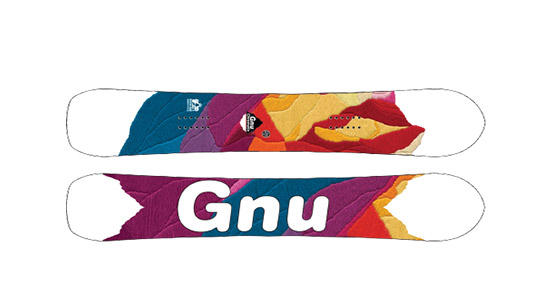 Want cool graphics on your board but not destroying the trails and environment you love when you ride? GNU takes that into consideration with their eco-sublimation printing. Unlike a lot of the other companies in the snowboard industry that use toxic ink when silkscreening, GNU doesn't.
You can feel confident that you are riding a board that not only looks cool but has a minimal impact on the environment during the manufacturing process.
That's not to say there isn't some cool graphics that GNU is putting out on their snowboards. Three of our favorite boards' graphics are:
If you want something classy, alternative or even to stick it to the man, GNU has some sick graphics in their snowboard lineup. Whoever is making them seriously needs to keep their job.
We give GNU snowboard graphics a [9.1 out of 10].
The Best GNU Snowboards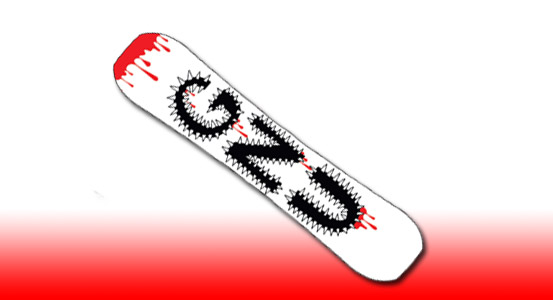 Finding the best Gnu snowboard depends heavily on what you want to ride.
Want to smash the rails? The Head Space or GNU Riders Choice Asym can throw it down where other snowboards can't.
Unridden trails are your thing? The Banked Country Split will help you travel to places no one else has splitboarded before.
Lastly, if you just want to stick your edge into a steep and ride mountain then the GNU GWO BTX will carve up anything you throw at it. It doesn't have the craziest graphics but what it is lacking on that front is made up in pure quality and technical goodness.
Conclusion: Are GNU Snowboards Good?
Not only are GNU snowboards good but you are supporting the dying industry of American snowboard manufacturing if you ride Gnu. Also, you can be assured that GNU tries to make their snowboard with as little harm to the environment as possible. Our total score of GNU wraps up to a 9.0 out of 10.
If you want to ride something made from the history of PNW snowboarding, GNU has the quality and culture. Grab one and shred it up yourself.