Updated August 27, 2023 by Brianna Lee. This post contains affiliate links at no added cost.
There is nothing like getting a gift as a beginner snowboarder. I remember my first helmet which came as a present. I was extremely motivated to hit the trails and put it to work.
It doesn't matter if it is a birthday, Christmas or father's day, we rounded up a slew of awesome snowboard gifts for beginners. Read on and you'll be sure to find something for that new snowboarder in your life.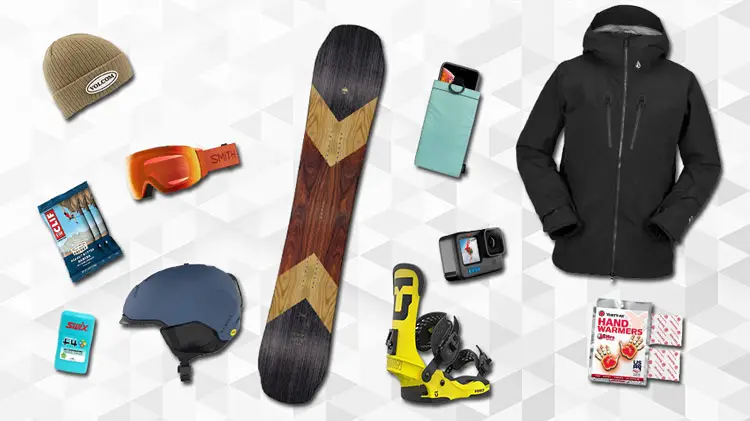 What is a Beginner Snowboarder?
Let's set the record straight. A beginner snowboarder to us is someone who hasn't seen the snow yet, all the way up to the end of their first season. Sure, there are exceptions too like those people who only make it out one or two days in a season. They are beginners too.
Now that we all have an idea of what a beginner snowboarder is, let's look at what you can get them as a gift to get started on the slopes.
22 Snowboard Gifts for Beginners
1) Snowboard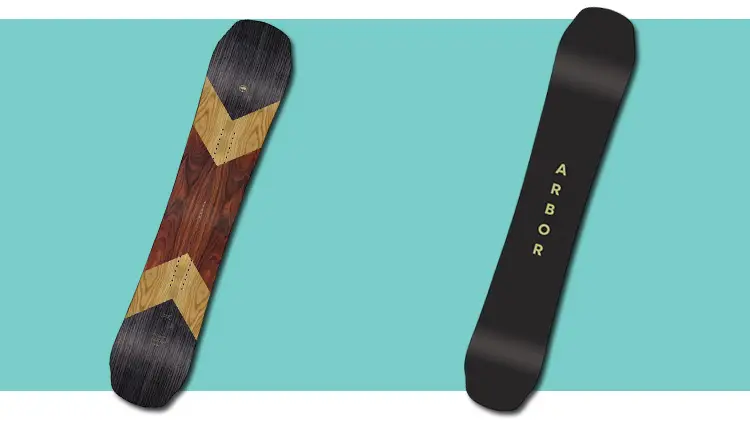 If you don't mind spending a bit of cash then a snowboard can really be one of the best gifts for a new snowboarder. There is nothing more motivating than having your own gear and well, the snowboard is the biggest part. So how should you get a snowboarder for a beginner? Well if you know their height and weight, you can match them up to this table.
From there, we usually recommend Burton or Gnu for beginners. Both are beginner-friendly and made for beginner riders. You can't go wrong with either one and they both make for a great gift.
2) Lift Tickets
Aside from a board, you can really get someone stoked with lift tickets. Just check their local resort and have a look at the ticket packages. Lift tickets can easily be over $100 a day. If you can take that burden off a beginner snowboarder then it will make it a lot easier for them to get to the slopes.
Even 3 days of lift tickets can be a godsend to a new snowboarder. Just keep in mind, that by the time you splurge for 3 lift tickets, you can almost get a whole snowboard. You might be better off going with a snowboard or a cheaper gift like a helmet.
3) Helmets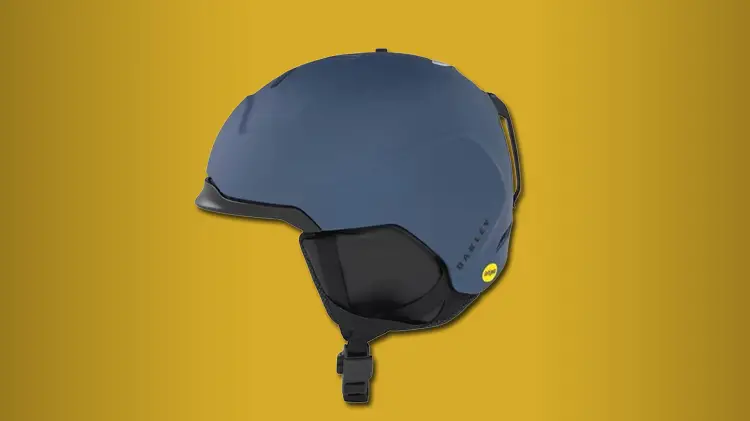 For a gift that beginners can totally remember, helmets are the way to go. Even if it's the first piece of equipment for a beginner snowboarder, it is a good start. No one wants to wear a rental helmet anyway. Helmets come in at a good price point in the $100-$200 range and can be worn season after season.
Our Favorite Brands:
Two helmet brands we love are Burton and Anon. Both have solid helmets that are great for beginners. You can even get an adjustable helmet with a BOA ratchet system to loosen or tighten for the perfect fit. While I ride Burton, I used to have an Anon back in the day. I've never had an issue with either and they double to keep my head warm too!
4) Goggles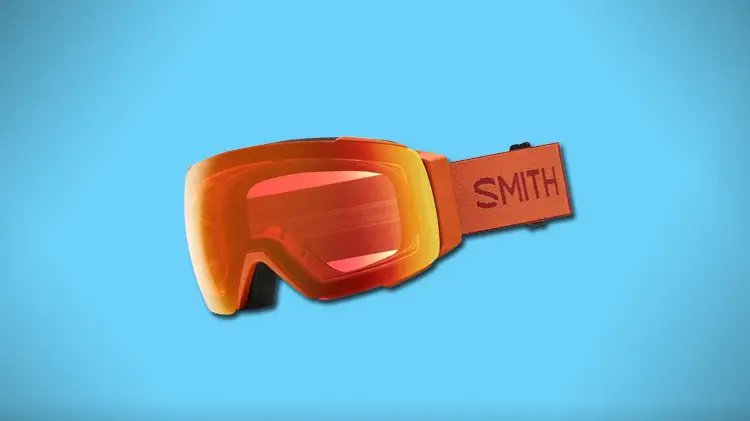 Goggles can be a bit tricky but make for a good gift. A lot of snowboarders like to match them with their jackets and pants so it can be hard to know what color to get as a gift. If I was going to gift a beginner snowboarder new goggles, I'd look for a pair like Smith I/O MAG goggles. You can choose from multiple lens colors.
You can also buy more lens colors if you need spares or plan to ride in different lighting conditions. If you don't know which color lenses are good for which lighting conditions, don't worry, we have a guide on that.
5) Base Layers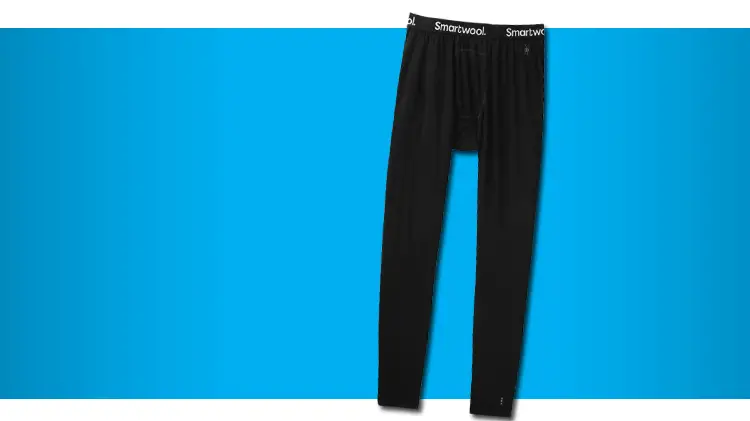 One thing that every snowboarder needs are warm base layers. If you don't know if that beginner snowboarder is going to stick with it, base layers make a great gift because they can be worn all winter even outside of snowboarding.
Typically I opt for Under Armour cold gear. A few of the tops and a few leggings will get anyone set for the season. You don't want one pair or it will always be in the laundry. Think about two sets of base layers if gifting. That way they will always have a fresh set to hit the slopes the next day.
Smartwool Men's Base Layer Top
Whether you're tackling powder or perfecting your technique, the Smartwool Men's Base Layer Top guarantees optimal comfort and mobility. Elevate your skiing experience with a base layer that combines the best of comfort, performance, and style. Stay warm, stay dry, and stay ahead of the game with Smartwool.
6) Socks
Snowboard socks are a simple and inexpensive gift. A good pair of snowboard socks goes a long way in the winter. Just like base layers, every snowboarder needs multiple pairs of snowboard socks. While it may seem like a small snowboard gift for beginners, it will get heavily used.
Again, even if a snowboarder doesn't have all their own gear, snowboard socks are a great place to start. Not even beginners in rental boots should have cold feet on the slopes. That is just miserable. Get some snowboard socks for the beginner in your life if you are on the fence about a gift.
7) Stomp Pad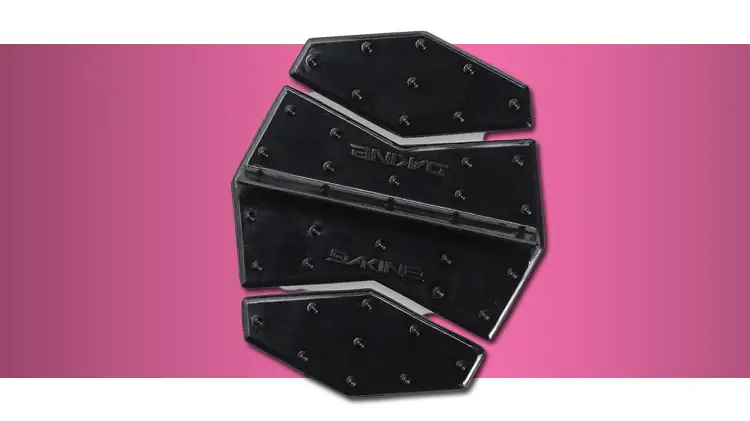 You are only going to want to gift a stomp pad if you know the person has their own snowboard. While it is one of the most helpful gifts for beginner snowboarders, it doesn't help unless they have their own snowboard. You can't apply a stomp pad to a rental board for a day and take it off.
Essentially a stomp pad goes between the snowboard bindings so a snowboarder can step on it when they skate. It provides a bit of traction so beginner's feet aren't flying off the board when skating to or from the lift. If you are certain your beginner already has a snowboard then surprise them with a stomp pad. Any beginner will tell you their snowboarding improved after trying one.
8) Roll-on Wax
Another gift that is only worth it if someone has a snowboard is roll-on wax. Typically we like to opt for a hot wax and not use roll-on wax because it dissipates quickly. That being said, it works in a pinch before a riding session and it makes for a great gift.
To improve a snowboard's speed in a quick amount of time, roll-on wax is a gift beginner snowboarders can easily put to use. They don't even need any tools like hot waxes require.
ZUM Wax Rub on Snowboard Wax
Designed for quick and hassle-free application, this wax lets you achieve top speeds without the time-consuming process of traditional waxing. Whether you're chasing personal records or aiming for podium finishes, this wax propels you forward with remarkable efficiency.
9) Snowboard Jacket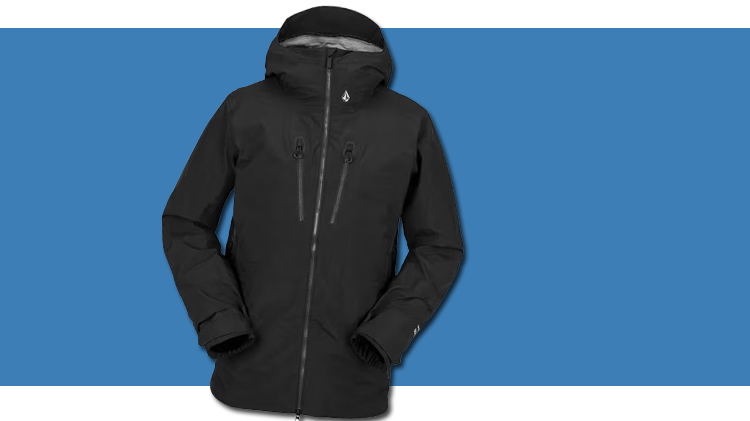 Why does a snowboard jacket make a great gift for beginners? Well, beginners shouldn't just have one snowboard jacket. Having multiple jackets means a rider can go to the slopes day after day and change jackets so they aren't damp.
A few of our favorite brands for snowboard jackets are Oakley, Burton, D.C. and Volcolm. There is never a thing such as too many snowboard jackets. Plus its good to have some that are lighter weight and some that are heavier weight. Having different weights of snowboard jackets makes sure that riders are prepared for any conditions that the mountains throw at them.
10) Headphones
There is nothing like being on the slopes, putting in some headphones and just riding. It in itself is relaxing but having the right headphone makes all the difference on the slopes. I like to use Apple Airpods but there are also options for headphones that insert into a helmet.
I like Airpods because I can wear them on the slopes, under a beanie, with a helmet or off the slopes. If you want a tech gift for that beginner snowboarder then you can't beat headphones.
Sale
Apple AirPods (3rd Generation) Wireless Earbuds
Experience sound like never before, as the AirPods (3rd Gen) offer rich, high-fidelity audio. From deep bass to crisp highs, these earbuds deliver a balanced and immersive soundstage that elevates every genre. The Adaptive EQ feature tunes the music to the shape of your ear, guaranteeing a personalized and captivating auditory journey.
11) Snowboard Pants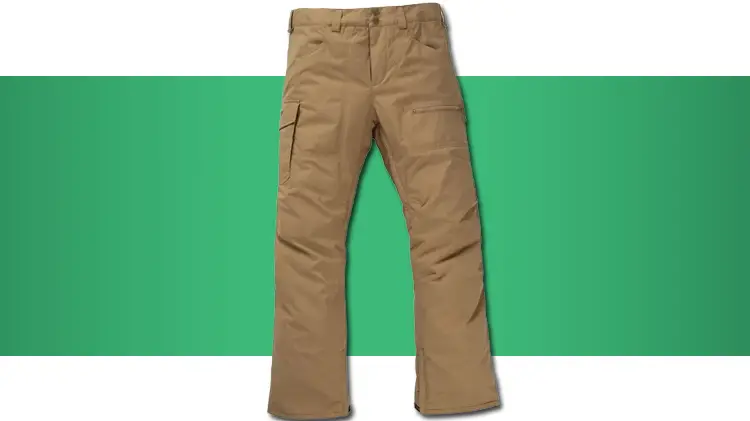 Similar to a snowboard jacket, snowboard pants are also a staple beginner snowboarder gift. Just like a snowboard jacket, it helps to have multiple sets of snowboard pants. It's even more important for beginners who fall and will find their pants getting wet.
Look for something loose and that can match with any jacket. Tan snowboard pants are my go to but at the end of the day, any snowboard pants will do. It's the thought that counts.
12) Lessons
Aside from lift tickets, lessons are another local gift you can get for a beginner snowboarder. I wouldn't worry about lessons not getting used because all levels of snowboarders can benefit from lessons. That being said, getting a package of beginner lessons could be the perfect gift for a new snowboarder.
Often it includes lift tickets and it can include the option for rentals too. Not only will you get a beginner onto the slopes but you'll get them learning while they are there. Lessons are a lifetime of giving.
13) Hand Warmers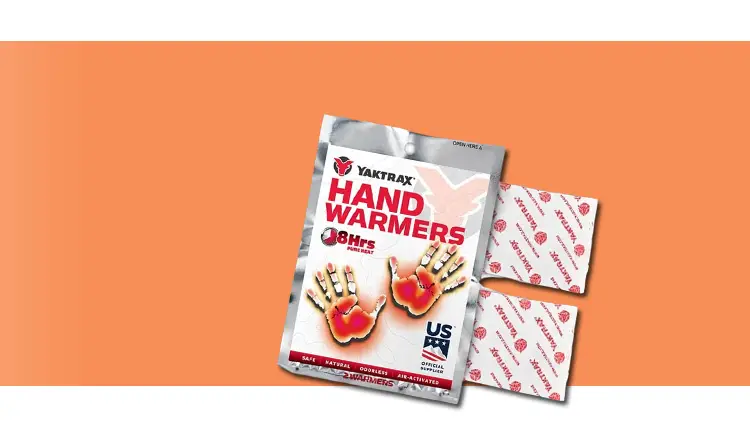 If you have been skiing or snowboarding, you can probably recall a time where your hands were freezing. It just happens! The solution is to get a beginner snowboarder some hand warmers to keep in their jacket.
There is nothing like riding up a lift and having a fresh set of hot hand warmers to warm up some chilly hands. For something that will certainly go to use, consider gifting some hand warmers to a new snowboarder.
No products found.
14) Gloves
Glove or mittens, that is the real question. Personally I like mittens but gloves are often more beginner friendly. You can't go wrong gifting a pair of Gore-Tex gloves to a new rider. They are both practical and warm. Two things any rider needs on the slopes.
Burton has always made good gloves but Dakine are a solid choice as well.
15) Beanie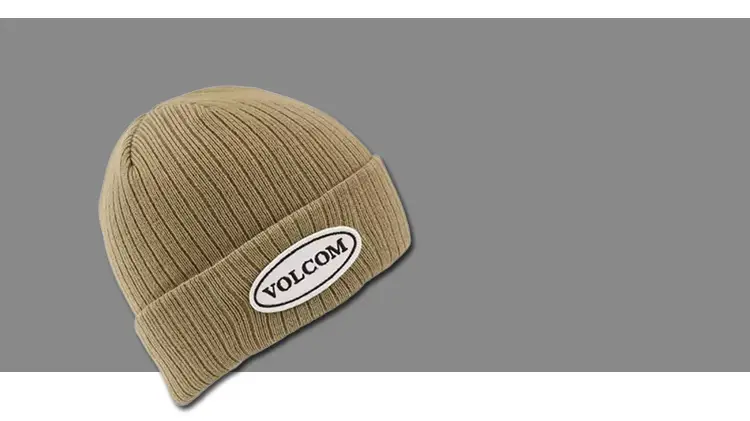 While new snowboarders should always wear a helmet, it doesn't mean they shouldn't wear a beanie under it. In fact most riders with helmets do wear a beanie under their helmet. Think about gifting a few styles or colors. Beanies are inexpensive but they are one of those things where you can seemingly never have enough of them. Especially if beginners will be on the slopes alot.
16) Bandanas
Another way to keep the head and face warm is with bandanas. They pair great with beanies as a gift. While bandanas don't keep the top of the head warm, they sure help on lift rides up and flying down any slopes. Essentially they keep the mouth and neck warm. A lot of beginners don't even know about bandanas when they first start snowboarding but you can set them up right and make sure they have a warm day on the slopes.
17) Phoozy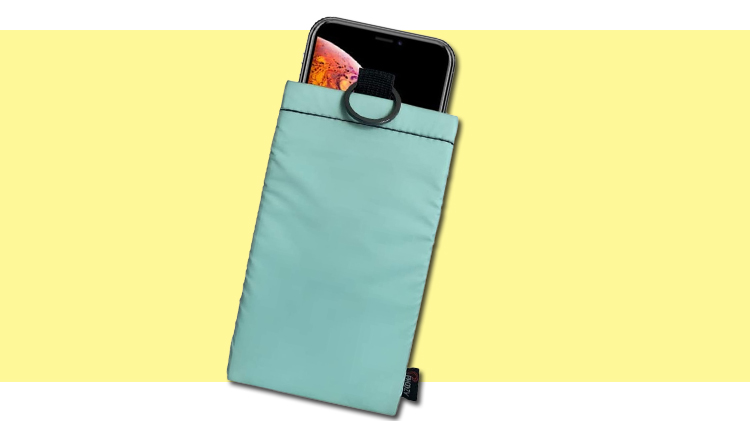 Have you ever been out in the heat or cold and your phone loses battery? The Phoozy is made to help a cell phone regulate it's temperate in the cold and the heat. While snowboarders don't need to worry about heat, it certainly comes in handy for the cold.
With a Phoozy, phones last longer in the cold which means beginners can listen to more music, check texts or make an emergency call if needed. Every snowboarder should have a Phoozy.
PHOOZY Apollo Series Thermal Phone Case
The PHOOZY Apollo Series Thermal Phone Case shields your phone from extreme cold, preventing it from succumbing to low temperatures that could affect its performance. Whether you're carving down the mountain or taking a break, your phone stays insulated and functional within the case.
18) Boot Dryers
While it wouldn't be our first gift to a beginner snowboarder, it's important to make it on the list. Boot dryers are essential if riders plan to hit the slopes day after day and have their own boots. Instead of being sidelined with wet boots for a day, boot dryers take care of any issues.
Boot dryers might not be the first thing you think of when you think of beginner snowboard gifts but let me tell you, it makes a great one.
19) Sticker Kit
Nothing says snowboarder like having some stickers to slap on a snowboard or helmet. Stickers by Burton, D.C., Volcolm and Oakley all make cool additions to any beginners board or helmet.
Sure, some people don't like to embrace the sticker game while others go completely over the top. Every beginner needs a bit of swag though!
20) Bindings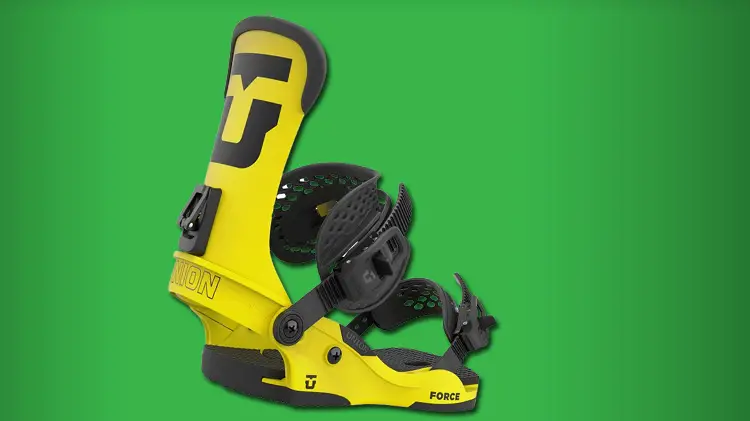 Binding are an essential piece of any beginner's kit. They can be a bit tricky though. You have to know if the board is standard or has channel mounts. Then you need to know how flexible of a binding to get. We usually recommend a mid to stiffer flex for beginners that are just riding groomers.
If you are looking for a beginner snowboarding gift then bindings can be awesome for whoever receives them but if you don't know much about them, you might want to skip gifting them.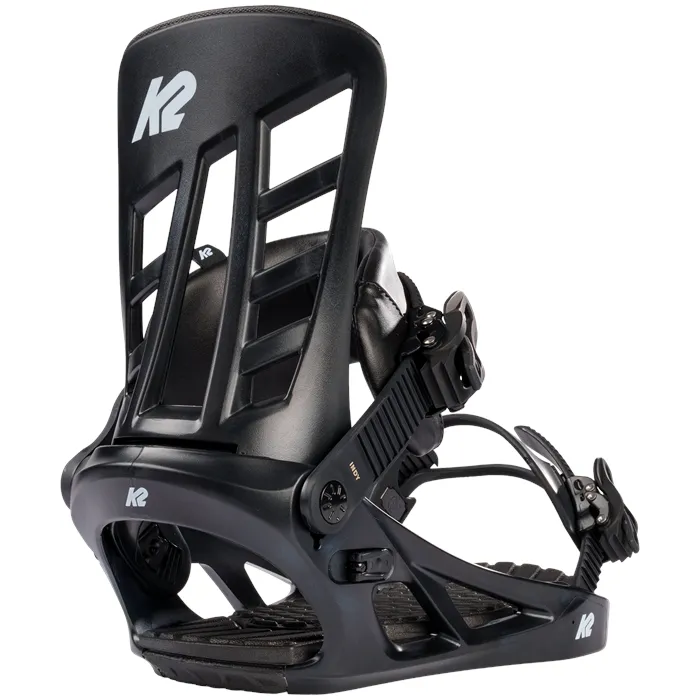 21) Go Pro
Helmet cam, you betcha! You have to catch all those beginner falls, first lessons and first runs. A Go Pro not only doubles for video to catch memories but it also takes great photos. For a solid technology gift to a new snowboarder, get them a Go Pro.
Plus they can really use it all year long!
22) Trail Snacks
Don't set a beginner up having to buy a $15-$20 resort burger. Instead make them a little gift pack with some trail snacks. Some of our favorites are Cliff Bars, jerky or trail mix. Food makes a great gift for new snowboarders because it will get eaten after using a bunch of energy out on the slopes.
Final Thoughts on Snowboard Gifts for Beginners
There are so many options for beginner snowboard gifts because beginners usually won't have their gear squared away. If they don't have a board yet, see if you can help them out. If that is all squared away then clothing is a no brainer. Whatever you go with, it should help motivate any new boarder to head up to the slopes and get some use out of it!