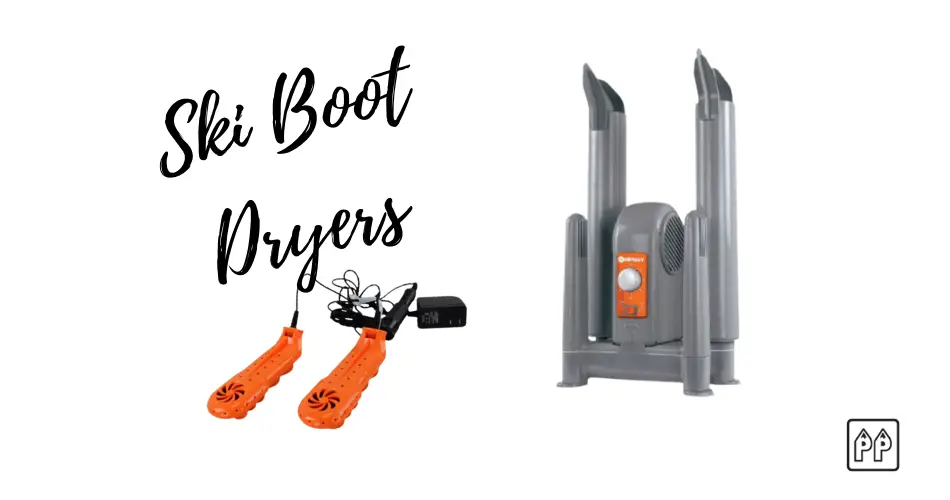 After a long day of skiing, your boots can be soaked from the snow or sweat! So how do you dry them out for another day of riding? Boot dryers are the tool you need at home and on trips for dry ski boots.
So how do you know which boot dryers are good to get and which are not? Simply, many are the same so it is more important to get a pair of boot dryers for your ski boots rather than having none at all. Read on to decide if you should have a pair of boot dryers this winter and what to look for.
Should I Use Boot Dryers in Ski Boots?
Boot dryers in ski boots are essential to getting the moisture out of your boots. Anyone who is skiing more than once a week should have a set of boot dryers for their ski boots.
Boot dryers are inexpensive and easy to get. They will change your skiing experience with them, so why wait on grabbing a pair?
What to Look for in Good Boot Dryers
Personally, we look for an at-home set of boot dryers like the DryGuy Force DX Dry Boot Dryer and then a travel set of boot dryers as well. The DryGuy Travel Dry DX Boot Dryer is nice because you can dry out gloves or boots at the resort while you take a break or overnight.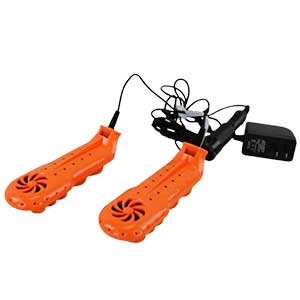 The one downside to the travel dryers is that you can only do your boots or gloves but not everything at once. With the home dryer, there is enough space to dry both boots and gloves at the same time.
Often it is important to make sure the ski boot dryers fit a bunch of different size boots and gloves. The DryGuy boot dryers are designed for this.
For travel boot dryers, you'll want something lightweight and compact. Again, Dryguy is a well-known name and makes an excellent set of lightweight travel boot dryers to use in ski boots, gloves or snowboard boots.
Key Takeaway: Any boot dryers are better than no boot dryers on a ski trip.
Which Boot Dryers Should I Use in My Ski Boots?
It doesn't matter which boot dryers you use in your ski boots as long as they get the job done. We like the DryGuy but some people use Jobsite or PEET boot dryers. At the end of the day, they all do the same thing.
If you go with the travel boot dryers first, you can always use at home and get the larger home unit later if you find you want to dry your boots and gloves at the same time.
How Long To Leave in Boot Dryers?
Alright so you are beginning to see why electric boot dryers could be a good idea for your ski boots, lets get down to the nitty gritty. Take a travel set of boot dryers like the DryGuy Travel Dry DX Boot Dryer and your boots should be dry in a max of about 5 hours. You'll start to see really good improvements after 2 to 2.5 hours. Gloves will take even less.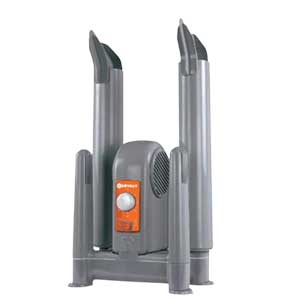 Take a larger boot dryer like the DryGuy Force DX Dry Boot Dryer and you can dry both your boots and gloves in about 1 hour. If you live near the trails, that could mean on just a quick lunch break, your gloves and boots are as good as new.
Here is a quick chart that outlines how long you should leave in boot dryers as well.
| | |
| --- | --- |
| Ski Boot Dryers | Estimated Dry Time of Ski Boots |
| Travel boot dryers | 3-5 Hours |
| At home boot dryer | 1-1.5 hours |
Check them occasionally and you might be able to pull them off a bit early.
How to Dry Ski Boots Without Boot Dryers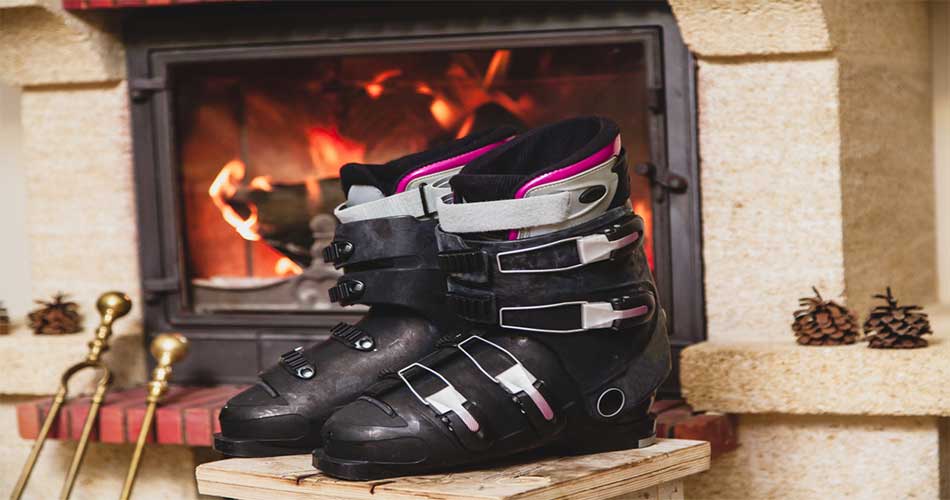 If you aren't lucky enough to have a pair of boot dryers or you left them at home then the next best option is to use towels or newspapers. Stuff them inside and change them regularly. Newspaper seems to work better than towels but you will need to change it out once the water gets into the newspaper. It also doesn't provide the heat factor that boot dryers do.
Another thing you can do to dry your ski boots is to put them on the heater if you have one in your room. Just be careful to not damage your boots, the heater or even cause a fire. It's not the best way to dry ski boots by any means but it can work in a pinch. Lastly is the above method. Stick them near the woodstove, just not too close.
Final Thoughts
We don't pack for a ski trip without boot dryers for our ski boots and you might want to start doing the same. The travel boot dryers are the way to start and are better than shoving old newspapers down your boots or gloves.
On the next trip to the mountain, if you want dry and crisp boots or gloves then at least you know there is an easy solution, boot dryers.