There is a lot of debate over which ski is better: short skis or long skis. There are pros and cons to both types of skis, but in the end it comes down to personal preference. It's all about your riding style.
Short skis are great for beginners because they're easier to control and can be more forgiving if you make a mistake. Long skis are better for experts because they offer more stability at high speeds.
Those are just a few high-level differences but not comprehensive. We'll compare short skis vs long skis so you know what you need to get.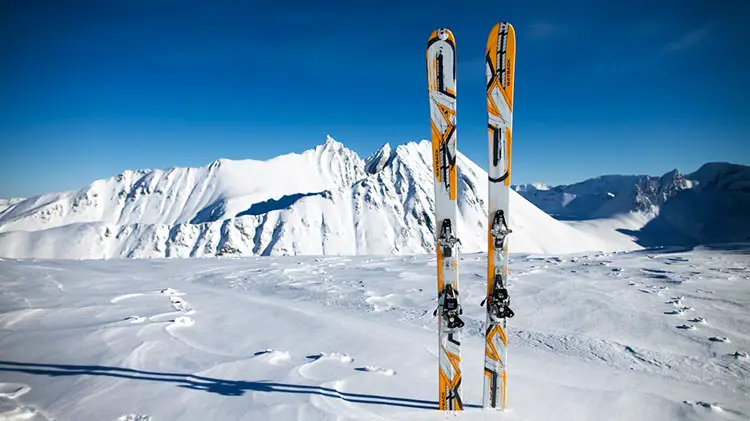 What Skis Do You Need? Long or Short?
If you're just starting out and don't know what type of skis to buy, it really depends on your riding style and height and weight. If you're a beginner, I would recommend getting short to mid-sized skis, because they are easier to control.
A proper ski technician at your local shop can help you with exact sizing but just make sure to not go overboard on the length.
However, if you are advanced or heavier, I would recommend getting long skis. They will give you more stability and better performance on the slopes.
When Are Short Skis Good?
Short skis are perfect for terrain parks, jumps or rails in addition to being good for beginners. A shorter ski is better off overall for tricks They can be really fun to ski on if you like slicey turns and a lot of play.
So simply put, short skis are for a. If you are a beginner or b. Looking to ride the terrain park.
Why Use Long Skis?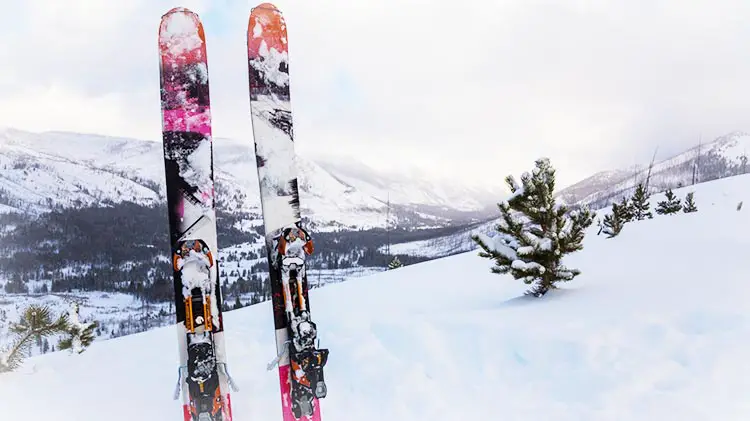 There are many good reasons to use long skis instead of a short ski length. They make great carving skis, and they offer a lot of stability when riding the mountain at high speeds. Long skis also translate well into downhill skiing, making them an ideal choice for experts who want to push their limits.
I am riding a long ski over 85% of the time I am skiing. Why is that? I like to ride powder, groomers and glades. Sometimes I'll go a little shorter and take a back up set of skis if I am riding glades. It just depends on my mood.
Are Long Skis Faster Than Short Skis?
Many skiers believe that long skis are faster than short skis. Studies have shown that long skis hold a better carve, making them more efficient on the mountain. That's why you see all the alpine racers wearing long skis.
Longer skis can hold up to higher speeds like the Armada Locators. While you shouldn't be bombing hills unless you want ski patrol on you, long skis should be your weapon of choice if you are trying to set personal best records or race your friends.
Even if you have longer skis though than a friend, they could still win if they are heavier and have better technique. You can't just chalk up high speeds to long skis when there is a lot of other things at play.
What Size Skis Do I Need?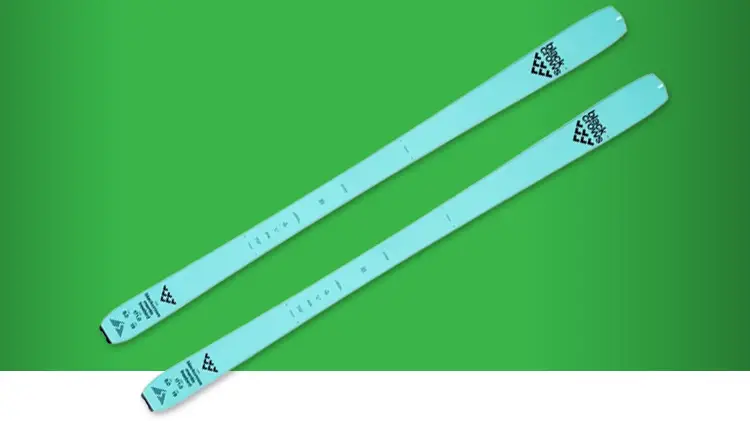 Sizing your skis depends on what you plan to ride and your ability level. A general rule of thumb is to match your height to the chart below and you'll get a good idea of what length skis you need.
| | | | | |
| --- | --- | --- | --- | --- |
| Skier Height | | Ski Length in CM | | |
| CM | FT / IN | Beginners | Intermediates | Advanced |
| 147 | 4'10" | 135 | 145 | 153 |
| 152 | 5′ | 140 | 150 | 158 |
| 158 | 5'2″ | 145 | 155 | 163 |
| 163 | 5'4″ | 150 | 160 | 168 |
| 168 | 5'6″ | 155 | 165 | 173 |
| 173 | 5'8″ | 160 | 170 | 178 |
| 178 | 5'10" | 165 | 175 | 183 |
| 183 | 6′ | 170 | 180 | 188 |
| 188 | 6'2″ | 175 | 185 | 190+ |
| 193 | 6'4″ | 180 | 190 | 190+ |
Skiing Groomers. Do You Need Long Skis?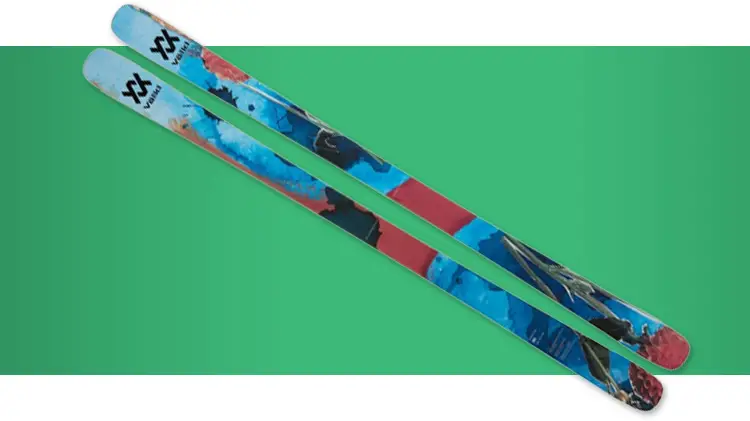 When skiing on groomers, long skis are a great match for the terrain. They provide stability and grip, making them a great choice for mountain riding. However, if you're skiing on groomers for the first time, it's important to remember that the length of your skis is not as important as how well you read the surface.
In other words, don't worry about getting the longest skis possible – just make sure they're properly fitted and that you know how to use them.
Typically, if you are new, you'll ride some groomers. If you plan on renting skis then let the shop technicians guide you with the length. You aren't expected to know your length if you are new or a first-time skier. If they ask what size you are looking for, don't be afraid to say you don't know and need help picking a size.
Skiing the Park. Why Short Skis Make Sense
Short skis make sense for terrain parks because they are easier to rotate. This helps on boxes, jumps and rails. The more you ride park, the more you might want to go down in size on your skis. Trust me, I've seen some really short skis on tall riders in the parks.
I suggest demoing a few pairs of skis: brands and sizes, to see which length is best for you in the park. A small adjustment can be very helpful to your riding style.
What About Mid Length Skis? Who Needs Them?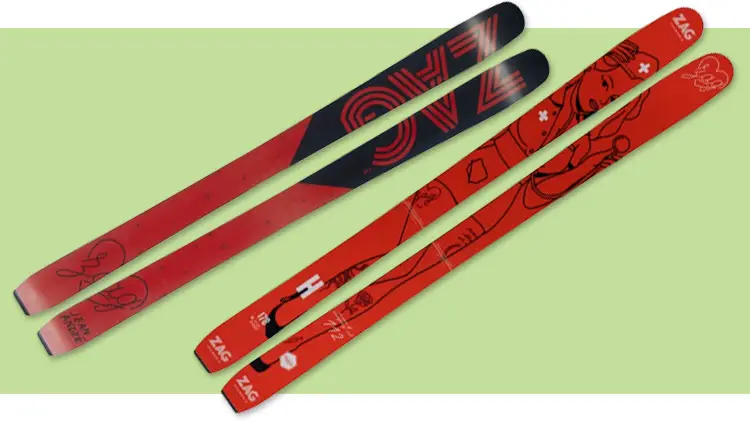 Mid length skis are perfect for new riders and most riders out there. They are all around skis which means they can be ridden on mountain or park terrain. They typically have a shorter length than traditional long skis and a wider width, which makes them easier to control in rougher conditions.
Mid length skis also typically weigh less than long skis, making them easier to carry and transport.
You really can't go wrong with a pair of mid-length skis. They are like the Swiss army knife of the mountain. If your friends want to ride some downhill but then switch to park, mid length skis will let you keep up with them all day.
Final Thoughts on Short Skis vs Long skis
Before you go out and decide on skis, consider your riding style, get fitted, and try long and short skis. You might just end up in the middle! Riding on the slopes should be enjoyable and that all starts with getting the right sized skis.