There are many different types of skis and each one has its own unique features that can make it an ideal choice for a specific type of skiing. Don't be sticker shocked when you find out how much skis cost. Regardless of the brand or model, all ski companies generally produce skis that fall into one of three price ranges: beginner, intermediate, and advanced.
Generally, the more expensive the ski, the better the quality and performance but that doesn't mean you need to jump for high-end skis at the start of your skiing journey. Let's take a look at how much skis cost and what price range you should shop in.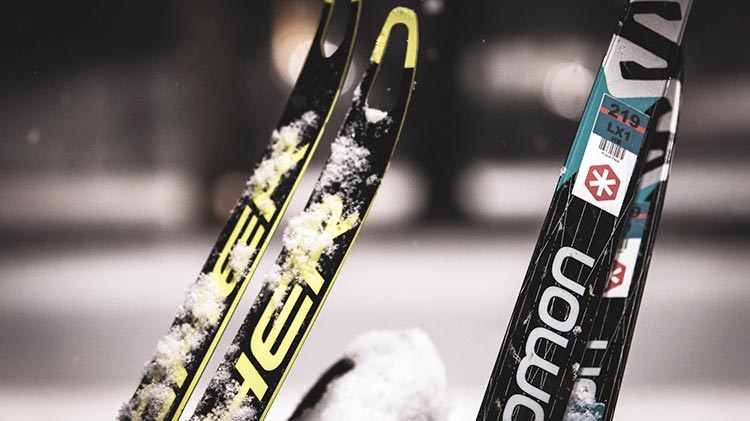 What is the Range in Price for Skis?
The range in price for skis can be found anywhere from under $400 to well over $600. The most popular range tends to be around $400-$600, with prices increasing as one gets closer to the high end of the market. The average cost of a ski is generally around $400-$500, but this can vary depending on the make and model.
Breaking down the brands, here are the skis brands from most expensive to least expensive:
High end ski brands:
Mid to high-end level ski brands:
Salomon
K2
Blizzard
Armada
Line Skis
Entry-level ski brands:
Don't use this as a hard and fast list though. You have brands like K2, Rossi, Blizzard and Armada who all make entry-level to very high-end skis. They make a wide range of models to suit all skiers.
How Expensive of Skis Do You Need?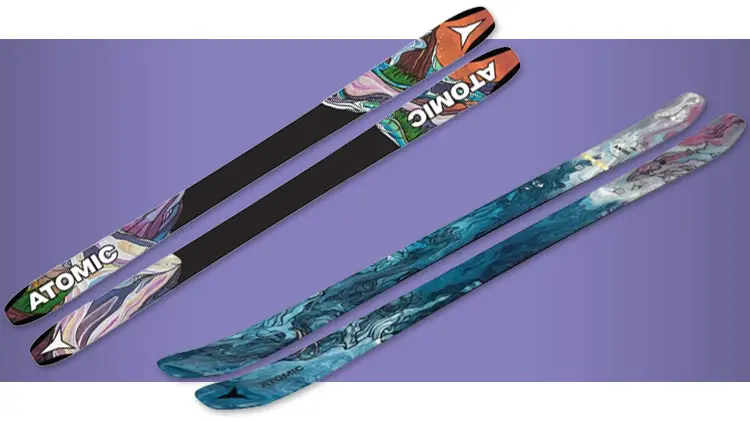 If you're a beginner, skis under $400 are a good option. If you have more experience and are looking for better skis, your budget should be between $600 and $1,000. Skiers who spend more money can get skis that have high-performance ski profiles and are made with higher-end materials. However, high-end skis also come with higher price tags.
The price tags of high-end skis can be shocking but keep reading because we have a tip below so you can get those high-end skis for less. If you decide to purchase some new skis through a link in this article then I may use the affiliate commission for lift tickets, not at a Vail resort.
How Many Pairs of Skis Do You Need?
Wondering how many pairs of skis you need? There are a few factors to consider when purchasing skis, such as your skiing style and the terrain you will be using them on.
Generally speaking, two pairs of skis are enough for most people. However, if you plan on park skiing, skiing groomers and nordic skiing, you'll need more than two pairs or might want to rent if needed during the season. Stuck on the fence between buying and renting? Learn more when you should buy skis vs when you should rent them.
When it comes to choosing the right type of ski, it all depends on what you ride. If you only plan to ski alpine then one set of skis could be enough but the longer you ski, you'll likely accumulate more skis.
I personally think everyone should have a set of nordic skis for the weekend if you live by some good trails but that is a whole different subject I could get onto.
All Those Skis Can Add Up Quick: How to Budget for Skis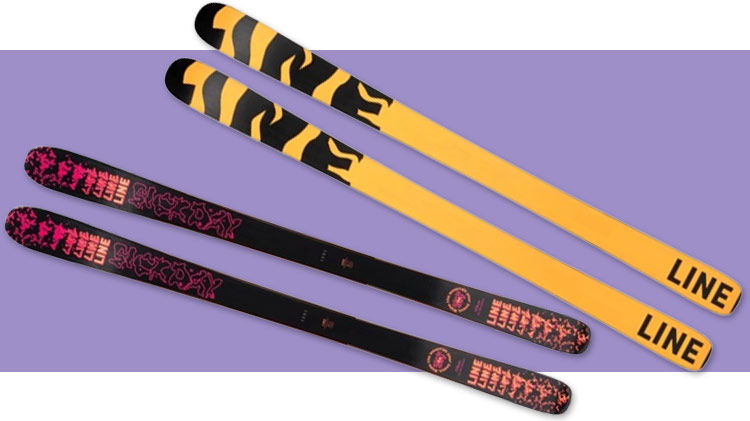 If you're like most people, you probably want a new pair of skis but every time I look, I can't believe the prices. Budgeting for your skis can help. I look to switch up skis every 2-3 years for a new experience.
Here are some tips on how to save for new skis-
Start by determining how much you want to spend on skis and subtract that from your annual skiing budget. This will give you a figure for other gear, such as bindings and boots, which you can also buy throughout the year. Try to plan in advance of needing new skis.
Consider buying used skis instead of new ones. Used skis typically cost less than new ones and there's always the potential to find a good deal during the winter sales season or post-season.
Don't forget about accessories like poles and bindings!
What Brands of Skis Should You Consider?
There are so many excellent ski brands out there, that it can be hard to decide which ones to try. If you're looking for a tried and trusted brand, consider choosing one of the well-known names like Salomon or Blizzard.
If you're on a budget, a lot of the brands make a more budget-friendly ski. No matter which brands you choose, make sure to test them out before committing to a purchase. Try different brands by renting demo skis. You might be surprised at just how good some of the lesser-known options can be!
I always try to do 1 demo day a year to get on some new skis and see what the market has to offer. It's often worth it.
Other Things to Consider When Ski Shopping
Before heading out to purchase your ski equipment, be sure to consider your height and weight. Ski styles also vary depending on experience level, so be sure to ask a salesperson which type of ski is best suited for you if you are new.
Finally, factor in how much skiing you plan on doing this season and choose the appropriate skis accordingly. There's no reason to spend $800 on skis if you won't get up to the mountain much.
Get Top Dollar for Old Skis
If you're like most people, you probably don't mind spending a little extra on new skis each season. But what if you could get top dollar for your old skis? Well, that's exactly what's available through discount ski programs and local shops.
Trading in your old skis or selling them will give you a lot more coin to use for new skis. It can even make sense to trade in your old skis for another pair of used skis.
To find the best deal on used skis, start by checking out local shops. Many of these merchants carry different types of discounts on new and used skis. Most of the time, the local shops can beat the resort prices.
Additionally, many will trade in old ski programs in exchange for cash or credit. This way, you can get a discount on your new skis while also supporting your local shop.
Of course, not everyone is willing to trade in their old skis. If that's the case for you, there are still great deals to be had at end-of-season sales.
Tips for Saving Cash on Skis
There are a few things I always think about when trying to save money on skis. They are:
1. Checking out the end-of-season sales. I've seen skis discounted 30% off at some stores during the final weeks of the season.
2. Go used. Not only will you be able to save money on your purchase, but you'll also get a quality product that's been tested and used before you buy it.
3. Visit swap meets. This is another great way to score affordable skis without having to spend a lot of time searching for them. Just be sure to inspect them carefully before making a purchase so that you're sure they're in good condition. There are no returns at swap meets so be diligent when shopping.
How Much Skis Cost: My Final Thoughts
Skis can range in price, depending on whether they are new or used. Prices start at around $400 for a pair of new skis. You can get skis considerably cheaper when used or post-the season.
Take into consideration the conditions and make sure to buy the right equipment for your needs. Do all that and you will be enjoying yourself on the slopes!