Updated August 9, 2023 by Jessie Gonzalez
Wearing a smartwatch skiing can change your experience on the slopes. From music to speed tracking and even to trail maps, smartwatches are becoming more and more advanced which means they are finding their way into skiing.
Let's take a look at some of the watches that you can wear when skiing and that will improve your day out on the trails.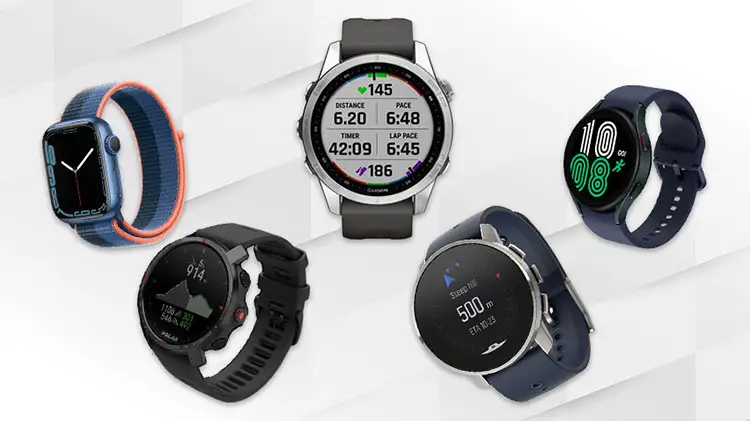 The Top Skiing Watches
What to Look for in a Skiing Watch
Navigating the sea of smartwatches can be tiring. They all look similar but there are actually a few things to tick off that make for a good skiing watch.
Before pulling the trigger on any watch for skiing, you have to look at these 5 areas individually.
1. Display
You need a watch that you can see in the bright sun. Without a bright and high-resolution display, the rest of the watch is useless. Bright displays come at a cost though. Often they can be battery drainers. Fortunately, high-end smartwatches have batteries that will keep your smartwatch running for multiple ski days.
Additionally, the size of the display should be a factor in your decision. Too small and you'll have a hard time seeing any data. Too big and a watch will look a big crazy on your wrist.
2. Battery Life
Battery life separates low-end watches from high-end watches that you will actually want to wear. With the ability for multiple-day charges, battery life is the backbone to a smart skiing watch that you will want to wear.
Having a watch that can withstand the cold and keep its battery life up is important if you plan to do a full-day session of skiing and listen to music using your watch.
3. Sensors
A decent ski watch will often come with heart rate tracking at a very minimum. Higher-end watches will often include GPS monitoring and blood oxygen saturation sensors.
4. Durability
There is nothing worse than hitting your watch on a lift chair. Luckily with screens made of Corning Gorilla Glass and Sapphire crystal, you won't have to worry about accidental knocks. Get a watch that is made for an active skiing lifestyle and you won't regret it.
5. Software
Heart rate tracking, lap counters, ski maps and music are just a few of the possibilities in smartwatches that cater to skiing. While some companies' software isn't made for skiing like Fitbits, higher-end watches have the software to improve your experience on the ski slopes.
Top 5 Watches to Wear When Skiing
1. Garmin Fenix 7 – Standard Edition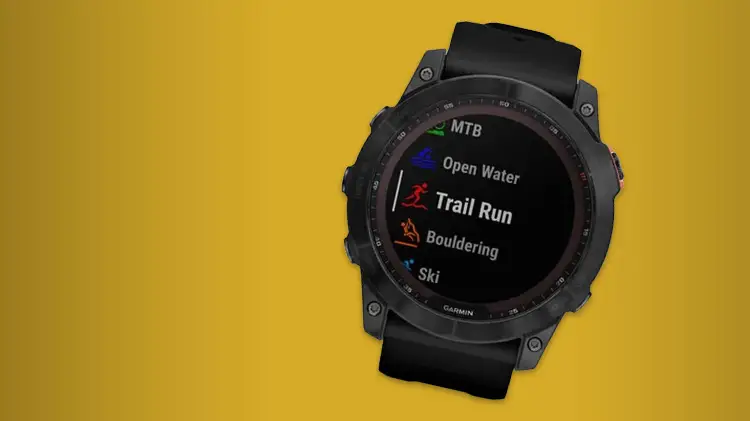 Even the standard edition of the Garmin Fenix 7 sets the bar for sport smartwatches. It's stylish and durable design is packed with features for the ski slopes and the rest of the year. Store your music on the Garmin, pull up a ski map and hit the slopes.
You can get maps for over 2,000 ski resorts so you know exactly which run you are on. Keep your eye on your heart rate as you ski those black diamonds and your Pulse Ox sensor as you rise in altitude. The Fenix is a full ski package packed into a bright and responsive watch that any skier can use.
Most Popular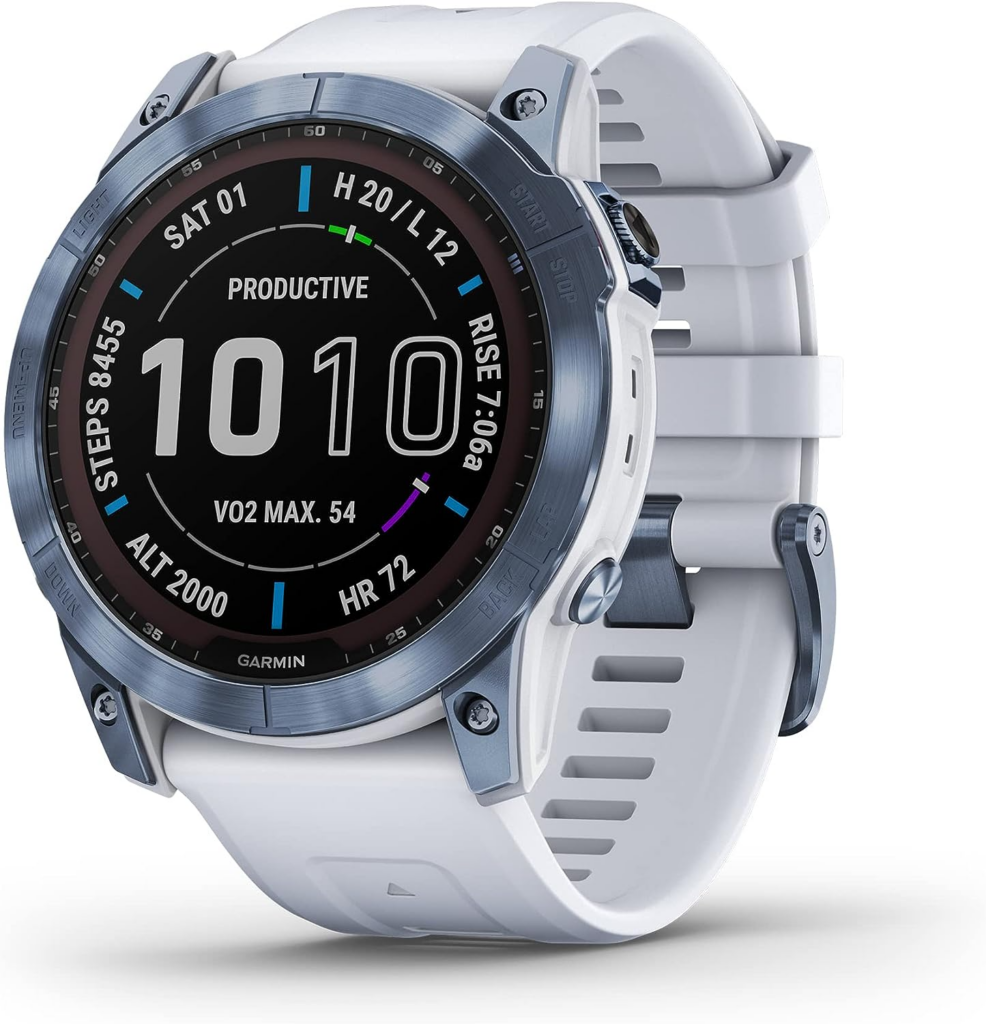 Pros:
Strong lens material – Corning Gorilla Glass
Up to 18 days of battery life
Extensive Garmin eco-system
Some of the best ski software in a watch
Cons:
Not for entry-level skiers
More expensive than most smartwatches
Key Specs of the Garmin Fenix 7:
16 GB of memory
Weight: 79g
47mm case size
1.3" diameter display
Display resolution 260×260 pixels
2. Apple Watch Series 8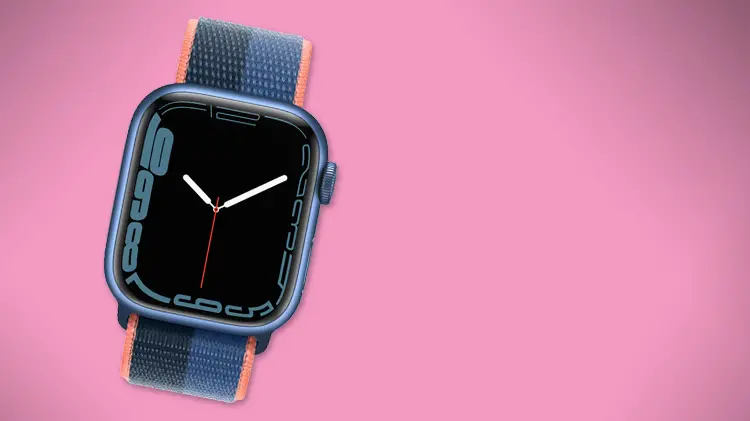 It almost needs no introduction. The Apple Watch Series 8 is made to pair with iPhones. The Apple watch has impressive fitness tracking along with music capabilities and the options to change the colors in the bands and case for the watch.
During the winter, you can use the Apple watch to track your top speed on the slopes, calories burned and count the laps down the slopes. It also can measure the height of your descent. Being easy to use, the Apple Watch is great for Apple users but lacks some of the features of higher-end sport smartwatches like the Garmin.
Pros:
Works seamlessly with Apple products
Fast charging
Easy on the eyes display
Large company that is always improving the software
Cons:
Not the best if you have android
Could have better programs for skiing
Battery life could last longer
Key Specs of the Apple Watch:
32 GB of memory
Weight: 32g
1.9" display
Display resolution 484×396 pixels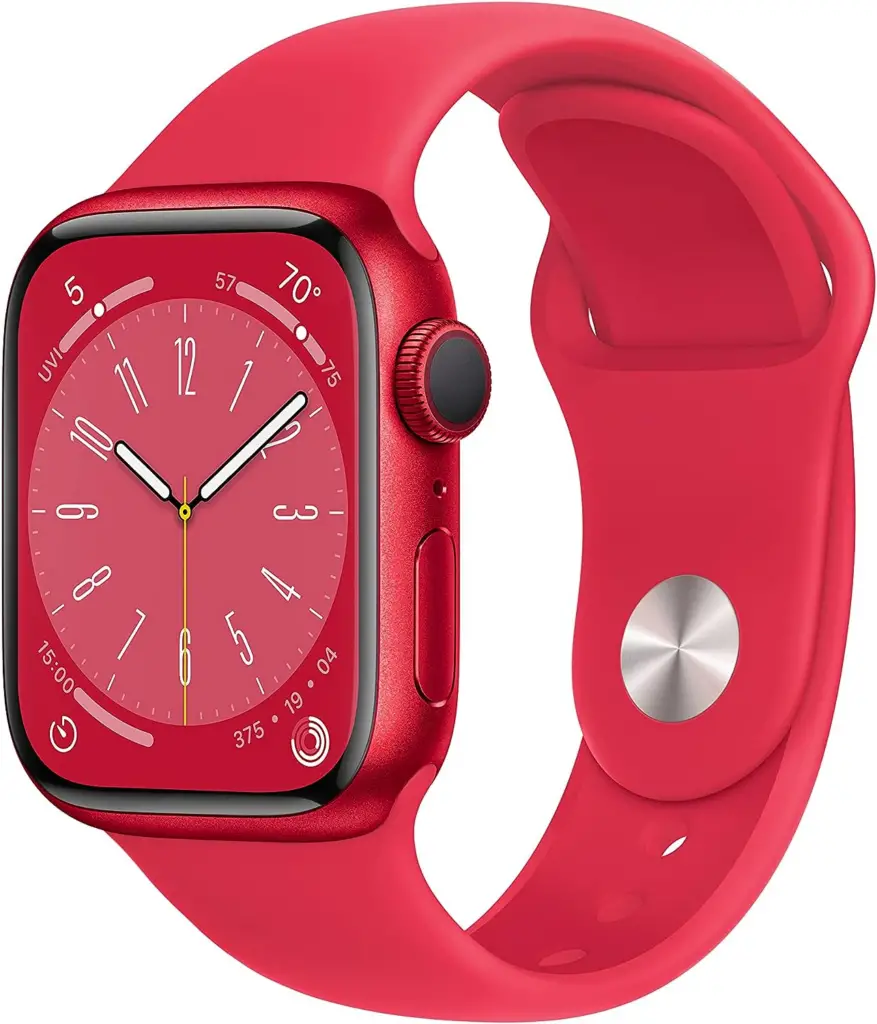 3. Samsung Galaxy Watch 4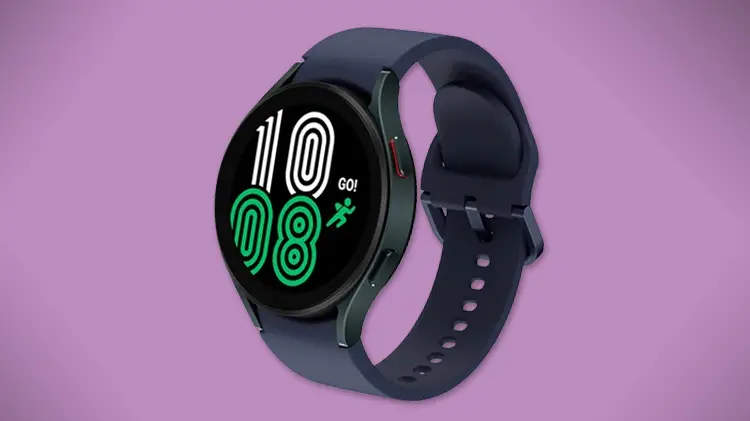 It's almost expected that Samsung is in the smartwatch game and rightfully so they are with the Galaxy Watch 4. Pairing nicely with Android devices, the Galaxy Watch 4 upgrades any skiers experience.
The main upgrade on the mountain is storing music directly on the smartwatch. The skiing app itself, Samsung Health Alpine Ski is a bit lacking. It provides heart rate, distance and average speed but you won't find any maps.
Outside of skiing, the Galaxy Watch 4 still deserves it's place as an everyday smartwatch for your lineup.
Pros:
More affordable than most smartwatches
Has the features of more expensive watches
Integrates well with the Android eco-system
Cons:
Doesn't have a built tough feel
Would like to see more internal memory
Battery life could be improved
Key Specs:
16 GB of memory
40-hour run time
1.36" display
Display resolution of 450×450 pixels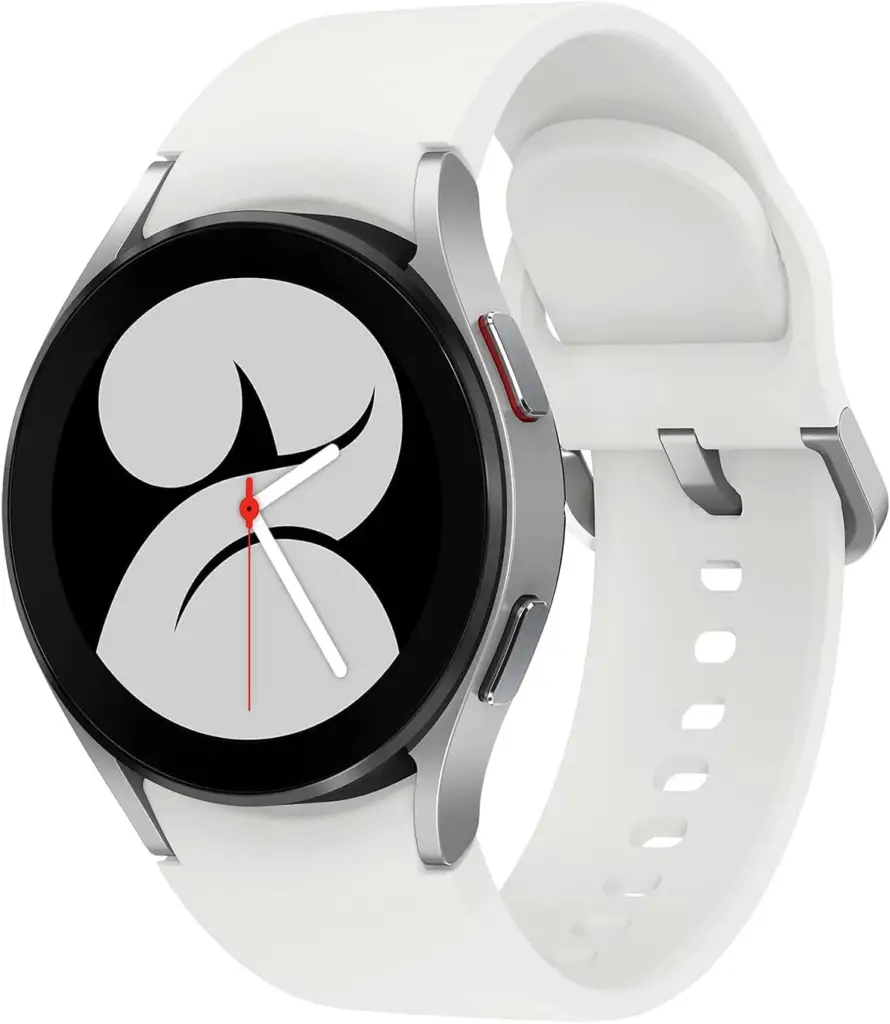 4. Suunto 9 Peak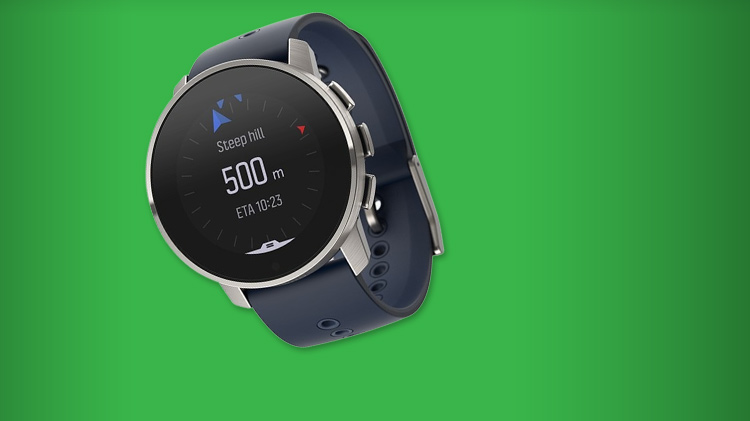 Packed with GPS, a lap counter and barometric altitude, the Suunto 9 Peak has a strong build that holds up to long days on the mountain. It doesn't have all the bells and whistles of higher-end smartwatches but the durable build and stylish look help the Suunto grab a spot on the list.
If you are looking for a more feature-rich watch, the Garmin or Apple watch will blow this off the trails but for a solid entry-level ski watch that can help with 79 other sport profiles, the Suunto 9 Peak lives up to the task.
Pros:
Thin and stylish
Durable build
Works with Apple or Android
Over 80 sport modes
Cons:
Onboard capabilities could be expanded
No maps
No music onboard
Key Specs:
14-day battery life
1.2" display
Display resolution of 240×240 pixels
52g in weight
Sapphire crystal glass display
100m water resistant
5. Polar Grit X Pro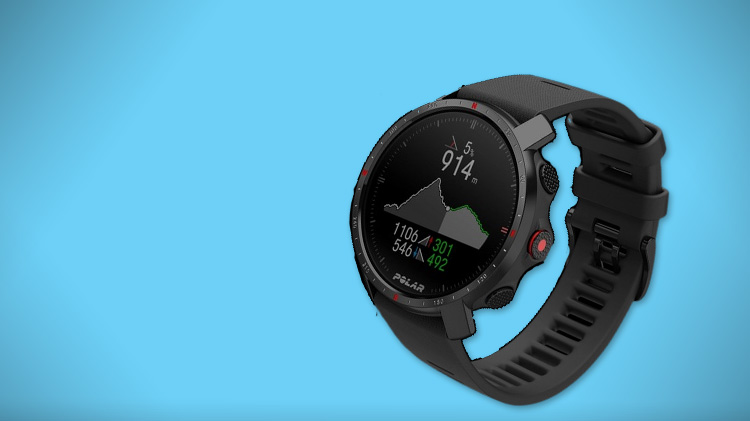 One name that is popular in smartwatches and becoming more popular with skiers is Polar. Their Grix X Pro smartwatch is extremely well built and comes close to a Garmin Fenix build quality. There is one big drawback though. The Grit X Pro can control music but not store it.
On the positive, the Grit X Pro can run three ski profiles, downhill, backcountry and telemark. It doesn't matter if you are running laps on groomers or knee-deep in the backcountry powder, the Grit X Pro has the sport profiles to track your skiing data.
Pros:
Can handle extreme temperatures
Highly water-resistant
Military-grade durability 
Receives phone notifications
Cons:
A lot of data that new smartwatch users may not need
The touch screen is very durable but making it less responsive than others
Only has music controls but not storage
Key Specs:
7 days of battery life
53g in weight
1.2in LCD screen
Display resolution 240×240
100m water resistance
Final Thoughts on Watches for Skiing
Not everyone needs a watch for skiing but it can improve your on the mountain experience or make for a great gift for that skier in your life.
At the end of the day, we would stick to something that can handle to cold temperatures, has music onboard and a ton of sport features.
For us, that is the Garmin lineup but you can't go wrong with the others as well!