When it comes to winter apparel, Helly Hansen and Spyder are two of the most popular brands but also some of the most expensive. If you're trying to decide which one is right for your next purchase, we'll try to point out the nuances between the two brands and even give you are Proper Peaks winner.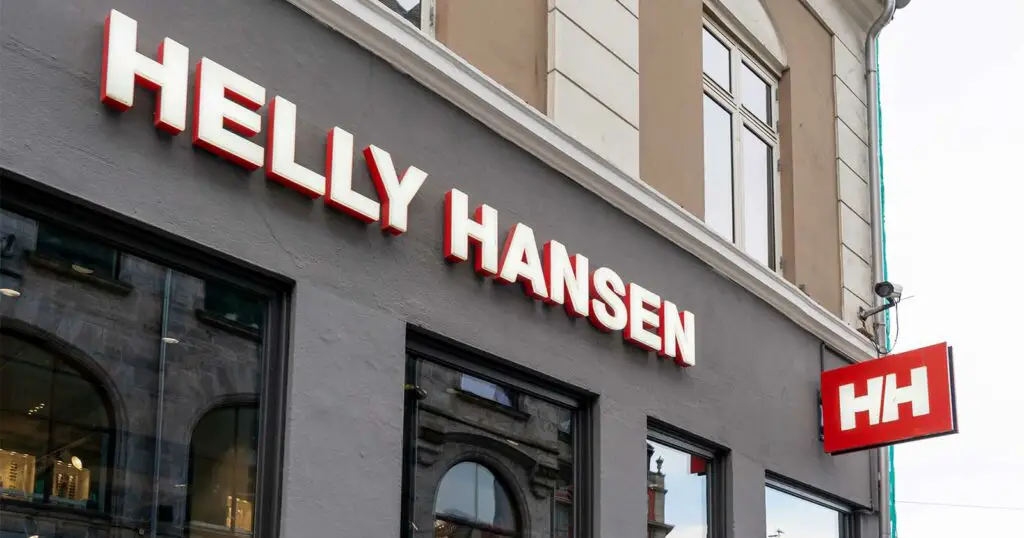 Helly Hansen vs Spyder: The Product Line-Ups
If we first take a look at a high level, the product lineups of Helly Hansen and Spyder are the same. You'll be able to find ski jackets, ski pants, mid layers and base layers by both brands. Between the two, you won't be able to separate them at this stage. The real separation comes with the materials, style, price and quality.
Consider the Materials Used for Warmth by the Companies
Both Helly Hansen and Spyder use a variety of materials for warmth and breathability. Helly Hansen uses Helly Tech in most of their ski jackets. They also take a sustainable approach using 100% recycled materials for insulating on most of their jackets.
Spyder on the other hand, relies mainly on Sorona insulation for a lot of their jackets. Of the two, unless you go for a really high-end Spyder, Helly Hansen insulation is top-notch. It blocks out the wind but their jackets are still very breathable.
Style and Fit: Spyder vs Helly Hansen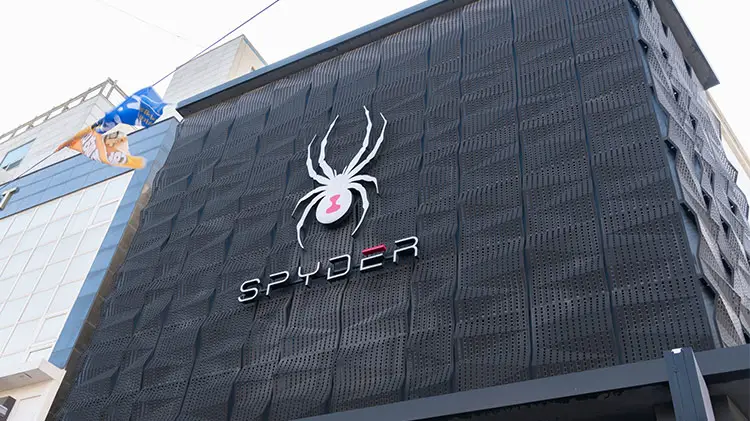 When comparing Helly Hansen and Spyder, you'll need to assess the style you like. Helly Hansen and Spyder are two very distinct styles and really cater to different types of skiers. Some people appreciate the snug fit of Helly Hansen's items, which are designed to be more of a straight fit.
On the other hand, Spyder items tend to be more relaxed in their jackets and pants. You'll also want to examine key features phone pockets, chest pockets and zippers for breathability.
While Helly Hansen's designs tend to be a single color, they look clean and sporty on the hill. Spyder hasn't innovated their designs in what feels like years. To us, they still have that same old ski dad or ski grandpa look from back in the early 2000's. That being said, you can't knock the quality of the insulation of Spyder.
With both Helly Hansen and Spyder, you can spot their two styles from far away in a lift line since they look nothing alike. Let us know which style you like best but we are pro-Helly Hansen on their style.
Comparing Price Points of Helly Hansen vs Spyder
Generally speaking, Spyder is a more expensive brand compared to Helly Hansen. It certainly holds the saying true that skiing is for the rich. Or at least moderately well-off if you are ordering Spyder. But, just because something is expensive doesn't mean quality always correlates though. More on that in a minute.
Luckily, you get what you pay for with both brands. In terms of warranties, Spyder and Helly Hansen both have good customer support and stand behind their products. In terms of value, we believe you get a bit more out of Helly Hansen for the price point.
You have to remember that they cut their cloth so to speak as a company around watersports. Their gear is extremely well made and justifies the price point. Spyder is excellent as well but their gear feels to be marketed towards a higher-end skier.
Read More:
Ski Gifts for Ski Moms: 13 Gifts for a Ski Mom's Birthday
Skiing Helmet Speakers: 7 Options for Music on the Slopes
Quality of Helly Hansen vs Spyder: How Long Will Your Gear Last?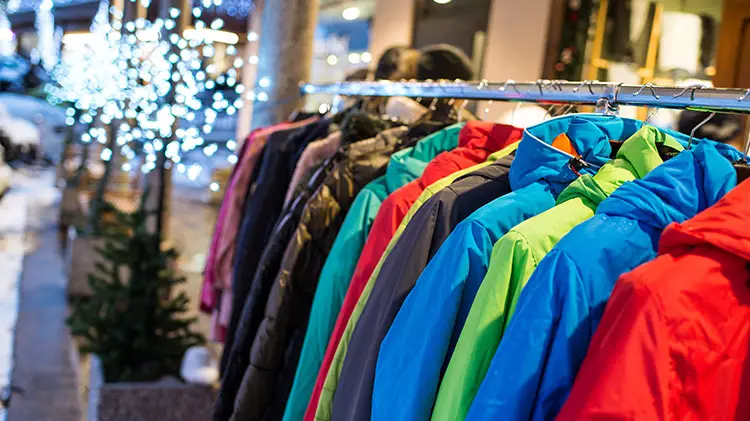 The team at Proper Peaks has ridden with both on the slopes and hasn't had issues with either brands. That being said, most people will tell you Spyder's quality is great. Speak to a Helly Hansen fan and they will tell you their gear is better than Spyder.
As long as you take care of your gear both should last for a long time but we give the nod to Helly on quality right now. It isn't uncommon to get 6-7 years out of one of their jackets without significant wear and tear.
Spyder has been known to show issues in this time frame so just because you pay for a higher price jacket, it's not always going to outlast something cheaper. Some of that price tag is the name brand and not always the quality.
Return Periods of Helly Hansen and Spyder
So we've looked at what makes the two brands great and we know they both have warranties but what if you want to make a return? Currently, Helly Hansen has a more generous return policy compared to Spyder.
Helly Hansen: 90 days for returns
Spyder: 30 days for returns.
That being said, it is worth reading both return policies before buying, Helly does require tags in tack for returns.
Shipping Times: A Must Know
We can't round out this "versus" without touching on the abominable snowman in the room, shipping times. Spyder is well known for having delayed shipping in the winter season but Helly Hansen is known to get behind as well.
The best thing you can do is order early, pre-season or express delivery. Otherwise, you'll be having valuable snow days pass you by without your gear.
Helly Hansen vs Spyder: Our Winner
When we stack up the brands side by side, test them on the trails and having dealt with their customer support, our winner for the winter is Helly Hansen. You just can't go wrong with their modern-looking ski jacks, pants or warm base layers.
Even if you don't go for one of their ski jackets, you are doing yourself a favor with one of their merino wool base layers.
Final Thoughts on Helly Hansen and Spyder
Even though Helly Hansen get's the nod, Spyder is an extremely solid brand. You really won't go wrong with either and as long as you are warm out there on the slopes, it doesn't really matter. Keep riding and we'll see you on the trails.