Skiing helmet speakers has always been popular but now with the shift to bluetooth, it is time to get rid of those cords. If you want to listen to music when you ski then headphones or speakers for your helmet are what we are going to look at.
When we say helmet speakers, these days we really just mean headphones in the helmet. Without more explanation, let's see what makes them good and look at a few options.
What Makes Good Helmet Speakers?
There are many factors to consider when purchasing helmet speakers for skiing. Clarity is important so that you can hear your music or phone calls clearly. The speakers should be loud enough so that you can enjoy your music without having to turn the volume up too high.
Long battery life is also important so that you can enjoy your music for a long time before having to recharge the headphones. The cold can notoriously drain the battery life of electronics so we will look at some long-lasting ones.
Can You Use Any Headphones for Skiing?
When you are hitting the slopes, pretty much any headphones work for skiing but some stand out as helmet speakers/headphones.
The only ones that don't really work in helmets is over the ear headphones. Its quite obvious that they won't work but you actually get a few skiers in beanies wearing the over-the-ear headphones. Now thats a crazy look.
Just get some headphones for inside your helmet.
Should You Get Wired or Wireless Headphones for Skiing?
When it comes to headphones for skiing, you have two main choices: wired or wireless. So, which is the better option?
There are a few things to consider when making your decision. First, wired headphones can be a pain to deal with because of all the wires. They used to be my go-to a couple years ago but wireless has evolved so much. Wired headphones never run out of battery but the wire can get tangled in the jacket.
Wireless headphones, on the other hand, are much more convenient. You don't have to worry about tangled wires, but they have a battery life.
So, which is the better option? I wear wireless but I do keep a pair of wired on me in the backpack generally.
What Are Some Choices for Skiing Headphones?
Powerbeats Pro Wireless Earbuds: One of the Best for Skiing
The Powerbeats Pro Wireless Earbuds are one of the best pairs of earbuds for skiing. They have a long battery life, so you can listen to music or podcasts all day long without having to worry about recharging them. They're also lightweight and stay on your ears, even when you're wearing a helmet.
Most importantly, the Powerbeats Pro Wireless Earbuds have great sound quality. You'll be able to hear your music clearly, even when you're skiing at high speeds.
Bose QuietComfort
When it comes to noise-cancelling headphones, the Bose QuietComfort is in a class of its own. I never recommend skiing with noise canceling on but it is great off the slopes. The QuietComforts have a unparalleled listening experience, long battery life and a comfortable fit that makes it perfect for use in a variety of settings – including on the slopes.
If you're looking for the best possible noise-cancelling experience, the Bose QuietComfort is the top choice. These headphones feature advanced technology that effectively blocks out unwanted noise, whether you're trying to focus at work or simply relax at home.
In addition to being incredibly effective at cancelling out noise, the Bose QuietComfort also features a comfortable design that makes it perfect for fitting under helmet earpads.
Read More:
Do Beginner Skiers Need Helmets? [Why All Skiers Do…]
Ski Gifts for Ski Moms: 13 Gifts for a Ski Mom's Birthday
JBL In-Ear Headphones: A Cheap Headphone Option for Skiing
JBL In-Ear Headphones are a great option for those looking for an inexpensive way to enjoy high sound quality while skiing. These headphones are very comfortable and provide great noise isolation, making them perfect for use on the slopes.
Overall, these headphones are a great option for those looking for a cheap way to enjoy high sound quality while skiing.
Apple Airpods: A Classic for Skiing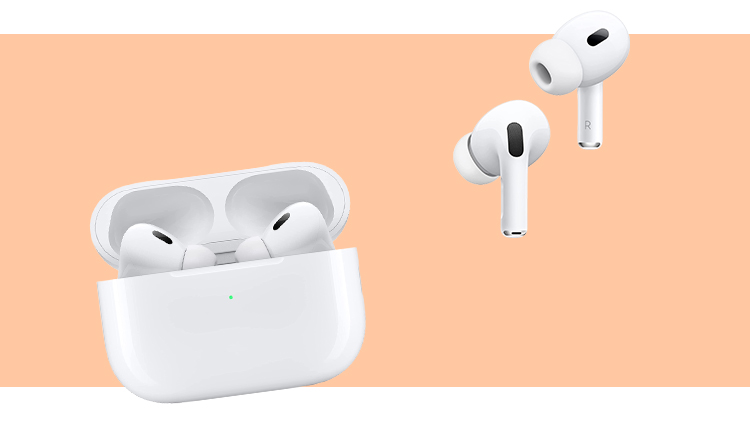 When it comes to charging, Apple Airpods don't last as long as some of the other options on the market. However, their reliability and ability to be worn anytime make them a classic choice for skiing.
You can take these from work, to the lodge, to the slopes. There is a glaring issue though. Try to find a white earbud in the snow. You better put a wrap on your earbuds so you can find them if you drop them.
Samsung Galaxy Buds: An Apple Alternative
Not everyone is willing to spend over $100 on a pair of headphones. For those people, Samsung has the Galaxy Buds. These earbuds are a great alternative to Apple's AirPods and they come in at a lower price point.
One of the best features of the Galaxy Buds is their long-lasting charge. Another nice feature is the carrying case. It's compact and easy to throw in your bag, but it still provides enough protection for your earbuds.
Read More:
8 Hydration Packs for Skiing: (Take One Of These Skiing)
How to Ski Trees and Glades [Get Started with Tree Skiing]
Apple EarPods with Lighting Connector: A Spare Pair that Never Fails
We've all been there. You're enjoying your music on the slopes when suddenly your earbuds die. It is a major bummer. But what if there was a spare pair of earbuds that never failed? Enter the Apple EarPods with Lighting Connector.
These earbuds are wired, so they don't rely on a battery. That means you'll never have to worry about them dying on you when you need them most. And because they're not wireless, you don't have to worry about losing them either unless you seriously misplace them.
They're also incredibly reliable, so you can always count on them to work on the slopes.
Google Pixel Buds
If you're looking for a great back up pair of headphones to take skiing with you, the Google Pixel Buds are a great option. Made by Google, these earbuds are designed to be comfortable and stay in your ears while you're active. They also sound great, with clear highs and lows that make it easy to enjoy your music while you're on the slopes.
They don't break the bank and make for a solid backup pair to put in the ski bag.
Final Thoughts on Skiing Helmet Speakers
Helmet speakers used to be a thing but now when I think of skiing helmet speakers, I think of quality headphones for skiing. As long as they fit comfortably under your helmet ear flaps, you can use any headphones for skiing. Stay safe, aware of your surroundings but enjoy your time on the slopes.