Ski moms are one of the easiest people to find gifts for. There is always something you can upgrade in the ski kit. From little things like socks to jackets and boots, there is always room for improvement!
We'll help you with a few ski gift ideas for mom's birthday.
She will just be waiting for winter to roll around so she can hit the slopes with you.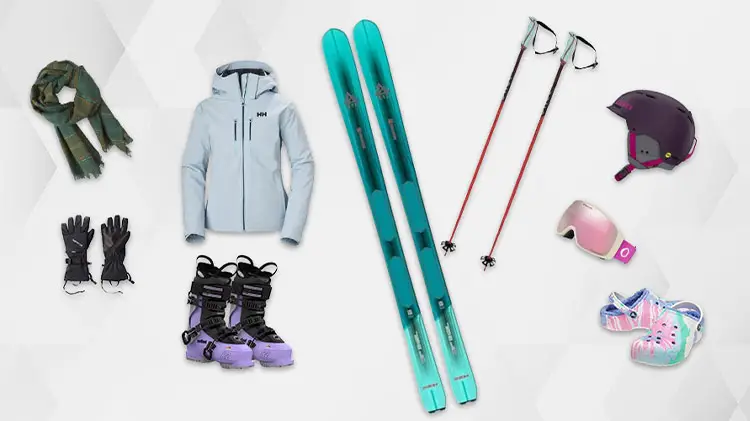 What Makes a Good Gift For a Ski Mom's Birthday?
Before we give you all of our favorite ideas for the ski moms out there, we considered the following things:
How often would mom use it?
What is the price range?
Only high quality made it to the list
Will it improve her ski experience
To us, a good ski gift for mom's birthday should be used a lot. It has to be high quality and improve her ski experience or time on the mountain. As for price, it varies. You can check all those off for less than $100 or for more than $100.
Let's get into the gift ideas for mom's birthday.
13 Gifts for a Ski Mom's Birthday
1. A New Helmet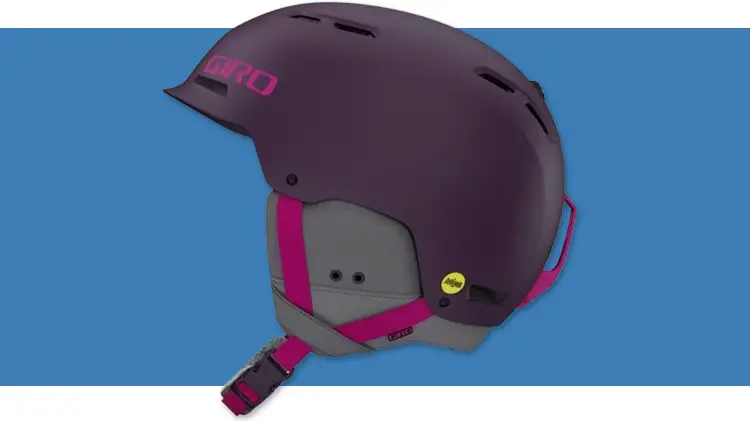 Give mom some new style. It's a no-brainer! Protect her brain out on the slopes with a new ski helmet. Don't settle for a plain old black one either. Consider something a bit more fashionable like a pink helmet, purple, white or blue.
Both Smith and Giro made MIPS helmets for women that aren't just protection but add some style too. The best part of it all is that helmets really feel like you are getting something but they still can come in as a sub $100 gift.
Plus, even if mom has a helmet, there is nothing wrong with having two. She won't have to worry about a damp or sweaty helmet if riding back to back days on the slopes. Think about it, you can't go wrong getting a ski mom a helmet for her birthday.
2. Everyone Needs a Second Pair of Ski Gloves
Ski moms, notorious for saying their hands are cold. Well, not all moms but you have probably heard one or two. Don't make mom head back to the lodge to warm up, get her a nice pair of ski gloves. Even more so than a helmet, it makes sense to have at least two pairs of ski gloves.
If you are getting mom ski gloves for her birthday then be sure to go Gore-tex. A good pair of ski gloves can run as much as a helmet but if mom's birthday is in the spring or summer then you can always grab an after-season sale to pick up a gift.
3. Get Her Some Trail Snacks
Come on, you don't want mom to have to buy that $17 salad or burger right? That's just an insult at any resort. Instead, stock her up with some trail bars or cliff bars for the ski season. While some of our favorite trail snacks are just fruit and veggies, you can't beat a really good trail bar.
Grab a few flavors and types and you've got mom a gift she will use for sure when hunger strikes on the lift ride.
Let's face it, mom shouldn't be walking with those ski boots across the pavement. Help her save her ski boots and get her some shoes to get around the resort. While we have worn a lot of shoes around ski resorts, there is one we always go back to, Crocs.
4. Shoes for the Resort
You can get mom the fuzz-lined crocs clogs or non-fuzz-lined clogs. Both are amazing and feel great for some tired ski feet. They are easy to wear with or without ski socks as well. It's hard to say if mom will love Crocs but once she tries them on, you won't see her taking them off around the ski resort.
5. Add a Ski Jacket to Her Collection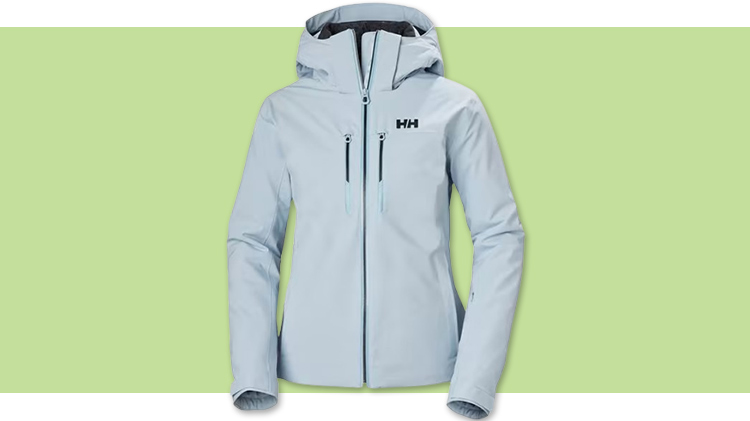 Is mom into fashion? If so, the answer for her birthday gift might just be a new ski jacket. Think about getting her a color she doesn't have or a weight she doesn't have. Does she need a preseason ski jacket or another thick one for the big pow? What brands would we get a mom for a birthday gift?
Here's a few of our favorites:
As long as you get her size right, a ski jacket makes for the perfect ski mom birthday gift. It will get a ton of use and you'll have mom looking good, all at the same time.
6. Get Her a Fresh Pair of Goggles
Maybe mom already has a great pair of goggles. So what is the point of getting her a second pair? Well, if she does any night skiing then you can get her a pair with clear lenses so she doesn't have to change lenses.
Goggles are one of the most stylish things you can get mom aside from jackets and helmets. Upgrade her vision and her style on her birthday with new ski goggles.
7. Cover that Season Pass
Alright, we all know season passes aren't cheap but we can all agree moms are special. If she is a die-hard skier and you can afford her season pass to the local slopes then why not gift it. Ski passes can run from the $700 range to well over $1,600. If you want to make her day epic then you could even go with the Epic Pass.
That high price makes ski passes the most expensive ski gift you can get for a ski mom's birthday, at least by our standards. Then she still needs someone to ride with. Hopefully, you are that person!
She will certainly be tickled if she opens up a voucher for a season pass in her birthday card. Just as she opens that card and thinks you didn't get her anything, be prepared for her jaw to drop if she sees a season ski pass on her birthday.
8. Upgrade Mom's Skis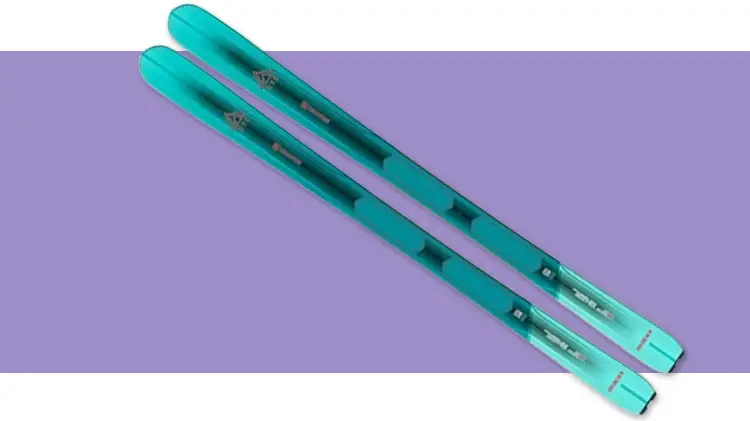 Another one that is cheap but has a huge wow factor is upgrading a ski mom's skis on her birthday. Maybe she has been eying those new Rossignols or DPS Foundation skis. Whatever brand it is, any ski mom will be stoked with new skis.
If she doesn't have a pair of cross-country skis, downhill, powder and mogul skis then she doesn't have enough pairs of skis. That being said, can you ever have enough pairs of skis? Mom might tell you she doesn't need new skis but just do it, get her some for her birthday and she will be excited to hit the slopes!
9. Heat Up Her Feet With Some Wool Socks
Why wool? Wool socks will keep her feet dry and warm while wicking out moisture and controlling odor. You can't get mom a better sock for skiing than a quality merino wool ski sock. The thing with socks though is she will go through them quickly.
Get her a few pairs of the same kind that way she will be set for the ski season with toasty feet.
10. Get Her Skis Waxed
How can you impress a ski mom on her birthday? Get her skis waxed. That is true love. Not a lot of things come close to getting mom's skis waxed for her birthday. This works best if her birthday is in the fall or winter. It also is a great way to support your local shop or resort and give them a bit of business.
11. Brand New Boots for the Win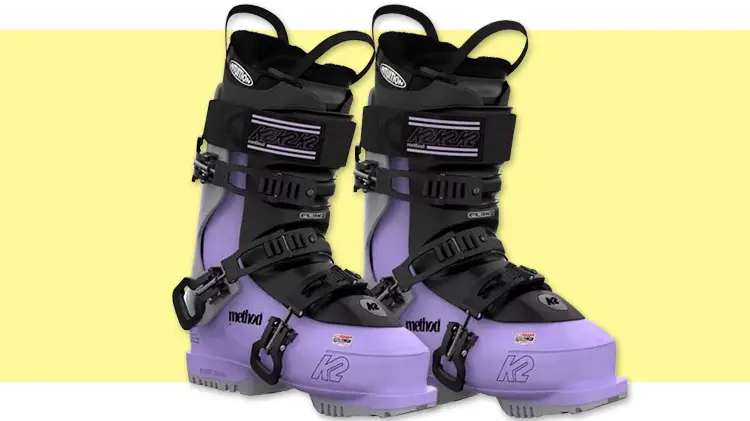 Sure, boots can be a tricky one with sizing and all but leverage the ski boots she has. If you are looking to upgrade your mom's ski boots for her birthday then it isn't as hard as you think. One thing you should think about though is taking mom to the shop if you are going to upgrade her ski boots.
Just tell her what you are planning. It's almost always better if she tries on some boots in person. At the end of the day, if you want to get them online then go for it but we recommend she tries on a few pairs first, even if that means she will know her birthday gift.
12. Did You Think About Ski Poles?
Ski poles aren't the most common gift or even probably your thought for mom's birthday but they can make a good gift. Why? She most likely wouldn't buy new ones otherwise. Surprise with a new set of carbon poles or just get a color that pops.
Black Crows make some bright ski poles that will stand out in any ski crowd. Just what mom needs.
13. Keep it Simple with a Scarf for Mom
Another fashion piece you can get for a ski mom is a scarf. The beauty of a scarf is she can wear it on and off the slopes. Arc'teryx makes some high-end scarfs if you want to go with the name brand, otherwise, just look for a good material. Anything that is organic cotton or a soft wool will be warm and comfortable.
Final Thoughts on Gifts for a Ski Mom's Birthday
There are so many good options when picking a ski gift for a ski mom's birthday. The real gift though is time. Even if you don't get her anything, spend some time with her on or off the ski slopes.
Best of all spending time is free and you can't beat the memories.
Although a gift doesn't hurt too!