East coast big snow and lots of trails? It probably has lead you to Waterville Valley Ski Resort in Waterville Valley, NH. The resort is a four seasons resort although winter is most popular. Why? 62 trails and 265 skiable acres is the answer.
Read more to plan your skiing and snowboarding trip to Waterville Valley Resort this winter and find out what you should know before you go!
So Who Owns Waterville Valley Resort?
In 2010 the Sununu family bought Waterville Valley Ski Resort. They have been the majority owner ever since.
Where is Waterville Valley Resort?
Waterville Valley Resort is one of the furthest resorts south in the White Mountains National Forest. The resort is set on Mount Tecumseh and is located in Waterville Valley, NH. The resort is almost an hour and a half from Manchester, NH. Monteral is 3.5 hours north and Providence, Rhode Island is 3 hours south.
Boston, Massachusetts is almost 2 hours and 15 minutes south of Waterville Resort too. Portland, Maine is two and a half hours east of the resort. Concord, NH is 1 hour south of the ski area.
Resort Stats
Waterville Valley rivals any resort in the White Mountains. Some of the stats include –
62 Trails
11 Lifts
2,020 feet of vertical
265 Skiable Acres
100% Snowmaking
Waterville Valley Resort Lodging
There are multiple places to stay when visiting Waterville Valley Resort. The Town Square Condos is a popular place to stay, along with the Silver Fox Inn and Owl's Nest at The White Mountains. The Town Square Condos and the Silver Fox Inn are both owned by Waterville Valley.
If you are looking for something nearby but not owned by Waterville Valley than the Owl's Nest is a great choice but does book up a bit in advance over the season. It is only 20 minutes from the slopes and features full houses for rent which are great for families.
Key Takeaway: There is lodging at resort but also plenty of option near by if you are looking for something a bit larger or cheaper.
The Best Time to Go to Waterville Valley Ski Resort
The best time to go to the resort is during the week. Preferably you should try to go when the weekend guests are checking out so Monday and Tuesdays can be the best days. Once Thursday and Friday comes around, the lodging and slopes start to fill up again.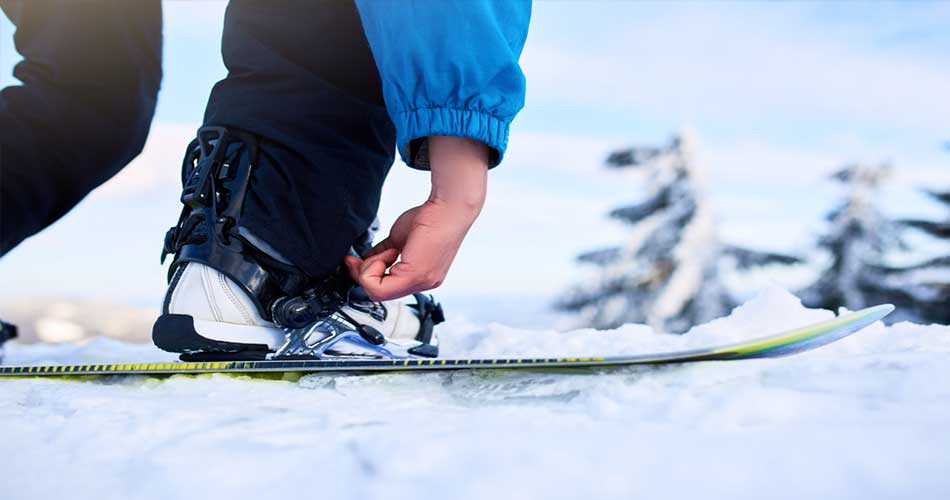 Does Waterville Valley Resort Have Night Skiing?
Waterville Valley is bringing back night skiing in 2021- 2022 season on Friday and Saturday nights. You can't purchase rentals during night skiing so be sure to do so before or bring your own gear. Lower White Caps medium and small park will open along with Exhibition.
Is Waterville Valley Resort Good for Beginners?
Waterville Valley is a good mountain for beginners. They offer a bunch of different lesson packages at Waterville but one stands out to the rest. You aren't going to find a lot of resorts doing it but Waterville Valley offers a private family lesson. It is great for families with a few kids where adults want an instructor with them.
Along with the numerous beginner trails, Waterville Ski Resort is good for beginners.
Does the Ski Area Blow Their Own Snow?
100% of Mount Tecumseh has snowmaking coverage. That includes one of skiers favorite trails, Ciao. Waterville Valley starts blowing as soon as it is cold enough and generally almost all trails are opened around Christmas, if not just a bit after.
How Many Trails Are There?
There are 62 trails to explore. There are also 6 mogul fields and 5 glades to ride. It's worth booking some lodging at Waterville Ski Resort because that many trails will keep you busy for 2-3 days of fun riding.
To keep an eye on the trails, check out the Waterville Valley Resort webcam here.
Does the Resort Have a Ski Shop?
In the town square, you'll find 1829 Outfitters. Put it on your list if you need some warm clothes, boots or goggles. They carry a lot of the popular brands and pretty much have any Winter apparel you may have left at home.
Separately there is the rental shop at the base of the mountain which carries Burton Board and Rossignol skis. The staff can sort you out if you are a first timer or have been on the slopes a bunch of times.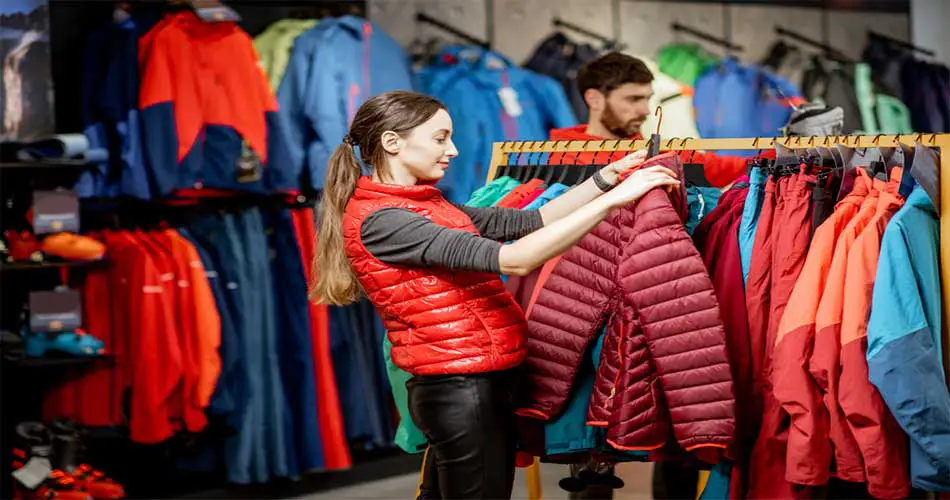 Terrain Parks: Everything You Need to Know
Four parks make up Waterville Valley Ski Resort. The two parks for beginners are Lower White Caps Park and Progression Park on Leroy's Loop. Higher Ground and Fun Run are for the more advanced terrain park riders. They offer bigger kickers and features.
One nice thing about the terrain parks at Waterville Valley is they all are accessible off the same lift, White Peaks Express.
Is There Summer Mountain Biking at Waterville Valley?
Waterville Valley Resort is a place you need to revisit in the spring and summer if you are looking for downhill lift serviced mountain biking in New Hampshire. There is a mix of access roads and single track to explore. Waterville Valley even offers full suspension bike rentals.
Final Thoughts
Put the White Mountains on your skiing or snowboarding list this Winter. Waterville Valley Resort has the lodging, dining, parks and trails for a great powdery vacation that you or the family won't forget. Like we said though, make sure you are going at least two days so you can explore all 62 trails.
Let us know your favorite and if you are daring enough to ride True Grit. It always tests the best!
Explore More new hampshire Ski Resorts