Every year people get ready to shop for a car or SUV and for many, skiing is a priority. So much so that some even want the best SUV for skiing. We don't blame you. Having a great SUV for skiing or the best SUV for ski trips can make the world of a difference once the snow starts to his the road.
We'll look at 3 SUVs for skiing, point out the one clear winner and also let you know why the other two are just runner-ups.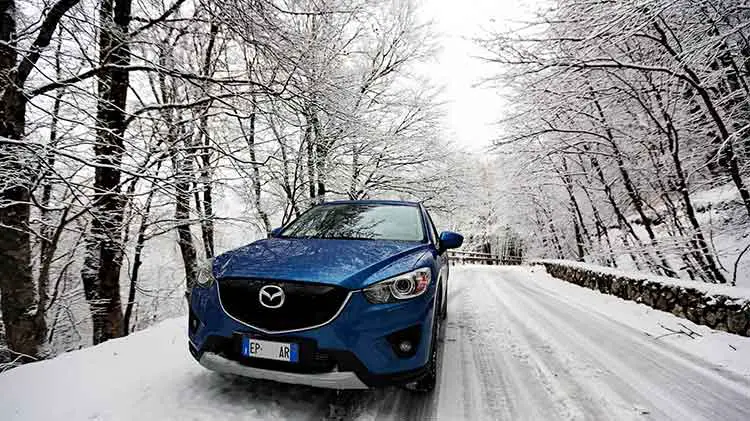 Why SUVs Make for Good Vehicles to Get to the Slopes
Before we start going into what to look for on an SUV for skiing, let's look at why you would want one. We don't deny that there are some great sedans and cars for skiing but SUVs have a few advantages, one being clearance.
When the snow builds up quickly on the roads, every inch of ground clearance makes a difference. Some of the same bumper-height snow that you'd see in a sedan is drivable for SUVs.
What Makes for the Best SUV for Skiing?
Similar to cars, there are a few features that every SUV should have to be good for a ski trip. The best SUV for skiing excels at all of these features.
a. Traction
You can't even have a conversation about the best SUV for skiing without saying it needs to have all-wheel or 4-wheel drive. Most SUVs come with this and if not, it is almost always possible with a higher model in the lineup. With that being said, all that made the list pass the test on traction.
b. Size
It's not as important when you are just trying to get it the slopes on the weekends but it does matter if you are headed on a drive for a ski trip. While there are addons like roof racks and boxes, sometimes the more practical solution is to just get a larger SUV. Having an SUV that can fit the people and the gear is a smart way to go.
c. Gas Mileage
Many people don't care too much about the gas mileage as long as it is in a certain range. We encourage you to get an SUV with good gas mileage. It all adds up when taking trips and running to the slopes and back. While space and traction are most people's priorities, you can't overlook gas mileage if you want the best SUV for skiing.
Let's Look at the Top 3 SUVs for Ski Trips
Now that we know what makes a good SUV for skiing, let's take a deep dive into 3 of them. First up, is the famous Subaru Outback.
1. Subaru Outback
For years, the Outback by Subaru has been a staple at the ski slopes. While you will often see a lot of Subarus going on ski trips, the Outback is special in its own right. Starting at 182hp, the Outback has the pep in its step to make it up those steep mountains on the way to the slopes as a compact SUV.
A few things we love about the Outback are its ability to handle whatever is thrown at it. Snow and ice just aren't a problem for the Outback which is designed for any off-road adventure. Don't let it sleep on you. Starting at $27,645, there is a lot of value to be had with the Outback.
If you just write it off as a mom's vehicle, you are missing out. Plus the gas mileage is great for this compact which comes in at 26/33.
Take the trunk, for example, there is plenty of room for all the boots, jackets, poles and whatever else you need to throw in it. Will it fit your boards or skis? You can fit them in the Outback but most people go for roof rack solely to keep the water out.
Pair the Outback with a good set of snow tires and you will have an unstoppable force for most ski trips.
2. Honda CRV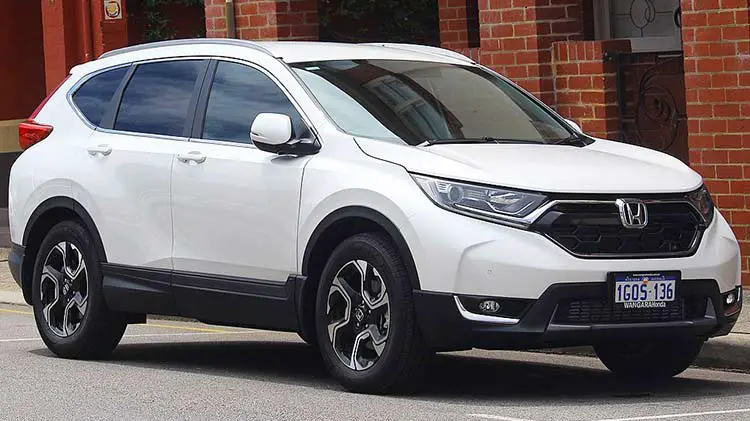 The second SUV to hit the list is a classic. It doesn't top the list as the sportiest SUV for skiing but the utility is what matters. All those skis moms should know this one is as good as the Outback. The Honda CRV is a staple for winter ski trips due to it's traction and size. Using real-time AWD, the CRV actively engages for the winter weather.
Once you sit inside, you'll immediately notice the amount of space for headroom and legroom. Even with four adults, there just isn't that crowded feeling with some other SUVs.
With a high ride height and decent gas mileage (28/34), getting to the slopes doesn't have to be a mission. CRVs let you pack or throw in all your gear and then hit the roads. On top of that, backed by Honda, CRVs have had a history of being high quality and low maintenance. Starting at $26,800, the Honda CRV does it all from ski trips to cross country trips.
3. Mazda CX-5
It's not hard to take notice of the sporty Mazda CX-5. With I-Activ AWD and Mazda Intelligent Drive Select Technology (Mi-Drive), you can select the drive mode to best match any ice or snow on the roads. While the CX-5 has Mi-Drive, you'll still want a good set of snow tires to put on the SUV.
Sporting 19-inch wheels, the Mazda CX-5 brings a bit of flair to the family SUV when taking it to the slopes.
Coming in with a rated fuel economy of (24/30) and starting at $26,250, the Mazda CX-5 is an accessible SUV for skiing trips. Plus if you don't own one, you'll often find it as one of the most common SUVs to rent for a ski trip.
So Which One is the Best SUV for Ski Trips?
To us, the Subaru Outback is the best SUV for ski trips. Being a compact, you get the best fuel economy along with the legendary symmetrical all-wheel drive. Built for outdoor adventure, if there is one SUV you want to count on to get to the ski slopes in a dicey winter storm, the Outback delivers time and time again.
Along with the good clearance, all-wheel drive and reasonable price, the Outback comes in year after year winning safety awards for 10 years in a row. While we love all three SUVs the Outback edges out the CRV and CX-5 to be our pick for the winter.
Final Thoughts
If you planning for a ski trip then go with an SUV. Remember, you'll want all-wheel drive, good clearance and space so everyone is comfortable. If you are renting, be sure to ask if there are snow tires on the SUV and you shouldn't have any issues with having a memorable ski trip at the slopes!