Punch another stop on the New Hampshire College Pass. Whats that? Its a Pass for Gunstock, Cranmore, Cannon and Waterville Valley. Probably more powder than most people can handle in one Winter. A pass so good that students will be missing class to get on the 48 trails at Gunstock Mountain Resort.
Whether you have a college pass, season pass or just are planning a day visit, here is what you need to know before heading to Gunstock Mountain Resort to ski or snowboard.
Highlights of Gunstock Mountain in NH
Gunstock Mountain Resort's beauty will leave a picture in your mind. Some of the highlights include –
48 Trails including 5 glades
227 skiable acres
7 lifts
Terrain parks
90% Snowmaking
1,340 feet of vertical
22 Trails of night skiing and 6 lifts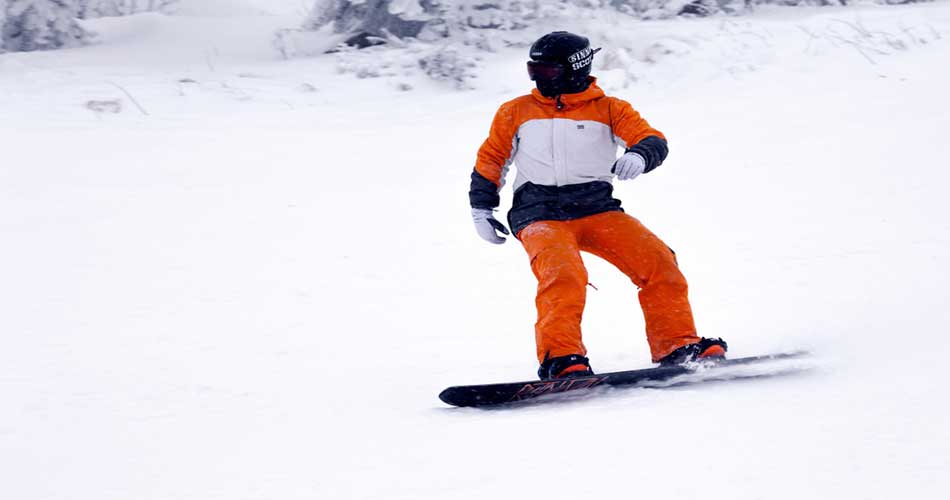 Where is Gunstock Mountain Resort?
Gunstock Mountain Resort is located in Gilford, New Hampshire. The resort is just an hour and a half from Lebanon, New Hampshire. It is only 40 minutes to Concord, NH. Portland, ME is an hour and 45 minutes to the east and Boston is an hour and 45 minutes south.
To see some beauty this Winter, going to Gunstock will tick that off your list. With views of Lake Winnipesaukee, you can see a lot in one trip.
Read More: Want to Ski the White Mountains Instead? Try this Resort
Does Gunstock Mountain NH Have Lodging?
Gunstock Mountain doesn't have lodging on site in a hotel of sorts but they do have a campground on site. The Gunstock campground is open early December to April. The cabins at Gunstock campground are worth looking into if you want the wilderness feel but don't have a camper.
For a more upscale stay, Lake Opechee Inn and Spa is just 15 minutes from the mountain. It is a perfect place to get off the slopes and relax in Laconia. It is usually in the $200+ a night range.
To get away for a weekend a Gunstock on a more budget friendly price, The Best Western Landmark Inn, in Laconia is also 15 minutes away and hovers just over $100 a night.
Both are great options if the cabins at Gunstock campground are booked or if you want the amenities and restaurants in Laconia.
Pro Tip: Book the cabins at Gunstock campground early because they are one of the most booked sites in the campground over the Winter.
Does Gunstock Mountain Resort Have Night Skiing?
Gunstock Mountain Resort has night skiing on almost half of their trails. 22 trails to be exact and 6 lifts. Night tickets run from 3 p.m. till close and can be good value if you want to ski or snowboard when there is less people on the mountain.
Close is 8 p.m. on Tuesday, Wednesday and Thursday but 9 p.m. on Friday and Sautrday. It also makes a lot of sense if you are staying close by to take advantage of the full day.
Read More: Want to Go to A Resort Nearby with Night Skiing? Try This One Just Across Lake Winnipesaukee
The Best Time to Go to the Resort
The best time to go to Gunstock Mountain Resort is to take advantage of the midweek or night lift tickets. Both are going to be a bit cheaper and less crowded than visiting on a weekend or of course a holiday.
Does Gunstock Ski Resort Have a Ski Shop?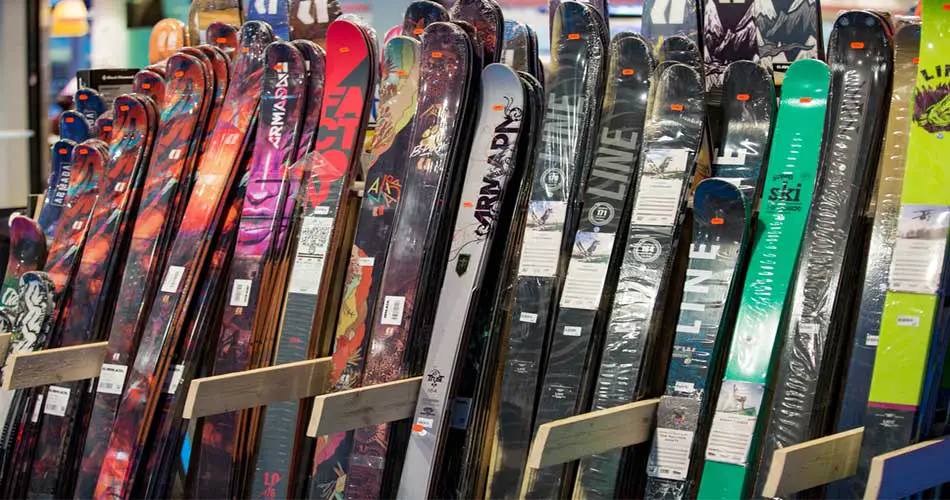 Gunstock Mountain Resort has both a rental and retail shop. The rental shop features Burton snowboard rentals and Head skis. You can reserve rentals online before visiting the resort. Be sure to show up early because the rental shop is open 30 minutes before the lifts.
For full season gear or demo gear, head up to Gunstock Ski & Sport at the upper level of the Resort Services Lodge. Demo gear costs a bit more to rent but is higher end and you can even buy it afterwards. There is no need to reserve in advance.
Key Takeaway: Rentals open 30 minutes prior to the lifts.
Is Gunstock Mountain Resort Good for Beginners?
Gunstock Mountain is an awesome place for beginners. It is on the larger side of New Hampshire resorts but it is still very convenient for beginners. Lessons and gentle slopes, check, check. Head over to Penny's Playground to learn the basics of either skiing or snowboarding and quickly move up to Try Me or Peepsight.
Read More: Want to Go to a Smaller New England Resort?
Does Gunstock Mountain Blow Their Own Snow?
Gunstock Mountain has snowmaking capabilities on 90% of it's mountain. That is right around 200 of their 227 total acres. With such a good snowmaking system and team, it leads to Gunstock having some of the most night riding terrain in New England!
The Trails at Gunstock Mountain Resort – What to Know
There are 48 trails at Gunstock Mountain Resort including 5 glades. That is spread out over 227 skiable acres. The breakdown is as follows-
(15%) Beginner
(52%) Intermediate
(31%) Advanced
(2%) Expert
Key Takeaway: Even during the night riding at Gunstock Mountain Resort, they still have advanced and expert trails open.
What Can I Do At Gunstock Aside From Alpine Skiing and Snowboarding?
In addition to the 48 trails & glades, Gunstock has loop after loop of cross country skiing. They also offer lessons and tours. If that doesn't excite you than you could try their 9-lane snow tubing hill which is great for the entire family. For fun runs and no experience required, put snow tubing on your trip plan.
Terrain Parks at Gunstock
Not one but three parks are on the mountain at Gunstock for skiing and snowboarding. Out of Sight is Gunstock's snow cross trails that beginners to advanced riders can checkout. It mostly has winding banked turns and rollers.
Side Arm is their beginner friendly park and the place to start if you want to get into freestyle riding. The features are small and welcoming to both boarders and skiers.
Lastly the Blundersmoke is what Gunstock is known for in the park community. Put on some tunes while you shred the bigger rails, features and jumps that Gunstock has to offer.
Is There Summer Mountain Biking at Gunstock Resort?
Want to come back in the Summer to Gunstock Mountain Resort? They don't have lift serviced downhill but there is single and double trail trails in the campground and up the ridgeline of Gunstock to Mount Rowe. Trails are marked and mapped on their hiking and biking map.
The resort also has a summer adventure park, zip lining, hiking, fishing and a mountain coaster.
Final Thoughts
Is Gunstock Mountain Resort a four seasons resort? Yes. Should you visit them in the Winter and the Summer? We think so. With 48 trails and glades combined, 22 available to ski at night and a bigger area for beginners, it is a no brainer. Whether it is your first or fiftieth trips, we hope to see you on the mountain at Gunstock.
Shout out your favorite trails in the comments below, we look forward to hearing!
Explore More New Hampshire Ski Resorts