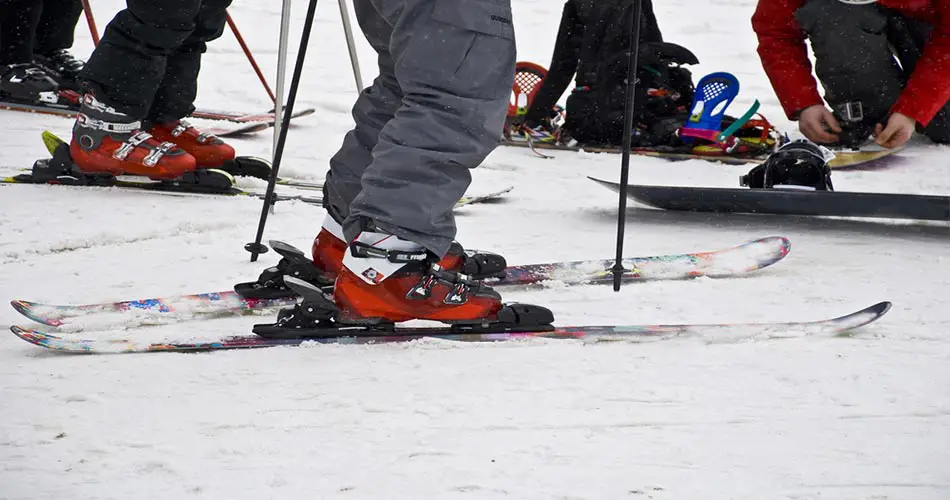 There are rumors that Berkshire East Mountain Resort has treacherous terrain and is not family-friendly. These rumors are ready to be busted! This is a kid-friendly resort operating during all four seasons. Whether you are a double black diamond master or you enjoy zip-lining, the resort sort has something for everyone.
Before you go booking your vacation here is what you need to know!  
Where is Berkshire East Mountain Resort?
Berkshire East Mountain Resort sits in western Massachusetts in a classic New England town called Charlemont. It nestles in Berkshire County and is a stone's throw to nearby tourist towns such as Northampton and Amherst. 
The resort can be reached from Boston in just 2.5 hours by Route 2 west and from New York City in 3.5 hours by I-95 north. 
Does Berkshire East Mountain Resort Have Lodging?
This resort offers a few different options if you are planning to stay overnight. You can choose from several different campground spaces or stay in their beautiful Warfield House, sometimes referred to as the Warfield Inn. There are also several Vacation Rental by Owners ("VRBOs") in Charlemont and other nearby towns.
Warfield House
Warfield house features 14 different rooms across two houses that sit next to each other. Currently, they require a 2-night minimum stay. 
For those looking to come to Berkshire East Mountain Resort for their special day, the Warfield Inn is adjacent to their wedding venue! 
Just keep in mind that no pets are allowed at the Warfield Inn. 
Campground Sites
For those who visit during the warmer months, there are 17 different tent camping sites to choose from. These are basically open fields and offer fire pits for staying warm at night. They also have an oversized parking lot ready to accommodate RV's!  
VRBOS/Airbnb's
Vacation Rental By Owner and Airbnb's have become increasingly popular all over Charlemont and the surrounding towns. This is great for those who are looking to have a private stay just close enough at an affordable rate.
It also allows you to find a property that perfectly fits your party size!
Does Berkshire East Mountain Resort Have Night Skiing?
Berkshire East Mountain Resort does have night skiing tickets for sale. Their current hours of operation are Wednesday's 4-8 PM and Thursday-Saturday 4-9 PM.
However, Wednesday night skiing ends on March 31st and many of the night skiing trails are limited to just a few. Tickets are $30 and some of their other rental prices are slashed due to the off-hours. It can actually be a great time to ski due to minimal crowds!  
When Is the Best Time to Go to the Resort?
In terms of skiing, the best months for good snow are December and January. They project to be open mid-December and close mid-March. On a day-to-day basis, if you plan on daytime skiing, getting there early for gear about an hour early than the first lift load is a good idea.
In years past, 8:30 AM has been the first lift takeoff so arriving anytime before 7:30 AM is a good idea.  
Does Berkshire East Mountain Resort Have a Ski Shop?
This resort offers a full rental department and a ski shop to take care of everyone's needs. The actual ski shop is located next to Customer Service in the Main Lodge. Carrying the essential cold-weather apparel you can find last-minute forgotten items here. They also carry some souvenirs from visiting their resort as well!  
Highlights of the Mountain
Now that we know the mountain is a great place for all let's talk about some of the important highlights such as trails and activities offered .
 45 Trails and 5 Lifts
180 Skiable Acres!
2 terrain parks (Upper Exhibition and Side Bar) 
Rentable venue and lodging for weddings and special events
 Four-season resort offering mountain biking, zip-lining, etc.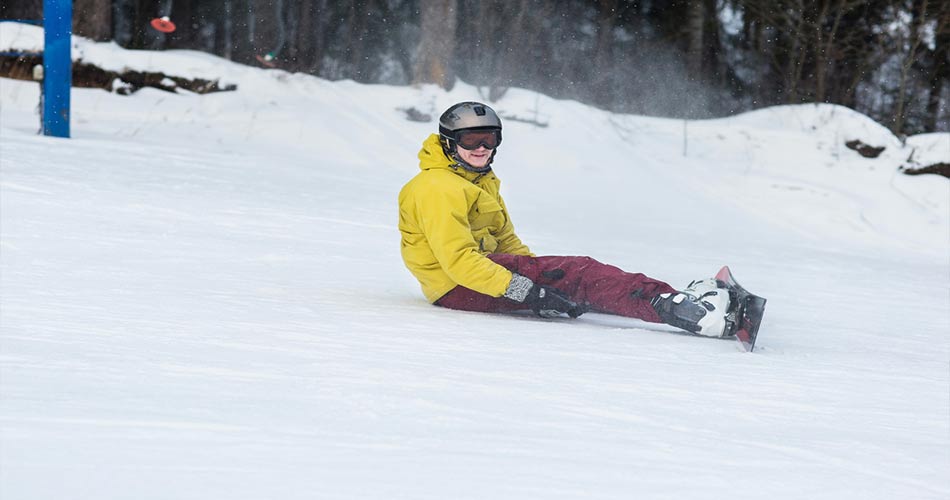 Terrain Parks – What to Know
There are two different terrain parks at the resort. They are Upper Exhibition and Side Bar.
Upper Exhibition features advanced jumps and Side Bar is considered to be progressive.  
Is Berkshire East Mountain Resort Good for Beginners? 
Berkshire East Mountain Resort gets its scary reputation from the double-black-diamond trails they have to offer. This usually means fewer crowds but for those who have been, realize there are a lot of great green tails suited for beginners to learn. 
Does the Mountain Resort Blow Their Own Snow?
Yes, there is 100% snowmaking on all of the trails. This is because they take pride in keeping their trails fluffy, clean, and groomed for their riders to enjoy smooth rides down the slope.  
How Many Trails Does Berkshire East Mountain Resort Have? 
There are 52 trails with 5 lifts servicing them.
There is a good split between 11 green trails, many intermediate trails, and a handful dedicated to advanced and expert runs. 
For night skiing there are mostly entry-level to intermediate trails offered during these hours. 
Does Berkshire East Mountain Resort Have Snow Tubing?
Part of the reason why the resort is so kid-friendly is due to its amazing tubing sections. There are three tubing lanes that are all 500-feet long making it fun for kids and adults. The winter tubing park is open on weekends and holidays.  
Is There Summer Mountain Biking at the Resort? 
This is a four-season resort offering several mountain biking trails and parks as well as activities like zip-lining, camping, white water rafting, and more! 
Final Thoughts 
Berkshire East Mountain Resort runs a little on the quiet side due to families and beginners being scared off from their double-black-diamond trails. Those who do frequent the mountain will tell you that it is the ultimate getaway offering great lodging, a ton of well-groomed trails for all levels, and other fun activities. 
The real secret is that it's not just fun in the winter. With many activities like mountain biking and ziplining for the summer, camping out there seems like a great idea. You can even bring your RV to the oversized lot! Are you ready to try something new and head on over to Berkshire East Mountain Resort?
Comment and tell us what your experience was like!
Explore More Massachusetts Ski Resorts