It doesn't matter if it's captured with a GoPro or an iPhone but we get it, snowboarding needs to be captured. Whether it is your first runs or pictures, a friends day out or a picture of snow bunnies, you have to take some photos and you'll likely need a snowboard Instagram caption.
More often then not they find their way to Instagram. If you are drawing a blank with your snowboarding Instagram captions then we have a bunch that you can use. Take your pick, caption your photo and post away!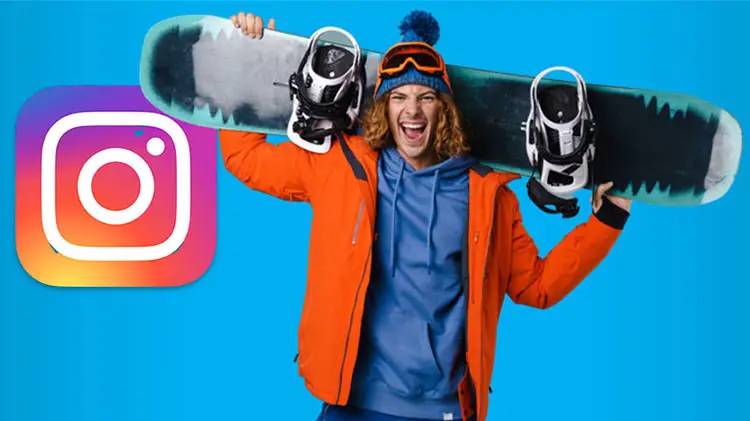 Snowboarding Instagram Captions Funny
Want to insight a little chuckle out of the people looking at your snowboarding photos on Insta? Go with a funny caption.
Broken but did the thing.
Expensive but a fun day.
Fell a lot but I got better.
Downhill in life has never been so great.
I got a lot of white powder in my nose today.
A lot of people were run over today.
Snowboarding Instagram Captions For Guys
Guys, girls, whoever wants to use them, go for it!
Wishing I could snowboard every day.
It was a boy's day.
In my element.
 Cleared my mind on the slopes.
There's no better time than the winter.
Another day, another trail.
Embracing the gnar.
Snowboarding Instagram Captions For Girls
Women's snowboard day.
If you can't tell, I love to snowboard.
Who wants to take me snowboarding?
Want to snowboard with me?
Queen of the mountain.
I am the snow bunny.
I'm just here for the lodge.
Wish you were here!
General Snowboard Captions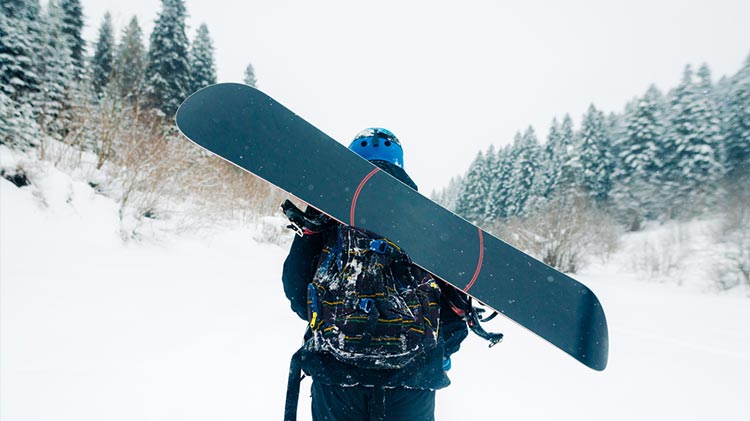 Come on, use em, they apply to anyone!
Powder or groomers, I don't care.
I ride the board, it doesn't ride me.
My mental state improved today.
Snowboarding is my release.
I love seeing the youth snowboard!
Season pass holder.
Fresh pow.
Hot tub time.
Snowboarding with Friends Captions
There's nothing like a snowboard trip with friends.
Girls day!
This one is for the boys!
Annual snowboard trip.
Causing trouble.
We rule the slopes.
It's a vibe.
Instagram Captions for Beginner Snowboarders
We have all been there needing a beginner snowboard caption for a photo. Here are a few.
It's harder than it looks. 
I picked it up quick.
Beginner level 100.
Mastering the green slopes.
Best sport ever.
Addicted to snowboarding.
Lesson complete.
Almost broke a wrist but didn't
Snowboarding Captions For Couples
Couples trip!
Power couple.
We get outside.
Couples that snowboard stick together.
We ride black diamonds.
Made for the snow.
Final Thoughts on Snowboarding Instagram Captions
How's that for a bit of spark in your imagination? If you can't find a snowboard Instagram caption after all that, then you probably shouldn't post anyway. Jokes aside, hopefully you found one that fits your picture so you can impress your friends.
Be sure to give us some of your best snowboarding Instagram captions in the comments below too!