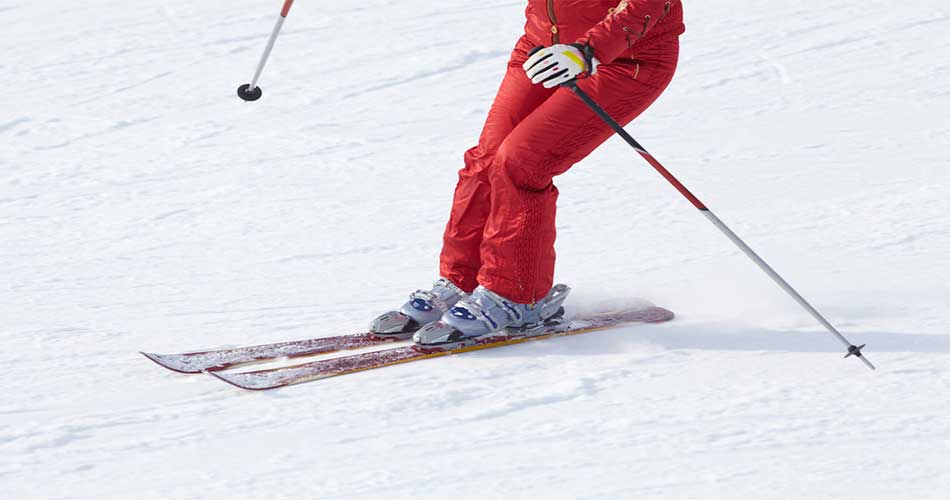 The Trollhuagen Outdoor Recreation Area is Wisconsin's dual summer and winter sports mecca for anyone in the Midwest. This guide will focus on the skiing and snowboarding of Trollhaugen. Trollhaugen ski resort as it will be referred to is the main ski and snowboard resort for anyone living in the twin cities of St. Paul and Minneapolis. The resort features 4 terrain parks, full-mountain night skiing, and a 10 line tubing park.
Trollhaugen Outdoor Recreation Area first opened in 1950 by two visionaries. Lee Rogers and Walter G. Peterson built Trollhaugen to bring the wonders of skiing and snowboarding to the Midwest. The resort first started with nothing but a single tow rope and a handful of trails. Since then, the resort has expanded and grown into the one of the longest running ski and snowboard resorts in the Midwest.
Read on to get all the information you need to know for a trip to Trollhaugen ski resort.
Where is Trollhaugen Outdoor Recreation Area Located?
Trollhaugen Outdoor Recreation Area is located almost directly on the boarder of Wisconsin and Minnesota but it is in Dresser Wisconsin. Directly off road WI-35, Trollhaugen ski resort is roughly 50 miles or an hour driving east from the St. Paul/Minneapolis area or 4 hours driving west from Green Bay for a total of 270 miles.
If flying in from out of state it, the best course of action would be to fly into Minneapolis – Saint Paul airport and drive from there to Trollhaugen ski resort.
Trail Information for Trollhaugen Outdoor Recreation Area:
Trollhaugen ski resort is a classic Midwest resort. Wide, short, groomed trails to perfect your turns. It is filled with loads of freestyle terrain and award winning parks to show-off your style and has enough beginner trails to ensure a great time for any kids or first-timers coming along for the trip.
Here is the breakdown of all the trails at Trollhaugen ski resort:
24 trails
8 lifts
4 Terrain Parks and natural features scattered throughout the resort
Skiable Area: 90 Acres (0.36 Km2)
Base Elevation: 920 Feet (280 Meters)
Tallest Summit: 1,200 Feet (366 Meters)
Longest Run: 2500 Feet (762 Meters)
Lodges, Hotels, and Places to Stay
Sadly, there is no on-resort lodging for Trollhaugen. However, in the imendate area, there will be several lodges, hotels, and vacation rentals all near the Trollhaugen ski area. Depending on your lodging requirements and the members of your ski and snowboard group's preferences you can be as close as one mile away from the resort or up to 21 miles. Here are some honorable mentions to consider while planning your trip:
Valley Motel of Dresser (1 mile away)
River Valley Inn & Suites (4.2 miles away)
Bone Lake Escape (21 Miles away)
Activities for Non-Skier and Snowboarders:
During the winter, Trollhaugen Outdoor Recreation Area is mainly used for skiers and snowboarders, so finding other activities for the non-skier or snowboarder will be a bit of a challenge. However, if they still love the snow and the great outdoors, Trollhaugen has a 10-lane tubing hill for anyone to enjoy while you go and rip fresh lines.
Is There Night-Skiing at Trollhaugen Outdoor Recreation Area?
Yes, one of Trollhaugen ski resort's claim to fame is their night-skiing. Every single acre is lit-up with flood lights to keep you skiing or riding well after the sun goes down. Their operating hours are always subject to change due to weather or conditions but will generally follow:
Monday – Thursday: 10am – 9pm
Fridays – 10am – 3am
Saturdays – 10am – 9pm
Sundays – 10am – 8pm
Is There Cross-Country Skiing?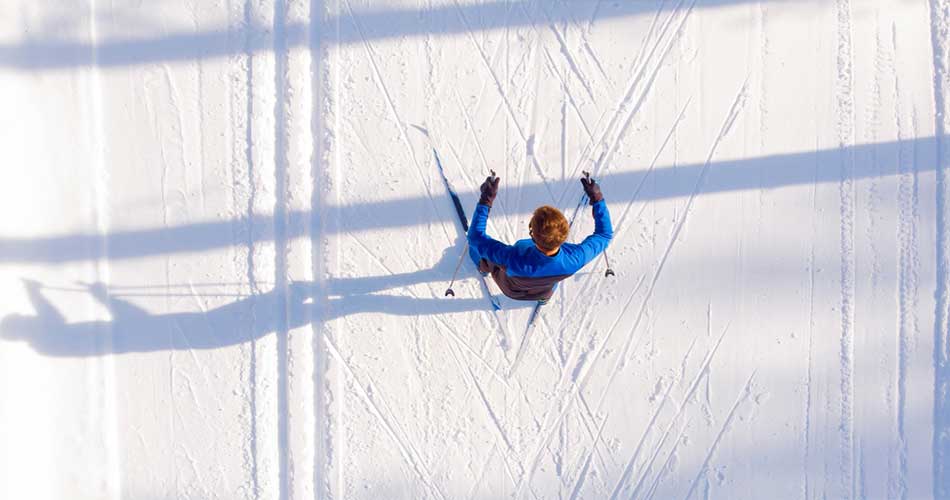 Right next to the Trollhaugen tubing hill you will find their groomed Troll Hollow Nordic ski area with over 2.5 km (1.55 miles) of trails to explore.
What Kind of Rental and Gear Shops does Trollhaugen Have?
Unfortunately, Trollhaugen's rental shop only services full packages and the rental gear must remain out any terrain park. However, the rentals are easy to book and the shop still offers full service for any of their rental gear. Trollhaugen ski resort does have a full retail shop for when you decide it's time to invest in your own gear.
A Deeper Dive Into The Trails At Trollhaugen Outdoor Recreation Area:
Trollhaugen is a Midwestern freestyle terrain paradise. Almost every single trail will be groomed and also contain some natural freestyle features. In terms of the Midwest, Trollhaugen ski resort will have more intermediate trails but will still be nice and wide, groomed trails.
Here's the breakdown of the numbers:
90 Acres are split into 24 trails
29% Beginner
43% Intermediate
28% Advanced
Does Trollhaugen Make Their Own Snow?
Yes, Trollhaugen Outdoor Recreation Area's snowmaking network covers 100% of the skiable area. As long as the weather is cold enough there will always be a solid base of snow. Natural snowfall still comes in to aid the snowmaking, making for some stellar days.
Best Time to Go:
In terms of snow conditions the best time to go would be mid to late December when Trollhaugen generally sees the most amount of natural snowfall. However, with that snowfall and time of year it will also bring the crowds out. Late January will be the coldest time of year in Wisconsin, so the natural snow will still be around and hopefully the crowds won't be.
Final Thoughts:
Trollhaugen is a resort for the more experienced skier or snowboarder in the Midwest. It's night-skiing runs as one of the best and latest in the Midwest. It's terrain parks and natural features will have you cruising in style and it's snowmaking network will ensure a solid snowbase season long. If you live in the Minneapolis/St. Paul area, Trollhaugen is the perfect distance, snow conditions, and variety of trails to keep anyone happy for a season or ten.
What's your favorite run at Trollhaugen ski resort? Let us know in the comments below!
Explore More Wisconsin Ski Resorts