Wisconsin, not known for the biggest mountains but known for the harsh Winters. Cascade Mountain, in Portage, fits right in. It has a vertical of only 460 feet but this doesn't stop them from opening 48 trails each year and an exciting snow tubing park.
Cascade Mountain could be the next stop on your Winter vacation list. Read on to discover everything Cascade has to offer.
Highlights of Cascade Mountain in Wisconsin
Some of the highlights and stats of Cascade Ski Resort include –
48 trails
11 Lifts
100% snowmaking
3 terrain parks
460 feet of vertical
Night skiing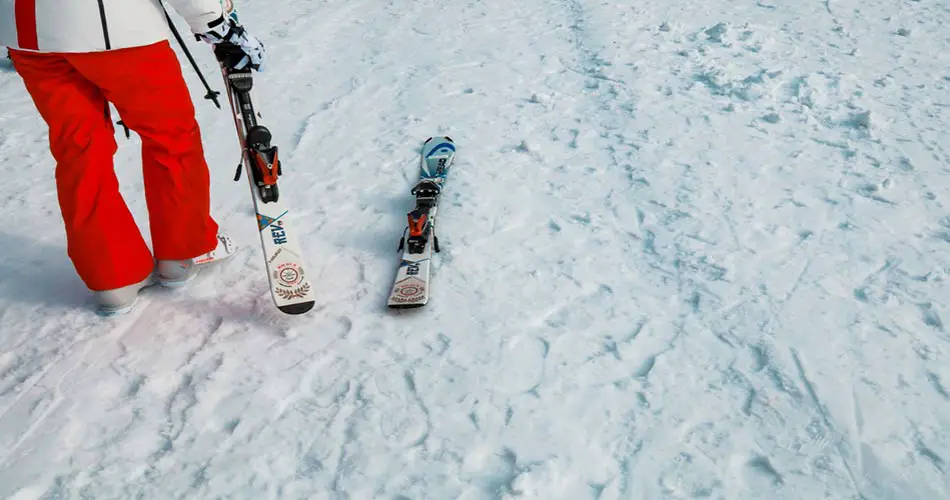 Where is Cascade Mountain Located?
Cascade Mountain is located in Portage, Wisconsin. Haven't heard of Portage? Well, you've probably heard of Milwaukee. Milwaukee is an hour and a half east of the ski area. Cascade is just off Interstate 90/94.
Wausau, WI – 1 hour and 40 minutes, 110 miles
Rockford, IL – 1 hour and 39 minutes, 103 miles
Chicago, IL – 2 hours and 40 minutes, 177 miles
Green Bay, WI – 2 hours and 15 minutes, 128 miles
Appleton, WI – 1 hour and 45 minutes, 97 miles
Oshkosh,WI – 1 hour and 30 minutes, 79 miles
Wisconsin Dells, WI – 20 minutes, 22 miles
Sheboygan, WI – 2 hours, 105 miles
Madison, WI – 45 minutes, 38 miles
Milwaukee, WI – 1 hour and 30 minutes, 105 miles
Need directions to the mountain? Map it from your place here.
What is Cascade Mountain Ski Area?
Cascade Mountain Ski Area is home to some of Wisconsin's finest skiing and snowboarding. There isn't many other ski areas in the state where you can find 48 trails. With lessons and racing, Cascade is a family fun ski area for residents near and far.
Lodging Near Cascade Mountain Ski Area
There is no lodging at the ski area but there are some hotels and lodging nearby. Two good budget options are the Comfort Suites of Wisconsin Dells Area and the Days Inn by Wyndham Portage. Both are less than 15 minutes aware and often less than $100 a night. If you are just looking for somewhere to throw your stuff for a night, you really can't beat their location and prices.
If you are looking for lodging near Cascade Ski Area that is a bit better for larger groups then you should check out vacation rental by owners. There is stuff nearby for groups of 4 to 8 and above.
The sole takeaway is that if you are looking for lodging near Cascade Mountain, you are in luck.
Does Cascade Mountain Have Night Skiing?
Cascade Mountain Ski Area has night skiing. You can get a flex ticket, day and night ticket, or just a night ticket which is valid for the last 5 hours of the night.
Does Cascade Resort Have Snowmaking?
100% of Cascade Ski Resort trails have snowmaking capabilities. They reach all their trails with their modern snowmaking setup and professional team.
The Best Time to Visit the Ski Area
The best time to visit Cascade Mountain is on the weekdays. Stay on top of the weather and plan your trip in advance. It is even best to pre-purchase if you are going to Cascade on a weekday. Weekdays give a little bit of a less crowd on the lifts.
Does Cascade Have a Ski Shop?
The Cascade Mountain Sport Shop is a great place to grab gear if you are in need a new helmet, goggles, binding ect. Support your local ski shop and pick up some gear at the slopes. The shop carries brands including –
Burton
Scott
Oakley
Giro
Bolle
Where can you find the ski shop at Cascade? It is in the base area next to the tech shop in the rental building.
Cascade Mountain Terrain Park
Want to ride freestyle terrain? There are three parks to ride at Cascade Mountain depending on your skill level. Generally, they open up Mountain Top Park first. It features a bonk barrel, rainbow rail, box, small jump and more. After that, J.J. and Cottontail open up once the park crew has got them ready for the season.
Cottontail is the best park if you are new to freestyle riding and the most advanced park riders should head over to J.J.
Trails at Cascade Resort – What to Know
The 48 trails at Cascade are divided to give every visitor something to ride. Generally speaking, one thing to know is the blacks and blues will be a little less crowded than the green trails. The difficulty of the trails at Cascade is as follows –
37% beginner trails
40% intermediate trails
23% advanced trails
So what is the longest trail at Cascade? Far Out comes in at over 5,300 ft. It is a beginner trail but if you want a long run, you have to check it out.
Is Cascade Mountain Good for Beginners?
Cascade Mountain is a great place for beginners and is packed with long beginner runs. Adele's Alley is a beginner run that is almost a mile long. You'll have plenty of time and space to work on your turns and stopping. But first, take a lesson.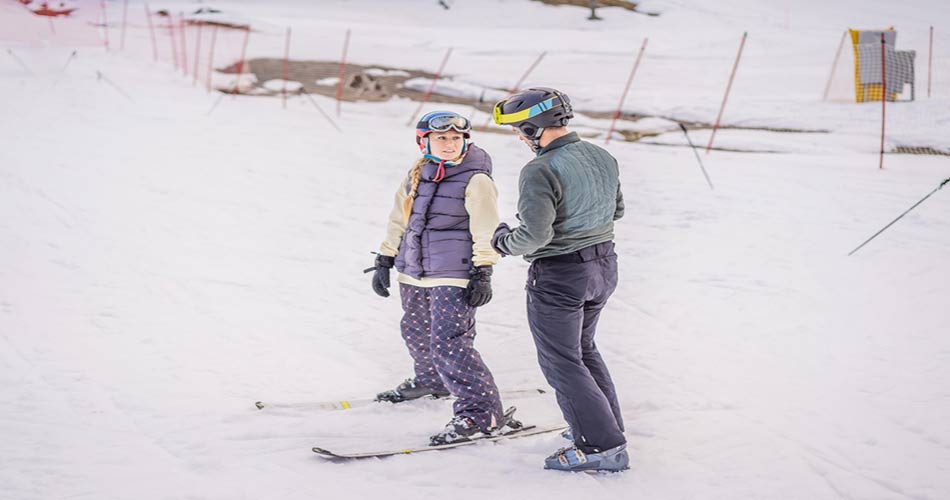 Beginners can take both group or private lessons that will give them a great start on the mountain.
Other Winter Activities at Cascade Resort
Snowmobiling, cross country skiing, tubing? While there isn't any snowmobiling or cross country skiing, Cascade does offer snow tubing. They have 900 foot runs at their snow tubing along with a surface lift to get you back to the top of the hill!
Is There Summer Mountain Biking at Cascade Resort?
Cascade Mountain, unfortunately, doesn't have mountain biking in the Summer. They can accommodate a wedding on the mountain though. Otherwise, they mainly shut down over the warmer months.
Final Thoughts:
So what's the verdict? Cascade Mountain is a must-visit ski area for all skiers and snowboarders if you live in Wisconsin. Whether you're an experienced skier or someone who has never set foot on the slopes before, Cascade Mountain is sure to be enjoyable.
Get your winter gear and head up to Wisconsin for some fun. We might even see you on the trails!