If you want bluebird sky days then you will be sure to find them at Great Divide Ski Area. Easy to get to from Helena, Great Divide is an exciting ski area to visit if you are nearby in Montana. With 1,500 total acres, don't just make a ski day out of it but rather plan a ski weekend or vacation.
Here's what you should know about Great Divide Ski Area so you can sort out your planning.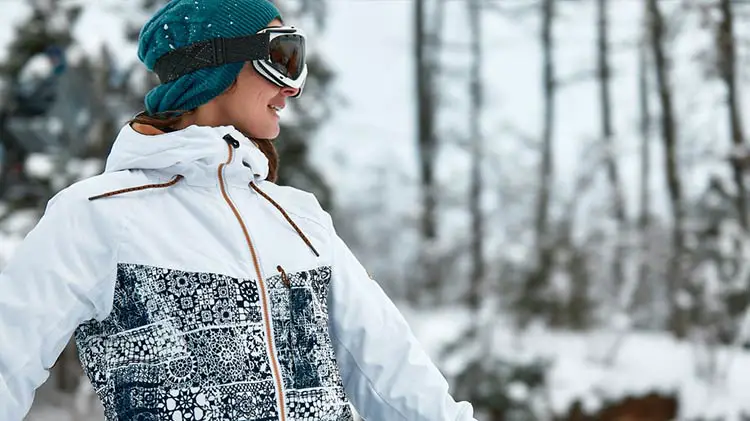 Directions to Great Divide Ski Area – How To Get There
As we mentioned, Great Divide is just over 30 minutes from Helena, MT. It is located in Marysville, Montana. Unlike some of the roads, you may be used to in Montana, the roads out to the ski area are well maintained.
Some locations nearby and within driving distance include:
Helena, MT – 40 minutes, 25 miles
Great Falls, MT – 1 hour and 45 minutes, 100 miles
Butte, MT – 1 hour and 30 minutes, 90 miles
If you aren't too familiar then click to get directions.
Great Divide Mountain Stats
What separates the ski area from other ski slopes? It's the trails, the acres and the stats.
Here are some of the highlights of Great Divide.
Over 100 runs
1,500 acres
Summit elevation of 7,330 feet
An average 150 inches of annual snow
There is something for everyone at Great Divide but the trails are more skewed towards intermediate and advanced riders.
Lodging Near Great Divide Ski Area
Lodging nearby the ski area can be a bit sparse but if you want to stay close by then vacation rental by owner is often your best bet. There is a mix of cabins and single-family properties that pop up close by. Alternatively, if you head back down to Helena then you will have access to all the hotels.
A couple of the better options include:
DoubleTree by Hilton
Best Western Premier
Holiday Inn Express & Suites
Close to the lodging, you will also find the Helena Regional Airport. If you are coming in for business or skiing, this is one you will be flying into.
Great Divide Lift Tickets: What to Know
It is usually easiest to get your lift tickets online instead of waiting in line at the ticket booths. Get them in advance and save more time for skiing or boarding. The ski area offers daily lift tickets as well as season passes if you plan to be visiting the mountain a lot.
Surprisingly if you have been to any of the big resorts out west then you may be expecting over $100 for lift tickets. It's not the case at Great Divide. The lift tickets are reasonably affordable in terms of lift tickets you may see.
You can also opt for a 2-hour ticket, join in on cheaper nights like Girls Fun Friday or catch a college break special for reduced-price lift tickets.
Ski Rentals and Snowboard Rentals at Great Divide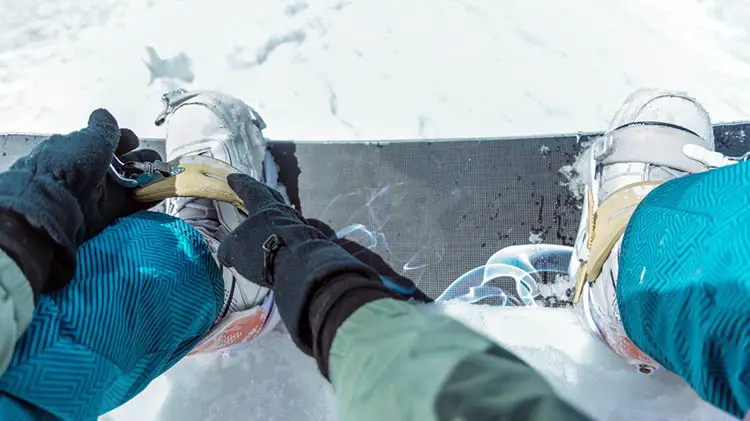 In addition to low-price lifts, Great Divide ski area has Montana's largest ski rental inventory. It doesn't matter if you just need to rent for one day or the entire season, Great Divide has you covered.
Helmets are additional to any rental package but we suggest you get one if you aren't bringing your own.
On top of the standard rentals, you can pay a bit more and rent a demo package if you want the highest-end gear they have to offer. Equipment can be reserved online and we highly recommend you do so before heading out.
Terrain Parks at Great Divide Ski Area
With 1,500 acres, you'd hope for some terrain parks. Don't worry, there are 6 that open up at Great Divide. These include up to 90 features to explore.
Let's take a look at each of the parks you can choose from.
Rowdy – Beginner park that has easy jumps and rollers.
Ruckus – Beginner park with boxes and rails that is open for night skiing on Fridays.
Rascal – A transition park from beginner to intermediate that has a bit of everything and is open for night skiing on Fridays.
Wildwood – A transition from intermediate to advanced park riding that has wood features. Wildwood is open for Friday night skiing and boarding.
Revenge – X-course with banked turns and rollers for beginner to intermediate riders.
Rodeo – The baddest park of them all. For advanced riders only. Rodeo is open on Friday nights too.
Take your pick but you won't be disappointed with the park scene at Great Divide ski area.
Can't Miss Trails
There are a few trails to put on your list when you head out to the ski area. Take notes so you don't miss some of our favorites.
Beginner Trails to Ride
Can't Miss Intermediate Trail
Treasure ( Mont Belmont)
Blizzard (Wild West)
Nacho (Wild West)
Topsy (Rawhide Gulch)
Expert Trails to Put on Your List
The Big Open (Rawhide Gulch)
North Forty (Wild West)
Gun Smoke (Wild West)
Before heading out to the slopes, be sure to check the Great Divide Ski Area webcams for the latest on the crowds and weather and the trail map if you haven't already.
Weather at Great Divide Ski Area
Two words, natural snow. With an average of 150 inches of powder each year, Great Divide sees it's fair share. Mixed in are some of the bluest skies in Montana and bluebird skiing days that you could ask for. Make sure you have the right goggles to battle those extremely sunny days but also be prepared for powder dumps as well!
Final Thoughts on Great Divide in Montana
There's no excuses if you are out near Helena, Montana in the winter and are a skier or boarder to not explore Great Divide ski area. The ski area has it's own unique challenges hidden across the mountains.
If you are an intermediate to advanced skier or boarder then you are going to absolutely love this ski area.