Nestled between Wyoming, Idaho, and Canada sits "The Treasure State" of Montana. For some, Montana can conjure up images of the old west. These days Montana is most notably known for its multitude of world-class fly fishing rivers and for being home to Yellowstone National Park.
However, towering 11,166' above the trout streams and bison herds sits Big Sky Ski Resort, a bucket-list reason for any avid powder seeker to travel to Montana.
Where is Big Sky Resort?
Rising proudly out of the Gallatin National Forest, Big Sky Resort's Lone Peak is the prominent feature of the Madison Mountain Range. Located directly off Montana Highway 191, Big Sky Resort is a short, scenic drive along the famed Gallatin River from the nearby hub of Bozeman. 
Some locations near Big Sky Resort are:
Bozeman, MT – 1 hour/ 50 miles
Butte, MT – 2 hours and 10 minutes/ 125 miles
Billings, MT – 3 hours and 10 minutes/ 190 miles
Helena, MT – 2 hours and 30 minutes/ 140 miles
Missoula, MT – 3 hours and 50 minutes/ 242 miles
Boise, ID – 6 hours and 40 minutes/ 445 miles
Airport for Big Sky Montana
The Bozeman Yellowstone International Airport is the closest airport when flying to ski Big Sky. The airport is a quick 10-mile drive on the highway to Bozeman and a one-hour drive to Big Sky Ski Resort. This relatively small airport is easy to navigate and receives a variety of direct flights.
The Bozeman Yellowstone International Airport is:
10 miles/ 20 minutes from Bozeman.
52 miles/ 1 hour from Big Sky Ski Resort.
Mountain Stats of Big Sky Ski Resort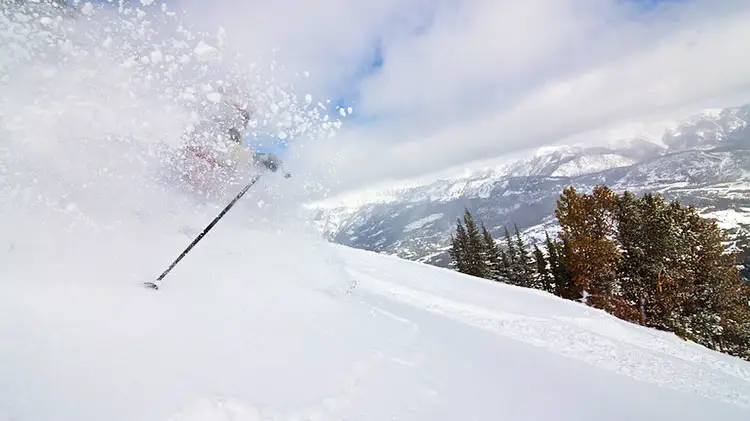 Protruding up from the Greater Yellowstone Region, Big Sky Resort offers "The Biggest Skiing in America." A dominant feature in a stunning landscape, Big Sky Resort's Lone Peak is a breathtaking sight from the moment skiers and boarders turn off Highway 191.
Boasting 5,850 skiable acres across three mountains, Big Sky Resort has adventure around every corner.
4,350 vertical feet of skiing assures that rides down the mountain outweigh rides up the lift.
1,800 chairs spread across 39 lifts helps to keep lines short
An annual average snowfall of 400" consistently delivers epic days.
300 degrees of skiing off of Big Sky Resort's Lone Peak produces a comprehensive experience that is rivaled only by other world-class ski resorts.
At 7,500' Experience true alpine living in Big Sky Resort's Mountain Village Base Area.
Standing at 11,166' Big Sky Resort's Lone Peak provides true big mountain Skiing.
Where to Stay When Skiing Big Sky
Big Sky Ski Resort offers numerous accommodation options for out-of-towners looking to ski Montana's famed "Cold Smoke" snow. From lavish hotels to quaint mountain cabins and hip downtown lofts, there is a place for everyone to feel at home. 
With four hotels located in the heart of Big Sky's Mountain Village, getting first tracks in fresh snow has never been more convenient. Walk to the lift in the morning, restaurants and shops at night, and bask in the true alpine experience of mountain living.
Big Sky Resort Packages
For the discount-conscious snow lover, there is a myriad of seasonal lodging packages and deals available on Big Sky's website. Skiers and boarders who book their lodging through Big Sky Resort can also take advantage of 10% off of lift tickets during their stay. 
Big Sky Resort Vacation Rentals
From authentic mountain cabins to spacious condos and luxurious slopeside homes, Big Sky Resort's Vacation Rentals provide a private lodging experience with the genuine feel of mountainside living.
Bozeman, Montana
Once a supply hub for westward-bound miners, Bozeman Montana is now a bustling mountain city. Equipped with superb restaurants, trendy shops, and scenic views, Bozeman offers a true Montana apres-ski experience. 
As with any good mountain town, there is a plethora of vacation rentals by owners and hotel options. An easy 50-minute drive away, Bozeman is a great place to stay during a Big Sky ski vacation.   
Ski Rentals: What to Know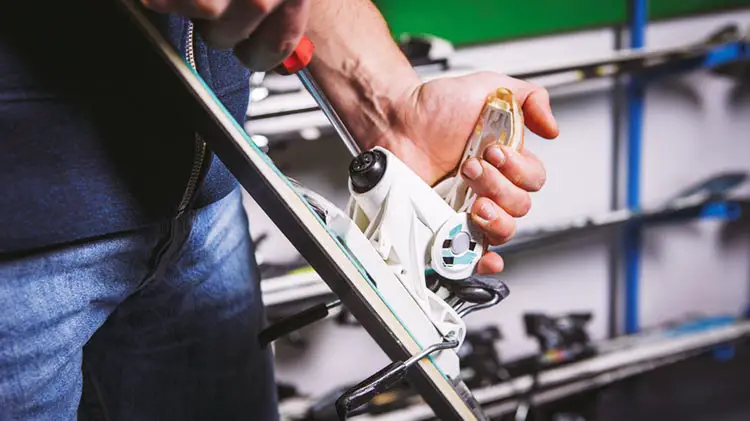 Ski Rental packages at Big Sky Ski Resort include boots, poles, skis, or a snowboard. Standard and high-performance packages are both available. 
Rental Packages start at $72 and can be reserved online in advance, picked up in person, or dropped off at your door with Big Sky's rental delivery program. 
You can add a helmet to the rental package for $18.
Rentals can be picked up between 2 and 5 pm the day before the reservation and must be returned by 4:30 pm on the final day of the rental. 
Big Sky Ski Resort Lift Tickets
Like most large, corporate ski resorts, Big Sky Ski Resort uses variable pricing so lift ticket prices are not guaranteed and are always subject to change.
Adults – ages 15-69 should expect to pay between $180-250 per single-day ticket.
Juniors – ages 7-14 should expect to pay between $70-150 per single-day ticket.
Seniors – ages 70+ should expect to pay between $70-200 per single-day lift ticket.
Children – ages 6 and under should expect to pay around $1 per single-day lift ticket.
A lift ticket does not include access to the Tram at Big Sky Resort, but for an additional fee, you can add tram access to any pass. The price is variable and is dictated by demand, weather, and how much skiable terrain is available off the Tram.
The Ikon Pass and the Mountain Collective pass are great ways to Ski Big Sky Resort at a better value. Starting in 2022, reservations for these pass holders will be required to ski at Big Sky Resort. 
Keep in mind: Tram access is not included with either of these passes but you may purchase it for an additional fee.
Big Sky Ski Resort Parking
Big Sky Ski Resort offers free parking in the Mountain Village area. The lot is within walking distance to the base of the mountain and has free shuttle options for those less cardiovascularly inclined. There is also a multitude of paid parking options, as well as reserved parking for hotel patrons.
Night Skiing and Tubing at Big Sky Resort
Unfortunately, Big Sky Resort does not offer night skiing or tubing. You'll have to make the most out of the trails during the day. 
Terrain Parks
Big Sky Ski Resorts have 5 terrain parks that offer challenge and excitement for skiers and boarders of all ability levels. Cowpoke and Explorer parks offer small, approachable terrain, while Swifty provides large obstacles and features that cater to the most progressive and experienced park skiers. 
No matter what you're looking for, Big Sky's terrain parks can tickle your fancy.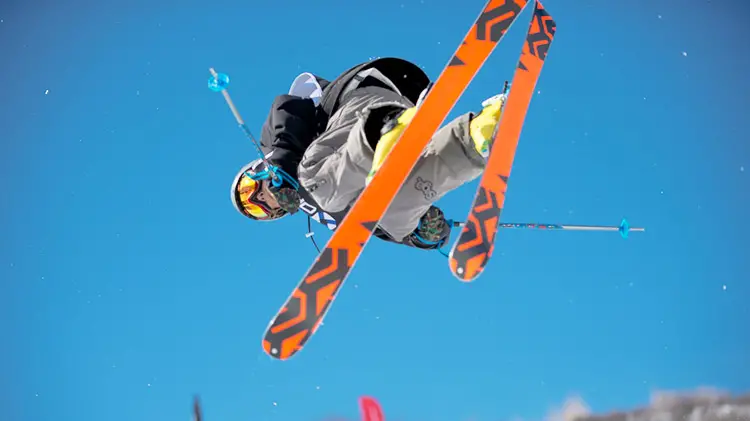 The Trails at Big Sky: What to Know and Ride
Big Sky Ski Resort provides skiable terrain for recreators of all ability levels. Whether just learning to ski or a seasoned powder hound, There is fun and challenging terrain for you. 
Be sure to check the live webcams that provide up-to-the-minute conditions from the comfort of your bed before you hit the slopes. 
Of the 300 named runs, the breakout is as follows:
23% are green, beginner runs.
25% are blue, intermediate runs.
34% are black, advanced runs.
13% are double black, expert runs.
5% are triple black, extreme runs.
While there is something for every level of skier and boarder, knowing the best trails to ride is key to any good ski trip.
These trails are must rides when visiting Big Sky:
The Best Beginner Trails at Big Sky
Can't Miss Intermediate Trails at Big Sky
Calamity Jane
Silver Knife
Big Horn
Big Sky's Must Ride Advanced Trails
Liberty Bowl
Moonlight
Grizzly
Best Expert Trails at Big Sky Resort – Be Warned
Big Couloir
Headwaters Bowl
The Gullies
Ski Lessons at Big Sky
Big Sky Ski Resort offers an abundance of lesson options. Whether you are a brand new skier looking to learn the ropes or an experienced skier trying to take their skills to the next level, The Big Sky Mountain Sports School offers precisely what you need.
Kid's Lessons
Group lessons
Tram Guides
Specialty Clinics
Private Lessons
Adaptive programs
Book in advance if you want to secure a spot in a lesson. Don't chance it by just showing up. 
Big Sky Resort Daycare
Winter childcare is available at Big Sky Resort. The Lone Peak Playhouse has two convenient locations, one in The Mountain Village Base Area and another in the Madison Base Area.
Both Locations operate in conjunction with the Big Sky Mountain Sports School and provide expert care for children ages 6 months through 8 years. Child care can be reserved for morning, afternoon, and full-day reservations. 
Summer At Big Sky Resort
The fun doesn't melt away with the snow in Montana. Big Sky Resort serves as a basecamp for stunning hikes, epic mountain biking, world-class fly fishing, and expeditions into Yellowstone National Park.
Whether it's fly fishermen and women casting into the cool, crystal waters of the Gallatin River under a tangerine sunset or mountain bikers enjoying ice-cold beers after a full day on the trails, most would agree that Big Sky Resort delivers the summer fun.
In the Summer Big Sky Resort Provides:
3 active lifts up the mountain
1,700 vertical feet of mountain biking.
Over 35 total hiking and biking trails
Don't Wait- Get Out to Big Sky
Steeped in history, bathed in breathtaking sunsets, and blanketed in delicate, fluffy snow, Big Sky Ski Resort should be on every skier's bucket list. Offering some of the biggest skiing in North America, novice and expert skiers alike can find challenge, fun, and excitement around every turn. 
300-degree views of the Greater Yellowstone Area and almost 6,000 acres of skiable terrain will capture the imagination of skiers and boarders alike, while the 400" of average annual snowfall will capture the soul.
Come ski the "cold smoke" and experience one of the most profound natural treasures in "the treasure state", the biggest skiing in America awaits you.
Explore More MOntana Ski Resorts