Updated August 15, 2023 by Jessie Gonzalez. This post contains affiliate links at no added cost.
If there is one domain of riding where snowboarders will always make skiers envious, it is in the comfort of their boots. While skiers may have the upper hand when it comes to long traverses and flat stretches on the mountain, there is no competition between spending all day in a ski boot vs. a soft, warm snowboard boot.
And yet, with so many options on the market, it can still be challenging to make a choice. Like bindings and boards, snowboard boots come with varying flex levels. This and comfort should be the primary factors determining your boot choice. A softer flexing boot is generally better for beginners and park riding, with a stiffer boot favoring big carves and high speeds.
In this article, we will compare some boot options from Burton and DC and, by the end, crown an overall winner between the two companies. It is Burton vs DC, lets go!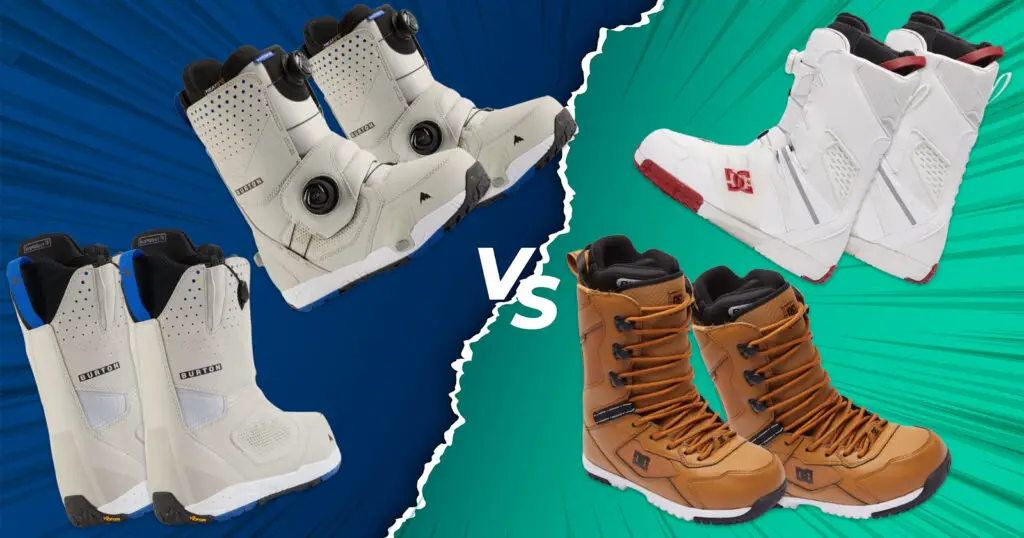 Burton Snowboard Boots: Why They Are So Popular
Burton has been making high-quality snowboard gear since 1977, and their boots are no exception. From the company's original boots to the high-tech models coming out today, it is clear they've kept up with the times.
Impressive athletes like Ben Ferguson and Anna Gasser make up the Burton team and provide further evidence that their gear is built to shred.
Looking at the Price and Quality of Burton Snowboard Boots
Burton certainly has some expensive boots, with their most expensive model, the SLX, coming in at a whopping $669. However, if you are not prepared to break into your kid's college fund for a pair of boots, they also have some comparably affordable options.
Generally, you can expect to pay a bit more for a pair of Burtons than many other companies. It could be argued they have earned this position through years of proven product quality. If you do decide to drop the cash, you can be confident it will be reflected in the lifespan and performance of the boots.
Burton's boots are built to last, and you will likely get many good years of riding out of a single pair.
Read More:
Need to find a good pair of Burton bindings? Check out these…
Which Burton Snowboard Boots are Good?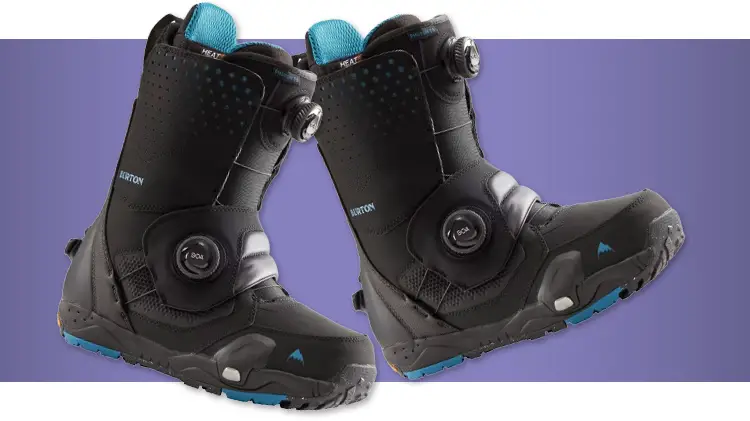 The Burton SLX was mentioned above as the model with a hefty price tag; however, if we read into it, the reason becomes clear. The boot comes with visionary features such as an articulating cuff that allows separate response from the upper and lower areas, as well as heat reflective tech on the liner, providing all-day warmth.
This is Burtons highest performance boot, and with a medium flex rating, it is a competent all-arounder ready to tackle anything on the mountain.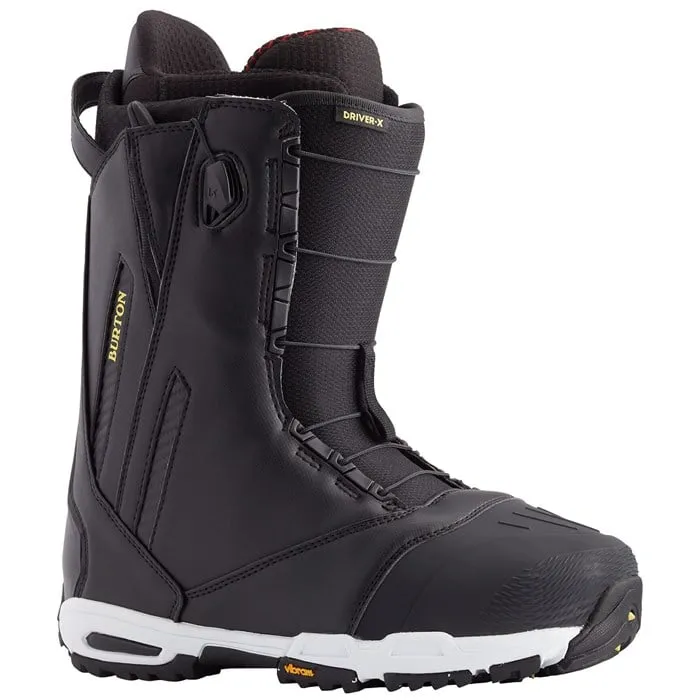 The Photons are one of Burton's most comfortable boots and a fan favorite for good reason. Like many of Burton's boots, they come with the BOA lacing system. This is preferred by many to traditional laces, as it allows for a highly adjustable and quick fit each time you step in.
These have a medium flex rating, making them a more affordable option next to the SLXs for all-around riding.
The Burton Supreme is a favorite of many female pros from the Burton team. It comes with the Speedzone lacing system, lending itself to a perfect fit, and the full monty of Burton warmth features. This boot has a stiffer flex rating which lends itself to all-mountain terrain.
Want Sweet News on Ski & Snowboard Gear Deals?
Straight to your inbox, savings on skis, boards, boots and more.
You may get 1-2 mails a month MAX but man are they worth it!
DC Snowboard Boots: An Alternative Option for Snowboard Boots
While Burton makes the whole array of snowboard gear, DC is more focused on the apparel side of things. The company was founded in 1994 and originally specialized in skateboarding. However, it didn't take long before they paved their way into the snow-sports world by offering an array of boots, shells, pants, and more.
Their boots have all the modern tech you could want and come in unique and distinctive styles with something for everybody.
Price and Quality of DC Snowboard Boots: What to Know
DC boots are generally more affordable than Burton, making them a good choice if you are on a budget. This doesn't seem to compromise the quality, as their gear brings consistently high reviews and is sported by many top riders.
Now owned by the parent company, Quicksilver, they may be a bit more on the corporate side of snowboarding companies than Burton. Despite this, the gear speaks for itself, and they still appear to put craftsmanship, thought, and care into their products.
DC Snowboard Boots: What Options are Good?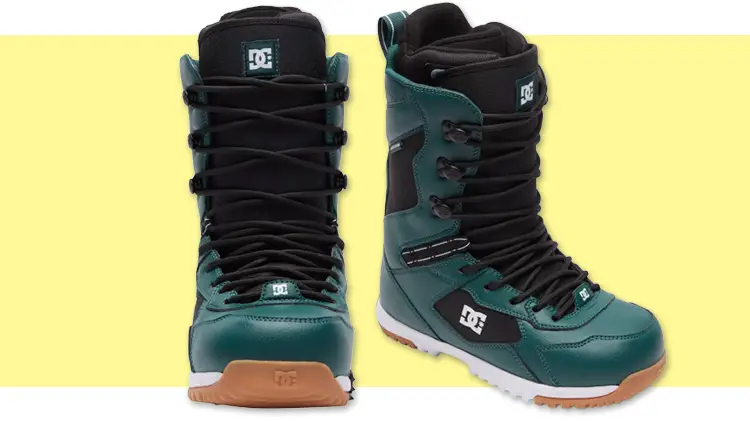 The Phantom is a refurbished classic. Originally released in 2001, DC brought back the boot with modernized features like 3M Thinsulate insulation and the comfortable Impact ALG insole. These boots are very stiff, making them ideal for steep mountain riding requiring high responsiveness and control.
The Lotuses are one of DC's most popular snowboard boot options for women. They come with the Response II liner with EVA memory foam for out-of-the-box comfort and a 360-degree power strap for full ankle support. With a medium flex rating, these boots are perfect for an all-around rider.
The Moras are an all-mountain boot that combine durability with comfort. They are highly stiff and responsive but still feature all of DC's top-of-the-line comfort features, like the Response II liner and Thinsulate insulation. The BOA system on these improves upon the standard by incorporating dual-zone technology.
Lastly, they feature the STORMPROOF Storm Flap, which keeps feet dry, even in the biggest of powder dumps.
Burton vs. DC Snowboard Boots (The Top Pick)
Although DC may reign supreme in affordability, the quality of Burton gear is unmatched, and their boots are no exception. If you can drop the cash on a nice pair of Burtons, your feet and your riding will thank you for many years to come.
Since the company's inception, they have been solely focused on growth and craftsmanship. This is reflected in their gear and the thousands of riders that sport it. Today the trophy goes to Burton.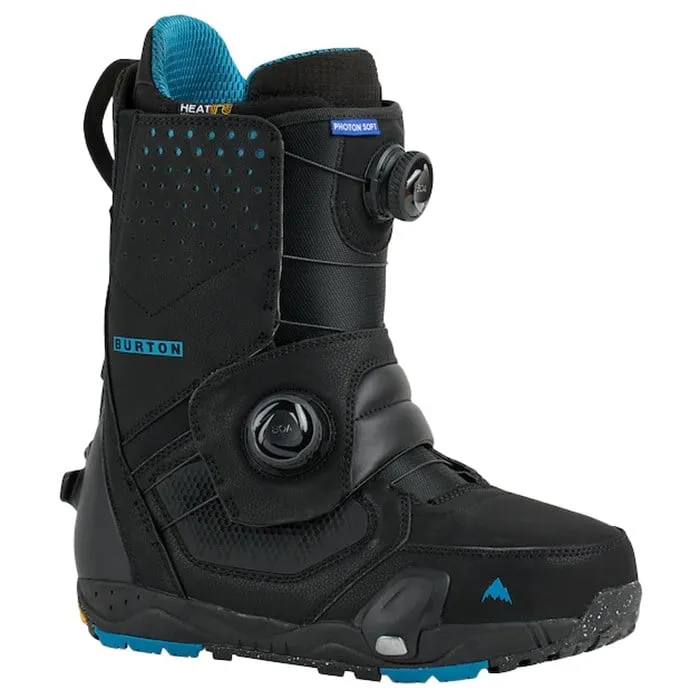 Final Thoughts on Burton vs. DC Snowboard Boots
Burton is a tough company to beat, but it should be said that DC is also a solid choice for snowboard boots. Go for Burton if it's in your budget, but if you want to save a little cash, you won't go wrong with a pair of DCs. Keep in mind it is always better to pick out a pair of boots in person.
All feet are different, and the most comfortable boot choice will differ for each person. Go to your local gear store and try on various options to find the best one for your feet, personal style, and riding preferences. Be safe and have fun on the mountain!